Charities Discount Vouchers
4 live offers in Charities
EXCLUSIVE
View Terms & Conditions

View Terms & Conditions

The £5 Amazon.co.uk digital gift card giveaway ("Promotion") is subject to the following terms and conditions. By entering the Promotion entrants will be deemed to have read and accepted these terms and conditions.
The Promotion is organised and operated by Future Publishing Limited trading as My Voucher Codes incorporated in England and Wales under company number 02008885, whose registered office is Quay House, The Ambury, Bath, BA1 1UA ("Promoter").
The Promotion is open to all UK residents aged 18 years or over except employees of the Promoter, their families, agents and anyone else connected with the administration of the Promotion.
The Promotion will run from 3 Aug 2023 00:00 until 31 Dec 2023 23:59 ("Promotion Period").
All entrants who during the Promotion Period: (i) subscribe to receive the Promoter's electronic marketing; and (ii) Oxfam Shop confirms have spent £30 or more (excluding VAT, all gift card purchases and top-ups and delivery or collection charges) at Oxfam Shop (the "Qualifying Purchase(s)") via the link provided on www.myvouchercodes.co.uk ("Promoter's Website") shall be eligible to receive a free £5 Amazon.co.uk ("Gift Card(s)").
You will not be entitled to a Gift Card if you click on any other links or visit any other websites before making your purchase at Oxfam Shop or if you make use of any other offer or promotion in connection with your purchase which is provided by the Promoter or Oxfam Shop (including any discounts, codes, savings, credit and/or points).
Only one (1) entry per entrant during the Promotion Period shall be accepted.
Gift Cards redeemed against Oxfam Shop purchases will be available up to 90 working days following the date of the qualifying purchase.
Gift Cards may be downloaded via the "member section" of the Promoter's Website. Entrants should note that Gift Cards may expire after a certain date and their use may be subject to the retailer's own terms and conditions.
No entries from agents, third parties, organised groups or applications automatically generated by computers will be accepted. No incomplete or corrupted entries will be accepted. Any entries not made during the Promotion Period or otherwise in accordance with the entry instructions and these terms and conditions will be rejected.
The Promoter reserves the right to substitute, in its sole discretion, the Gift Card with an alternative award of equal or greater value.
The Promoter reserves the right to cancel the Gift Card in the event of: (i) the Qualifying Purchase being cancelled by {merchant name}; or (ii) the entrant cancelling, returning or part-exchanging the Qualifying Purchase.
The Promoter reserves the right to ask for satisfactory proof of identity, age and/or address as a condition of awarding the Gift Card.
The Promoter reserves the right to postpone, void, cancel, suspend, or amend the Promotion where it becomes necessary to do so. Any changes to the Promotion or these terms and conditions will be posted on the Promoter's Website at www.myvouchercodes.co.uk.
Personal data submitted by entrants in connection with the Promotion will be processed by the Promoter in accordance with the Promoter's privacy policy, which is available at www.myvouchercodes.co.uk/privacy.
To the maximum extent permitted by law, the Promoter, its agents and/or distributors will not in any circumstances be responsible or liable to compensate entrants or accept any liability for any loss, damage, personal injury or death occurring as a result of use of the Gift Card except where caused by the negligence of the Promoter, its agents, distributors and/or that of their employees. Your statutory rights are not affected.
The Promotion and these terms and conditions are governed by the laws of England and Wales and are subject to the exclusive jurisdiction of the English and Welsh courts.
More Information about Charities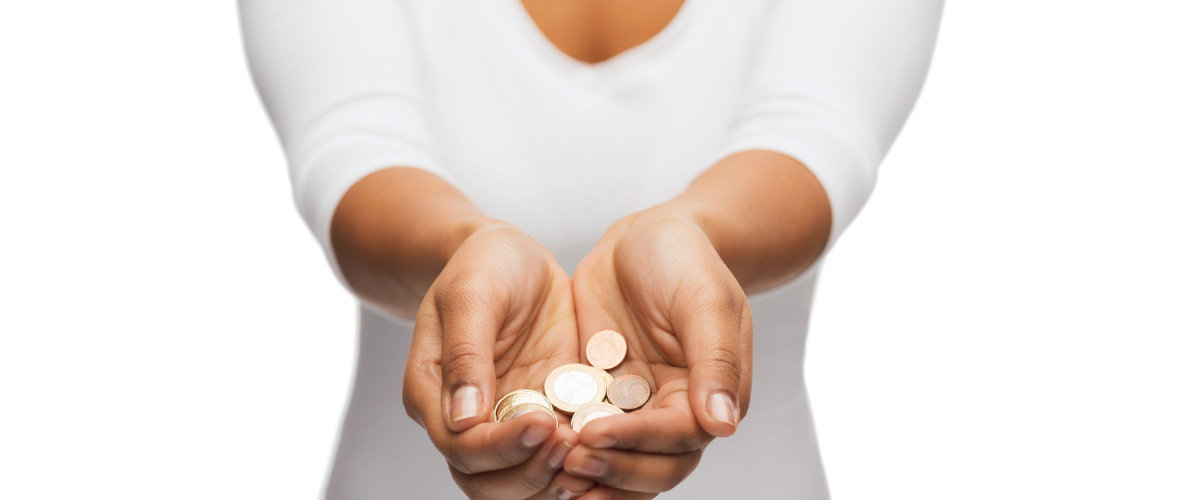 The history of charities can be traced back to the charitable donations made to almshouses via philanthropic donations from the wealthy and the church groups. Almshouses were created to help provide relief to the poor and sick. Until the 18th century, charities were responsible for running schools, hospitals and providing housing to the poor. The first recorded almshouse dates back to the 10th Century.During the mid 1700's charities began to take on campaigning and lobbying roles in order to change government legislation - a great example of this eventual abolition of slavery throughout the British Empire. The redistribution of wealth and influencing policy still remain the primary focus of many charities, along with funding scientific research and humanitarian causes.
Example Vouchers
We promote the biggest charity promotions, here are a few of the best from the past:


For £1 a Week Per Entry Players can Win Up to £1000 at NSPCC Lottery

25% Off Annual Memberships at Royal Horticultural Society

Free Adult and Family Joining Gift at RSPB

Up to 50% Off Sale Items at National Trust Online Shop

Up To 75% Off Sale Items at Cancer Research UK Online Shop

Up To 60% Off Sale Items at UNICEF

Up To £9 Off Sale Items at British Red Cross

Up To £5 Off Sale Items at Macmillan Cancer Support



How to Redeem a Voucher Code
Yes, we even feature promo code to help you save money at charities. What could be better than helping your favourite good causes whilst taking advantage of amazing offers too. Once you've seen a promotion you'd like to take advantage of, follow these simple steps:Generate your code using 'Get Voucher Code' and copy it when it pops up. Visit the charity website by clicking the green button next to the code. When you get there choose the products you'd like to purchase and head over to the payment area. When you get there, look out for the box asking for a promotional code, paste yours in and apply it to your order.
You May Also Like
Gifts & Occasions
Online charity shops are often excellent places to find perfect presents. But, if you can't find what you're looking for, head over to our Gifts department right now.
Books & Magazines
Charity shops are absolutely amazing for picking up great reads at fantastic prices. So is our Books & Magazines Category. Remember, when you've finished with your book, donate to your local charity shop.
Fashion
Take a look at the contents of your wardrobe - how many of these clothes do you actually wear? Perhaps it time to bag up and donate some of your clothes. And wove you've had a good clearout, head over to our Fashion Category to make use of that extra space.
FAQs
How do charities benefit from Gift Aid?For every £1 a UK taxpayer donates the charity can claim back 25p tax relief on each donation. So if you pay tax in the UK, always make sure you tick the gift aid box to help your donation go further - it won't cost you a penny. Often, charities can claim Gift Item on donated good, so be sure to let staff know that you'd like to Gift Aid your donation.