More Information about Holidays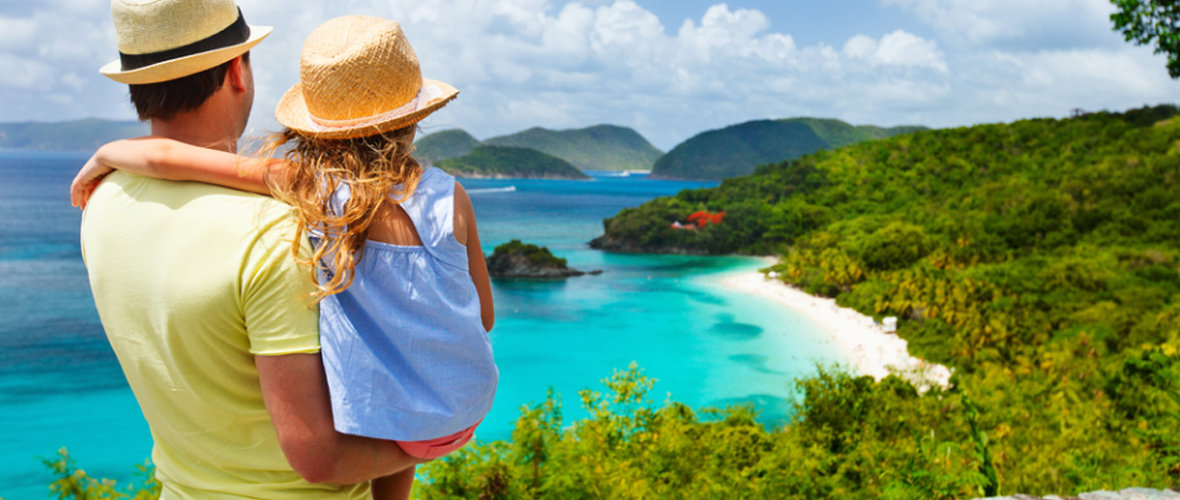 Regardless how great your life is nothing can beat that holiday feeling; knowing you have time off to relax, explore new surroundings and enjoy life can make you feel on top of the world. Where you go and how you spend your time is your choice - it's your reward for working hard all year round. In the past holidaying abroad was the reserve of only the incredibly wealthy. During the 1800's many rich and affluent young men, often coming from aristocratic and noble backgrounds, set about on the journey of a lifetime, traveling across Europe. This was known as the grand tour and was responsible for a huge amount of classical architecture and art of the period.Luckily, nowadays with highly sophisticated international transport systems, and extremely competitive pricing, travelling abroad is something most of us can afford to do.
How To Save Money When You Go On Holiday
There's a rule amongst travellers and holidaymakers: pack less than you need and take more money than you budget for. Holidays always cost more than you expect and now the British Sterling has lost value against other currencies, Brits find themselves penny-pinching on holiday.
If you do have a tight holiday budget, don't let the loss of dosh deter you from missing out on holiday experiences. Because there are ways of saving money on holidays. Here are five ways to make your money go further abroad:
Do sight-seeing independently
Tour operators always charge over the odds for trips – and then take you to tourist traps to buy souvenirs along the way. You can avoid overcharges and street sellers by organising trips independently. More often than not, public transport will get you to where you want to go and is far cheaper than organised guided tours. Going it alone can also be more fun and exciting as you get the chance to mingle with the locals and have a richer cultural experience.
Look for free things to do in cities
If you're holidaying on a city-break, check out 'free things to do' articles on Google. You will find there are always free or inexpensive ways of passing the time in any large city. These types of articles also give you advice about special deals at museums and galleries such as if and when you can get discount tickets.
Buy a travel pass
Travelling by public transport on holiday is far less expensive than jumping in a taxi every night. Most towns and cities offer a travel pass at a discount. You can always ask your hotel reception which number bus you need and where to catch it. No matter where you travel, you will always find a friendly local that is willing to help strangers work out bus routes, timetables and tell you where to get off. Don't always rely on the driver to let you know, though – sometimes they forget.
Eat the breakfast of a King
As the old saying goes, eat breakfast like a king, lunch like a prince and dinner like a pauper. Not only does this philosophy help to regulate your weight, but will save you a fortune on holiday. Take advantage of the hotel breakfast to fill yourself up and you probably won't want to eat until around mid-afternoon. Another hearty meal will see you well into the evening so all you'll feel like is a snack – which gives you the perfect opportunity to sample the local street food. And street food doesn't cost much but is always tasty.
Buy cheap local wines
If you're hitting the bars every night, your budget will drain like water down a plughole. As an alternative, buy a cheap bottle of wine, (about 3 euro) and either drink in the park, on the beach, or in your hotel room. Of course, the best way to budget for your next holiday is to book a deal with our cost-saving voucher codes. We have teamed up with dozens of travel partners offering amazing discounts, so check out what we have on offer today.
How to Redeem a Voucher Code
Before you book your holiday why not see if we've got the perfect voucher code for you? Many travellers come here first, see what's on offer then choose their holiday based on the discounts available. Either way, our promo codes are the perfect way to get more from your holiday, for less. The fact is, our codes are quick, easy and free to use, so what are you waiting for? Take a look at the promotions at the top of this page and, when you found a voucher you'd like to take advantage of, follow these simple steps:
Click the green button to open up your code. When you see it, highlight and copy it. Go to the booking website – it should be open for you in another tab, if not, click the green button on this page too. When you arrive at the website, just choose the package you'd like to purchase then look out for the field where you code will need to be pasted. After this, all you'll need to do is apply the code and complete the transaction.
Example Vouchers
Check out the amazing holidays offers we've promoted within this category in the past:
Exclusive £20 Off Return to the Canaries at Thomas Cook Airlines
£20 Off Selected Hotel and Holiday Bookings at Travel Republic
Save up to 40% In the Summer Sale plus DOUBLE Nectar Points at Expedia
Up to 40% Off Family Holidays at Thomas Cook
£40 Off September and October Holiday Bookings Over £700 at Thomson
Exclusive £35 Off All Inclusive Holidays at Low Cost Holidays
£30 Off Holiday Bookings at Easyjet Holidays
5% Off Bookings at Park Resorts
£40 Off Holidays on Orders Over £600 at lastminute.com
10% Discount On Package Holiday Bookings at First Choice
Sadly, these deals have expired, but if you head to the top of this page right now, you'll find an amazing selection of the biggest holiday discounts available.
You May Also Like
If your package does not include flights check out the amazing deals available in our dedicated category. Don't spend hours searching for the best prices, we've done all the hard work for you, giving you more time to get your holiday organised.
Sometimes it works out much cheaper to travel using alternative transport. Taking the train or traveling by ferry can be much more exciting and makes for a more authentic experience. Either way, don't forget to check out the latest budget friendly promotions.
Finance and Insurance
Whether you need to take out a loan, open a savings account or get a credit card to pay for your holiday or are looking for the latest travel insurance special offers, you need to see what money saving options are available to you.
Stock up on amazing books to enjoy whilst travelling or relaxing on that sun kissed beach – you'll find all the latest titles at amazing low prices in our Books & Magazines Category. Plus, if you need travel guides, phrasebooks and maps, you'll find them here too.
FAQs
What is an e111?
An e111 card allows you to get free, or reduced price, emergency medical treatment should you need it whilst on holiday in selected European Union members states, European Economic Area member states and Switzerland. Before you travel, please make sure your destination is covered by the scheme. Your card will be issued for free if you visit the official website ehic.org.uk. Please be aware, if you order your card from any other site, you may be charged.