Wickes Hints & Tips
Bag yourself a delightful discount on all your DIY needs by heading over to Wickes and making use of these helpful money-saving tips:
Get yourself signed up to the newsletter to get all the latest and greatest Wickes deals and offers, sent straight to your inbox. All you need to do is pop in your email address to start savings.
Save on some of the extras with the Wickes free delivery offer, where you can bag yourself complimentary delivery when you place an order worth £75 or more.
For those who live near a branch, take advantage of free Wickes click and collect, saving you few quid on delivery costs.
The Wickes homepage has some of the biggest Wickes offers highlighted, and some inspiration and tips on how to make the most of your purchases.
FAQs
How Can I get a Wickes discount code?
The simplest way of staying up to date with Wickes codes is to check with MyVoucherCodes before you place an order. Our team collects the best offers available so you can save on your home improvement. You might catch an exclusive offer for savings you won't find anywhere else.
Can I get Wickes free delivery?
Yes, next day delivery is free on all orders over £75. Any order under this threshold will be charged at £7.95. Another way to get free delivery is with Wickes click and Collect. You can pick up any product from a local store one hour after ordering without extra charge.
How do I book my free design appointment?
The free design appointments are a great way to plan your dream kitchen. You'll be able to choose your style and materials in the comfort of your own home. You can book yours by filling out the online form or calling the team on 0800 011 3031.
What is the Wickes price Match Promise?
The Price Match Promise guarantees that Wickes will match the price of any competitor within a 10-mile radius of the store the product was purchased from. You'll find full details, including when and how to claim,
on the dedicated price match page
.
How do I apply my Wickes discount code?
Follow our easy Wickes voucher code instructions and save money on your next shop.


Click to reveal the Wickes promo code on the MyVoucherCodes Wickes page. A separate window will appear, displaying the correct code to copy
MyVoucherCodes will automatically transfer you to the Wickes website
Browse the Wickes website to find the homeware and building materials you require. Then add them to your shopping basket
When you've finished browsing, click on the shopping basket button at the top right hand corner of the website
Please ensure the discount code is valid for all the items in your shopping basket
Check that your order is correct, then proceed to checkout
Follow the instructions until you reach the payment page
Once you get to the checkout page, apply your Wickes discount code by adding it to the box and clicking apply
Wait for the order total to change. You can then make your purchase and wait for your brand new Wickes items to be delivered
Outdoor Storage for a Gorgeous Garden
2020 has been the year of social distancing, and most of us spending a lot of time getting reacquainted with our homes, we've had a chance to get on top of those home improvement projects. And with the Summer underway, we're all turning our attention to our gardens.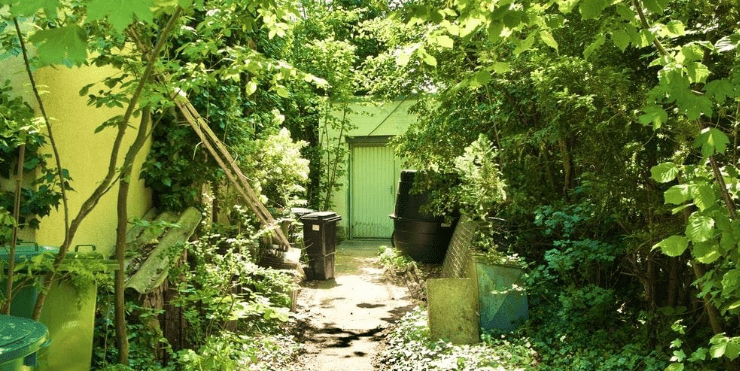 When it comes to tidying up our outdoor spaces, a great place to start is in the Wickes garden storage section. Some tidy storage solutions for your back garden can make the world of difference when it comes to sprucing the place up.

We're not all blessed with big back gardens, but that doesn't mean you can't keep the place looking tidy. There is a selection of small sheds so you can get the kids outdoor toys in order, or just have somewhere to keep the lawnmower. And all without eating into much of that precious square footage. Pair it with some wonderful Wickes decking, and your garden will be looking gorgeous.

On the other end of the spectrum, the range of Wickes sheds has you covered for all those big storage needs. From large storage boxes so you can hide those unseemly rubbish bins, to big garden structures that would make for a pretty perfect workshop. And they come in a range of woods and finishes, so you can mix and match it with the rest of the garden.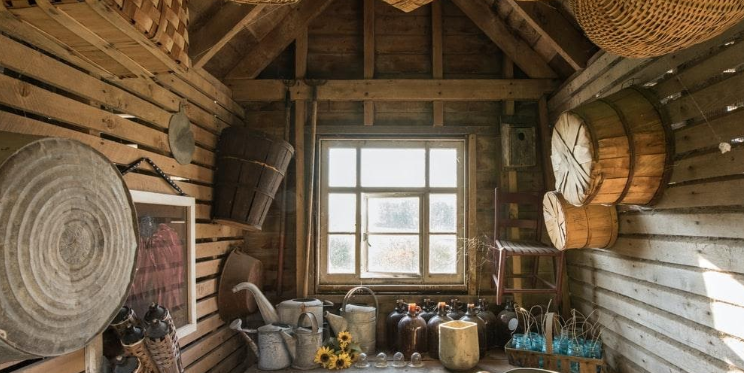 For those DIY-savvy shoppers, you can pick from the range of Wickes wood and timber and put your skills to use with a shed-building project. But however, you plan on taking care of those garden storage needs, grab a Wickes discount code and get saving.
Flawless Flooring
When it comes to reinvigorating a room, we don't tend to give the floors enough love. We'll add a lick of paint to the walls, update our furniture, and scatter around a few ornaments, but some new carpeting can take your room to the next level.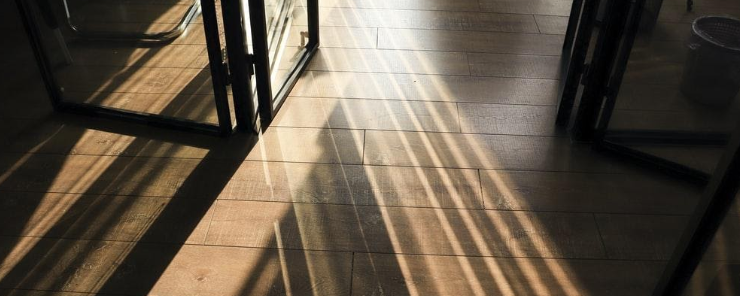 The Wickes flooring range is super extensive, so there's something to meet everyone's tastes. From traditional styles, to more modern aesthetics, you can pick out the right kind for the room. Style and functionality are at the forefront with all their designs.

Go traditional with some incredible Wickes wood flooring. With oak, pine and bamboo offerings, you can kit out your floor with solid, dependable and easily cleaned woody goodness.

For something a little more affordable, you can check out the Wickes laminate offerings. With a ton of gorgeous wood effects, tile effects and more, you can really add a touch of class to the room.

The Wickes tile range is perfect for the bathroom or the kitchen. From ceramic tiles that are easily cleaned and look stylish, to porcelain and quartz, for an incredible touch of class. It's a brilliant choice if you want to marry modern and traditional styles.

It's worth having a browse of the flooring on offer, and make sure you're considering what room it's going to be in. Tiles are easy to wipe clean and can add a little class to the room but may be a little cold if you want a living room with a cosy aesthetic. And whatever kind of flooring you're looking for, make sure you save per square metre with a Wickes voucher code.
Stock Up on Home Improvement Essentials
We've spent a lot of time at home this year, and as a result, we're all noticing those bits that we'd love to change up. Whether it's something as simple as popping up a shelf, or you want to overhaul your home in time for Autumn, Wickes has a few of those essentials that'll make the job a little more manageable.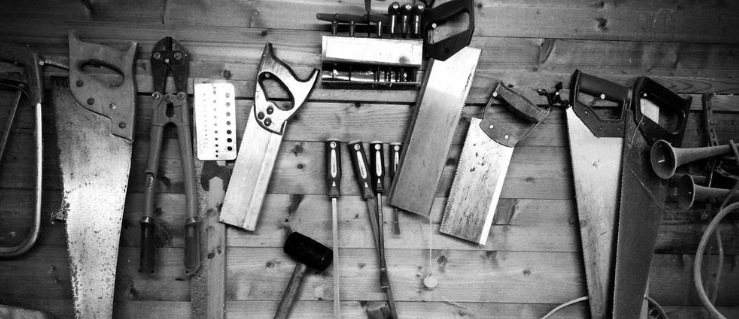 Before tackling any project, you need to make sure you've got the tools for the job, and the Wickes tools selection is the first port of call for any budding home improvement enthusiast. From your standard drills, screwdrivers and hammers, to more niche tools, you're covered.

Smooth off those edges, with Wickes plaster, paint and wallpaper. You can pop a bit of colour on the walls, or just spruce up a rough patch. Then you're ready to add a little flair. Whether that's elegant storage solutions, or some fabulous home décor.

On the other hand, you've got the bigger jobs. Overhauling your home can be a little daunting, but with the range of Wickes kitchens, bathrooms and more, you can make sure you're getting beautiful design, functionality and all the trimmings when it comes to revamping your home.

Not to mention the materials. With a range of woods, paints, tiles and more, you can stock up on what you need for any job. So whether it's a few small DIY projects, or you fancy taking your home to the next level this Summer, Wickes has got you covered.
What seasonal offers do Wickes have?
Soak in the Savings
To help you create the kind of bathroom you've been dreaming of since you moved in, the Wickes Winter Sale brings the offers. There's a massive selection of
showroom bathrooms
to choose from and a fantastic discount on installation to help get you plumbed in.
With a free design appointment and the price match promise you can build the perfect sanctuary for you and know you'll be getting a top deal.
You don't need to re-do the whole room if you want to save. There are amazing deals a collection of taps and fixtures to make sure you save on the finishing touches.
Cook Up Some New Years Savings
If a new kitchen is at the top of your list this year, the January Sale can save you a fortune. The offers on
showroom kitchens
make it easier to upgrade throughout January. And with a superb discount on installation, there are savings all across the process.
You can refresh your kitchen without scrapping the whole thing. There are deals on worktops that come in a massive range of colours to make sure you get the look you've been picturing. There are even savings on top appliances to help kit your new kitchen out with the best ovens and fridges around.
Finish That Project
If you're the handy sort, the Spring Sale promises superb savings on all the essentials to get the job done. There are amazing deals on power tools to make sure you're geared up and ready to go.You'll also find offers on all the
building materials
you need if you're in the trade. Whether that's wood or copper pipes, the savings will see you through to the end of your project.
One of the best times of year to shop is the Easter Bank Holiday Weekend. Prices come right down so make sure you check it out.
Suns Out Tools Out
As soon as the sun arrives it's time to crack on with all those projects you've had on hold. The Summer Sale will help you get out in the garden to sort out the jungle.You can expect incredible deals on everything from
fencing to furniture
. It's a great time to get ready for the summer barbeques and long nights.
Make sure you're bagging a top saving by shopping the clearance section. There are loads of lines waiting in there and all with massive discounts.
Whatever you're getting done this year, make sure you save by checking out the latest Wickes deals on MyVoucherCodes.