FAQs
How can I get a Wickes discount code?
The simplest way of staying up to date with Wickes codes is to check with MyVoucherCodes before you place an order. Our team collects the best offers available so you can save on your home improvement. You might catch an exclusive offer for savings you won't find anywhere else.
Can I get Wickes free delivery?
Yes, next day delivery is free on all orders over £75. Any order under this threshold will be charged at £7.95.
Wickes Click & Collect
Another way to avoid delivery charges is with Wickes Click and Collect. You can pick up any product from a local store one hour after ordering without extra charge.
How can I find a Wickes Near me?
The store locater is there to help you find the nearest Wickes to you. With over 230 Wickes stores throughout the UK, it's unlikely that you'll have to travel very far from home for all your home essentials.
What are Wickes opening times?
The Wickes store finder tells you everything you need to know about your nearest branch, including Wickes opening hours. Don't forget to check the Wickes website before you stop by a store, so you make it in good time.
Is Wickes Open During Lockdown?
As an essential retailer, Wickes stores remain open throughout lockdown and tier systems, for all your DIY necessities. On their store locater, you can find your local store and check their opening times.
How do I book my free design appointment?
The free design appointments are a great way to plan your dream kitchen. You'll be able to choose your style and materials in the comfort of your own home. You can book yours by filling out the online form or calling the team on 0800 011 3031.
What is the Wickes price Match Promise?
The Price Match Promise guarantees that Wickes will match the price of any competitor within a 10-mile radius of the store the product was purchased from. You'll find full details, including when and how to claim,
on the dedicated price match page
.
Wickes Hints & Tips
Bag yourself a delightful discount on all your DIY needs by heading over to Wickes and making use of these helpful money-saving tips:
Wickes Voucher Codes 2021
Be sure to keep an eye on the MyVoucherCodes page for the best Wickes discount codes and offers, before you complete any purchase with Wickes.
Save with Wickes Sign ups
Get yourself signed up to the newsletter to get all the latest and greatest Wickes deals and offers, sent straight to your inbox. All you need to do is pop in your email address to start saving.
Wickes Free Delivery
Save on some of the extras with the Wickes free delivery offer, where you can bag yourself complimentary delivery when you place an order worth £75 or more.
Wickes Free Click and Collect
For those who live near a branch, take advantage of free Wickes click and collect, saving you few quid on delivery costs.
Keep up with the Latest Wickes Offers
The Wickes homepage has some of the biggest Wickes offers highlighted, and some inspiration and tips on how to make the most of your purchases.
Access Exclusive Discounts with Wickes TradePro
For 10% off your order every time you shop at Wickes with no minimum spend, Sign up to Wickes TradePro for exclusive access to the latest deals and discounts. As well as saving in-store, you can also enjoy the benefits of your Wickes trade card online by activating your TradePro account at wickes.co.uk and downloading the mobile app.
Using Your Wickes Discount Code
Click to reveal the Wickes promo code on the MyVoucherCodes Wickes page. A separate window will appear, displaying the correct code to copy
MyVoucherCodes will automatically transfer you to the Wickes website
Browse the Wickes website to find the homeware and building materials you require. Then add them to your shopping basket
When you've finished browsing, click on the shopping basket button at the top right-hand corner of the website
Please ensure the discount code is valid for all the items in your shopping basket
Check that your order is correct, then proceed to checkout
Follow the instructions until you reach the payment page
Once you get to the checkout page, apply your Wickes discount code by adding it to the box and clicking apply
Wait for the order total to change. You can then make your purchase and wait for your brand new Wickes items to be delivered
Refresh your Garden Space this Spring with the Help of Wickes Garden Furniture and Outdoor Essentials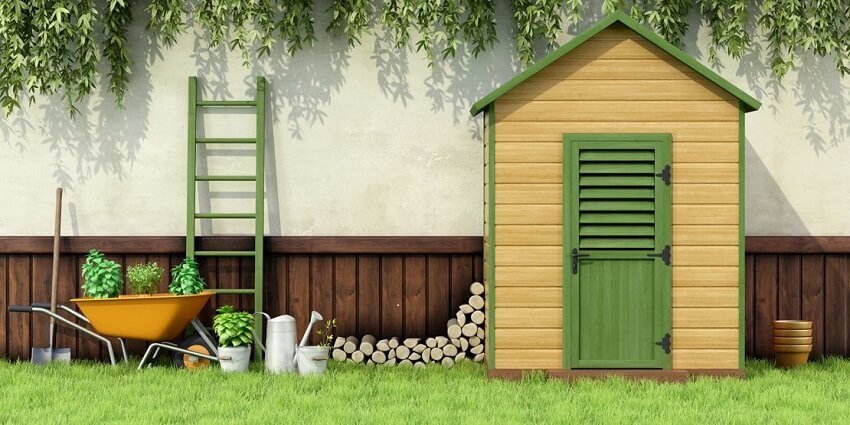 Now that the days are starting to get warmer and the evenings brighter, now is the perfect time to give your garden the upgrade it needs in preparation for the sunnier seasons ahead. Refreshing your outdoor space can be pricey, so reduce the costs and save on your renovation essentials with a Wickes voucher, ensuring you never have to break the bank while giving your home the attention it deserves.
If the wood in your garden looks worse for wear after enduring the winter weather, upgrade your garden by choosing from one of the Wickes fencing options available. Replace some worn fencing panels with brand-new Wickes fence panels to keep your space looking tidy and neatly enclose your plot with a Wickes garden gate. Or, if your focus is on attaining fresh garden flooring, Wickes decking boards are guaranteed to be an upgrade. Refreshing the foundations of our outdoor space makes all the difference.
Gardens are not just space for us to enjoy in the warmer months but also a practical extension of our homes when we're tight on space. Wickes sheds are fantastic garden storage options, providing heaps of storage space for a range of household items. Whether you prefer wooden, metal, or plastic sheds, Wickes has everything you need to maximise storage space within your garden.
For those who need to entertain some little ones this season, you can't go wrong with a summer house or wooden playhouse for hours of fun. Set the kids up with an outdoor space of their own and let their imaginations run free while making the most of the sun.
If you're in the mood to host, a Wickes BBQ or Wickes fire pit is a summer essential. Enjoy delicious meals in the sunshine and enjoy your garden while keeping warm and cosy even after the sun goes down.
Make the most of your outdoor space this season with the Wickes garden range.
In the Mood to Decorate? Revamp your Home with Wickes Paint and Flooring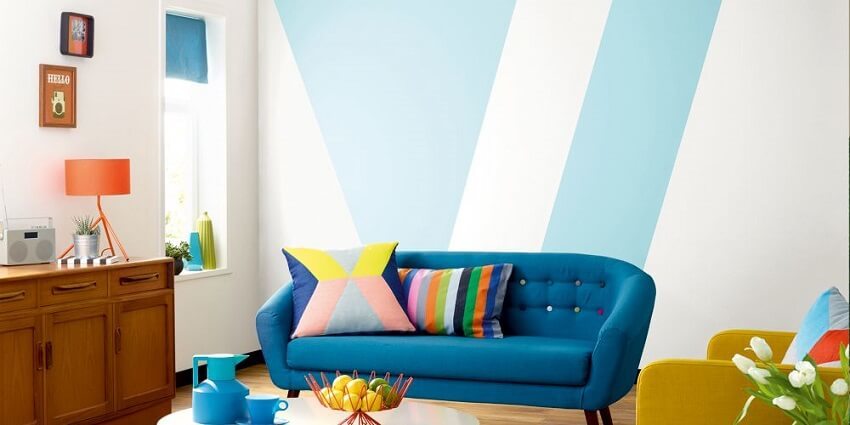 Wickes Paint
Updating your interior is achievable without an entire renovation. The painting and decorating range at Wickes is an easy way to refresh your home when you feel due for a change. Whether you want to give your home a fresh coat to get it gleaming once again or change your entire colour scheme, Wickes paint is a simple and cost-efficient answer to transforming your interior. At Wickes, paint is not just for your walls. While a colour refresh does wonders for the feel of your home, you can also achieve a budget-friendly transformation by painting furniture, cupboards, tiles, bricks, floors and more. Explore the range of furniture and masonry paint to achieve your desired look. The multi-faceted use of Wickes paint promises to target every corner of your home, ideal for a complete makeover.
Wickes Flooring
When it comes to reinvigorating a room, we don't tend to give the floors enough love, but some Wickes flooring can take your home to the next level. Go traditional with some incredible Wickes wood flooring, or for something a little more affordable, check out the Wickes laminate flooring. With a ton of gorgeous wood effects, tile effects and more, you can upgrade your room without breaking the bank.Don't forget about sprucing up your outdoor space if it needs some love. With Wickes decking and paving slabs, flawless flooring is not exclusively reserved for indoors only. As spring has arrived, new flooring in your garden can get your space looking better than ever.Browse through the different Wickes flooring on offer today, and make sure you save per square metre with Wickes discount codes and offers.
Showroom-Worthy Kitchens: Upgrade your Kitchen with Wickes Today!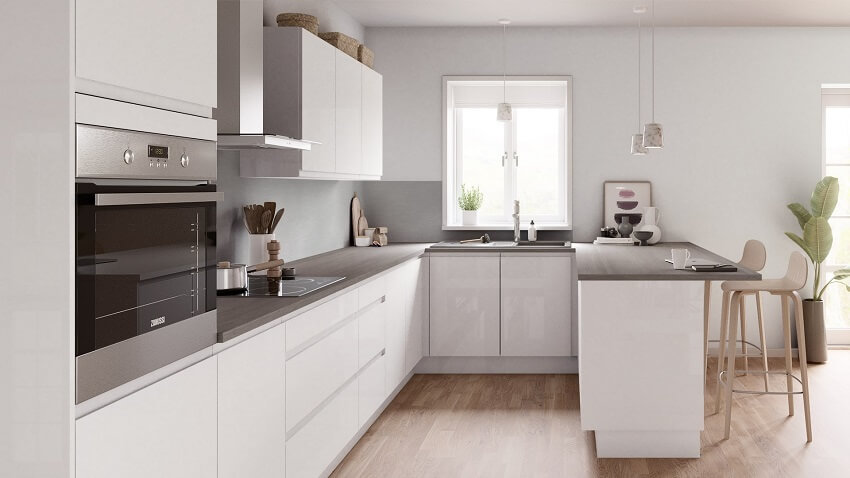 Updating your kitchen can be a big job. Whether you're looking to go all out with a brand-new fully-fitted kitchen, or you're planning a simple refresh with a few new accessories and appliances such as kitchen worktops and sinks, Wickes has all you need to get the job done.
For those looking for a whole new style, the Showroom kitchen collection offers a stunning, fully realised range. With 44 styles to choose from, including over 200 cabinet and kitchen worktop options, your dream kitchen is more than achievable with the help of Wickes.
By opting for a complete showroom-worthy makeover, you will have access to dedicated design consultants and a team of trusted installers, so your results will never be anything less than flawless. Better yet, the top-notch team designated to refresh your culinary space will take care of the process from start to finish, so none of the hard work will fall on your shoulders. At no extra charge, the design service guarantees showroom quality for an overall price that won't blow your budget.
If you're hoping for a stunning refresh that doesn't require a complete makeover, the Wickes Ready to Fit kitchen range is ideal for you. Designed to be entirely hassle-free, easily fitted and assembled by you at home and available for you to take away from a nearby store or order online today, there's no need to hang about. With the stunningly sleek designs on offer, you can get a polished look for exceptional value, suiting any budget. Choose from 7 different styles and 24 cabinet options and begin your refresh with Wickes.
Get a Whole New Suite and Modernise your Bathroom with Wickes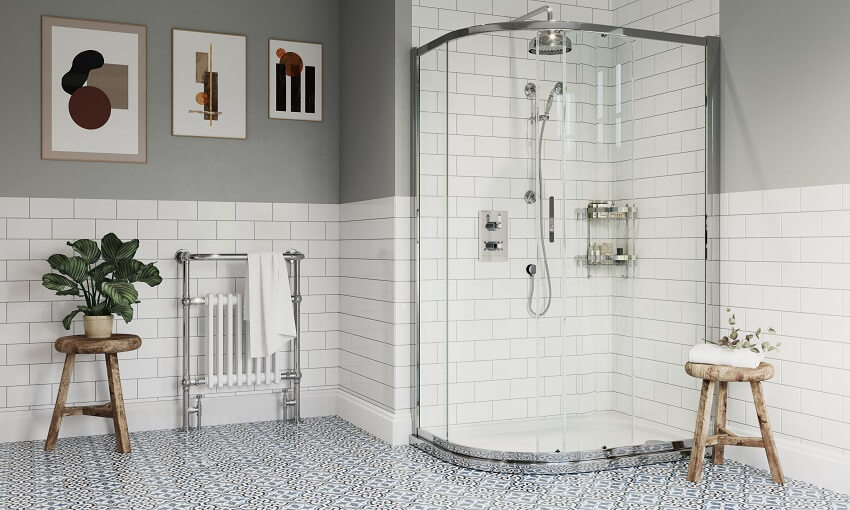 No matter how big or small your bathroom is, with the help of Wickes, modernising your bathroom never has to be a monumental task. Whether you're looking to treat yourself to a hotel-worthy ensuite or you're planning to upgrade your family bathroom, the Wickes bathrooms range includes furniture, fittings, and accessories to transform your space.
If you want an entirely new suite, you can choose from modern bathroom suites, traditional bathroom suites or fitted bathroom furniture to get your desired look. If you plan to go all out while still hoping for a stress-free experience, the Wickes bathroom package offers everything you need for your complete bathroom renovation.
If your bathroom doesn't quite need a complete makeover, then your best bet for a space that still feels brand-new is by exploring the range of bathroom products online at Wickes. Choose from the collection of bathroom accessories to finish the look you're going for, whether you opt for brand-new fittings such as a shower, toilet or basin replacement or practical additions such as stylish storage, towel rails, soap holders, mirrors and more. With bathroom products and accessories this good, a whole new suite might not be necessary to achieve your desired new look.
Wickes bathroom tiles are the perfect way to get your desired aesthetic and spruce up your space. The wide range of traditional, contemporary, and modern Wickes bathroom tiles available establishes an effect that suits your tastes. Whether you want to make a statement with patterned tiles, or you tend to prefer a sleeker selection, changing your flooring or wall tiles promises to create a lasting impression.