Discount Vouchers for Bars
15 live offers in Bars
EXCLUSIVE
View Terms & Conditions

View Terms & Conditions

Excluding travel. Minimum spend £100.
EXCLUSIVE
View Terms & Conditions
View Terms & Conditions

View Terms & Conditions

Blue Light Discount is not available on special days or in conjunction with any other discounts or promotions.
View Terms & Conditions

View Terms & Conditions

Exclusions may apply

Valid from 2pm
Offer is not valid in our Scottish pubs
More Information about Bars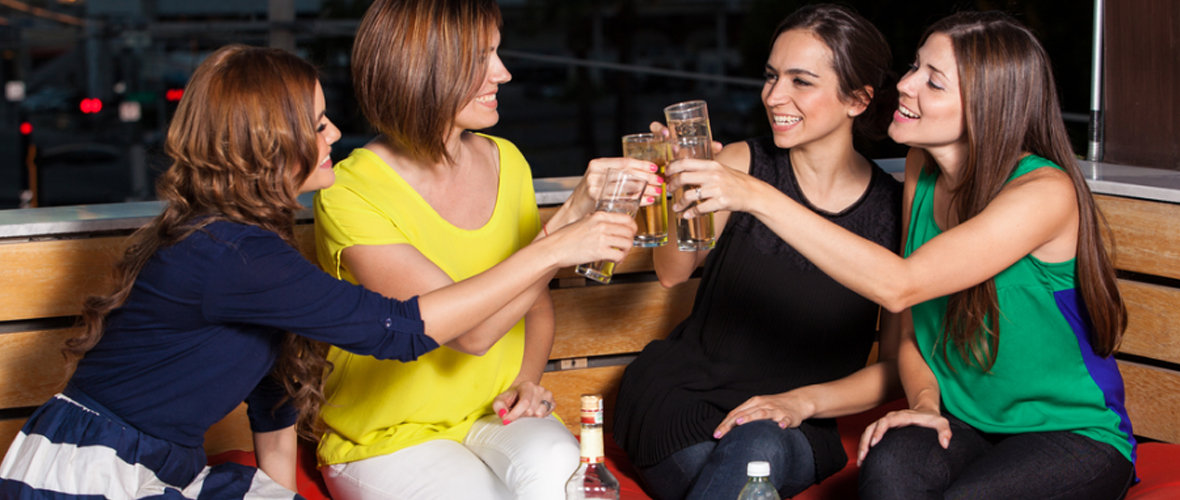 Whether it's for a well-deserved blow out after a busy week working, a catch with friends and family or a special occasion such as a birthday or celebration, or even just a swift half, bars and pubs are an integral part of British culture. In Roman times, drinking establishments known as taverns run by publicans, were a popular place for citizen to enjoy wine, socialise and conduct business. In the Middle Ages, the taverns gave way to ale houses which offered clientele a range of cask ales and ciders. In the modern era, ale houses became public houses, otherwise known as pubs, which were traditionally owned by breweries and offered a particular range of drinks. In the modern era, inspired by a more European approach, and a changing attitude towards drinking, a newer breed of bars, specialising in cocktails and food, alongside this, the traditional pub has undergone something of transformation, leading to a new type of embellishment known as a Gastopub. Gastropubs focus on high quality but often extremely affordable food, as well as all the usual drinks options options, making them the perfect venue for almost any occasion.
How to Redeem a Voucher Code
Before you leave for your evening out, why not check our Bars Category page, the chances are, we've got amazing discounts or free drink offers for one of your favourite spots. Our vouchers are incredibly quick and easy to use, making them a fantastic way to make your hard earned pounds go that little bit more, making your hard earned indulgences guilt free. Browse this page to hunt for that perfect offer, and when you found it, follow these simple instructions:Many of our bars promotions are redeemed using a printable voucher. Using a printable is incredibly easy, all you have to do is click 'Get Voucher', click print when you see it then hand it to staff at the bar. Often, you will be able to redeem printable vouchers using a mobile device – please check the terms and conditions first. If the offer requires an online redemption code, just click 'Get Voucher Code', copy the code and use it on the website as required. Another way to take advantage of our bars deals is by downloading our mobile app.
You May Also Like
Beers, Wines and Spirits
Once the bars have closed, and you've taken advantage of our amazing drinks deals, and you don't want the fun to end, why not take the party home? Use our incredible Beers, Wines and Spirits to stock up on all the essentials for less. Plus, this is the perfect way to get what you need for pre-drinks, drinks without breaking the bank.
Restaurants
If you're planning a big night out, don't miss the amazing dining out promotions within our Restaurants category, because let's face it, drinking on an empty stomach is not a good idea, and eating is definitely not cheating!
Takeaways
Line your stomach with an amazing discounted pizza, burger, curry or whatever you fancy, before you head out for your evening of fun and frolics. And when you get back home, ravenous, you know you can always count on use to find you incredible deals on takeaway.
Health & Beauty
Of course, before you head out, you're going to want to make sure you're looking your best. Check out our Health & Beauty to find promo codes for hair care, skincare, fragrances and grooming products. You never know, when you're going to meet someone special, so always be prepared.
FAQs
What is CAMRA?CAMRA stands for the Campaign for Real Ale. CAMRA is an independent organisation with the aim of promoting real ales, real cider and the traditional British pub. The campaign is funded by membership fee. Members enjoy many great benefits including free entry to selected beer festivals, and discounted beer at participating pubs.