More Information about Sweets & Chocolates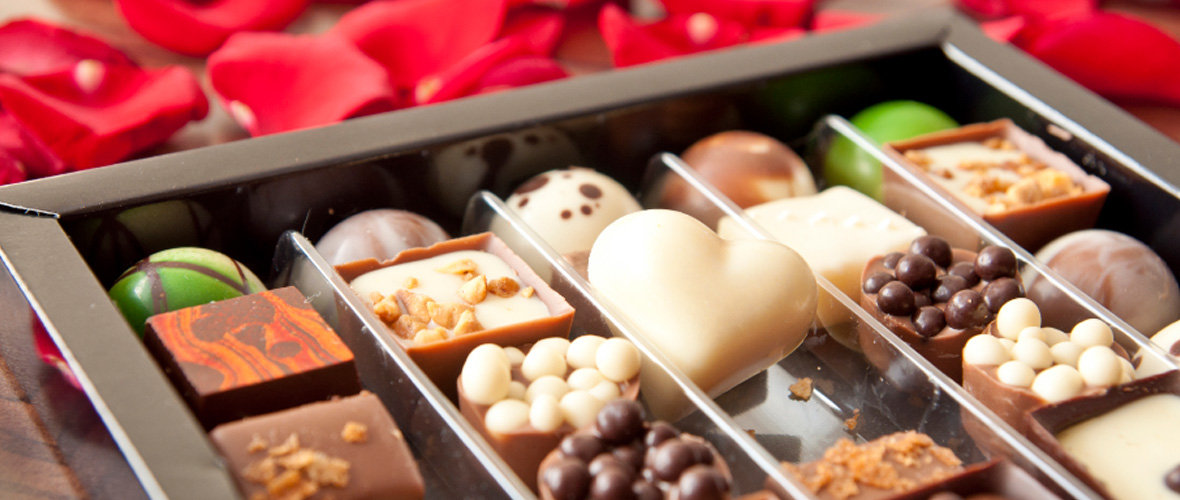 The history of chocolate can be traced back to almost 4000 years to Mesoamerica where the Aztecs first discovered. The first use of chocolate was a bitter drink mixed with spices and wine called Xocolatl, which was said to give the drinker strength and vitality. This drink became popular in Europe after being exported by Spanish explorers in the 1500's. Since then, many different styles of chocolate have been created by adding sugar, milk and other ingredients to make the products we are all familiar with today.
In the 21st century chocolate is a multi-billion pound industry - it's not surprising really, most people love chocolate so it makes for the perfect gift and as a rewarding treat at the end of a hard day's work. Similarly, sweets are incredibly popular amongst children, the elderly and everyone in between.
Example Vouchers
Check out these amazing deals for tasty treats we've promoted with this category in the past:
15% Off Everything at Thorntons
10% Off Orders Over £15 at Hotel Chocolat
5% Off All Orders at Serenata Chocolates
Up to 22% Off Gift Boxes at Lindt
Up To 60% Off Selected Boxes Of Sweets at Love Hearts
Buy 12 Cookies Get Another 12 Free at Millies Cookies at Millies Cookies
Get 10% Off Your Orders at Toxic Fox
Up To 20% Off Selected Gourmet Sweets at Chocolate Buttons
8% Off All Orders at Chocolate Trading Co
15% Off Easter Gifts And Easter Eggs at Cadburys Gifts Direct
Many of these delicious deals have sadly now expired. But there's no need for the sad face, we've got all the latest deals from these retailers - they're listed at the top of this page!
How to Redeem a Voucher Code
Whether you're looking for taste tingling discounts on extra special goodies for yourself, or money off the perfect present for the chocolate lover in your life, you won't want to miss out on the budget friendly deals our voucher codes can bring. Promo codes are a piece of cake to use and take no time at all. Plus, the best thing is, using one to save money on your online order won't cost you a penny. So what are you waiting for? Here's all you need to do:
Have a look through the amazing mouth-watering offers within this category – when you spot an offer you'd like to take advantage of, click 'Get Voucher Code'. Your code will then pop up and you'll need to copy it ready to use later one. Now click the green button on the page to be redirected to the retailer website. Then it's shopping time. When you've finished look out for the code redemption box – this will be either in the basket or on the checkout page. When you find it, paste in your code and click apply. That's all!
You May Also Like
Speciality & Fine Food
If you're looking tastebud tickling treats, for gifts or otherwise why not have a look at our of amazing Speciality & Fine Food Category to find a wide selection of gourmet foods. Check it out now!
Experience Days
Perhaps your recipient would like an amazing experience to go with all that delicious chocolate? Plus, you'll also find a wide range of culinary experiences including chocolate tasting and even chocolate making sessions.
Supermarkets & Groceries
Where else can you find great offers for sweets and chocolates? Why, in the supermarkets of course! And as we've got a huge selection of money vouchers for your favourite stores, you're bound to save even more money.
FAQs
What does '...% Cacao' or '...% Cocoa' mean?
You'll see this on retailer websites and on product packaging. It simply referring to the percentage of ingredients which come from the cocoa bean itself – including cocoa butter and chocolate liquor. You'll usually find this on dark chocolate products but it can also be found on other varieties. Generally, this figure represents how bitter the product will taste.
What's the difference between dark chocolate, milk chocolate and white chocolate?
Dark chocolate is the purest form containing little or no sugar. Milk chocolate is a mixture of cocoa butter and chocolate liquor mixed with milk and sugar to create a creamy taste. White chocolate is a blend of cocoa butter and milk and sugar - as it contains no chocolate liquor, it is often disregarded by connoisseurs.