More Information about Parties & Fancy Dress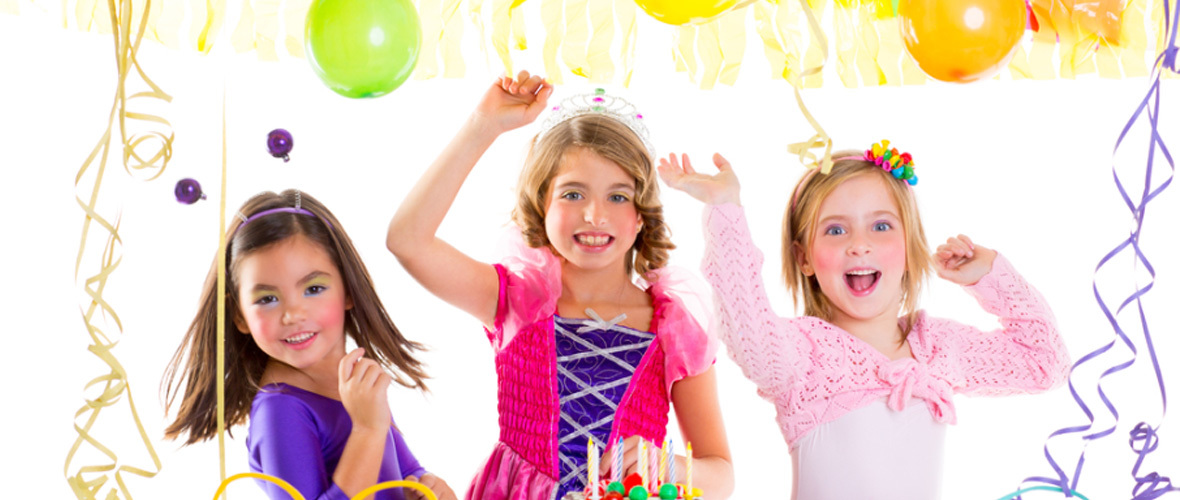 We all love a good celebration and what better way to mark such as occasion than by throwing a party? Parties vary widely from relaxed and informal get togethers with friends, they can be a fantastic way of celebrating birthdays and Christmas, they can be just because you fancy a fun evening or they could be a great excuse to get dressed up and have a good time. Whatever your reason for a party there and many thing which you can do to help set the tone - these including party decorations, balloons and banners as well as making excity food and providing tasty drinks such as cocktails and puch. So why not throw a party? With our discount the possibilities are truly endless
Example Vouchers
Here are a few exceptional deals promoted within this category in the past:
20% Off Birthday Presents with Big Birthday Club Sign-up at ELC
Up To 70% Off in the Party Pieces Sale
50% Off Selected Sale Items at Fancy Dress Ball
Free Gift On Orders Over £15 at Party Packs
15% Discount On Your Entire Order at BuyCostumes.com
Up To 50% Off In The Super Sale at Party Britain
20% Off Orders Over £150 at Confetti
Up To £10 Off Selected Marvel Fancy Dress at Disney Store
10% Off Kids Party Items at Party Delights
Don't miss out on your chance to find the very latest promotion codes and discounts at the top of this page.
How to Redeem a Voucher Code
It doesn't matter whether you are organising a hen party, children's party, a costume party or even a wedding, you'll find you have more left in your budget by taking advantage of our vouchers codes. Promotional codes are the perfect way of saving money on both online and in-store. The fact is, our codes are super simple, quick and free to use, so what are you waiting for? Browse the category now to find the perfect deal and when you spot it, here's all you need to do:
Click 'Get Voucher Code' and copy the code to your clipboard when it pops ups. That done, head over to the retailer website by clicking the green button – you should see this next to your code. Now you just need to shop as you usually would. When you've finished, look out for the code redemptions box – this can be found in your basket. If it's not there you should see it during the checkout process. Please ensure your code has been applied to your order before completing payment.
You May Also Like
Fashion
Instead of buying or hiring fancy dress why not be creative and thrifty and create your very own costume? Check out our Fashion category and look for great deals on the basics which can be easily modified.
Hobbycraft.
Once you've purchased the idea base costume, customise it using all of the amazing extras you'll find in our crafty category. You'll also find a great selection of materials to help you accessorise your outfit and make party decorations.
Health & Beauty
Whether it's a fancy dress party or otherwise, you'll want to ensure you look your best. So don't delay check out our beauty bargains today to find great deals on make-up, fragrances, hair styling products plus a large selection of other essentials.
FAQs
I'm organising a children's birthday party, what will I need?
There are a few staples you will need to make any kids party a success. But don't worry, there are plenty of options on this page to help you do it on a budget. Food is a must, this can be sourced cheaply by making your own sandwiches and buying frozen party nibbles such as mini sausage rolls. Party bags - again, these can be expensive but they don't have to be - how about a sandwich bag filled with sweets? Decorations - to save money you could make your own using crepe paper. The last essential is music - why not join spotify and create your party playlist?