FAQs
Can I Cancel My PrettyLittleThing Order?
Once your PrettyLittleThing order has been placed, unfortunately, you will not be able to cancel or edit it. If you need something asap such as a different colour or size of the product, we advise you to place a new order for this and return the unwanted items to us.

Can I Get Free PrettyLittleThing Delivery?
Pay just £9.99 for PLT Royalty and get unlimited free next-day delivery for a whole year! What's more, from just £5.00, you can choose from next-day delivery, nominated or next-day evening delivery.

Where Can I Find a PrettyLittleThing Discount Code?
The best place to find a working PrettyLittleThing discount code is on the PrettyLittleThing MyVoucherCodes. Our team regularly updates the page with the best PrettyLittleThing codes, so don't forget to check it out!

Can I Get a PrettyLittleThing Student Discount?
Yes, students are lucky enough to get a fantastic 25% student discount at PrettyLittleThing. Simply register online with Studnet Beans to verify your student status today.

Are Returns Free At PrettyLittleThing?
Yes, free returns are available and they can be done via Royal Mail, Collect Plus, Hermes, Doddle, myHermes Parcel Shop and toyou ASDA. To find out more information about the PrettyLittleThing Returns Policy, head to their website today.

Is There PrettyLittleThing Next Day Delivery?
Yes, if you need your package asap, choose next day delivery at the checkout for £5.99. If you're not in a hurry to get your new items, £3.99 standard delivery will have your clothes with you in 1-3 days. See the delivery information page for all your delivery options.

Are There Free PrettyLittleThing Returns?
Yes, free returns can be done via Royal Mail, Collect Plus, Hermes, Doddle, myHermes Paceo Shop or toyou ASDA. PrettyLittleThing provides customers with the standard 28 days for you to return any items you're not happy with for a full refund.

Is There a PrettyLittleThing App?
Yes, there is, download the PrettyLittleThing app today for the latest fast fashion news, exclusive offers and lots more.

Can I Get a PrettyLittleThing Gift Card?
Yes, you can, there are plenty of gift vouchers at PrettyLittleThing that can be used for all kinds of occasions such as birthday's and anniversaries, so make sure you pick up one (or two) today!

PrettyLittleThing Hints & Tips
From the hottest PrettyLittleThing styles to the latest fashion looks, check out these hints & tips to help you get the most from your next shop:
Got a question or query for the PLT team? Contact the PrettyLittleThing customer service team online today to speak with one of their virtual agents.


If you're a student who loves a great bargain, sign up for the Pretty LittleThing student discount today. Simply register online on the PLT website to verify your student status with UNiDAYS or Student Beans.


Stay up to date with everything from the world of PLT when you download the PrettyLittleThing app today. You'll be able to create fashion & beauty wishlists plus you can share a selfie with the hashtag #PLTSTYLE.


Shop the PrettyLittleThing sale online today to discover this season's most loved styles for a great discounted price!


Do you need to return an item? No problem! PrettyLittleThing returns usually take no longer than 14 working days to be refunded back into your account.


Pick up a money-saving PrettyLittleThing discount code from MyVoucherCodes today. It'll also help you to save time on your shop, and who wouldn't want that!


Why not do your bit to help prevent unnecessary clothing landfill by turning your unwanted clothing into PrettyLittleThing discount codes to save on your next shop! To find out more information, download the reGAIN app today.


Sign up for PLT Royalty and get unlimited UK delivery for only £7.99 for the whole year, what a bargain!


If you're looking for the freshest of PLT styles, shop and browse their new-in category on the PrettyLittleThing website!



What Else Does PrettyLittleThing Offer?
Check out the PLT Blog today for a great range of articles about fashion, beauty, style and lots more!


If you love to shop for dresses, check out the PrettyLittleThing dresses category for an amazing selection of stunning styles.


Why not check out The Edit at PrettyLittleThing; it's the place to get all the fashion gossip plus new season trend looks & styling advice.


If you're not sure where to begin your shop, discover the Shop By Figure category on the PLT website. Browse an array of fashion categories such as PLT Plus, PLT Shape, PLT Maternity and more.


PrettyLittleThing have seasonal online sales that are absolute must-shops. With great price reductions across a range of selected items, it's the perfect place to shop for a stylish bargain or two.



Using Your PrettyLittleThing Discount Code
Click to show your favourite PrettyLittleThing discount code on the MyVoucherCodes page. A new window will pop up that reveals the code, which you can copy and paste, and use for great savings later.


MyVoucherCodes will send you to the PrettyLittleThing website where you can browse their fantastic fashion collection. It's easy, just open the previous window.


Make sure that your PrettyLittleThing discount code is valid for all your desired products so you can get those fantastic savings in your wallet!


Enter your PrettyLittleThing discount code into the 'promo code' box to the right-hand side of your order details.


Once your total order value amount has changed, you can check out and wait for your order to arrive!



PrettyLittleThing UK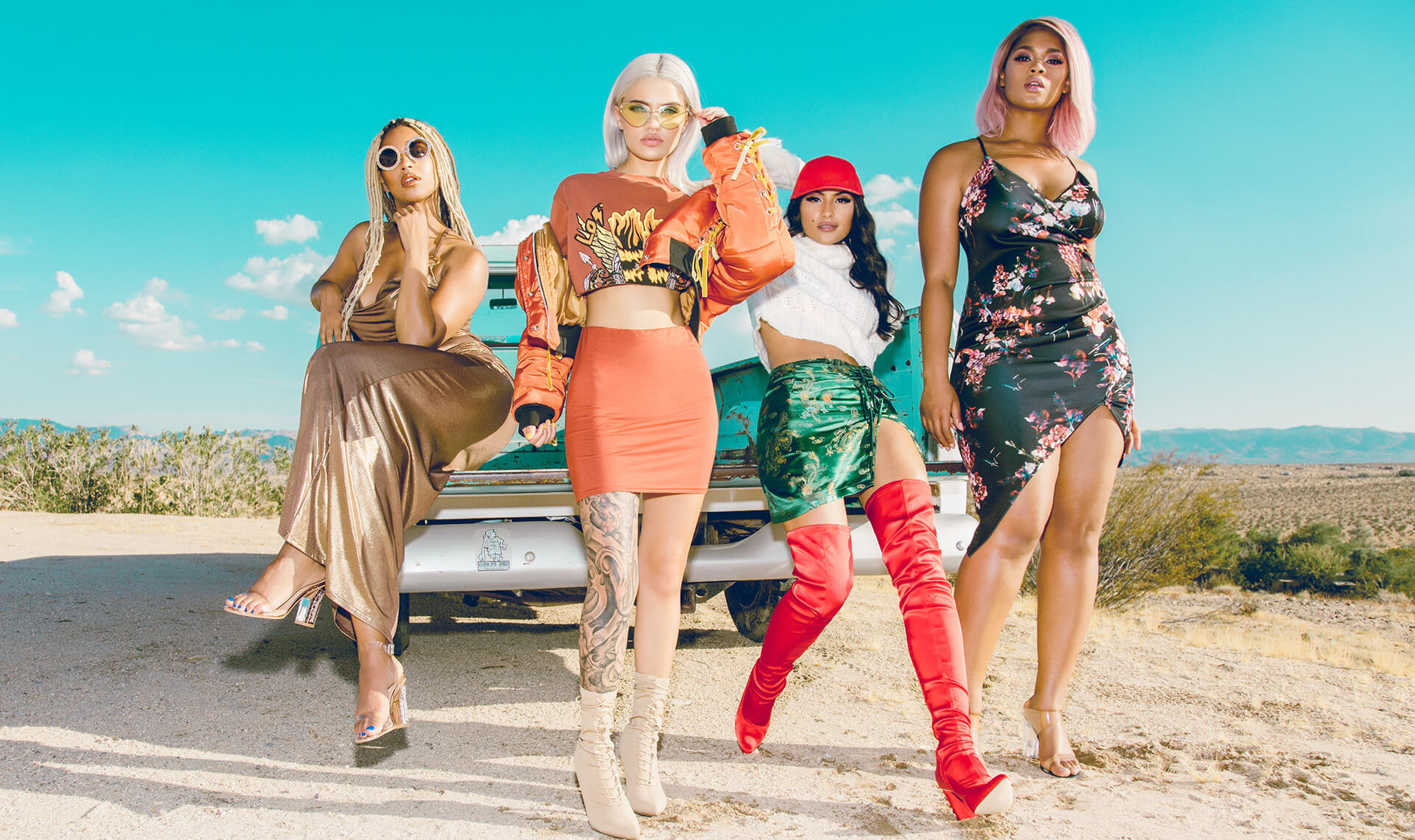 If you love to shop womenswear clothing that is super affordable, stylish and trendy then check out the PrettyLittleThing UK range online today. With hundreds of outfits and seasonal styles to shop from, you won't be stuck for choice when it comes to filling up your shopping basket with irresistible fashion goodies.

Shop their new-in range to discover the latest outfits to drop, or why not browse their huge clothing range that features seasonal favourites. From flattering PrettyLittleThing dresses and tops to comfortable activewear, co-ords, knitwear and cosy loungewear, PrettyLittleThing is the place to shop. What's more, their PrettyLittleThing ranges boast trending styles and cute outfits for every body shape and size. Discover the likes of the PrettyLittleThing Plus, PrettyLittleThing Shape and PrettyLittleThing Petite just to name a few from their popular collections.
Explore their varied range of shoe styles for those who love to mix match their footwear style daily. Shop everything from wide fit shoes and heels to flats, seasonal boots and a huge collection of heels that'll have any fashionista impressed. Whats's more, the PLT Home range boasts a selection of stunning home items and accessories to enhance your space. Shop everything from soft and chic bedding to cosy candles and other seasonal home accessories and homeware. If you want to buy a special gift, why not buy the PrettyLittleThing gift card. It's the perfect present for someone who loves personalised gifts.
PrettyLittleThing Plus Size Clothing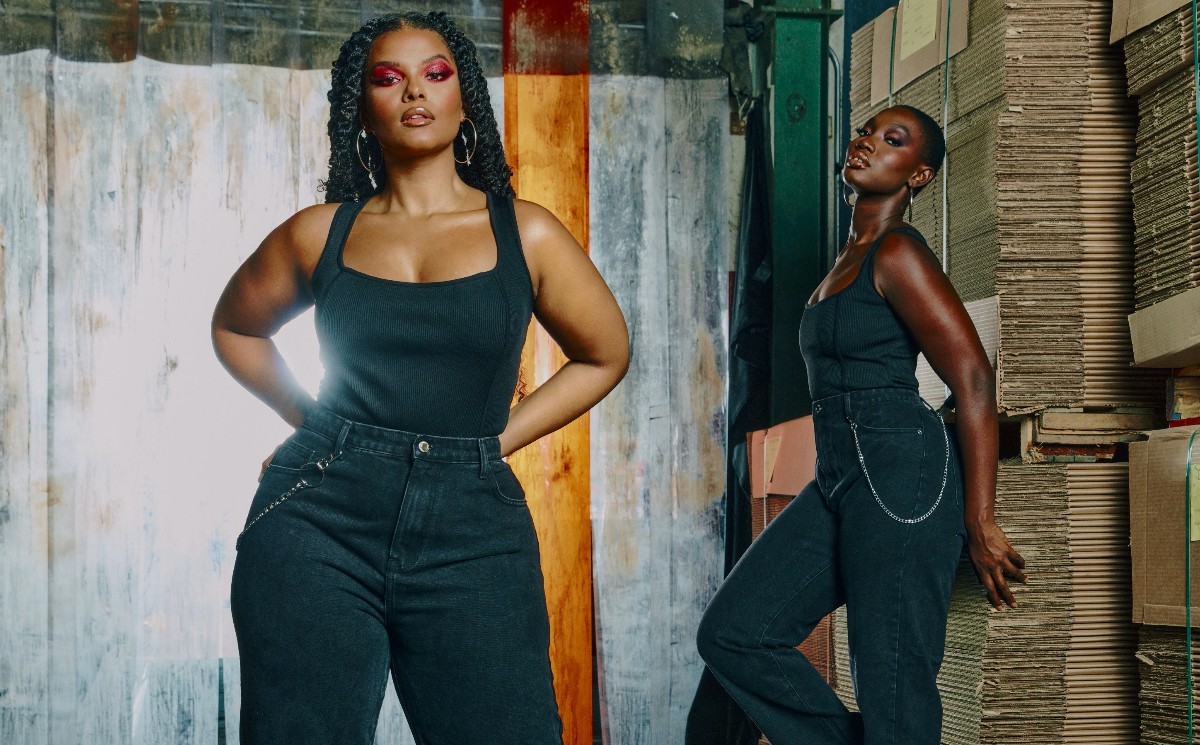 If you love to shop and wear stylish fashion that's perfect for curvier babes, check out the PrettyLittleThing Plus Size range online today. With an array of seasonal and flattering outfits to choose from, you won't be stuck for choice when it comes to revamping your wardrobe with the freshest of styles and looks. With a collection of cute outfits ranging from size 18 up to size 24, there's a look or two that you'll absolutely love wearing. Favourites to shop this season include the plus size PrettyLittleThing dresses and cosy PrettyLittleThing joggers.
Other must-shops this season include their range of comfortable and super warm coats and jackets. Discover trending oversized coat styles, and layered jackets that are perfect to wear during the colder months. The PrettyLittleThing loungewear sets are also an essential shop today as they'll keep you feeling super comfortable and relaxed.
What's more, you can shop a super flattering range of plus size gym wear and sports activewear that'll help you look super cool whilst you work up a sweat. From breathable sports tops to supportive sports bras and sculpting leggings, you can find the perfect fitness outfit for you right here at PrettyLittleThing today.
PrettyLittleThing Dresses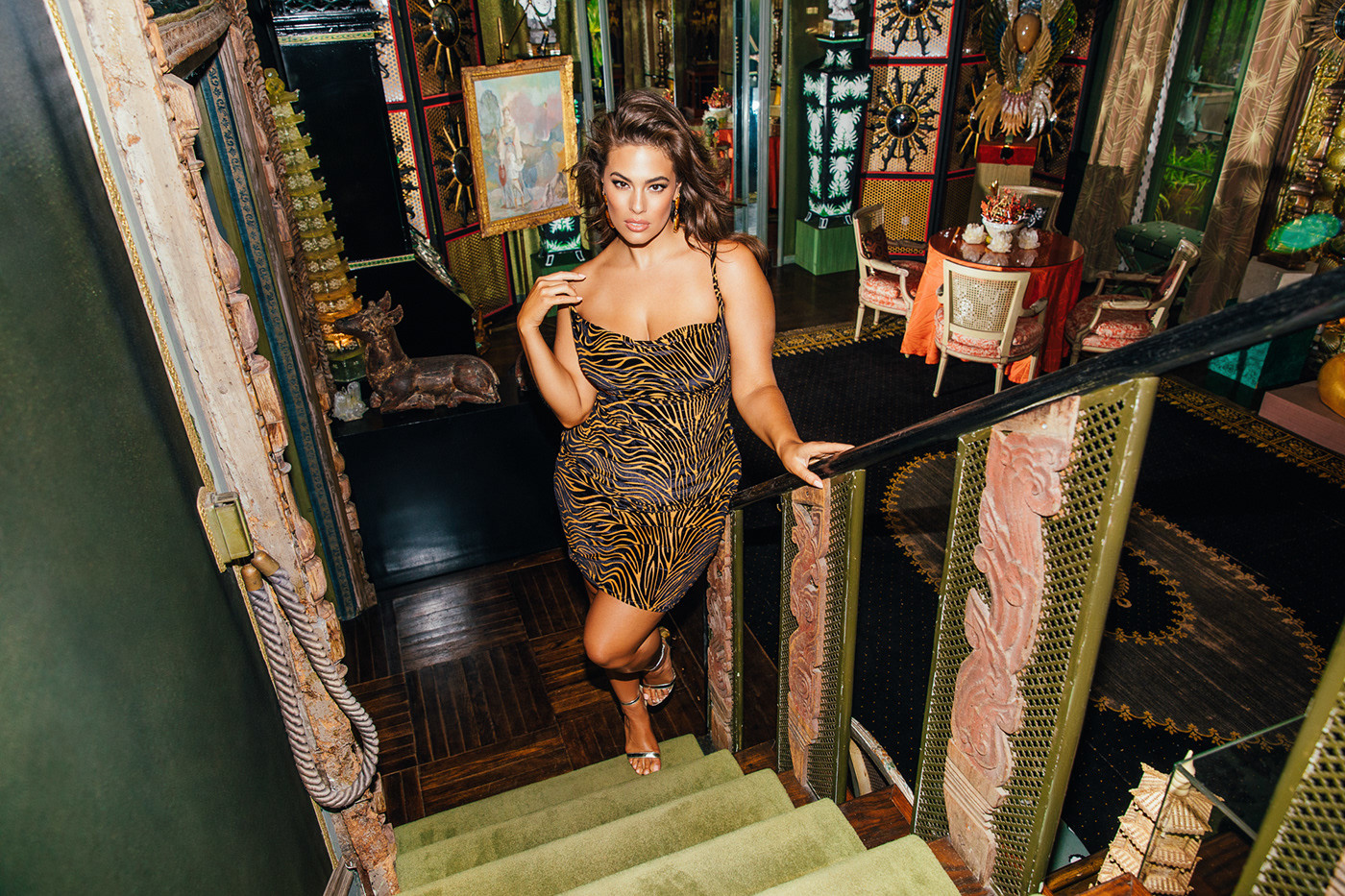 If you're looking for the ultimate dress for every occasion imaginable, then you'll definitely want to discover and shop the PrettyLittleThing dress range this season. Explore a wide variety and style of fashionable dresses that are perfect to style with cute accessories and killer heels for the complete head-turning look.
Upgrade your weekend wardrobe by browsing their selection of party, weekend and going-out dresses which are perfect for wearing to friend's parties and other celebrations alike. Or perhaps you're on the lookout for workwear dresses - that's not a problem at PrettyLittleThing UK. They too stock a range of gorgeous dresses that'll have every woman styled like a complete boss babe this season. With minimalist, sleek designs and simple dress silhouettes for an extra flattering figure, what's not to love about shopping for workwear dresses at PretttyLittleThing right now. Turn your office dress style into a trendy night-time vibe by styling your dress with an oversized blazer or leather jacket.
And that's not it for their dress range. Discover their gorgeous selection of Autumn and Winter dresses and outfits that still look great and fashionable - even in the colder months of the year. So say hello to warmer & cosy dress styles, seasonal autumnal colours and trendy, flattering dress styles to compliment woman's figure and body shape. Their Autumn/Winter dress range is definitely one you'll want in your wardrobe and shopping basket straightaway.
PrettyLittleThing x Molly Mae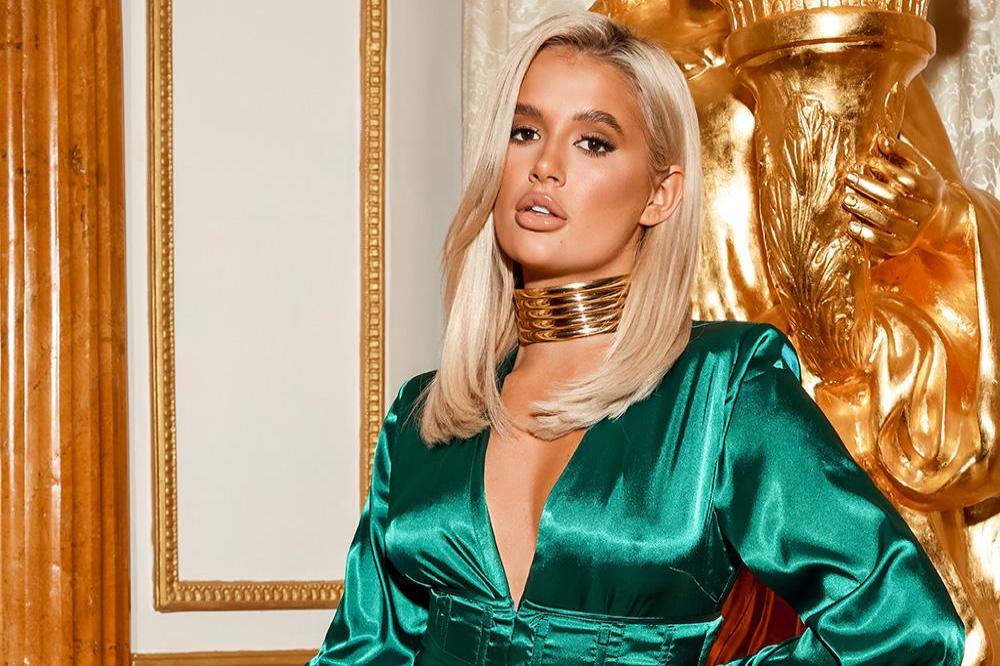 Discover the ever-so-trendy PrettyLittleThing fashion collaboration with Molly-Mae this season. Her latest must-have fashion edit is one you'll want in your wardrobe and life ASAP.
Featuring slogan tee's, oversized shirt dresses, shoulder bags & strappy sandals just to name a few fabulous items from her range - shopping this season's hottest collection won't disappoint. Whether you're looking for a casual daytime outfit for total chilled vibes, or you're on the hunt for that perfect party ensemble, this collection covers every outfit & fashion style that you're looking for.
And what's more - this special collection includes more than just fashionable clothes. The range also features Filter - Molly Mae's range of lightweight tanning mousse's and tanning mitts. Easy to apply, this product is vegan, cruelty & allergen-free. This tanning mousse has been created in the perfect smooth formula for creating tanned and healthy-looking skin with a natural glow.