More Information about Designerwear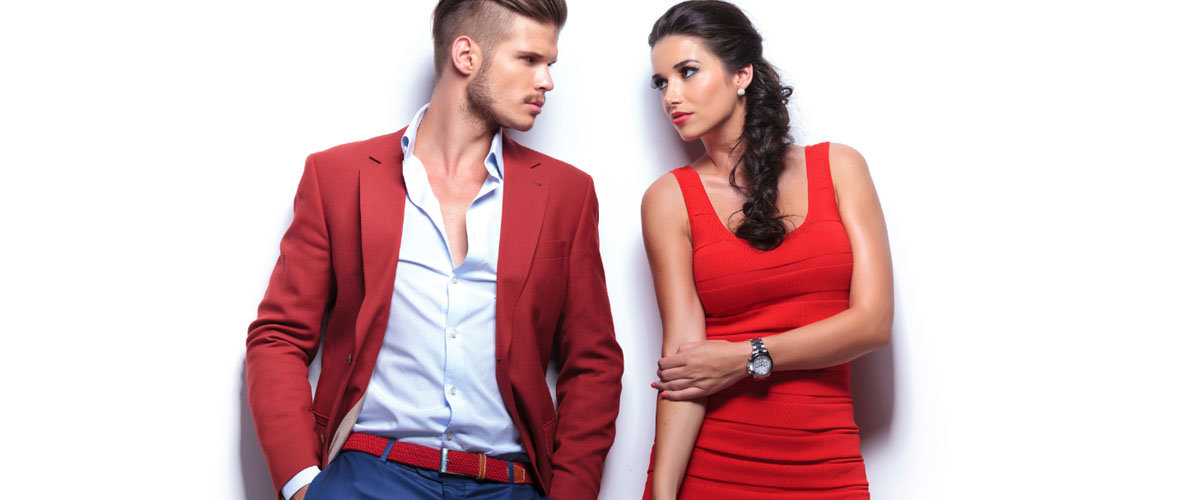 The modern concept of designer fashion began in the 1800's when designer Charles Frederick Worth became the first to place branded labels within his garments. With this began the dominance of the high end fashion business run by fashion houses led by big name designers. In the modern era, the fashion industry take its cues from talented designers such as Vivienne Westwood, Ted Baker and Karl Lagerfeld, alongside a raft of highly desirable and much sought after labels including Burberry, Alexander McQueen, Ralph Lauren, Dior Tommy Hilfiger, Hugo Boss, Louis Vuitton, Dianne Von Furstenberg and many many more.
Example Vouchers
Here are some very good examples of offers we've promoted within this category in the past:
35% Off Plus Free Delivery at Madeline
Up to 80% Off In The Fashion Outlet at eBay
Get £10 Off for You and Your Friend at Celeb Boutique
£15 Off When You Spend Over £75 On Selected Tommy Hilfiger Products at House of Fraser
Up To £300 Off Selected Designer Brands at ASOS
Save Over 50% On Designer Jeans in the Sale at My Wardrobe
Up to 50% off Leather Bags in the Sale at Radley
Free Delivery On Orders Over £145 at Ralph Lauren
Up to 70% Off now on Summer Spectacular at Just Last Season
Final Days of Sale – Up to 70% Off at Yumi

But if you want to find the latest voucher codes, deals and sales, you need to check out the listings at the top of this page.
How to Redeem a Voucher Code
If you love designer fashion you'll be pleased to find out there's a way to get the latest styles from the biggest labels, for less. That's right, it's by using our voucher codes! As promo codes are quick, easy and free to use, they're the perfect way to save money on your online shopping. Here's how to do it:
Browse the category, looking out for that eye catching offer. When you see it, click 'Get Voucher Code' and your code will be generated on the next page. When your code appears, copy it. Now visit the retailer website - you should see a green button next to the code, click it to be taken to the website. When you get there just shop as you usually would, adding your favoured items to your basket. When you've finished, look for the promotional codes box as this is where you need to paste in your code. After that, all you need to do is to apply the code to your order and complete the transaction.
You May Also Like
Once you've sorted out your new designer threads, you should check out our dedicated Fashion Accessories category to add the finishing touches to your stunning new look. Accessories add an extra dimension to any outfit plus, with our discount codes, you'll enjoy extra savings too - so why not?
Get the look from top to bottom; you've got the clothing, now it's time to think about your shoes. With a fantastic selection of designer footwear, all with massive discounts, browse our dedicated Footwear Category now to bag yourself some amazing bargains - with all the big brands represented, you really wouldn't want to miss out.
Bring a touch of bling to your style without breaking the bank. Use rings, necklaces, bracelets, watches and other jewellery items to add a little sparkle to any outfit. Don't miss out on massive deals and discount vouchers from the world's leading jewellery retailers.
FAQs
How can I tell if I'm buying the genuine article?
We carefully select the retailers we partner with, so it's extremely unlikely you will be sold any counterfeit goods as a result of using our website. But, to be on the safe side, here's how to spot fake fashion:
One of the easiest ways to spot fakes is by looking at the stitching - if it has a high end label but low end, untidy, jagged or sparse stitching, the chances are it isn't the genuine article. Another huge giveaway is buttons - designer labels usually brand their buttons, so if your item has cheap, plain buttons it could be knock off. We all know a sticky zip is annoying, and so do the best fashion designers! That's why big brand clothing tends to use only the best quality zips which run smoothly, and of course, are branded.