Clubs & Gyms Discount Vouchers
21 live offers in Clubs & Gyms
View Terms & Conditions

View Terms & Conditions

Terms and conditions may apply, check retailer website for more information.
View Terms & Conditions

View Terms & Conditions

This promotion applies to new Hussle customers only. 2. This offer is valid for 1 months of a Monthly+ Pass. At the end of this promotional period, the Monthly+ Pass will renew at the full price at point of purchase unless the customer has selected to cancel the pass prior to this date. 3. This promotion is due to expire on 31/12/2023 at 23:59, however Hussle reserves the right to suspend or discontinue this promotion at any time at its sole discretion. 4. Once added to an account, the voucher will be valid to purchase a pass for 14 days. 5. Some gyms are excluded from this promotion. If you want to check the exclusions send an email to info@hussle.com 6. The offer may only be used once per user, and it cannot be transferred to other users or used in conjunction with any other offer or discount 7. Users may not register multiple accounts to take advantage of this offer multiple times. 8. This voucher will not be accepted by participating gyms directly and can only be redeemed against the purchase of a Hussle pass, and has no equivalent cash value. 9. The list of available gyms is provided on the Hussle website and may change from time to time. 10. Take photographic ID with you when you visit the gym to gain access. 11. For full Terms & Conditions of use please refer to the Hussle website.
View Terms & Conditions

View Terms & Conditions

This promotion is: (i) only valid on the retailer's website; (ii) subject to availability; (iii) must be used before the expiration date; (iv) cannot be used in conjunction with other offers, promotions or discounts unless stated otherwise; (v) may not apply to taxes or any other fees; and (vi) not transferable or redeemable for cash or credit.

Further important things to note about this promotion:

The end date of this offer is 31 Dec 2023 23:59 Some products may be excluded. There may be exclusions based on location. The price and discount displayed were correct at the time of publication. The retailer can change, pause or end this promotion at any time without notice. By using this promotion, you acknowledge that you have read and understood the above terms and conditions.

For further details, please check the retailer's website.
View Terms & Conditions

View Terms & Conditions

Exclusions may apply, check retailer website for more information
View Terms & Conditions

View Terms & Conditions

Refer to merchant's site for further details. Subject to availability.
EXCLUSIVE
View Terms & Conditions

View Terms & Conditions

The £5 Amazon.co.uk digital gift card giveaway ("Promotion") is subject to the following terms and conditions. By entering the Promotion entrants will be deemed to have read and accepted these terms and conditions.
The Promotion is organised and operated by Future Publishing Limited trading as My Voucher Codes incorporated in England and Wales under company number 02008885, whose registered office is Quay House, The Ambury, Bath, BA1 1UA ("Promoter").
The Promotion is open to all UK residents aged 18 years or over except employees of the Promoter, their families, agents and anyone else connected with the administration of the Promotion.
The Promotion will run from 30 Nov 2023 00:00 until 31 Dec 2023 23:59 ("Promotion Period").
All entrants who during the Promotion Period: (i) subscribe to receive the Promoter's electronic marketing; and (ii) The Gym King confirms have spent £70 or more (excluding VAT, all gift card purchases and top-ups and delivery or collection charges) at The Gym King (the "Qualifying Purchase(s)") via the link provided on www.myvouchercodes.co.uk ("Promoter's Website") shall be eligible to receive a free £5 Amazon.co.uk ("Gift Card(s)").
You will not be entitled to a Gift Card if you click on any other links or visit any other websites before making your purchase at The Gym King or if you make use of any other offer or promotion in connection with your purchase which is provided by the Promoter or The Gym King (including any discounts, codes, savings, credit and/or points).
Only one (1) entry per entrant during the Promotion Period shall be accepted.
Gift Cards redeemed against The Gym King purchases will be available up to 90 working days following the date of the qualifying purchase.
Gift Cards may be downloaded via the "member section" of the Promoter's Website. Entrants should note that Gift Cards may expire after a certain date and their use may be subject to the retailer's own terms and conditions.
No entries from agents, third parties, organised groups or applications automatically generated by computers will be accepted. No incomplete or corrupted entries will be accepted. Any entries not made during the Promotion Period or otherwise in accordance with the entry instructions and these terms and conditions will be rejected.
The Promoter reserves the right to substitute, in its sole discretion, the Gift Card with an alternative award of equal or greater value.
The Promoter reserves the right to cancel the Gift Card in the event of: (i) the Qualifying Purchase being cancelled by {merchant name}; or (ii) the entrant cancelling, returning or part-exchanging the Qualifying Purchase.
The Promoter reserves the right to ask for satisfactory proof of identity, age and/or address as a condition of awarding the Gift Card.
The Promoter reserves the right to postpone, void, cancel, suspend, or amend the Promotion where it becomes necessary to do so. Any changes to the Promotion or these terms and conditions will be posted on the Promoter's Website at www.myvouchercodes.co.uk.
Personal data submitted by entrants in connection with the Promotion will be processed by the Promoter in accordance with the Promoter's privacy policy, which is available at www.myvouchercodes.co.uk/privacy.
To the maximum extent permitted by law, the Promoter, its agents and/or distributors will not in any circumstances be responsible or liable to compensate entrants or accept any liability for any loss, damage, personal injury or death occurring as a result of use of the Gift Card except where caused by the negligence of the Promoter, its agents, distributors and/or that of their employees. Your statutory rights are not affected.
The Promotion and these terms and conditions are governed by the laws of England and Wales and are subject to the exclusive jurisdiction of the English and Welsh courts.
EXCLUSIVE
View Terms & Conditions

View Terms & Conditions

The £10 Amazon.co.uk digital gift card giveaway ("Promotion") is subject to the following terms and conditions. By entering the Promotion entrants will be deemed to have read and accepted these terms and conditions.
The Promotion is organised and operated by Future Publishing Limited trading as My Voucher Codes incorporated in England and Wales under company number 02008885, whose registered office is Quay House, The Ambury, Bath, BA1 1UA ("Promoter").
The Promotion is open to all UK residents aged 18 years or over except employees of the Promoter, their families, agents and anyone else connected with the administration of the Promotion.
The Promotion will run from 30 Nov 2023 00:00 until 31 Dec 2023 23:59 ("Promotion Period").
All entrants who during the Promotion Period: (i) subscribe to receive the Promoter's electronic marketing; and (ii) The Gym King confirms have spent £135 or more (excluding VAT, all gift card purchases and top-ups and delivery or collection charges) at The Gym King (the "Qualifying Purchase(s)") via the link provided on www.myvouchercodes.co.uk ("Promoter's Website") shall be eligible to receive a free £10 Amazon.co.uk ("Gift Card(s)").
You will not be entitled to a Gift Card if you click on any other links or visit any other websites before making your purchase at The Gym King or if you make use of any other offer or promotion in connection with your purchase which is provided by the Promoter or The Gym King (including any discounts, codes, savings, credit and/or points).
Only one (1) entry per entrant during the Promotion Period shall be accepted.
Gift Cards redeemed against The Gym King purchases will be available up to 90 working days following the date of the qualifying purchase.
Gift Cards may be downloaded via the "member section" of the Promoter's Website. Entrants should note that Gift Cards may expire after a certain date and their use may be subject to the retailer's own terms and conditions.
No entries from agents, third parties, organised groups or applications automatically generated by computers will be accepted. No incomplete or corrupted entries will be accepted. Any entries not made during the Promotion Period or otherwise in accordance with the entry instructions and these terms and conditions will be rejected.
The Promoter reserves the right to substitute, in its sole discretion, the Gift Card with an alternative award of equal or greater value.
The Promoter reserves the right to cancel the Gift Card in the event of: (i) the Qualifying Purchase being cancelled by {merchant name}; or (ii) the entrant cancelling, returning or part-exchanging the Qualifying Purchase.
The Promoter reserves the right to ask for satisfactory proof of identity, age and/or address as a condition of awarding the Gift Card.
The Promoter reserves the right to postpone, void, cancel, suspend, or amend the Promotion where it becomes necessary to do so. Any changes to the Promotion or these terms and conditions will be posted on the Promoter's Website at www.myvouchercodes.co.uk.
Personal data submitted by entrants in connection with the Promotion will be processed by the Promoter in accordance with the Promoter's privacy policy, which is available at www.myvouchercodes.co.uk/privacy.
To the maximum extent permitted by law, the Promoter, its agents and/or distributors will not in any circumstances be responsible or liable to compensate entrants or accept any liability for any loss, damage, personal injury or death occurring as a result of use of the Gift Card except where caused by the negligence of the Promoter, its agents, distributors and/or that of their employees. Your statutory rights are not affected.
The Promotion and these terms and conditions are governed by the laws of England and Wales and are subject to the exclusive jurisdiction of the English and Welsh courts.
View Terms & Conditions

View Terms & Conditions

Refer to merchant's site for further details.
More Information about Clubs & Gyms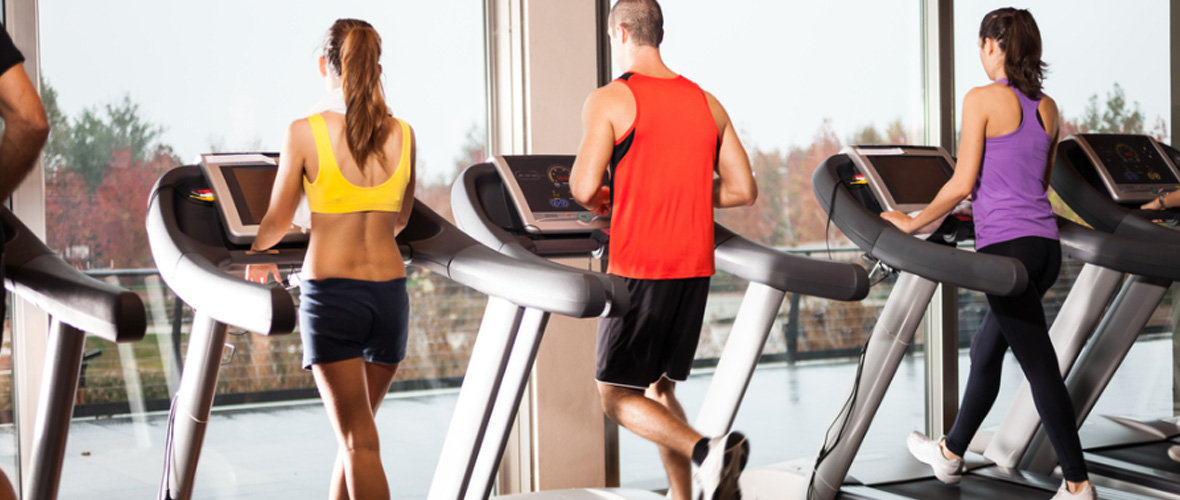 It has long been an obsession in human to want to stay in shape. In fact the very first gyms were discovered in what used to be Ancient Persia, dating to around 3000 years ago. The word gymnasium comes from the ancient Greek, gymnos which translates to naked as greeks would perform fitness activities in the nude. Nowadays, thankfully, nakedness is not a requirement in fact it is actively discouraged! The gym is a preferred pastime of many different types of people, and the reasons for going are just as far reaching. Whether you want to lose weight, get fit, start bodybuilding, return to health after illness or injury or just because you like to push yourself, attending a gym, sports & fitness club or a leisure centre can offer many health benefits and can help to improve your lifestyle.
Example Vouchers
We promote a wide range of fantastic offers valid on gyms and fitness clubs, here are a few examples of expired deals:


Exclusive Save 10% off all orders from The Gym Website when using this Voucher Code

25% Off Your Next Gym Pass at Pay As U Gym

Free Membership for Month Available at Nuffield Health

Free 3 Day Guest Pass at Fitness First

Free Activity Taster Sessions Available at David Lloyd

2 For 1 On Selected Spa Pamper Day at Bannatynes Health Clubs


Don't worry though, we've got tons more amazing promotions, find them now at the top of this page.
How to Redeem a Voucher Code
Gym membership can sometimes cost a small fortune, right? Not with our voucher codes they don't. From free memberships, free passes and discounted membership we list the biggest and best deals around. So what are you waiting for? Jog on to the listings at the top of this page and once you've spotted a promotion you like the look of, follow these simple instructions:Open your code by clicking 'Get Voucher Code', when it pops up copy it ready for use later on. Go to the retailer website - the green button on the code page will take you straight there. Choose the product you want to buy and look out for a box asking for a code. When you see it, paste yours in and apply it to your order. Job done.
You May Also Like
Sports & Fitness Equipment
Perhaps you need specialist protective gear to fully enjoy your chosen activity, would like your own gym mat or would prefer to buy gym equipment for your home, if so check out the latest relevant deals in our sports equipment department.
Sports Clothing
To get the most out of your sport or workout you're going to need appropriate and comfortable clothing. The best place to find what you need is in our Sports Clothing category. Don't miss the truly incredible sportswear deals we've picked out for you.
Sports Nutrition & Diet
Optimize your performance, enhance the results and get the fuel you need to make your workout really count. From whey protein to specialist vitamin mixes, our Sports Nutrition & Diet is your one stop sports supplement discount shop.
FAQs
Can I get a trial before I buy full gym membership?Many gyms realise that working out in a gym might not be for everyone, as such there are a huge variety of low cost, or even free, trial passes available. We list all of the latest trial offers and free gym pass deals so take a look about, you'll be sure to find a promotion valid at a gym near you.