More Information about Hotels & Accommodation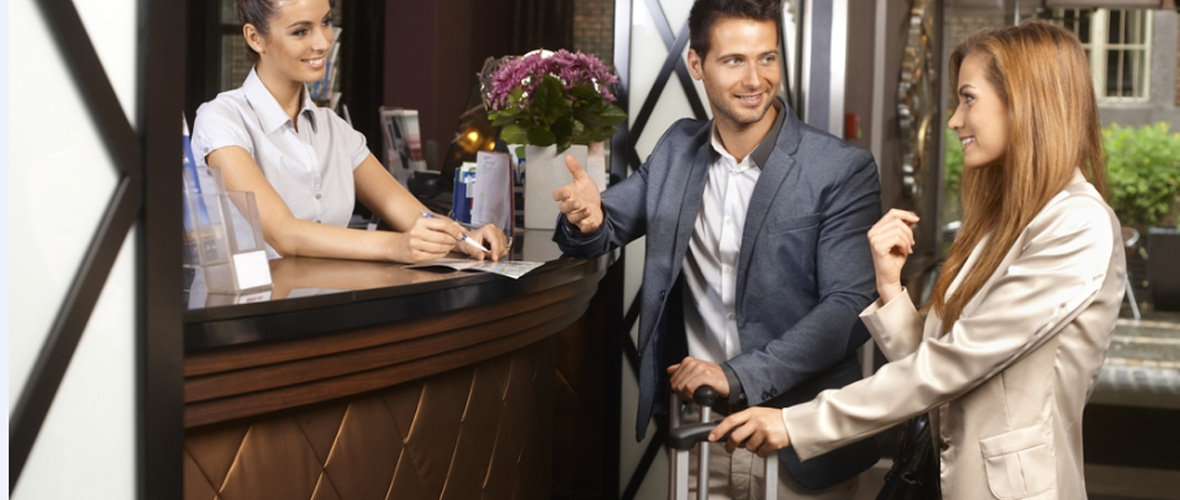 The hospitality industry is older than you might think. It is thought that the Ancient Greeks built spa villages allowing guests a relaxing break. Then the Romans developed the concept a little further, offering accommodation and bathing facilities to travelling officials on government business. Then in the Middle Ages, monasteries started to open their doors to offer respite to travellers. Eventually, religious groups also started to build inns and it is from these early establishments that hotels have evolved.
Once you've done the actual travelling part, your holiday truly starts when you get to your hotel, holiday cottage or other accommodation. So naturally it's important you get the best room possible to suit your budget.
How To Find Cheaper Hotel Rooms
If you want an affordable holiday this year, save money on a cheap hotel room without having to book a cheap hotel. Sound like a good deal to you? Of course it does! Here's how to save money on hotel bookings without forfeiting the quality of the hotel.
Negotiate with hotels
Hotels run a time-sensitive business. If they have not filled a room for the night, they lose money. And in such a competitive industry, hotel managers are prepared to strike deals with guests rather than missing out on a fee altogether. You can increase your chances of booking a cheap hotel room by running a price and availability check on hotel comparison websites such as Hotels.com. It is quite often the case hotels are offering deals on the platforms anyway.So all you have to do, is the phone the hotel you want to stay at and negotiate a price on a room by quoting the offer a rival hotel is charging. Then ask them to match the price or beat it. They will usually match it at least.
Book last minute
Hotel managers are under pressure to sell rooms and timing is everything when booking deals in hotel rooms. But last-minute bookers can always bag bargains on cheap hotel rooms by booking late.The best discounts on a hotel accommodation will be the day you travel, but hotels start dropping the price of rooms within 48 hours.
Choose a convenient location
When you are looking to save money on holiday accommodation, location is a key consideration. It doesn't make any sense booking a cheaper hotel room if it is situated miles from where you want to be. You will probably end up spending more in taxi fares.
Take advantage of membership perks
Hotel booking sites and hotel discount programs invite holiday makers to subscribe to their membership packages with the promise of making huge savings on discount deals. And taking advantage of membership perks can save you a fortune – not only on cheap hotel rooms but also a host of other savings at your holiday destination. If membership perks are something that appeals to you, check out our hotel deals we have on offer.
Be Internet savvy
When you know your way around the web, you increase your chances of stumbling across excellent deals on cheap hotel rooms. For example, the vast majority of hotels use social media, and by following, liking and sharing, hotels will send you first choice on hot deals. There are also websites and apps that advertise cheap hotel rooms. "Secret Hotel" rooms have become a popular avenue to landing hotel rooms at cheaper rates and purpose-built apps such as Hotel Tonight help you find accommodation at discounted prices. Numerous hotels offer discounted rates with voucher deals too. And you can find dozens of incredible deals with My Voucher Codes. So check out what we have on offer today and secure a cheap accommodation in a nice hotel.
Example Vouchers
Holiday accommodation doesn't come much better than this! Here are some of the top deals we've promoted within this category in the pass:
Exclusive 12% Off Hotel Bookings at Venere
Up to 33% Off Bed and Breakfast Rates Across Europe Middle East and Africa at Hilton
Up To 35% Off 4 Star or 5 Star Hotels at Lastminute.com
Free Hotel Nights With Selected Breaks at Irish Ferries
Up to 15% Off France Holiday Cottages at Cottages4you
Exclusive £20 Off Hotel and Holiday Bookings at Travel Republic
40% Off Selected Hotel Bookings at Thomas Cook
Save 10% On Selected Hotels at Hotels.com
£20 Off All Bookings at Butlins
15% Off IBEROSTAR Hotels in Spain and the Mediterranean
There's good and bad news: The bad news is, these offers have now expired, the good is ,you'll find a huge range of bigger, better and newer deals right at the top of this page.
How to Redeem a Voucher Code
It has never been easier to save money on your hotel and accommodation bookings – especially with all the lovely discount codes we've specially selected and featured right here. Using voucher codes is the tried and tested way to redeem fantastic discounts quickly and with zero fuss. So really, what are you waiting for?
Take a few minutes to browse our listings to see the types of offers available. When you spot the deal for you click on the button next to it. On the next page you'll see your code, highlight and copy it an click the button to be taken to the website. Simply select the room you'd like to book then head to the payment area. Look out for the promotional code redemption field – that's where you need to paste you code. When you've done that you should notice the discount will have applied, bringing down your total bill. That's it.
You May Also Like
Sometimes it works out cheaper to buy you're accommodation as part of a package deal. Often, you'll find deals which combine flights, hotels, transfers and even holiday extras such as excursions and travel insurance. So make sure you check out our Holiday section to see if this option represents better value for money.
It should be noted, despite the above, package deals are not always cheaper. Occasionally, a much more economical approach would be to book your hotel and flight separately. Check out the top savings on our Flights category now.
Days Out & Attractions
Once you've booked your hotel why not check out local deals to see if you can get money off nearby attractions? This makes for a budget friendly way to fill your itinerary with exciting trips to museums, theme parks and insightful tour.
FAQs
What is the difference between 'half board', 'full board' and 'all inclusive'?
These terms refer to what is included in the price of your accommodation. 'Half board' means breakfast and dinner is included within the price of your booking. With 'full board', lunch will also be provided. When you book an 'all inclusive' holiday all meals are included along with as drinks, snacks and activities. Before booking, please make sure you check in the terms and conditions what is included before you book - sometimes exclusion apply.