Adidas Hints & Tips
Get your wardrobe stocked up with big brand style at Adidas, and with these helpful money-saving hints, you can save yourself a tidy sum on streetwear and sportswear:
Check out the Adidas student discount where you'll get a staggering 30% off superb style, and you only have to log in to your UNiDAYS account to qualify.


Save on the extra costs with the Adidas free delivery offer, giving complimentary delivery to those who spend £25 or more. Alternatively, you can sign up to the Adidas Creators Club for free delivery.


Get signed up for the newsletter, where you'll not only get the latest Adidas offers, sent straight to your inbox, and you'll get a warm welcome gift to get you started.
FAQs
Do Adidas Offer Student Discount Codes?
Yes. You don't need a voucher code. You can 25% off full-priced items and an extra 20% off outlet purchases. You'll need to confirm your student status through UNiDAYS.
Can I Check My Adidas Order status
By going to the order tracker page. you can enter your order number and e-mail address to check the status of your order.
What Delivery Options Are Available?
With standard delivery, you'll receive your item in 1-3 business days and it's free on orders over £50. Pick-up at a Parcelforce point is also free on orders over £50. Express delivery will arrive in 1 business day and click and collect is free.
Using Your adidas Discount Code
Click to reveal the code on the MyVoucherCodes website. You will be taken through to a separate screen, where you can copy the code


You will be taken to the adidas website automatically. Simply open the previous window


Browse the website and add your favourite items to your shopping basket


Click the shopping basket icon, which can be found at the top of the page on the adidas site


Make sure the discount code is valid for all of the products in your shopping basket


You will find a box labelled 'Enter promo code' under the order summary. Here you will be able to apply your adidas discount code.


Click 'apply'. You will see the order total change, and you can then check out and enjoy your savings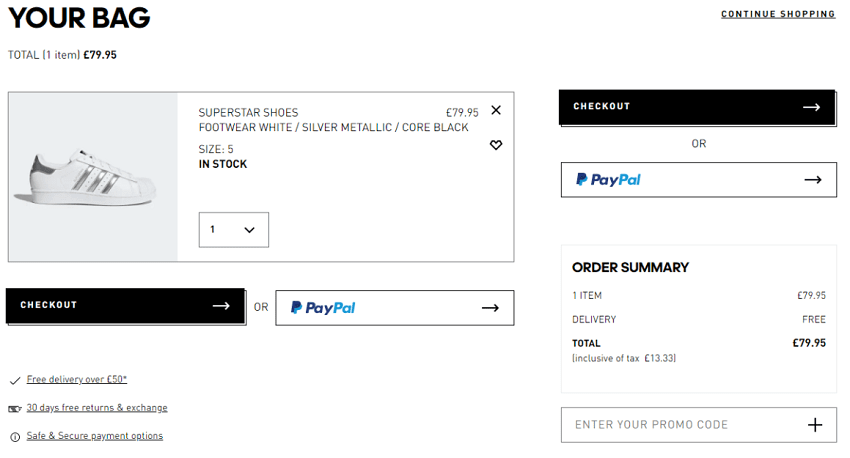 Stay Safe in Style
While we can head out of the house, it's still important to stay safe and follow the social distancing guidelines. And while staying at home means you can lounge around on the sofa; it doesn't mean you can't do it in style.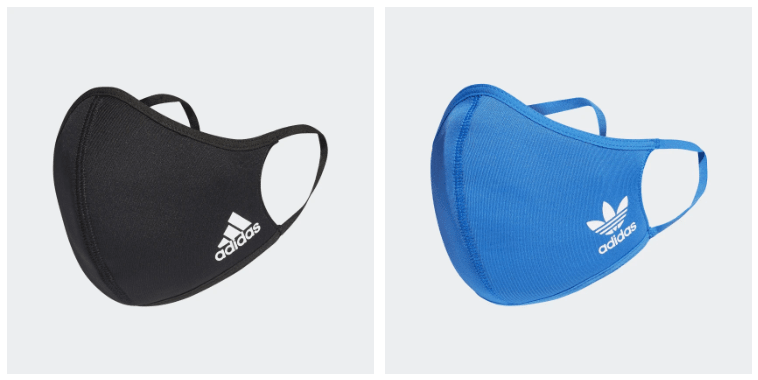 The adidas loungewear section is packed with comfy clothing that's perfect for a day on the couch and keeps you looking fresh while you do it. From crew sweatshirts and joggers to leggings and cropped hoodies, you'll be living it up in style and comfort.

They've even got some products that'll help you stay safe when you leave the house. With an adidas face mask, you can accessorise the essentials with stylish and breathable fabrics. They're washable, so you can stock up with a 3-pack, wash and reuse them, so you'll never be caught short with your adidas face covering.

They've got urban style, functionality, and comfort in spades, so it's worth checking out what they have on offer. So, from adidas loungewear to adidas masks you can stay safe this season whether you're staying at home or you're leaving the house.
Big Shoes to Fill
For an iconic, urban style to kit your feet out with, a pair of adidas trainers are a good shout. From classic designs to footwear innovation, you can find it all in the range of adidas shoes, so why not treat your feet this season.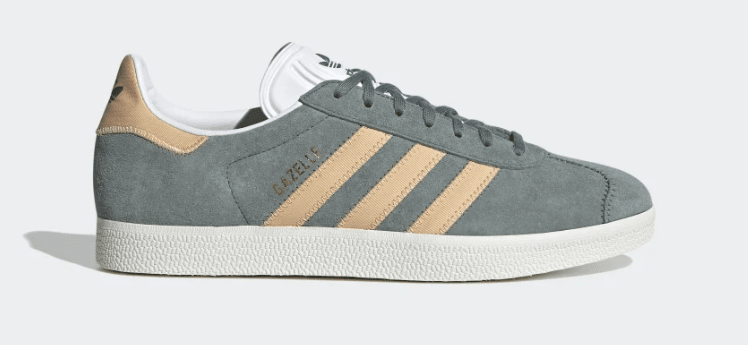 They do plenty of collaborations with some of the biggest names on the planet, including Pharrell Williams and Kanye West. The adidas Yeezy range offers incredible, modern style for your feet. From the Adidas Yeezy Boost range that features the adidas Ultra Boost trainers, to the Yeezy Powerhouse trainers, it's the perfect choice if you're looking to be at the forefront of style.

An iconic design is the adidas Gazelle, which's been a mainstay since 1991. It features the classic adidas three-stripe motif and a ton of functional style. You'll be looking and feeling fresh with a pair of these smart, yet casual trainers.

There are a bunch of fresh takes on classic designs too. From the adidas Originals range that offers a modern twist on their retro designs, to the adidas Samba range for some comfort and style to dip your toes into.

Keep yourself looking and feeling fresh with some fantastic adidas footwear, so you'll be kitted out in urban style for any occasion.
Stock Up On Sports Gear
Whether you've picked up a new workout routine during the lockdowns that you want to keep going, or you're eagerly awaiting the return of gyms, it's a good time to get that gym-wear sorted.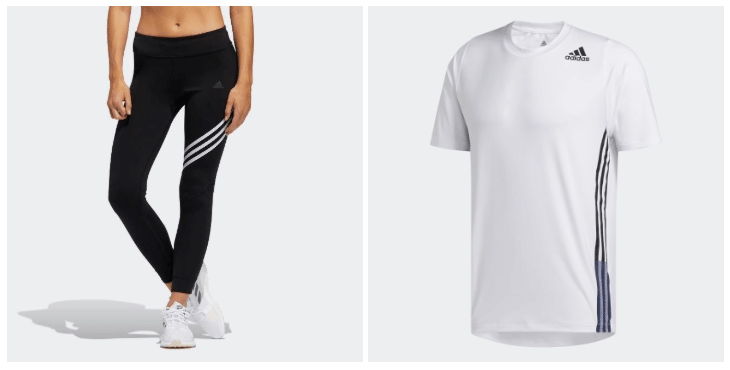 Make the most of your cardio with the right running gear. From top to bottom you can get kitted out in breathable, functional and stylish sportswear. Adidas leggings will make sure you've got the full range of motion. Likewise, their Adidas shorts and shirts are made of the right stuff so you can get your personal best without overheating.

Now that meeting your friends for a kickabout is back on the cards, Adidas football boots are the right choice for taking your skills to the next level. Not to mention you can grab the whole kit, from your favourite teams' colours to shorts and Adidas football socks.

A great way to get your exercise and make sure you're staying safe is to get your workouts in from home. From the previously mentioned Adidas activewear selection to resistance bands, elbow supports and more, so you can rest assured you're kitted out and ready to work up a sweat, safely.

Whatever your workout, make sure you're getting the most out of it. Whether it's team sports, home workouts or just going for a run, Adidas activewear can offer you a little boost and help you work up a sweat in style.

Guide for a Great Workout
What you pack as your gym kit can impact the performance and enjoyment of your workout. It can also make a noticeable difference in your appearance when you're ready to leave the gym.

A well-stocked gym bag allows you to perform a full routine in style and comfort. And knowing you've packed everything you need to get fresh and clean after your workout doesn't interrupt your routine.
The Adidas Workout Essentials
Workout Pants - Choose a style and design that is comfortable to wear and boosts your body confidence.


Tank Top - A lightweight stretchy fabric tank top is a good choice to help you stay cool.


Sports Bra - A well-fitted sports bra provides comfortable support, particularly if you have a large bust.


Gym Shoes - The correct type of active footwear is essential. Choose training shoes that are appropriate for the activity you are doing.


Socks - Socks help to prevent blisters and keep your trainers from getting overly sweaty.


Towel - A hand towel is a good idea if your gym doesn't provide paper towels for wiping away sweat on equipment. Lightweight microfibre towels are a great option because they absorb moisture fast, but dry quickly. If you are showering at the gym remember to pack a bath sheet too!


Water Bottle - A reusable water bottle is a must-have accessory. It's important to stay well hydrated whilst exercising.


Hair Ties - If your hair is long, tying it up to keep it out of your eyes will avoid frustration and a potential accident.


Post-Workout Clean-Up
Baby Wipes - Practical and versatile baby wipes allow you to freshen up without too much fuss.


Deodorant - Reapply deodorant to prevent feeling stale.Dry Shampoo - A few sprays of dry shampoo can instantly transform a sweaty mess into an acceptable hairdo.


Brush - You'll need a brush, particularly if you are relying on dry shampoo to make your hair look good.


The Extra Luxuries
Nutrition Bar - A nutrition bar is perfect for boosting your energy and pepping you up when your sugar levels plummet.


iPod or MP3 Player, with headphones - Although most large gyms have TV screens and access to music channels, nothing beats working out to your personalised motivational playlist.


Lip Balm - Intense sweating, during a workout, can leave your lips feeling dry and chapped. Applying a quick slick of lip balm, before you get started, ensures that your lips remain perfectly moist and hydrated. Reapply the balm after you've showered and are ready to head home.


Grab an Adidas Discount Code
Whatever you need to complete a workout, check out our vouchers for Adidas clothing and equipment. You can trim the cost of your sports spending.