Amazon Hints & Tips
Secure yourself a great saving or two today with these money-saving Amazon hints & tips:
There's a huge Amazon student discount, with a 6-month trial of Amazon Prime and an annual subscription for half the price!


Start your shop in the 'Today's Deals' section. It's updated hourly and has savings across every department.


Take advantage of Amazon Prime for free Amazon next-day delivery. You'll get a free Amazon Prime trial if you're a newcomer.


Use the Amazon Subscribe and Save service for the essentials. You'll get up to 15% off those must-haves.


With an Amazon Prime membership, you'll also have access to Amazon Prime Video and Amazon Prime Music without spending a penny extra!


Amazon hosts a selection of great money-saving deals which change every day. Have a browse to see if there's anything you fancy and you could shave pounds of the item's original price.


Check out the Amazon Warehouse to bag a bargain. The products may have been opened, damaged, used or refurbished, but they're hugely discounted.


With Amazon Kindle Unlimited, access to a huge library of books, magazines and audiobooks will be yours for only £7.99 a month.
FAQs
Can I Get An Amazon Free Delivery Code?
The best way to get free delivery for Amazon is to sign up for Amazon Prime. This subscription service gives you free delivery on thousands of products, plus lots of other perks. You can find deals on your subscription throughout the year that will increase the value.
How Can I Get Amazon Discount Codes?
Amazon rarely use codes to promote their products. The best way to find them when they do arrive is to regularly check in with the MyVoucherCodes Amazon page. Our team are constantly updating the deals to make sure you won't miss out on a top offer.
What's AmazonFresh?
This is a grocery shopping service for the country's biggest online shop. The subscription comes as part of Prime membership and lets you do your weekly shop with free delivery on orders over £60. It makes picking up all the essentials simple.
Can I Get an Amazon Student Discount?
Yes, anyone with a valid NUS card and a Prime Student account can get a code that unlocks a discount on their shop. There are also loads of student-only offers to help you save more on your loans.
What's Amazon Subscribe & Save?
Subscribe & Save is a service that gives customers even better deals on everyday items. You can subscribe to cleaning products, baby supplies, and hundreds more. You will get a discount on your orders plus free delivery and you can cancel at any time.
How do I return an Amazon Order?
The Amazon returns and refunds page has all the information you need to ensure you can safely get your items back to Amazon if it isn't quite right for you. Check the Amazon returns policy and head to your orders to select the item you want to send back. Submit a returns request and follow all the steps to guarantee a hassle-free return.
Smarten Up Your Home with Amazon Tech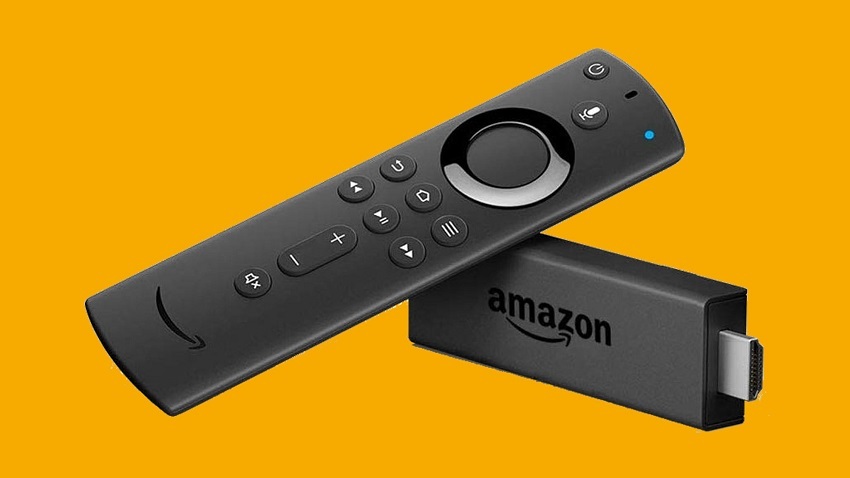 Technology gets updated thick and fast, with everything becoming more and more convenient thanks to smart tech. At Amazon, you can get your fill and enjoy a few little luxuries thanks to their smart tech range.
Amazon Echo
With the Amazon Echo Dot, you've got yourself a handy little helper in the form of Amazon Alexa. Want to know the weather? She's got the answer. Fancy hearing some music? Link it to your music streaming platform and enjoy some tunes. Amazon Alexa can do it all.
Amazon Smart Plug
For a taste of the future today, it's worth checking out the Amazon Smart Plug. All you have to do is plug your coffee machine, your lamps or fans into it, and you've got voice-controlled capabilities. That way you can get yourself a coffee without having to lift a finger.
Amazon Dash Buttons
Another great option for making life a little easier is Amazon Dash buttons. One-click means you can stock up on an item without any hassle. It's perfect if you're finding yourself a little low on something. They've got physical buttons, or you can even get virtual buttons for your Amazon Fire tablet.
Amazon Firestick
For all your entertainment in one place, check out the Amazon Firestick. With all your favourite streaming services on one device, you can just plug it into your smart TV and get your entertainment fill without worrying about login details.
Amazon Kindle
What could be better than having all your books in one place? If you consider yourself a bookworm, you can't go wrong with the Amazon Kindle. With millions of books, newspapers and magazines at the touch of a button, the Amazon Kindle is an all-access pass. Featuring a lightweight and compact design, your Amazon Kindle is easy to bring along anywhere, whether that's on your commute or to the beach on your next holiday. So, smarten up your home, and grab a great deal while you do it by keeping an eye out here at MyVoucherCodes.
Amazon Prime UK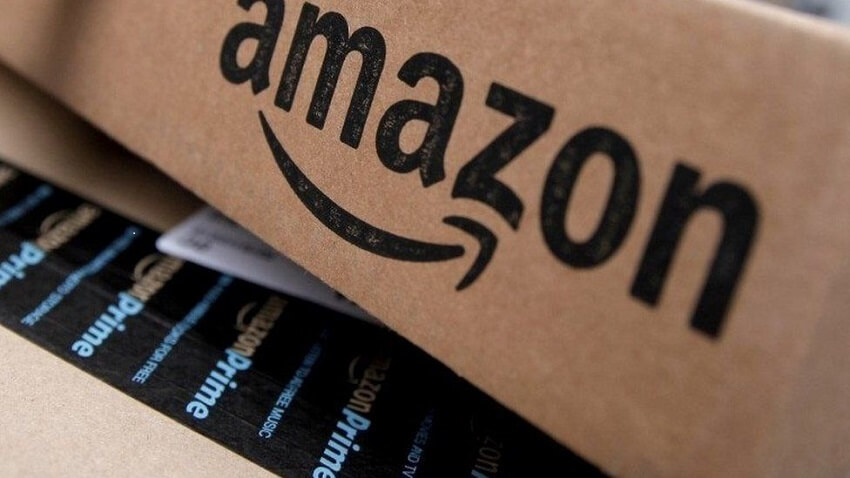 Everyone knows about Amazon, and there aren't many people who haven't heard of Amazon Prime. The subscription service offers you incredible Amazon next-day delivery on your purchases, which is especially useful around those special occasions. But the perks don't end there, it's got plenty more to offer.


Amazon Prime Day
Every year there's a special event dedicated to those subscribers. Amazon Prime Day is an occasion that offers incredible discount across the board. Whether you want the latest top tech, books, gadgets, cookware or even fashion, there's a deal for you if you've got a Prime subscription. Throughout the rest of the year, you can even get early access to lightning deals, saving you even more. Amazon Prime Day takes place on the 28th of June in 2021.
Amazon Prime Video and Music
But it doesn't end with incredible Amazon Prime Day deals, you can even get Amazon Prime Video and Amazon Prime Music is thrown in with selected subscriptions. So you'll have all your streaming needs seen too. From the latest movies and TV shows to your favourite albums, all tied up in one neat, little package.
Amazon Prime Student
The best bit is that students can get an even more incredible deal. With Amazon Prime student, you can get all the same fantastic perks, for half the price of a regular subscription. For those who aren't already sold, you can try it out for 6-months without dropping a penny.So, get yourself signed up and watch as the savings pour in. It's the perfect package for convenience, and it won't cost you a bomb.
Wonderful Amazon Warehouse Savings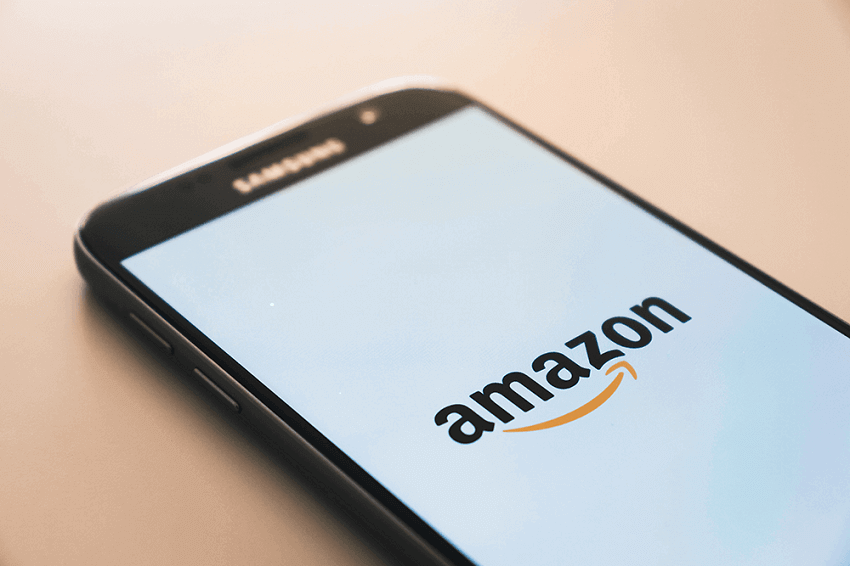 For those saving-savvy shoppers out there, Amazon has a section dedicated to discounts that a lot of people may not know about. Amazon Warehouse deals are incredible savings on a ton of items.

These items are pre-owned or used, but they're considered 'good as new' by Amazon's rigorous standards. So, while you may find the box is a little beat up, the savings reflect that. And if you can look past some slightly damaged cardboard, you're in for a stunning saving on pre-owned, used and open-box products in the Amazon Warehouse.
With everything from computers, homeware, cameras, toys, books, sports gear and more on offer, it's absolutely worth a look if you're in the market for something and you've got a budget to meet. Amazon thoroughly tests the functional and physical condition of it all too, and they'll give it a grade before selling it. So, you'll know exactly what you're getting.
Whether you're spending a lot of time at home with Coronavirus lockdowns, and you want to get your exercise equipment up to scratch, or you just want a coffee machine to give you that boost every morning, they've got you covered.
There's even Amazon super saver delivery available on the items, so you're getting the same great saving on postage too. So, for shoppers looking for those all-important discounts, the Amazon Warehouse is the place to be.
What Else Does Amazon Offer?
Amazon is the world's leading online retailer… but selling stuff online isn't all they do.
Amazon Prime membership isn't just about delivery anymore. Now, it includes access to Prime Video – a popular online streaming service that boasts a whole catalogue of Hollywood blockbusters and TV shows, with Amazon even producing its own exclusive titles such as Transparent and The Grand Tour. Prime Music allows you to download and stream over two million songs, while Prime Reading gives you online access to over 1000 books, magazines, comics and more.
Amazon Prime Day
If you love shopping for a good deal, Amazon Prime Day is the perfect event for you. Exclusive to Prime subscribers, Prime Day is back with two fantastic days of discount shopping on all the very best products you love from top brand names & online retailers. Check back here for up-to-date information on when to expect Amazon Prime Day 2021.
Of course, Amazon also has its own tech range…
Amazon's Kindle revolutionised reading with instant online access to your favourite books, magazines and newspapers. Getting into online streaming? Pick up a Fire TV to get the latest films and TV shows directly to your TV. You can even manage your home with the Amazon Echo – a home assistant which uses the cloud-based voice service, Alexa, to play music, make calls, even organise your calendar with a few voice commands.
Amazon Fresh Store London
Get excited Londoners, Amazon has opened a till-less grocery store in London! Visitors to Amazon Fresh can scan their smartphone app when entering the store and they'll be automatically billed as they leave. The store stocks and sells hundreds of own-brand items as well as third-party products. It also serves as a destination to both collect and returns goods bought online. To find out more information, go to the Amazon UK website.
Amazon Appstore App For Android
The Amazon Appstore allows you to get your favourite apps and games, all while saving money on in-app items with Amazon Coins, perfect for gamers. Discover new top apps and games and keep up with all your favourites in one place. With access to fantastic Amazon Coins discounts, make your gameplay even more satisfying by downloading Amazon Appstore.