More information about Kitchens & Kitchenware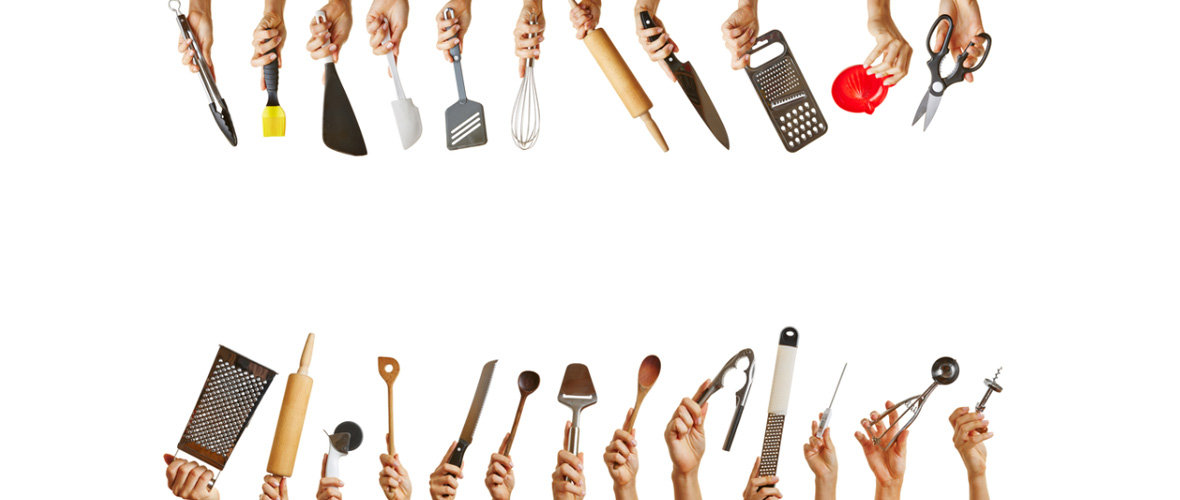 The kitchen, or at least a place to prepare food, has been around in at least its most basic form since our Stone age ancestors. But it wasn't until the Ancient Greeks that we started to see a designated area within the home specifically for storage, preparation and cooking of food.This became the blueprint for the modern kitchen. The kitchen now is as jam packed with gadgets and technology as any other part of our home, allowing people to make a huge range of different dishes with relative ease. Nowadays, people are starting to see the kitchen as the heart of the home - no longer is it a function room for cooking and dining, it's a perfect place to entertain guest, keep the kids and entertained and to relax.
Example Deals
We've promoted some huge discounts and deals on kitchens and kitchenware products in the past. Here are a few of the very best:
Up To 30% Off Home And Electricals Items at House of Fraser
20% Off Orders at Matalan
Free Standard UK Delivery On All Orders Over £50 at John Lewis
10% Off When You Buy Any Fridge & Freezer Together at Currys
Exclusive 30% Off All Items at Hotpoint
10% Off Your Orders Over £100 at Morphy Richards
Up to 60% Off Selected Items in the Sale at Marks & Spencers
How to use a Discount Code
Need to buy a new fridge freezer but don't want to be left penniless? Voucher codes are a great way keeping the pounds in your wallet and are very easy to use. Read through this quick guide and find out just how easy:
Start by looking through this category for the voucher code that you would like to use and click on it to reveal the code. Highlight the code, right click and copy it ready for use later on. Always read through the terms and conditions so you are aware of any restrictions on use. Click through to the merchants store page and shop as you normally would before going to the checkout. Search for the voucher redemption box and paste the code in and apply.
You May Also Like
Can't find the kitchen appliance you are looking for? Then perhaps you need to take a look at our second appliances category, you just might find the great deals and offers on just the products you need.
Home & Garden
If you have got everything you would ever possibly want for the kitchen, but are always in the need for homeware and furniture, check out this category with promotions across a fantastic range of amazing products for your home.
Food & Drink
Okay, so you've got the kitchen and you've got the gadgets, what's the next thing you'll need to make the most them? Hmmm, we're just not sure what's missing...Only kidding! Find a wide range of high-quality ingredients to help you get creative in your kitchen.
FAQs
Should I get a gas or electric oven?
It all depends on what you wan't from your oven. The advantages of a gas oven is that you get instant heat, cutting down on cooking times. Gas is also cheaper than electricity, bringing the cost down on your bills. Electric ovens are generally easier to clean, with flat hobs you can just wipe over. You also tend to get more control over the temperature with an electric oven.
What do the fridge energy labels mean?
They tell you how energy efficient your appliance is, with the scale being from the G which is very inefficient, to A+++ which is very efficient. Retailers are now longer able to stock anything lower than an A+ efficiency rating.