FAQs
Can I get a BrandAlley discount code?
Yes. You can occasionally find a BrandAlley promo code, and all of these will be listed on MyVoucherCodes. You'll also be able to find the latest deals and offer from BrandAlley.
What is the BrandAlley returns policy?
You will need to
print a label from Royal Mail
and send the item back. Your refund will be processed within 14 calendar days of BrandAlley receiving your item. £3.50 will be deducted from your refund to cover the cost of the returns service.
What Payment Methods do BrandAlley accept?
They accept Visa, MasterCard and American Express credit and debit cards. You can also pay by PayPal and PayPal credit. Payment will be taken within 4 days of placing the order with them.
How much is BrandAlley delivery?
Standard delivery will cost £5.95 and the order will typically be with you in 2-4 days. This varies at Christmas time. Express delivery will typically arrive the next day unless ordered after 6pm on a Friday, in which case it'll arrive Monday. This will cost £7.50.
Hints & Tips
BrandAlley is known for offering some serious discount on your fashion, homeware, and beauty needs. But with these hints and tips, you can get even more for your money.
The first stop for some serious discounts is the BrandAlley outlet store, where you can grab an absolute bargain on end-of-the-line products.


To make the most of your money, try shopping out of season. So, you can prepare for the year ahead by buying early.


The homepage is where you'll find some serious savings on big brands, with new BrandAlley discounts being added daily, it's worth checking back often. The biggest and best deals will be highlighted here at MyVoucherCodes.


Sign up and save with a lovely £15 off your first order when you're a new BrandAlley member.


become a BrandAlley member to get all the best BrandAlley Black Friday deals on the 27th of November. You can save on essential style and homeware on one of the biggest shopping days of the year.


Grab a discount with the BrandAlley refer-a-friend scheme. By letting your friend know, you'll get a tidy £20 off, and so will they!
Using Your BrandAlley Discount Code
Start your process by using our website to find a discount code that applies to the items you want.


Unlock your code and open up the BrandAlley website in a different tab.


Log into your account in order to gain access to the website. Browse through the items available on the site and add each item you want to your "Cart".


Once finished, proceed to checkout and review your order. Copy and paste your BrandAlley voucher code into the discount box.


Apply the code and enjoy your new discounted price.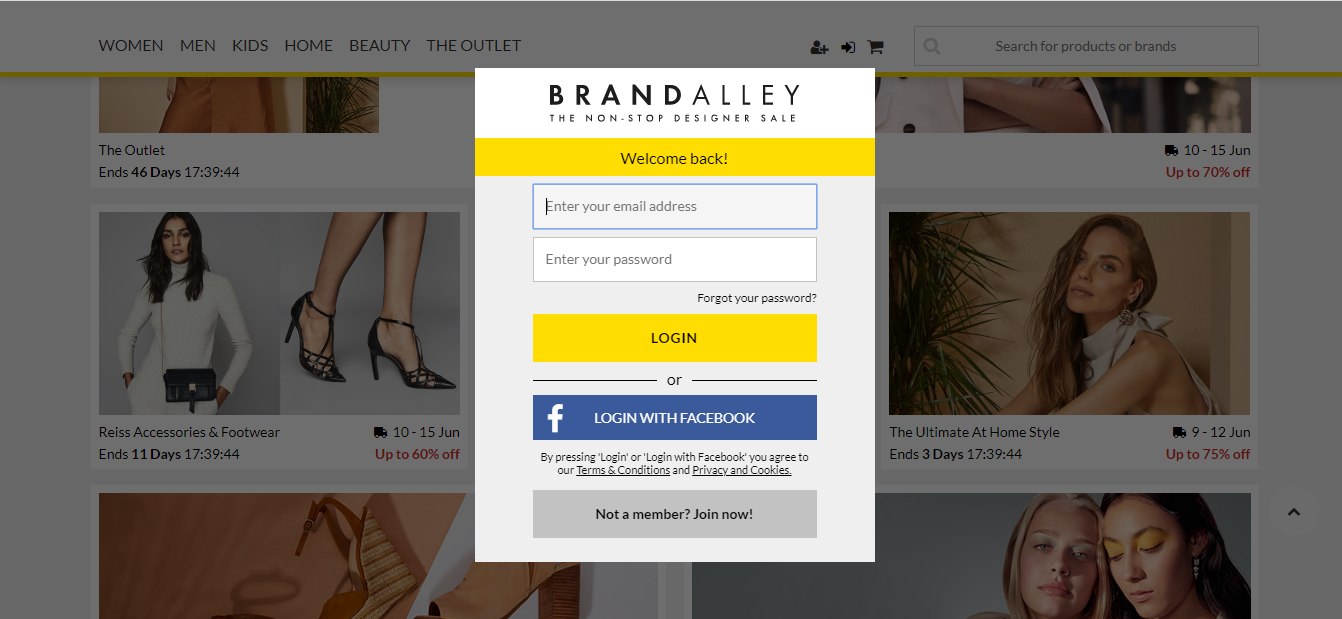 Big Brands Summer Style for Less
The big appeal of BrandAlley is that you can get some of the biggest names in fashion and home, without the usual price tag. With everything from the basic wardrobe essentials, to some stunning styles that are fresh from the catwalk, BrandAlley have fashion for everyone.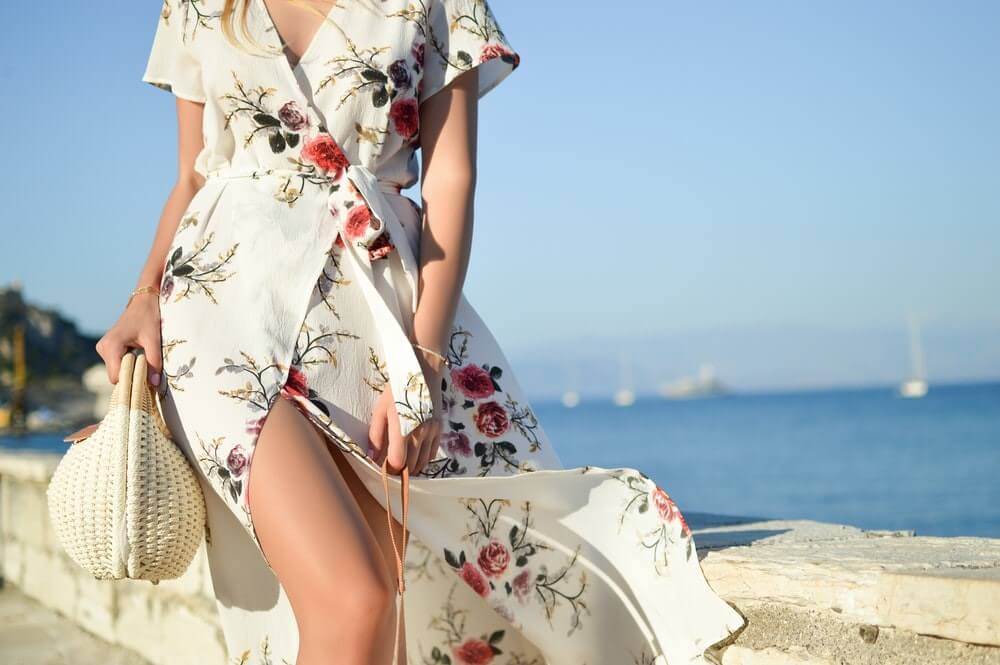 When it comes to Summer style, there's fabulous fashion available. With stunning sun dresses from Hobbs London, to lightweight and beautiful garments from big brands like Reiss. Not to mention big names like Whistles, Phase Eight and All Saints make an appearance in the BrandAlley staycation style edit, so you can head on your Summer vacation, and look the part.

There are stunning accessories that will complete any look this season. With sunglasses from Ray-Ban and Prada, to functional and beautiful handbags from Luisa Vannini, Isabela Rhea and Roberta M. You can tie any look together with big brands for little prices this Summer.

The gents are catered for too, with polo's, jeans, shirts and tees on offer the in the men's staycation collection. With brands like Hackett London, Diesel and Tommy Hilfiger making an appearance, you know they've got style in spades.

So, make sure you're getting the best price on the biggest brands when it comes to your Summer style refresh. Make sure you're getting even more for your money with a BrandAlley promo code too!
Stay in the Workout Spirit
With the UK gradually being eased out of lockdown, gyms are starting to reopen. So, while you've been taking advantage of your early-lockdown exercise time, you'll want to keep up that momentum and stick to your workout regimes. So, make you keep up that streak with the right gear this Summer.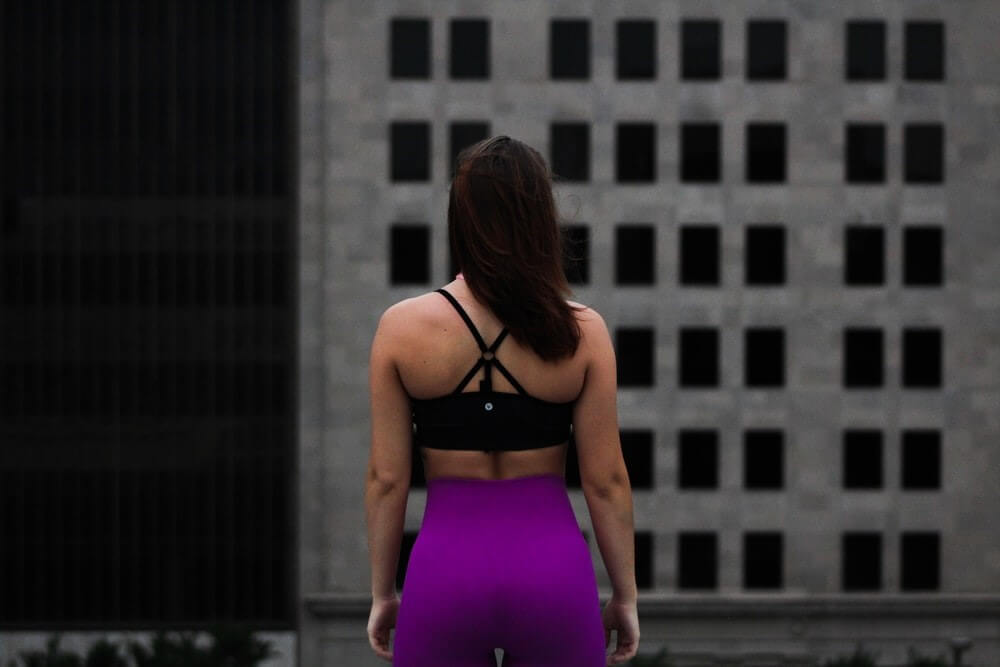 When it comes to sports clothing, you'll need to make sure you've got the right combination of comfort, functionality and style. When you're hitting the gym, you'll want to make sure you're breaking a sweat and you look and feel good doing it.

From your base layers to your outerwear, BrandAlley has you covered with all your sportswear needs. With big brands like Adidas and Under Armour on offer, you know you're getting quality clothing for making the most of your gym membership.

With shorts, joggers and tees, you can make sure you've got the full range of motion when you're at the gym, or just going for a run. That means you can get more out of your workout. Not to mention with offerings from Helly Hansen and Fio Athletics, you'll be getting quality too.

It's not just the clothing either, with gym bags, water bottles and more on the menu, you can make sure you're kitted out and ready for a workout. So, get your gym wardrobe sorted with the help of BrandAlley.
Make Sure it's Right for You With BrandAlley Returns
When it comes to buying clothes online, you might be a little apprehensive when it comes to the fit. That big brand blouse might look amazing on the model, but everyone's body is unique, so the fit might be slightly different.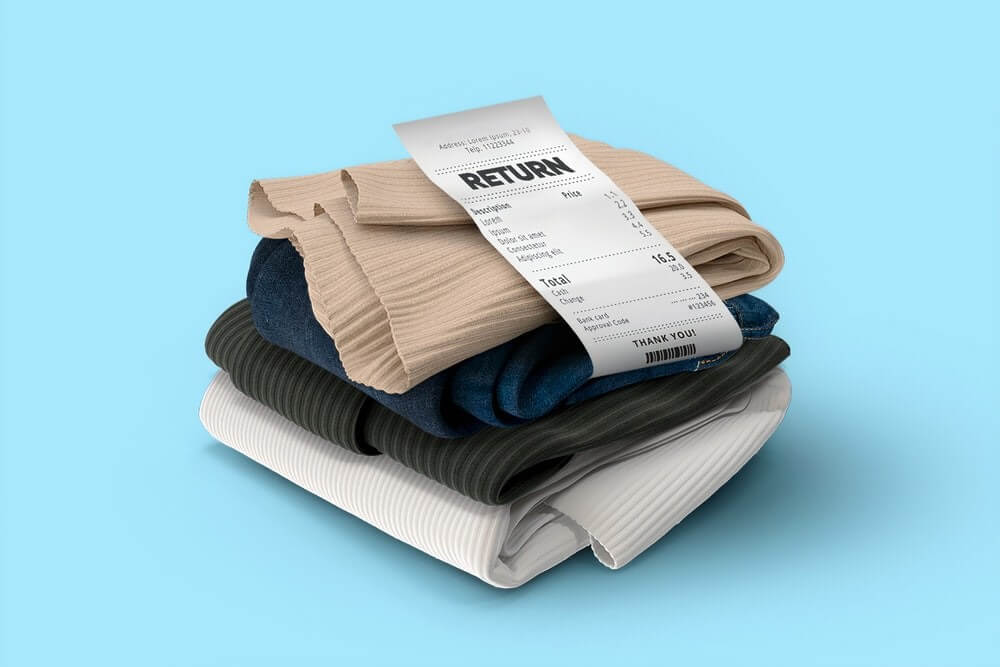 While you can pick out the right size, sizes aren't always identical between brands. So, it helps to know your favourite fashion retailers returns policy before you buy, just so you know you're covered with your purchase if it's not exactly what you had in mind.

The first thing to note is that you'll have four weeks to make your return from the date you get your style delivery. Make sure you keep the packaging intact just in case returning it is on the cards. You'll have a returns form with your items too, so hang on to it!

Unfortunately, there are exemptions when it comes to returns. Items like underwear, swimwear, earrings and beauty products aren't returnable. Obviously, this is to do with hygiene, which is especially important with the Coronavirus out there.

If your item happens to be faulty, you'll want to get in touch with the BrandAlley customer service team. Otherwise, you'll unfortunately have to pay £3.50 for your return, which will be deducted from your refund. And your refund will be with you within 14-days of BrandAlley receiving your return.

For more information on BrandAlley returns, especially now that Covid-19 is having an impact on everyday business, make sure you check out the BrandAlley returns policy page.