More information about Days Out & Tours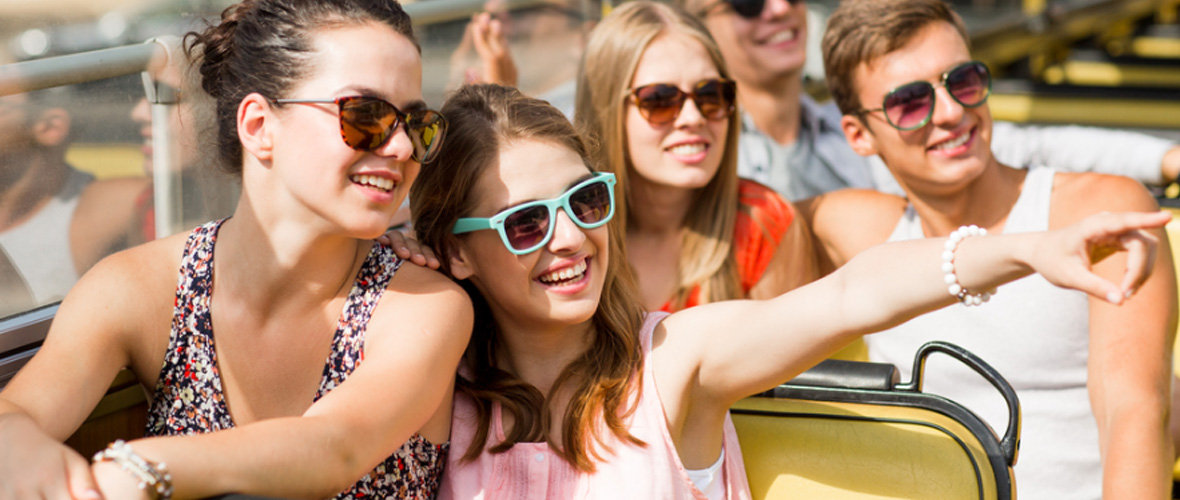 Some of our greatest memories of our childhoods are days out with the family, whether it be to the beach or the zoo. But those memories are the past and now it's time to create some days to remember. Spend a great day out with your family,friends or special someone at the truly incredible, exciting and thrilling places and attractions found in this category. Why not take your family out for some sightseeing around a city or town? Or perhaps, if you prefer, take a look around a museum - thais can often work out as a great, low cost, or even free, educational and stimulating day out. With a whole world of fun opportunities waiting for you, don't miss the chance to take advantage of some of these top deals today.
Example Discounts
We've promoted some amazing deals and offers on a huge range of attractions in this category, here are a few examples of the very best:
Up to 40% Off All Tickets at Sealife
10% Off Family Tickets at London Zoo
20% Off Orders at Red Letter Days
10% Off The View From The Shard Bookings at 365 Tickets
Up to 50% Off Tickets at Ticketmaster
6% Off All Passes at The London Pass
5% Off Online Bookings at Cadbury World
Annual Unlimited Standard Memberships From £40 at Chester Zoo
Up To 20% On Your Tickets Booking at Blue Planet Aquarium
How to use a Discount Code
Discount codes are an amazing way of saving money, if you have never used a code before then do not worry, this quick and easy guide will show you how:
The first step is to find the code you would like to use in this category and click on it, that will reveal the code, then highlight it, right click and copy it to your clipboard. Make sure that you are aware of any restrictions on the use of the code in the terms and conditions, as sometimes promotions are valid on specific products only. You may have noticed the store page has opened up in a separate tab,click on it and start shopping, as you normally would. Once you have finished, proceed to the checkout page - where you should see the box for your code, paste the code in and apply it to your booking.
You may also like
Parking, Transfers and Rentals
Taking a trip out for the day? Why not rent out a car for the day and take a drive to any number of great locations. Find some great deals in this category.
Looking for a day out that is a little bit different? These amazing deals on experience days that can be found in this category will allow you to save some money on your purchase.
Restaurants
Being out for the day can really work up an appetite, why not take a look through these great discounts and printables on a huge range of restaurants.
FAQs
I would like a day out but I do not drive, what is the best way of getting to locations further away?
It is always worth consulting the attractions website or travel advice websites for the most effective way to get there such as the Trainline. Remember to check here for deals and offers before you book!