More Information about Travel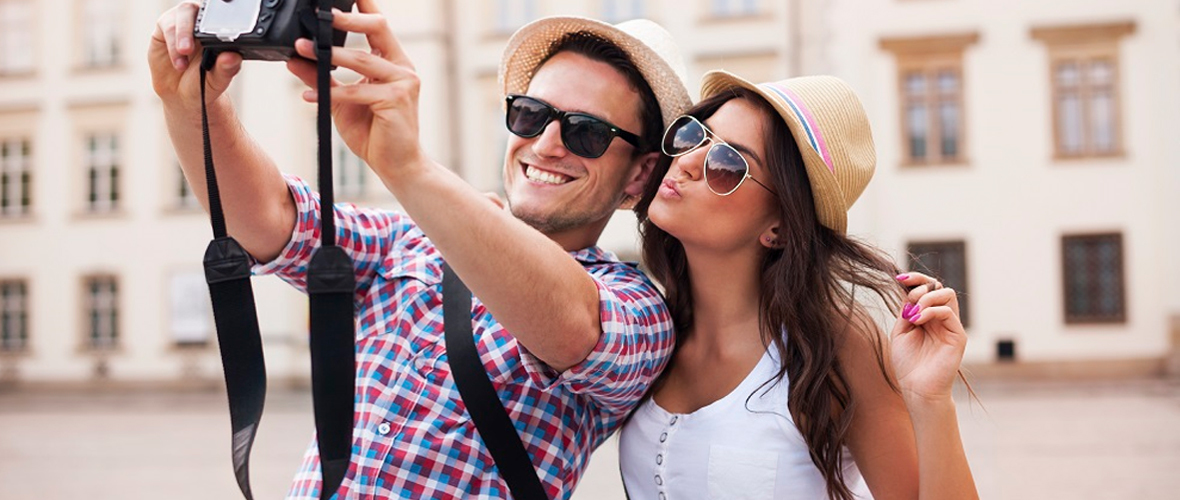 Travel is an important element to modern life – it helps us relax, unwind, helps expand our minds and helps us get away from the stress of everyday life and work. For many of, travelling is a compulsive desire to experience new cultures and enjoy fresh surroundings. And for thousands of years, humans have been travelling the world for trade, exploration and emigration. Our desire to explore exotic lands and meet different people has led to every inch of the earth's surface being mapped. And it has even taken us to the frontiers of space. These days you don't need to be a pioneer to appreciate the beauty of travel, whether you fancy a staycation or a far flung escape, a few nights or a couple of months; our desire to travel is buried deep within our DNA.
Save Money On Cheap Winter Holidays
When you want to escape the British weather without it costing too much, some canny holiday shopping is in order. And the good news is, there are many ways you can save money on cheap winter holidays. Here's our top five:
The cheapest holidays are in early season
You can get incredible discounts on holidays when you book out of season. From mid-October to mid-December is the best time for winter holidays and from March until June for earlier in the year. Booking a holiday just after new year can yield excellent deals too. With clement weather in southern Europe and further afield, you can find cheap holidays in the sun any time of year. Furthermore, going on holiday out of season also means tour operators offer cheaper trips when you get to your destination.
Go All-Inclusive
Food and drink are one of the heaviest expenses at home and abroad, so if you want to save money on your next holiday, go all-inclusive. The upfront costs may feel like you are paying more at the time, but you feel the benefit when you return home. If you work out an average cost of at least £20 a day per person for food, plus the cost of the hotel, and you will probably find the all-inclusive holidays are a lot cheaper than standard holiday bookings. Especially if you plan on drinking alcohol whilst you're away. The drink bumps up the average daily cost dramatically.
Self-catering or B&B
If you really want to budget on your next holiday, self-catering or B&B are your best options to cut down on food expenses. You will always find a supermarket or corner shop where you can stock up on food and drink. If you embrace packed lunches whilst out and about and cook your own meals in the evening, you will easily save money you can spend on tours and other activities. Cheap beer and wine also save you throwing cash away in bars every night.
Leave it until the very last minute before booking
Cheap holiday bookings are time-sensitive and because hotels and travel agents don't want to risk losing out altogether, they are prepared to practically give away cheap holidays. If you're packed and ready to go immediately, and you don't really mind where you go, you can make an absolute killing on cheap holidays by leaving it until the very last minute.
Haggle with confidence
The travel industry is highly competitive and because hotels and agencies are desperate to fill spaces, confident negotiators will be rewarded with deals. Don't be afraid to play companies off against each other. When negotiating with a travel agent tell them the price you have been quoted with another firm and ask them if they can get you a better holiday deal. The same rule applies to hotels. Of course, the best way to save money on cheap holidays all year round is to check out the amazing offers at MyVoucherCodes. We have teamed up with multiple travel agents and can offer you discounted rates on your next holiday.
Example Vouchers
To give you an idea of the kinds of offers promoted, here are a few past deals featured within the Travel category:


Exclusive £30 Off Summer Holidays Bookings at EasyJet Holidays
Save up to 20% with the fantastic flights offers at Monarch Flights
Save up to 40% In the Summer Sale Plus DOUBLE Nectar Points at Expedia
Up to 50% Off in the 72 h Sale at Hotels.com
Up to 30% off Summer Holidays at Park Resorts
Up to 40% Off Last Second Holidays at Lastminute.com
€150 Off Your Booking at Iberostar
Up To £463 Off Flight Plus Hotel Bookings at eBookers
Save £10 on A Car And £2 On A Foot Passenger Booking
Up To 30% Off Summer Stay at Holiday inn

Don't miss out on the latest savings from the hottest travel agencies, booking websites, flight operators, hotel chains and many more, you'll find them at the top of this page.
How to Redeem a Voucher Code
If you're thinking of booking a holiday, flight or hotel, don't forget to use one of our voucher codes to realise fantastic discounts on a huge selection of exhilarating holidays, packages, travel and extras. The easiest way to find our top deals is by searching our travel category. The good news is you're in the right place! Here you'll find the very best handpicked offers so you can enjoy that well deserved break, for less! Go on treat yourself…
So just take a look around and when you spot something you fancy, click on the offer. With deals and sales, there's no need to enter a code, so clicking will lead you to the merchant website where the offer will be displayed or reduced at the checkout page. Otherwise, you'll be taken to an extra page displaying the code. Copy it using CTRL and V then click on the green button. Now you'll need to book your trip and proceed to the payment page. At some stage, you should notice a promo codes box. When you get to it, all that remains to do is paste the code, click apply and continue with the transaction. That's it! Now would be a good time to figure out how you're going to spend the extra money…an ice-cream would be nice!
You May Also Like
Once you've sorted out the hotel, the flights and all the rest, what's left to do besides pack your bags and water the plants? Yes, we think you might have forgotten something – the travel insurance! For many, this can be an afterthought but finding the most appropriate cover for your travels is of the utmost importance. And so is getting the best possible deal – so don't forget to check this category.
Don't wait until the airport Bureau de Change to buy your travel currency. Often this approach works out to be incredibly expensive, compared with sorting out your holiday money in advance. Check out our Money & Foreign Exchange category now to find the best exchange rates and save yourself some money.
Another thing you might need to help your holiday run smoothly is car hire. It's better to book in advance to ensure you enjoy the best prices. Check out the Car & Van Hire category to search our fantastic holiday car hire deals.
FAQs
What is Trip Advisor and how can I benefit?
Trip Advisor is a specialist social network and booking platform dedicated to travel. Users leave reviews based on their experiences – so you can read what other travellers thought of a particular hotel, destination or attractions. You'll even find a wide range of tried and tested bars & restaurants. Some customers use Trip Advisor to help them build a travel itinerary. It makes sense to browse Trip Advisor to help give you an idea of the places you'd like to visit. And once you've done that, check out the many fantastic offers and discounts listed right here at MyVoucherCodes – so you can get the most from your holiday and get amazing discounts too.