EXCLUSIVE
View Terms & Conditions

View Terms & Conditions

The £5 Amazon.co.uk digital gift card giveaway ("Promotion") is subject to the following terms and conditions. By entering the Promotion entrants will be deemed to have read and accepted these terms and conditions.
The Promotion is organised and operated by Future Publishing Limited trading as My Voucher Codes incorporated in England and Wales under company number 02008885, whose registered office is Quay House, The Ambury, Bath, BA1 1UA ("Promoter").
The Promotion is open to all UK residents aged 18 years or over except employees of the Promoter, their families, agents and anyone else connected with the administration of the Promotion.
The Promotion will run from 27 Jun 2023 23:00 until 31 Jan 2024 23:59 ("Promotion Period").
All entrants who during the Promotion Period: (i) subscribe to receive the Promoter's electronic marketing; and (ii) London Zoo confirms have spent £70 or more (excluding VAT, all gift card purchases and top-ups and delivery or collection charges) at London Zoo (the "Qualifying Purchase(s)") via the link provided on www.myvouchercodes.co.uk ("Promoter's Website") shall be eligible to receive a free £5 Amazon.co.uk ("Gift Card(s)").
You will not be entitled to a Gift Card if you click on any other links or visit any other websites before making your purchase at London Zoo or if you make use of any other offer or promotion in connection with your purchase which is provided by the Promoter or London Zoo (including any discounts, codes, savings, credit and/or points).
Only one (1) entry per entrant during the Promotion Period shall be accepted.
Gift Cards redeemed against London Zoo purchases will be available up to 90 working days after your confirmed date of travel.
Gift Cards may be downloaded via the "member section" of the Promoter's Website. Entrants should note that Gift Cards may expire after a certain date and their use may be subject to the retailer's own terms and conditions.
No entries from agents, third parties, organised groups or applications automatically generated by computers will be accepted. No incomplete or corrupted entries will be accepted. Any entries not made during the Promotion Period or otherwise in accordance with the entry instructions and these terms and conditions will be rejected.
The Promoter reserves the right to substitute, in its sole discretion, the Gift Card with an alternative award of equal or greater value.
The Promoter reserves the right to cancel the Gift Card in the event of: (i) the Qualifying Purchase being cancelled by {merchant name}; or (ii) the entrant cancelling, returning or part-exchanging the Qualifying Purchase.
The Promoter reserves the right to ask for satisfactory proof of identity, age and/or address as a condition of awarding the Gift Card.
The Promoter reserves the right to postpone, void, cancel, suspend, or amend the Promotion where it becomes necessary to do so. Any changes to the Promotion or these terms and conditions will be posted on the Promoter's Website at www.myvouchercodes.co.uk.
Personal data submitted by entrants in connection with the Promotion will be processed by the Promoter in accordance with the Promoter's privacy policy, which is available at www.myvouchercodes.co.uk/privacy.
To the maximum extent permitted by law, the Promoter, its agents and/or distributors will not in any circumstances be responsible or liable to compensate entrants or accept any liability for any loss, damage, personal injury or death occurring as a result of use of the Gift Card except where caused by the negligence of the Promoter, its agents, distributors and/or that of their employees. Your statutory rights are not affected.
The Promotion and these terms and conditions are governed by the laws of England and Wales and are subject to the exclusive jurisdiction of the English and Welsh courts.
View Terms & Conditions

View Terms & Conditions

Refer to merchant's site for further details.
Offers for London Zoo were last updated Tuesday 5 December 2023 14:22
Most Popular London Zoo Code & Discount
| Offer Description | Expires | Discount Type |
| --- | --- | --- |
| Get standard weekend tickets from £33 at London Zoo | | Deal |
| Exclusive Free £5 Amazon voucher when you spend £70 or more | | Reward |
| Enjoy special offers and rewards when you join the newsletter at London Zoo | | Deal |
| Pick up universal credit tickets starting from £3 at London Zoo | | Deal |
| Get 20% off membership when you pay annually via direct debit at London Zoo | | Deal |
Still searching for a saving?
Discover discount codes from similar retailers
London Zoo Ticketing FAQs
How much are London Zoo tickets?
There are various tickets available depending on when you visit and your time of arrival. Standard tickets cost £33.00, but there are off-peak tickets on offer for £30.50 and Saver tickets for £28.50.
How much is a London Zoo membership?
You are able to purchase either a Gold or Silver membership for £35.00 or £28.00 respectively. With a Gold membership, you'll be entitled to more benefits.
Other London Zoo FAQs
When does London Zoo open?
The Zoo is open all year round and usually only closes on Christmas day. Typically, it is open from 10 am - 5 pm, but in the winter months this changes to 10 am - 3 pm. Double-check before booking your trip to make sure you get the most out of your day.
What animals are at London Zoo?
London Zoo is home to a plethroa of marvellous species such as lions, tigers, gorillas, giraffes and many more. Be sure to check out the London Zoo website for a full list of all the animals, as well as a detailed zoo map!
Where is London Zoo?
London Zoo is in Regent's Park; located on the northern edge. The zoo itself sits on the boundary of The City of Westminster and the borough of Camden.
Is London Zoo in the Congestion Charge zone?
London Zoo sits just outside of the congestion charge zone, making driving to it much easier. Parking, however, is limited and using public transport instead comes highly recommended. The zoo is close to many London Underground and Overground stations on multiple lines, with the closest being the Northern Line. Busses also stop within a few minutes of the zoo.
About London Zoo
Steeped in history, London Zoo was established in 1826 and is by far the world's oldest scientific centre of conservation. Owned by the Zoological Society of London (ZSL), it is one of the most popular tourist attractions in the UK and educates, entertains and fascinates millions of visitors every year.
From tigers and camels to giraffes, monkeys and zebras, London Zoo is home to more than 600 species of animals. Aside from observing natural habitats, visitors can take part in a host of other exciting experiences too; including the Friendly Spider Programme and the Komodo Dragon Experience!
Payment Methods Visa, Mastercard, Amex, Diners Club, Discover Card and Apple Pay.
London Zoo (ZSL) Phone Number 0344 225 1826
What We Love About London Zoo
Newsletter Deals
Membership Perks
Kids' Activities
Seasonal Events
How To Use a London Zoo Discount Code
Follow these simple steps to apply your London Zoo voucher code and unlock extra savings on a wild day out:
Browse the London Zoo website and choose the tickets that you.
When you are ready, proceed to checkout.
Choose a voucher and copy and paste into the 'enter promo code' box before checking out.
Get ready to enjoy an animal packed day for less
Memory-Making Memberships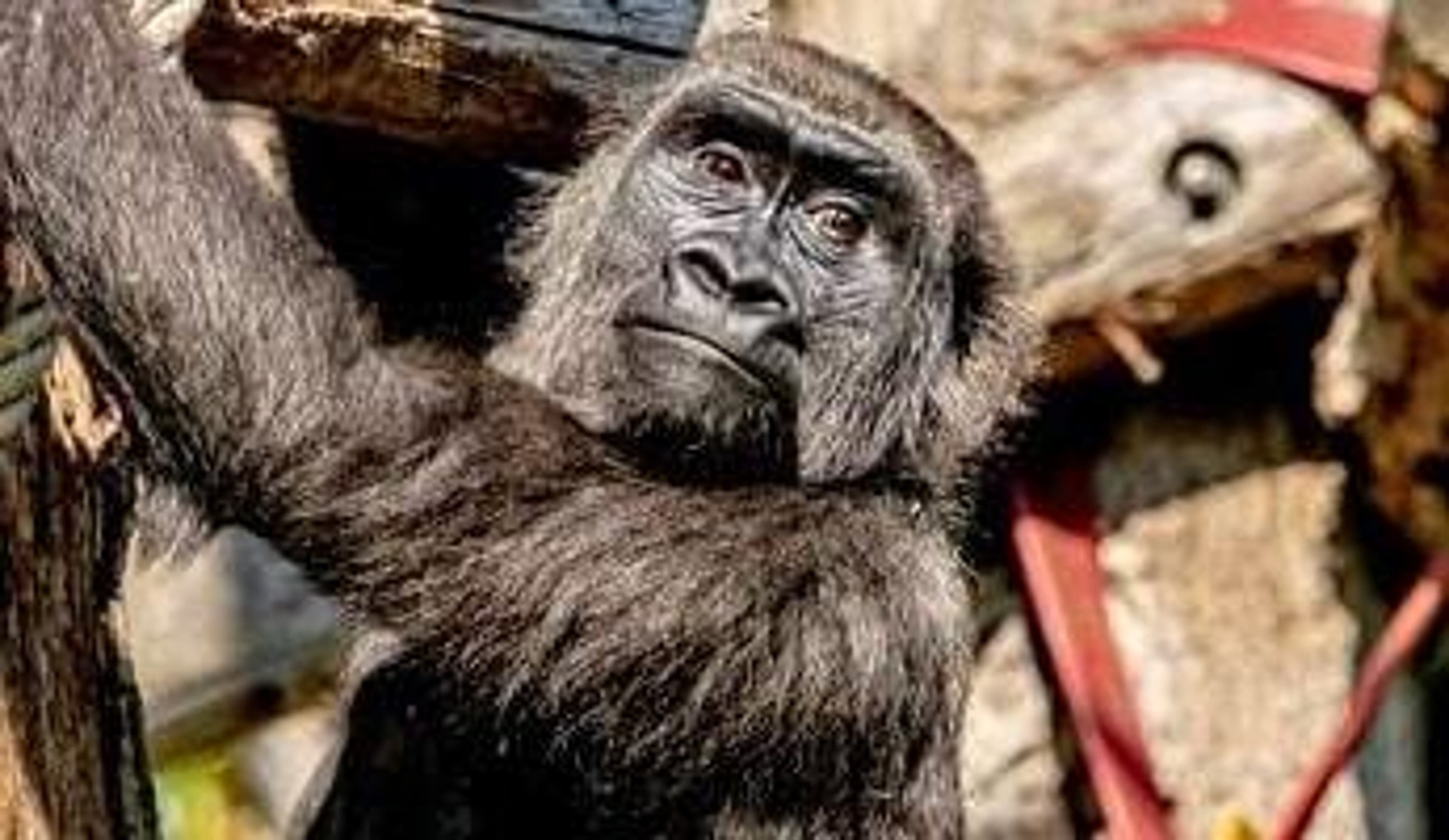 If you're an animal lover, then London Zoo is the place for you. If you enjoy it so much that you want to come back again and again, a membership might just come in handy. It'll give you a whole year's entry and you can go as many times as you like!
There are two types of membership at London Zoo; Silver and Gold. Silver membership lets you enjoy a whole year of day-outs at both ZSL London and Whipsnade Zoo. With adult Silver memberships available from £80.50, child memberships from £70.00 and concession memberships from £72.45, they can offer a huge saving over the course of the year. Particularly when you think that an adult ticket can cost as much as £35.50 per visit. Under 3's can enjoy free memberships too!
Gold Memberships offer a year's entry but with a whole host of other benefits added on top. With a Gold membership, you can also enjoy 10% off the online shop, Zoo shops and restaurants, 10% off on all animal experiences, 50% off car entry at ZSL Whipsnade Zoo, free off-peak parking at ZSL London Zoo and 50p off the Great Whipsnade Railway. Adult Gold memberships are available from £105.50 for adults and £94.95 for concessions.
If you've visited the Zoo and wished you'd got a membership rather than a single ticket, you can upgrade your Zoo ticket to a membership option within 14 days. All you need to do is decide whether you want to become a Gold or Silver member, decide if you want to pay by annual Direct Debit or a one-off payment and then locate the translation number on your Zoo tickets. If you choose to pay by annual Direct Debit, you can take advantage of a 20% discount.
So check out the latest and greatest London Zoo discount codes and deals and save on your next animal adventure.
How do we source discount codes?
At MyVoucherCodes, we're lucky to have a team of hard-working individuals who are dedicated to finding you the best possible discount codes, deals and offers that are currently available. We also work closely with retailers to secure exclusive promotions; providing you with unique savings that you won't find anywhere else.
We keep in touch with retailers and brands
Based in London, our Commercial team is a key part of everything we do. They know the industry, and they work tirelessly to build relationships with big-name retailers in order to secure exclusive offers and rewards that are then passed on to our customers. They keep their ear to the ground for any upcoming offers and sale events too, meaning we're always ahead of the game when it comes to updating our website.
Our team scours the web for discounts
They work in tandem with our Deal Experts, who can be found at our Cardiff office. These deal-finding wizards scour the web for all of the best discounts and promotions around, before loading them onto our website for customers to enjoy. They also work closely with affiliate networks that keep us informed of the latest offers for the retailers they represent. Our dedicated retailer pages are updated at least twice a week, meaning you can be confident that the voucher codes you're seeing are up-to-date and valid.
We share our money-saving knowledge
On our retailer pages, you'll notice in-depth information about the brand and researched hints and tips on how to save money when shopping online. This is where our Category Editors come in - they know a thing or two when it comes to savvy shopping. From technology, health & beauty and fashion to food & drink, home & garden and travel, they keep all pages up to date with content that is designed to make your shopping experience that little bit easier and to help you save money in the process. For more information on the MyVoucherCodes team and the company as a whole, be sure to check out our About Us page.
What if my discount code doesn't work?
As a collaborative team, we do our best to ensure that incorrect or outdated discount codes and offers aren't listed on any of our retailer pages. To do this, we test the codes ourselves to make sure that they work and aim to give as much guidance as possible with regard to how they are supposed to be used.
However, sometimes details change or codes expire without us knowing. If you find this to be the case, you can get in touch by emailing info@myvouchercodes.co.uk or by visiting our contact page.
How we make money
Using our discount codes is totally free, although we understand that this may seem too good to be true. Like all businesses, we need to make money, and we do this via commission-based relationships with brands and retailers - we earn a small percentage from the retailer every time someone uses a code on our website or clicks through to a sale.
We also make money by offering the brands we work with the chance to buy some extra space on our website, in turn giving more exposure to their biggest and best discounts. And that's it! By using this model, we're able to do what we do without charging our customers a penny.