View Terms & Conditions

View Terms & Conditions

Exclusions may apply, check retailer website for more information
Offers for Waterstones were last updated Wednesday 29 November 2023 13:35
Waterstones Codes That You've Missed
View Terms & Conditions

View Terms & Conditions

This promotion is: (i) only valid on the retailer's website; (ii) subject to availability; (iii) must be used before the expiration date; (iv) cannot be used in conjunction with other offers, promotions or discounts unless stated otherwise; (v) may not apply to taxes or any other fees; and (vi) not transferable or redeemable for cash or credit.

Further important things to note about this promotion:

The end date of this offer is 19 Nov 2023 23:59 Some products may be excluded. There may be exclusions based on location. The price and discount displayed were correct at the time of publication. The retailer can change, pause or end this promotion at any time without notice. By using this promotion, you acknowledge that you have read and understood the above terms and conditions.

For further details, please check the retailer's website.
Most Popular Waterstones Code & Discount
| Offer Description | Expires | Discount Type |
| --- | --- | --- |
| NHS workers enjoy 15% off sitewide at Waterstones | | Deal |
| Enjoy 15% off sitewide with student signup at Waterstones | | Deal |
| Enjoy free delivery with orders when you spend at least £25 at Waterstones | | Deal |
| Pick up a gift card from as little as £5 at Waterstones | | Deal |
| Get up to 20% off selected paperbacks in the sale at Waterstones | | Sale |
Still searching for a saving?
Discover discount codes from similar retailers
Delivery FAQs
What delivery options are available at Waterstones?
When placing an order at Waterstones you'll have the option of receiving it via 3-5 day 2nd Class delivery, 2-3 working day 1st Class delivery and delivery via UK Courier which is currently unavailable.
How much does delivery cost?
2nd Class delivery is available for £2.99, 1st Class delivery is available for £3.99 and delivery via a courier costs £7.95.
Do Waterstones offer free delivery?
Yes, Waterstones offer free 2nd Class delivery when customers spend over £25 on their orders.
Can I collect my order from a Waterstones store?
Yes, you can. Subject to stock availability your order can be ready at your chosen Waterstones store within 2 hours.
Returns FAQs
Do Waterstones accept returns?
Yes, they do. Waterstones accept returns on items for up to 60 days after purchase or when you receive the item. Returns must be in perfect condition and in their original packaging.
Do Waterstones offer exchanges?
Yes, as well as offering returns for up to 60 days, Waterstones also offer exchanges within the same period.
How can I return an order?
You can return orders either in the post or by taking them to your local Waterstones store, whichever is most convenient for you.
Are there any items that can't be returned?
Waterstones don't accept returns or exchanges of any perishable items such as food products or goods that have an expiry date unless they are damaged, incorrectly supplied or not as described. Refunds for electrical items and face masks will only be given if the seal is unbroken or the product is faulty.
Discount FAQs
Do Waterstones offer discount codes?
Yes, you can get a Waterstones promo code. They offer discounts on full-priced and sale items. Keep an eye out at MyVoucherCodes to get the latest Waterstones deals and offers.
Is there a student discount available at Waterstones?
Waterstones offer a Waterstones plus student card, and you can get discounts through UNiDAYS. You can find out more by heading to the dedicated student discount page on the Waterstones website.
Other FAQs
How do I find my nearest Waterstones?
You can find your nearest branch by heading to the Waterstones store locator. From there you enter your town, city or postcode and find your local store and Waterstones opening times.
Do Waterstones have an app?
Yes, they do. It's available on the Apple store and the Android store, and you can buy new books or discover your next read on it. You can learn more about the app over on Waterstones' website.
About Waterstones
Waterstones have been a high street favourite in the UK for decades, since 1982. They bring the latest brilliant bestsellers and cracking kids' stories to the people of Britain with over 300 stores.
You can pack your bookshelf with the most riveting reads by checking out the bestsellers section, where you can find the most celebrated authors throughout a huge range of categories. There's even Waterstones stationery and gifts, so whether you're buying the perfect present for an avid reader or you want to try out some writing yourself, they've got you covered.
Bag yourself a bargain on the biggest and best books with a Waterstones discount code to get more from your money.
Payment Methods
Waterstones accept Visa, Mastercard, Delta, Switch, American Express and PayPal payments.
Phone
0808 118 8787
Monday to Friday 09:30 - 17:15
Contact
Get in touch with Waterstones
Address
Waterstones Book Hub
UTL
Fifth Avenue
Centrum One Hundred
Burton on Trent
DE14 2UZ
Useful Links
Bookshops
Waterstones App
Waterstones Plus
Delivery Information
Returns Information
How to use your Waterstones discount code
Start by using our website to find a Waterstones discount code that applies to the order you want to make. Unlock your code once found.
Open the Waterstones website and begin searching for the items you would like to buy.
Add all relevant items to your cart. Make sure that the discount code is applicable to each item you'd like to buy.
Once finished, proceed to the checkout to review your order. Copy & paste your Waterstones discount code into the 'Promo Code' box.
To finish, click 'Add' and enjoy your new discounted price.
Up the Ante with Waterstones Plus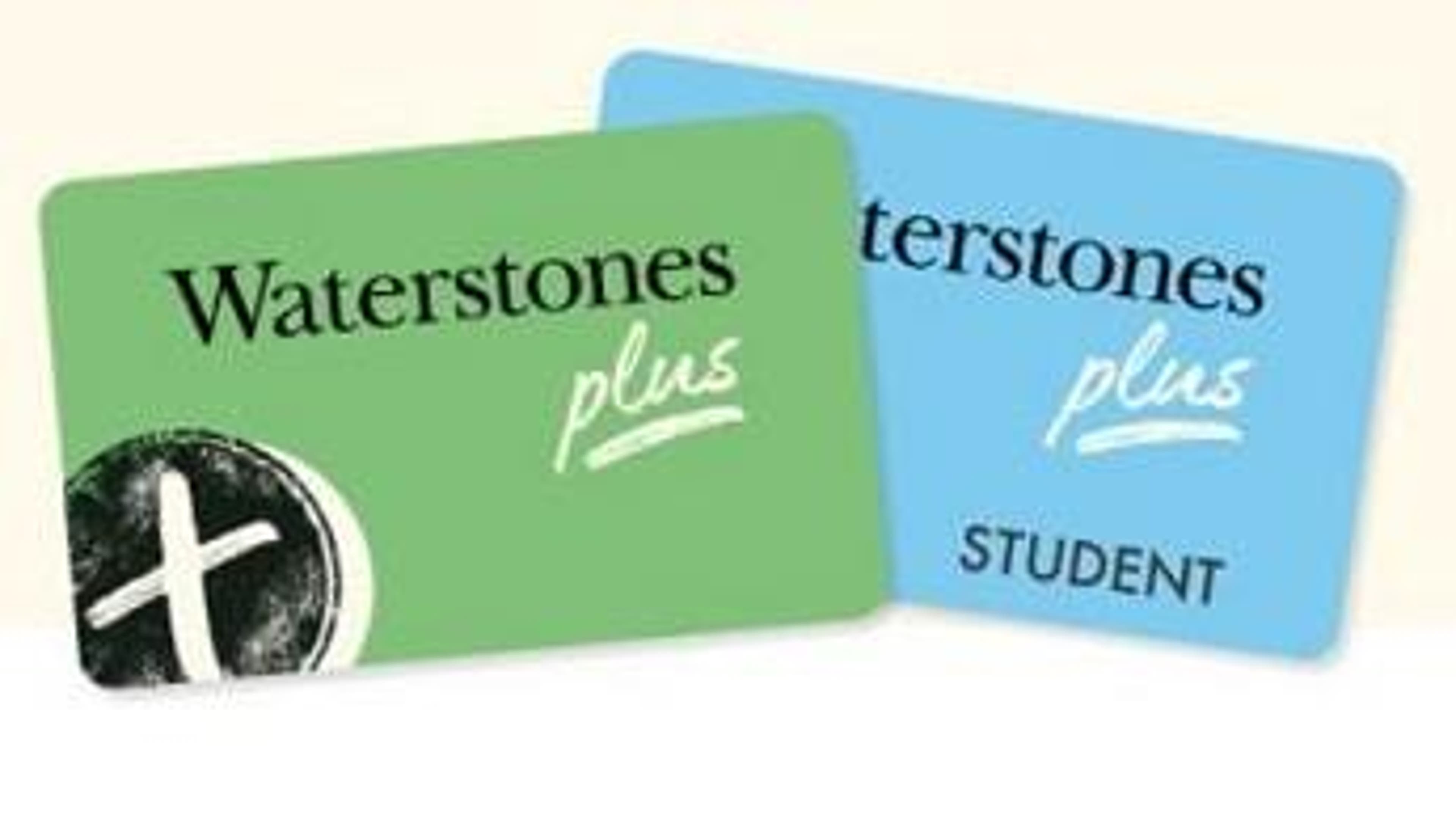 When it comes to buying brilliant books, we all want to get more bang for our buck. Luckily, Waterstones provides a service that lets you do exactly that. From collecting stamps, to incredible discounts, it's well worth checking out Waterstones Plus.
For every tenner you spend on books, stationery, board games and gadgets, you'll get yourself a stamp. And that goes for online and in-store purchases. Then, once you've collected 10 stamps, you'll get £10 back, which is yours to spend in-store, however you like.
Another fabulous benefit is the exclusive discounts you'll get. Simply pop in your email address and you'll get a ton of delightful deals sent straight to your inbox. It could not be any easier.
Not only will you get a discount, but if you're a student, you'll get a special card that gives you an additional 5% off orders, in shops, online or even in Waterstones cafes. It's the perfect way to save as you kick off the new semester.
So, whether you're a Waterstones regular and you want to get more for your money, or you're just a student after a quick saving, get yourself signed up to Waterstones Plus today.
Get Those Stationery Essentials Sorted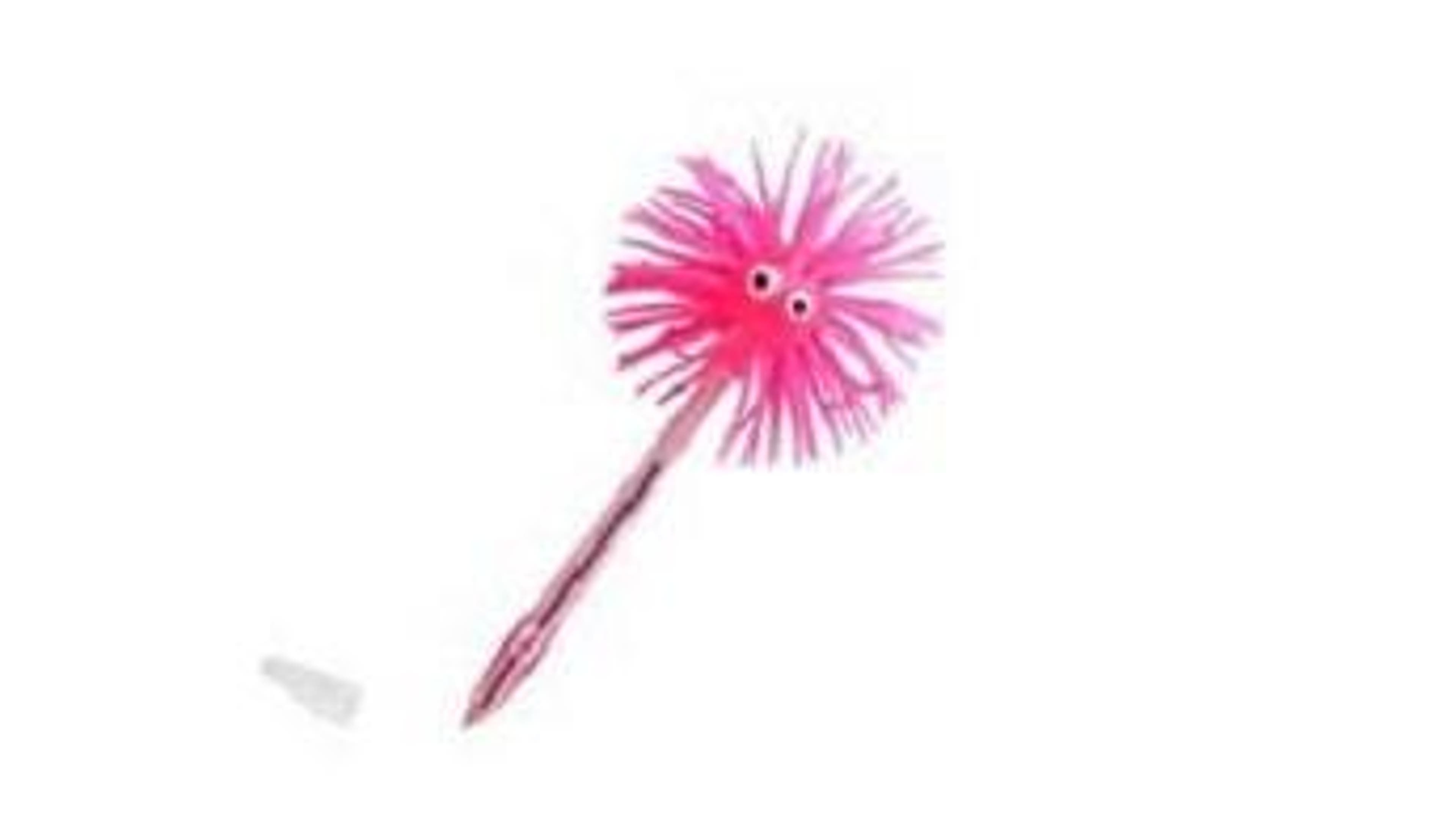 When it comes to getting organised, there's a few essentials you should probably have stocked in your stationery drawer. And with the new semester of university, and the new school term underway, it should be on the front of a lot of minds. Luckily, Waterstones have you covered, with a ton of cracking planning must-haves on offer, you can get your 2021 sorted.
With a Waterstones diary, you can make sure you're remembering those special dates. Whether you've got a Zoom call with friends to jump onto, or you've got car tax to pay, a Waterstones diary is a must for those looking to get a little structure in their lives.
Another great way to keep on top of those tricky dates is to bag yourself a Waterstones calendar in 2021. Pop in those birthdays, anniversaries and appointments, and you're good to go. Not to mention in the calendars range you can find some eye-catching designs, so it'll add a touch of colour to your home. You can even check out the Waterstones gifts section to treat your loved ones on those special days.
They've got board games for those rainy days, cards if you want to keep your distance, and there's even face masks, so you can get a beautifully designed face covering that's an essential in 2021.
They've got a fabulous range of pencil case must-haves, so whether you're an aspiring writer, or just fancy doodling in your notebook, they've got you covered. And with designs from your favourite franchises, there's something for everyone.
So, grab yourself a Waterstones promo code and get saving on essential stationery in 2021. And don't forget to pick up a Waterstones loyalty card to grab some extra perks with your purchase.
Brilliant Books for Every Taste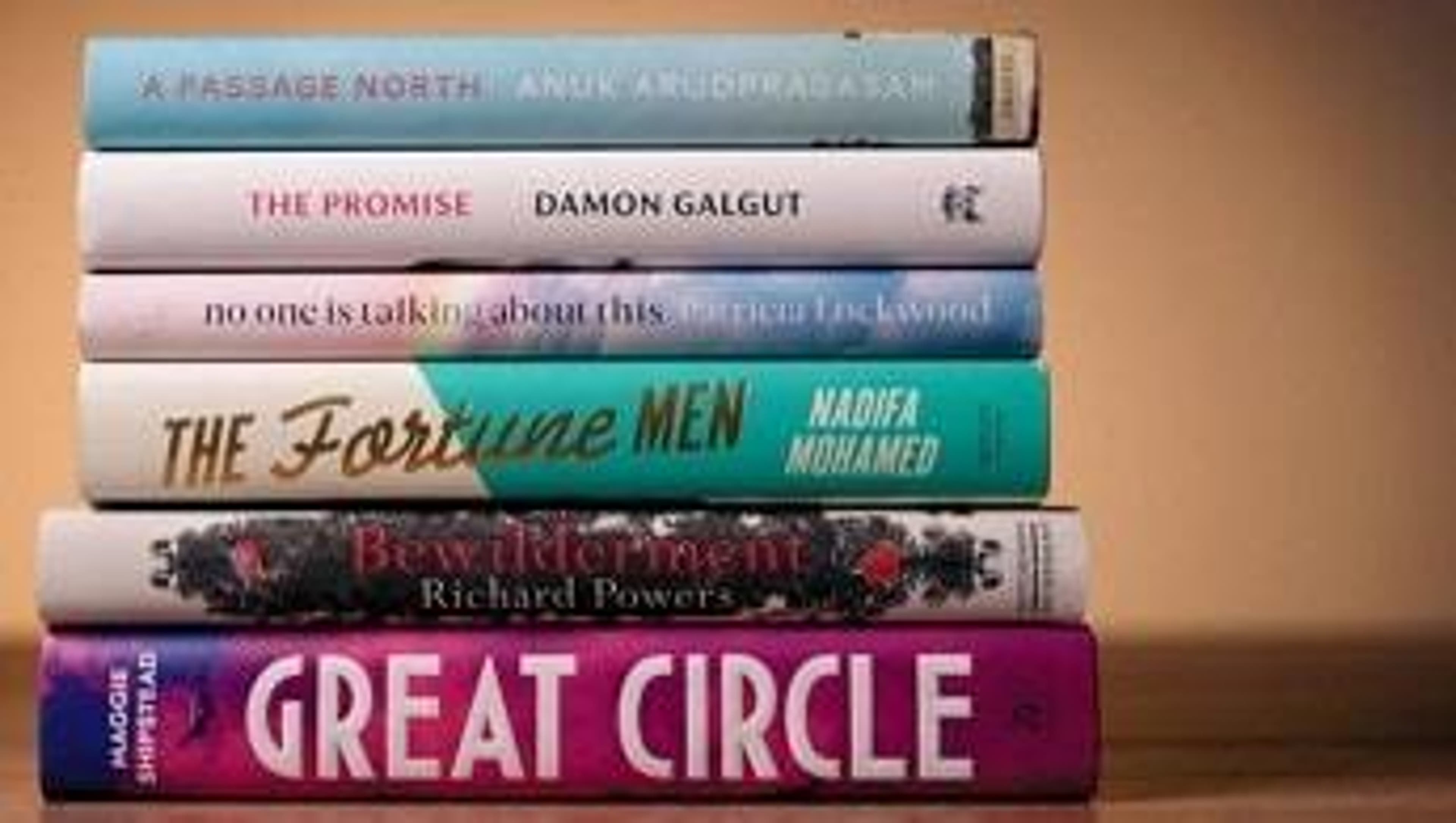 Books are a fabulous way to spend time. Whether you want something educational for the kids, or you fancy treating yourself to a bestseller, Waterstones has it all. So, whether it's fiction or nonfiction, check out the selection of Waterstones books.
For a little inspiration on what to read next, check out the Waterstones bestsellers section. It's packed with the latest riveting reads from your favourite authors. From autobiographies, to the Guinness world records book, they've got it all.
In the fiction section, you can find a ton of terrific tales that are ripe for adding to the reading list. And with the Waterstones book of the month, you can find a new favourite for your bookshelf. From crime and thrillers, to science fiction and poetry, there's a ton of choice to get stuck into.
In the non-fiction section you can find a whole host of educational books. From history books and sport biographies, to cookbooks, travel writing and health inspiration. Whether you want to make a few lifestyle changes, or you just want to read up on a bygone era, they've got it all.
And then you have the children's books. It's a section packed with cracking content for the kids to consume. And there's something for all ages! With colourful designs, wonderous stories and lessons to be learned, it's well worth having a look for a book for the little ones.
So, grab a Waterstones voucher code and get saving this season. There's even a student discount for those looking to get a few quid off essential books this semester.
How do we source discount codes?
At MyVoucherCodes, we're lucky to have a team of hard-working individuals who are dedicated to finding you the best possible discount codes, deals and offers that are currently available. We also work closely with retailers to secure exclusive promotions; providing you with unique savings that you won't find anywhere else.
We keep in touch with retailers and brands
Based in London, our Commercial team is a key part of everything we do. They know the industry, and they work tirelessly to build relationships with big-name retailers in order to secure exclusive offers and rewards that are then passed on to our customers. They keep their ear to the ground for any upcoming offers and sale events too, meaning we're always ahead of the game when it comes to updating our website.
Our team scours the web for discounts
They work in tandem with our Deal Experts, who can be found at our Cardiff office. These deal-finding wizards scour the web for all of the best discounts and promotions around, before loading them onto our website for customers to enjoy. They also work closely with affiliate networks that keep us informed of the latest offers for the retailers they represent. Our dedicated retailer pages are updated at least twice a week, meaning you can be confident that the voucher codes you're seeing are up-to-date and valid.
We share our money-saving knowledge
On our retailer pages, you'll notice in-depth information about the brand and researched hints and tips on how to save money when shopping online. This is where our Category Editors come in - they know a thing or two when it comes to savvy shopping. From technology, health & beauty and fashion to food & drink, home & garden and travel, they keep all pages up to date with content that is designed to make your shopping experience that little bit easier and to help you save money in the process. For more information on the MyVoucherCodes team and the company as a whole, be sure to check out our About Us page.
What if my discount code doesn't work?
As a collaborative team, we do our best to ensure that incorrect or outdated discount codes and offers aren't listed on any of our retailer pages. To do this, we test the codes ourselves to make sure that they work and aim to give as much guidance as possible with regard to how they are supposed to be used.
However, sometimes details change or codes expire without us knowing. If you find this to be the case, you can get in touch by emailing info@myvouchercodes.co.uk or by visiting our contact page.
How we make money
Using our discount codes is totally free, although we understand that this may seem too good to be true. Like all businesses, we need to make money, and we do this via commission-based relationships with brands and retailers - we earn a small percentage from the retailer every time someone uses a code on our website or clicks through to a sale.
We also make money by offering the brands we work with the chance to buy some extra space on our website, in turn giving more exposure to their biggest and best discounts. And that's it! By using this model, we're able to do what we do without charging our customers a penny.