More Information about Lingerie & Swimwear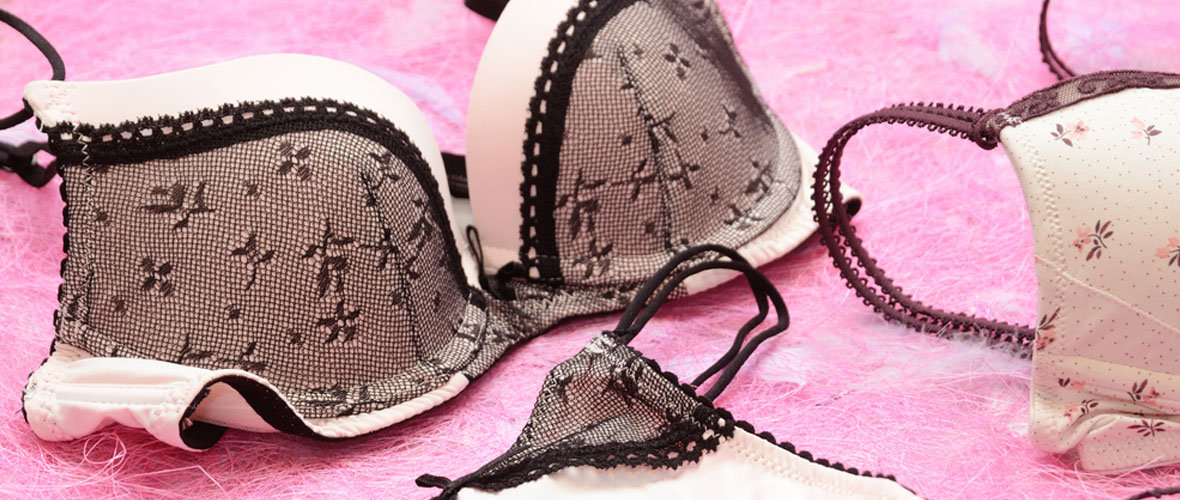 In the late 1800's revolutionary new designs began to free women from the restrictive corset favoured by the Georgians of the previous century. These contemporary designs began to focus on underwear as an aesthetically pleasing article of clothing in their own right, rather than just being a means of controlling the shape of women's bodies. In the twentieth century, during both world wars, women found themselves working many jobs traditionally filled by men, so needed much more comfortable underwear. This coincided with technological advances, making underwear more breathable, smaller and much more practical. But in the 1960's, sensual, sultry and feminine lingerie enjoyed resurgence. Now the lingerie is a huge business catering for a wide range of needs and uses.
Example Vouchers
Here a few fantastic examples of the types of fantastic footwear deals we've promoted in the past:
Exclusive 15% Off Orders Over £50 at Cloggs
Up to 50% Off in the Sale Plus Free Delivery at Hotters Shoes
Free Delivery on Orders Over £5 at Schuh
Final Reductions Up to 60% Off Men's, Women's & Kids' with Free
Delivery & Returns at Clarks
20% Off Men's Clothing And Footwear Orders at Jacamo
Up To 50% Off Sale Items at Office
15% Off Everything at All Sole
Up To 70% Off Dune Footwear at House of Fraser
25% Off Everything at Brantano
Up To 13% Off Footwear at Jelly Egg

Don't forget, you'll find a handpicked selection of the most current offers, discounts and promo codes listed at the top of this page.
How to Redeem a Voucher Code
We know you're a busy person, we know you don't want to spend ages trawling for websites to find the best deals. And we know you could do without lengthy, complicated processes, making ordering online time consuming and difficult. That's why our voucher codes are super simple to use and take no time at all. They won't cost you a penny either! So what are you waiting for? We've collected the best offers around and listed them right here - so take a look around. Once you've found an amazing offer you'd like to take advantage of, just follow these simple steps:
Click the 'Get Voucher Code' button to open the code. On the next page your code will appear -highlight and copy it then click the green button to take you to the retailer website. When you arrive start shopping, ensuring you add the products you wish to purchase to your basket. When you've finished, look out for the promotional codes box, paste in and apply your code then complete your transaction. That's all you need to enjoy fantastic savings on your order.
You May Also Like
Sports, Fitness & Outdoors
If you came to this category in search of great deals on swimwear or sports underwear, you'll also find a fantastic range of relevant money saving deals and discounts in our Sports, Fitness and Outdoors category.
Adult
If you're looking for sexy underwear, why not check out our Adult category? Have a look now; you'll see we've picked out an incredible range of and saucy products to help you add a bit more spice to your life, all with incredible discounts, of course!
Gifts & Occasions
Lingerie can make an excellent gift for that special someone, but why not make an even bigger gesture with the addition of some fabulous gifts from our Gifts & Occasions category?
FAQs
How should I care for my bras?
It is important to look after your bras, especially as the most comfortable models tend to be rather expensive. But with hand washing and a little care, you can dramatically increase the life of your bras. Here's how to do it:

1. Hand wash
Hand wash your bars every 2 or 3 weeks using a detergent specifically for delicates - any alcohol free detergent will be fine. Handwashing your bras isn't as time consuming or difficult as you might think; all you need to do is fill your sink with lukewarm water, add your detergent and bras and soak them for up to 1 hour. If you need to, gently rub the fabric together to remove any dirt. Then, when you have finished, lay the bra on a towel and place another on top and press together to remove any excess water.

2. Hang drying
Do not, whatever you do, tumble dry your bras - this could bend any underwriting, damage moulded cups and the heat can wear out the elastic in the straps. Always hang dry your bras.