New Look Hints & Tips
Updating your wardrobe doesn't have to cost a bomb, and with our New Look money-saving tips, you'll be able to get some serious savings on style:
The New Look offers section is well worth a look, with weekly offers on fashion, including multi-buys, discounts and more, you can save big.
Be in-the-know by signing up for the New Look newsletter, not only will you get the latest deals and offers straight to your inbox, but you'll get a 25% welcome discount.
Verify your student status through your UNiDAYS account, and you'll get yourself a New Look discount code for 15% off your order.
FAQs
What delivery options are available at New Look?
Next day and nominated delivery are available for free on orders over £100. Standard delivery arrives in 2-4 working days. This varies based on location, and it's free on orders over £65. All delivery options are free with delivery pass.
Is there a New Look student discount?
Yes. By verifying your student status with UNiDAYS on
the student discount page
, you can get a 10% discount on your orders.
What payment options are on offer?
New Look accept payment by all major credit and debit cards, PayPal, New Look gift cards and the New Look Store card. The store card allows customers to buy now and pay later.
Can I get a New Look Discount Code?
Yes. MyVoucherCodes will list a New Look promo code if they're available. When they're on offer they can be site wide discounts, free delivery offers or available on certain categories like coats, lingerie or New Look shoes.
What else does New Look offer? 
Complete your outfit in style with New Look's wonderful range of accessories. With belts, sunglasses, socks, tights, hats, scarves and bags to browse, you'll get lost for hours in a dreamy world of accessories and finishing touches!  
Don't forget its footwear too – New Look's shoe heaven is a sight to behold, so be sure you don't miss out.  
New Look has also branched out to include a stunning homeware section. Upgrade your bedding, accessorise your coffee table and organise your office in the space of a few clicks, sweeping through an endless supply of Instagrammable home goods. 
Buyers Guide - Dress for Summer
There are few pleasures in life like ditching the jeans and joggers and feeling the rays of sun hit your legs. And New Look Summer dresses will have you doing it in style throughout summer, all two weeks of it.

The New Look Summer Edit pulls together this season's must have looks to fit your style and occasion. On laid back days when the weather's scorching, there are gorgeous floral dresses that match with chilled out plans perfectly. The variety of colours, prints and lengths means you will always find something to wear and look stunning, even when your keeping things chill.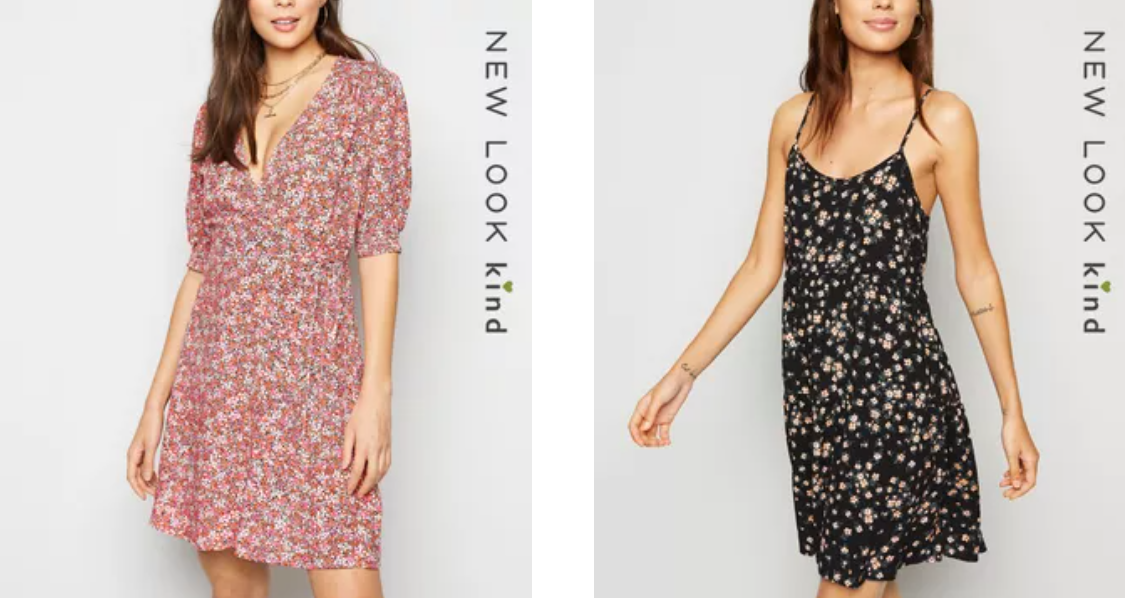 If you've got a picnic date or back garden BBQ with friends that will pour on into the night, there are loads of dresses that take things a notch above casual without being overdressed. The Off White Crochet Halterneck Beach Dress is perfect for long summer nights with the best people. Both the off white and the black version will work and leave you feeling amazing without going overboard.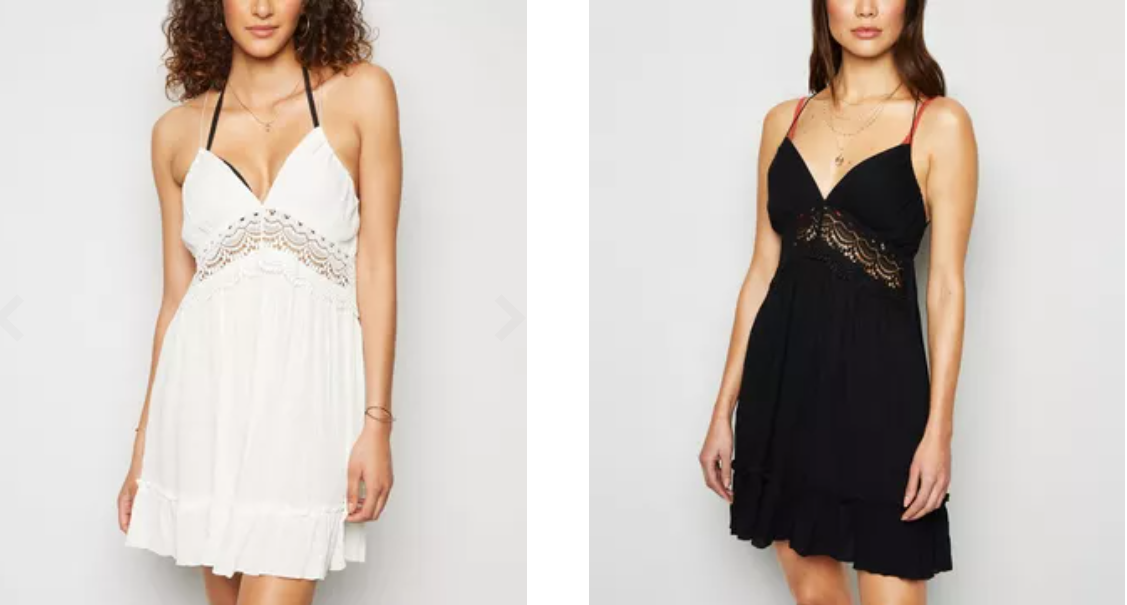 Going out out might be off the cards for a while, but with pubs and restaurants starting to re-open across Britain, nights out are back. And if you've missed getting dressed up over the last 4 months, New Look dresses have what you've been craving. The Black Abstract Spot Dip Peplum Hem Midi dress is made for romantic meals out and late-night drinks.

New Look have outdone themselves with this year's gorgeous collection of summer dresses and you'll find something to match every occasion.
Buyers Guide - Masks at the Ready
New Look might be famous for supplying Britain's highstreet with the latest fashion trends, but they also carry a massive range of beauty products to keep you skin feeling its best all year round.
If you fancy an at home pamper session, there's a superb selection of tested masks and coverings to refresh your pores. You can pick up peel offs and face covers, alongside all the beauty tools a good routine needs to get the best results.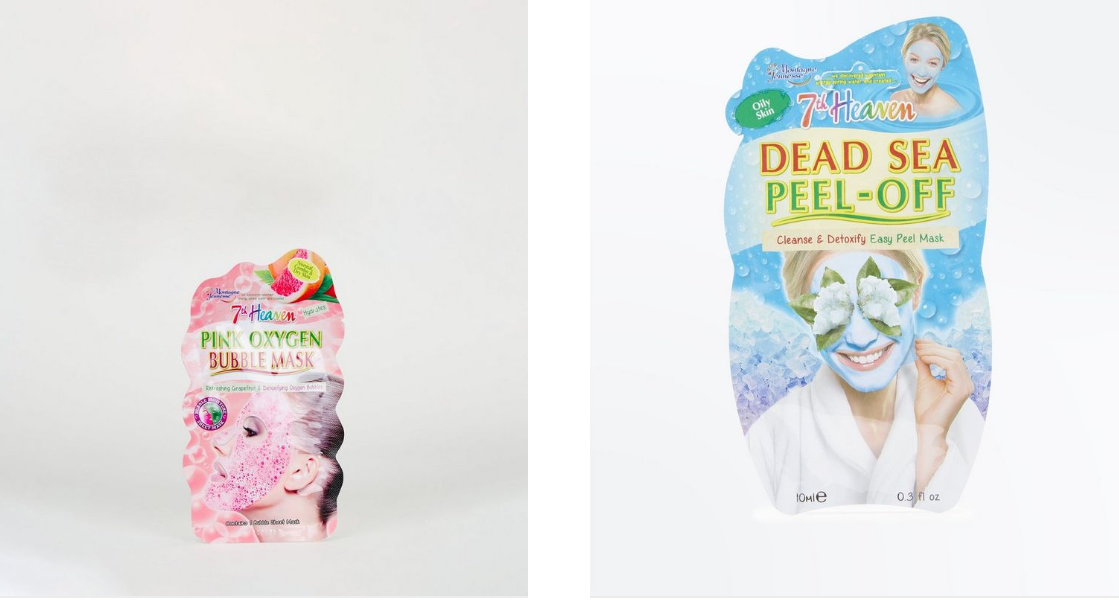 A 7th Heaven Face Mask will leave you skin with fresh sensations and a gorgeous glow. The Charcoal Detox Bubble mask is the most popular because it uses crushed charcoal and oxygen bubbles to lift impurities from the skin and rejuvenate your complexion.
The different varieties of 7th Heaven masks work on specific types of skin, so whether you're looking to treat oily or dry skin, cleansing or detoxing, the perfect mask is waiting with a simple solution for your skin that can be applied while you're watching TV.
The Pink Oxygen Bubble mask will soothe dry skin and Dead Sea Peel Off will cleanse any oily complexion. And if you skin is a little bit of both, the Rose Gold and the Passion Peel Off have been designed to treat combination skin.

These beauty pick me ups are a great way to unwind and they make it into the New Look gifts collection for a quick and easy option to treat yourself and a beauty conscious loved one.
Buyers Guide - Sand in Your Toes
With the sun starting to show it's shining face and lockdown restrictions starting to ease, it's looking like we might be able to salvage a summer yet. Which is great and all, but for the last four months we've lived in joggers and our favourite slippers. That's not just us, right?

Well, it's time to say good by to the fluffy footwear and step into something more suitable for days in the sun. The New Look shoes summer collection has all the essential style for beach lounging and long walks.

Sandals are a classic summer staple for a reason and New Look have dropped a gorgeous collection of timeless strappy footwear just in time for your post-lockdown jaunt. There are loads to choose from, but our pick is the Wide Fit Woven Strap Chunky sandals. This classic collection is subtly stylish, and the woven strap design gives them a fresh feel.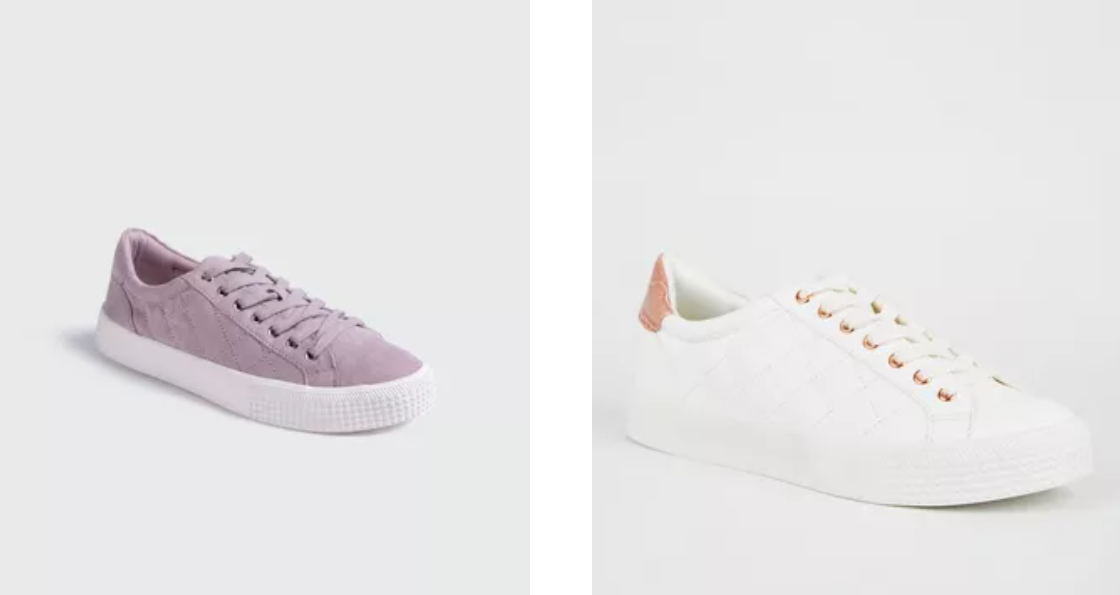 If your idea of summer outdoors is a little more active than roasting on a beach towel, you can pick up on trend flats that will keep things comfortable walking in the sun. The Quilted Lace Up Trainers are perfect for everyday summer wear. If you prefer a little height in your footwear, there is a fabulous collection of Platform Espadrilles trainers that will give you and your look a little boost.
Social distancing or not, a good pair of shoes can put a spring in your step and the New Look collection packs the style into summer.