Regatta Hints & Tips
Take to the great outdoors in style with Regatta and their range of quality essentials, and with these hints and tips you can bag a bargain:
Take advantage of the Regatta free delivery offer to save yourself a tidy sum on the extras, and all you need to qualify is place an order worth £45 or more.
Check out the Regatta outlet for some serious savings on outdoor essentials, from durable, comfortable clothing to camping gear.
Sign up for the newsletter, where you'll have the latest Regatta deals and offers, sent straight to your inbox, and all you need to do is pop in your email address.
FAQs
Is there a Regatta sale?
Yes, they have regular sales, and it's worth keeping an eye out at MyVoucherCodes for the latest deals, offers and information on the Regatta outlet.
Can I get a Regatta discount code?
Yes, you can get a Regatta voucher code. They offer them regularly for discounts on full-priced and sale items, so it's worth keeping an eye out at MyVoucherCodes to get your hands on a Regatta promo code.
Can I get free delivery at Regatta?
Yes, they offer free standard UK delivery on orders over £60, this typically takes 7-10 days. If you don't meet the threshold it costs £4.95 for delivery.
What is the Regatta Guarantee?
You'll get a 12-month guarantee on all Regatta products. Isotex products come with a 3-year guarantee, while footwear typically comes with a 2-year guarantee.
How to use your Regatta promo code?
Browse through the promo codes we have available, finding one that fits your order.
Click "Get Code" to unlock your voucher.
Open up the Regatta website in a second tab and search for the items you would like to buy.
Add each item to your "Cart" and proceed to checkout once finished.
Review your order, making sure you have everything you need. Copy and paste your Regatta voucher code into the "Promo Code" box.
Click "Apply" and "Checkout" to complete your order with a new discounted price.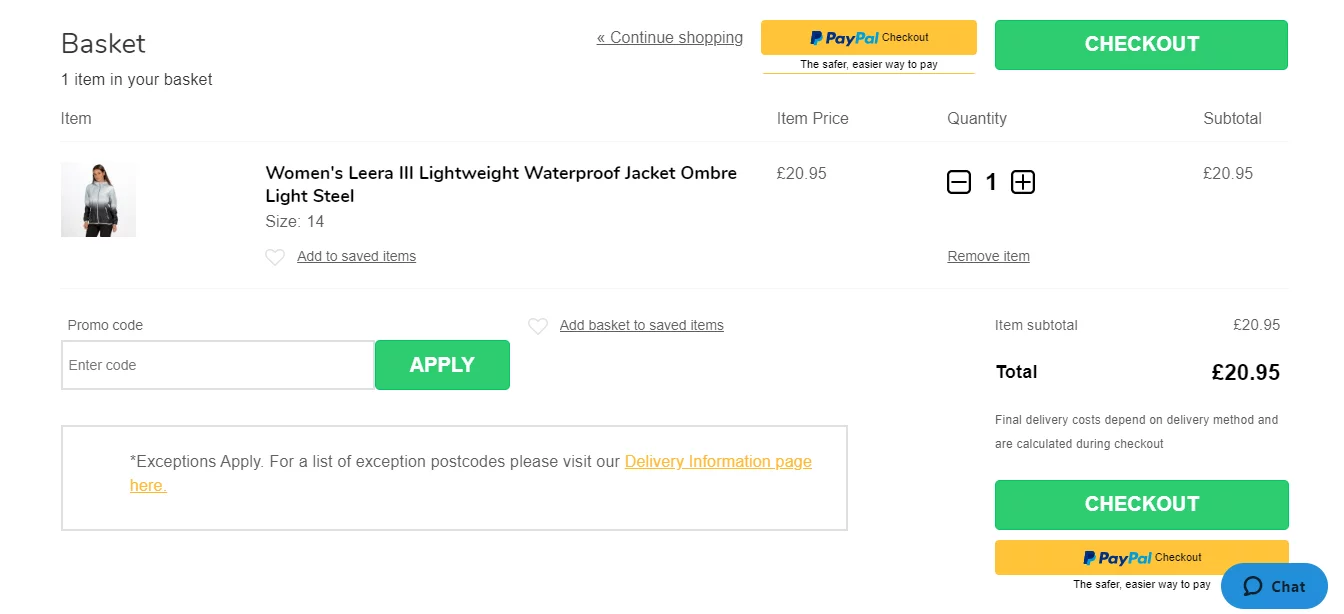 Bag a Bargain on Regatta Boots
We all like a hike from time to time. And whether you're going for a Duke of Edinburgh trek, you're walking the dog, or you're heading up Snowdon, Regatta have got your footwear covered for the journey.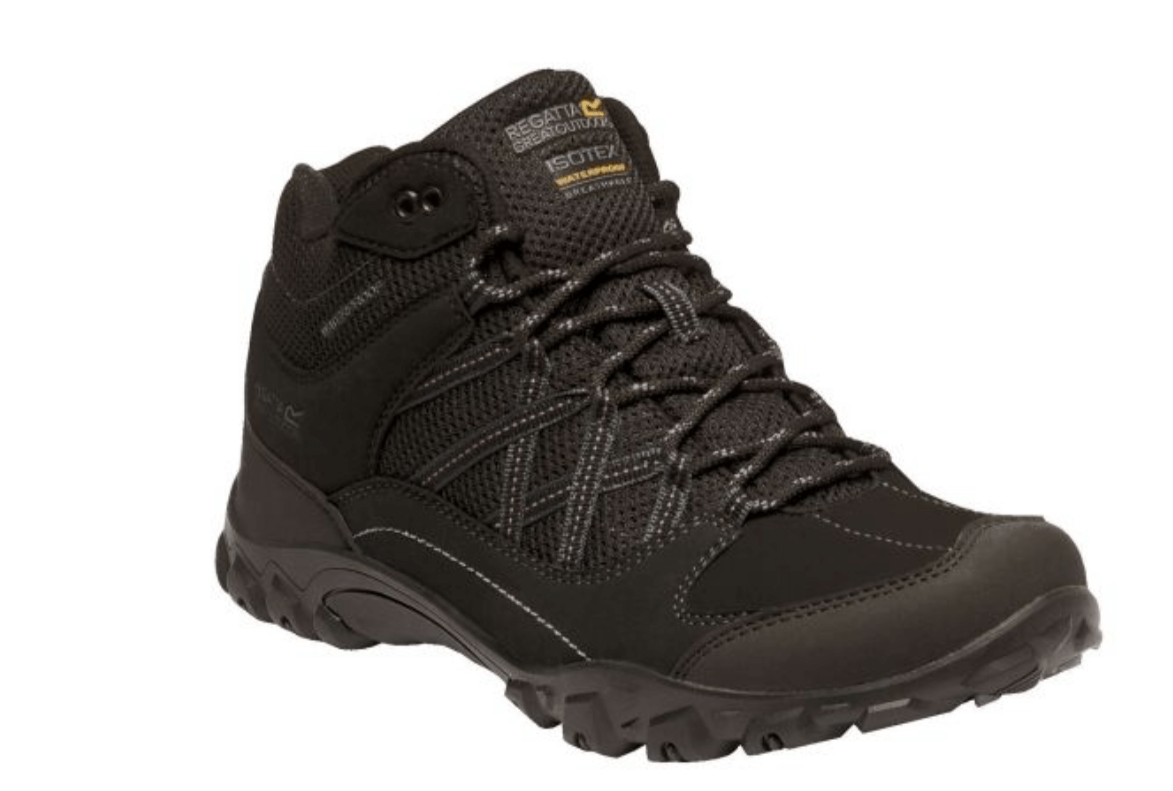 With Regatta boots, you can bet you're getting quality. There's a reason Regatta Edgepoint walking boots are so popular. Offering waterproofed style for your feet. They're breathable and built to last, and they're a bargain too, especially if you keep an eye on the Regatta sale.

The Regatta men's section is packed with top picks for your footwear. Offering comfort and style, you can keep your toes toasty, and absolutely smash that hike. Whether it's a quick stroll, or an elite journey, Regatta UK have you covered.

The Regatta outlet has a ton of choice for footwear. You'll have your pick of Regatta walking boots that'll make short work of the journey. And they won't fall apart on your feet, so you'll get quality, comfort, style and an absolute bargain to boot.

So, whether you're after sturdy boots, or you want to get your hands on a pair of Regatta wellies, you can find a bargain. Especially if you grab a Regatta discount code on your way over.
Wrap Up for Winter
The Winter weather can be tough to deal with. In the UK we have grey skies, rain and cold temperatures, so it's a good idea to get yourself wrapped up. With Regatta coats and jackets, you can rest assured you're getting a quality garment, that looks good too.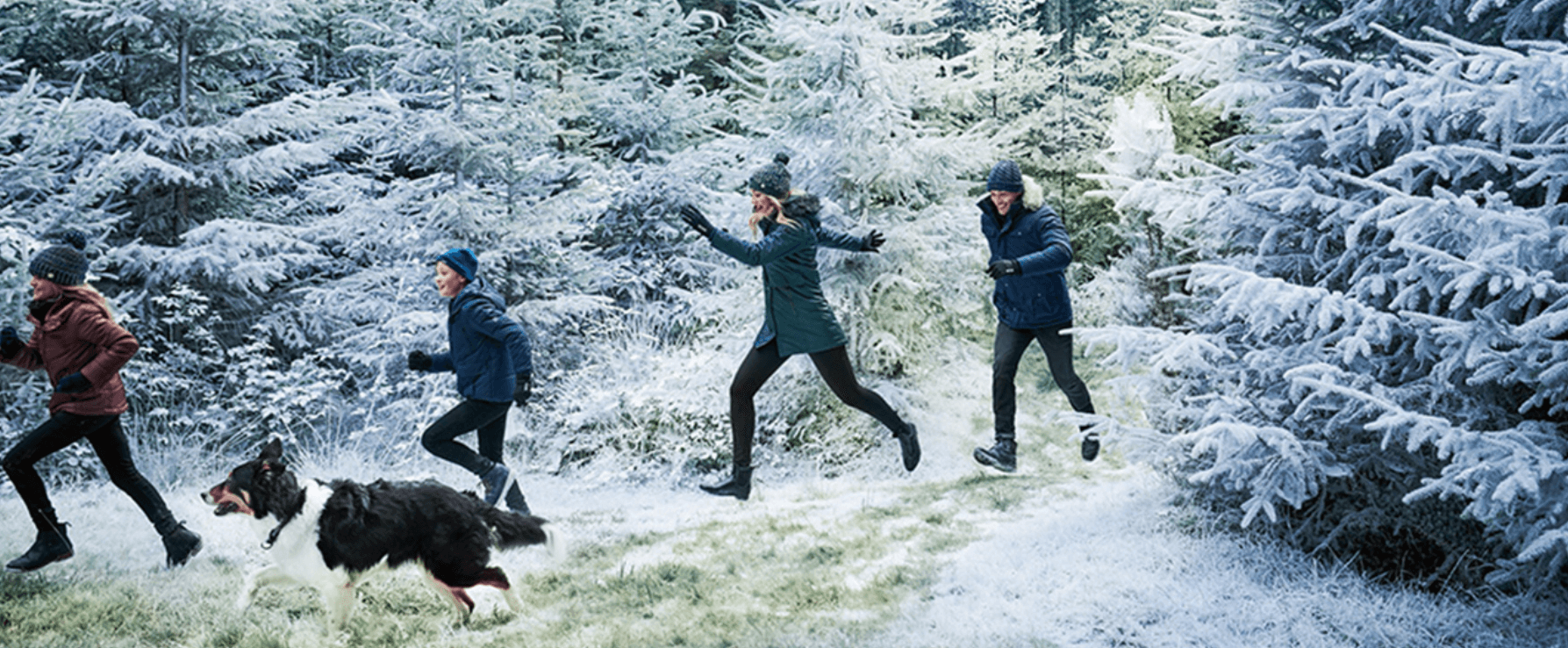 With a Regatta Lexia coat, you can get your hands on a waterproof, breathable and windproof piece of kit that's designed for your comfort and warmth. It's perfect for the Winter weather, so it's a Regatta coat worth checking out.

A ton of the Regatta jacket options on offer give you the same great Regatta Hydrafort jacket technology. It keeps you dry, whatever the weather. The Regatta Rimona coat offers that style and comfort in spades. So, you can stay cosy without sacrificing functionality on your walk.

For the ultimate cosy item of clothing, you can't go wrong with a Regatta fleece. Whether you ant a base layer that beats the cold weather, or you want something casual for around the house, it's perfect. Top it off with a Regatta waterproof jacket and you've got yourself an outfit that works this Winter. And don't forget to whack a pair of Regatta trousers in your basket for a waterproof outfit this season.

So, grab a Regatta voucher code and save yourself a bundle on an essential Winter outfit ready for early 2021.