View Terms & Conditions

View Terms & Conditions

See website for details.
Offers for Sports Direct were last updated Friday 30 July 2021 14:12
Sports Direct Codes That You've Missed
Most Popular Sports Direct Code & Discount
| Offer Description | Expires | Discount Type |
| --- | --- | --- |
| Delivery from £4.99 | | Deal |
| 10% off Student Discount | | Deal |
| Save up to 50% off RRP on Mens Sportswear | | Deal |
| Save up to 50% off RRP on Selected Kids Footwear | | Deal |
| Save up to 50% off RRP on Last Chance to Buy Footwear | | Deal |
FAQs


Is there a Sports Direct NHS discount?

Yes, you can use your Blue Light card to get a 10% discount on all purchases in-store. There is currently no discount available online, but this is likely to change in the future. We'll update our page if/when this changes so you can save more on your order.

What Is The Sports Direct Returns Policy?
All items bought at Sports Direct online should be returned within 28 days with valid proof of purchase. Items should be unused or fitted and with any packaging for a full refund to be given. If the item is faulty, the cost of return postage will also be reimbursed.
Is there a Sports Direct size guide?
Yes, there are style guides for men, women, and juniors that will ensure all your new sports wear fits perfectly when your order arrives. Use this to get the best fit 1st time, every time and save time and money on every order.
How long does it take Sports Direct to deliver?

That depends on the delivery method you choose at the checkout. Standard delivery will get your order to you in 3-7 days. If you need your new sportswear and equipment faster than that and order before 8pm, you can opt for the Next Day Delivery service that will get your order to the next working day.

Hints & Tips
Get the more for your money at Sports Direct and save on the biggest sports brands by checking out these handy hints & tips:


If you're in full time education, don't miss out on a 10% student discount every time you shop for big name sportswear thanks to the money saving student discount. This offer is available all year round on every order you place to make sure you can be ready for the university field and make those loans go further.
Sign up for the newsletter, and read it on occasion, to get all the latest information. That's the latest news, new product drops, and exclusive deals that you won't see anywhere else. It's well worth the email address when it will help you save more on all your sportswear.
Keep an eye out for extra rewards that will bump up the value of your order. You can often score yourself some free vouchers by meeting spending thresholds or choosing the click and collect option. They can usually be included on any order and a extra freebie is always nice.
While the seasonal sales deliver enormous savings across the site, you will regularly find 'Flash Sales' appearing on specific categories or sports. They bring superb savings on a smaller, specialised selection of products that come and go fast. Look out for them when big sporting events like the Euros or Wimbledon are taking place for discounts on relevant gear.


How to Use a Sports Direct Discount Code
Follow these simple instructions to use you Sports Direct voucher code and unlock an extra saving on your order:


Take a look at our selection of Sports Direct offers and click 'Get Discount' when you find one that suits your order
A new tab will open automatically and land you on the relevant Sports Direct page
Shop all the sports wear you can handle and click the basket in the top right corner when you are ready to check out
Enter your shipping details and follow the steps until you reach the payment page
Paste your code into the box marked 'Apply Promotional/Discount code'
Click apply and once you are ready to checkout once your basket total has changed



Dive In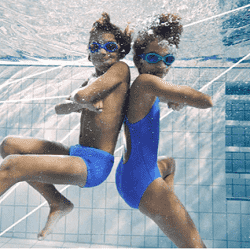 With the thermometer set to explode because let's face it, they're not made to go over 30 in Britain, finding ways to cool down is the mission of the summer. Forget about shade hopping, the easiest way to chill out is diving into a pool and having a splash around. Whether that means digging the paddling pool out of the shed or heading off to the local pool, the Sports Direct swimming collection has got everything you need to jump in.The massive collection of men's, women's, and kids swimming costumes cover a range of styles and fits to make sure everyone can get in the pool comfortably this year. They bring together trusted names in swimming like Speedo and Slazenger that give serious swimmers top performance in the water. If you're more concerned with style than shaving seconds off your lengths, there are stylish numbers from Nike, Adidas, and Calvin Klein that look the part poolside.This collection also has all the little things that make a massive difference when you're in the water. Great value goggles, floats, caps, and fins will help you and the kids play safely in the water. You can pick up a quality pair of Speedo swimming goggles for under £10 and forget about sore eyes when you get out. As the UKs biggest sports retailer, you will find the best prices that make filling the swimming bag a whole lot cheaper.And if you want to save even more on hitting the pool, grab a promo code before you checkout at Sports Direct.
Back to the Gym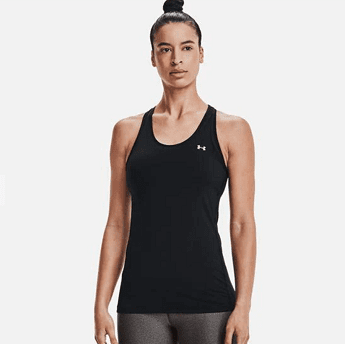 Thankfully, the gyms are back open and we can get back to doing what we love, working up a sweat and pushing ourselves hard. But maybe you've gone up a size, lockdown gains in all the wrong areas. And who cares, we were all just coping as best we could. If you're going back to make those losses and boost those gains, you can pick up great value training gear at Sports Direct and fill your gym back with substance to match your style.Like all good gym wear, the Under Armour collection backs up sleek design with the latest sport science technology to deliver premium comfort and performance. The HeatGear Racer tank top might look like standard gym gear with its subtle style, but underneath it's rocking some serious science. The super breathable material will deal with your sweat and regulate your body temperature to keep things comfortable. The HeatGear range is perfect for summer workouts and will help you perform for longer.Nike Dri-Fit is another work out option that is perfect for the heat of summer. This is an innovative polyester fabric that uses a high performance microfiber construction to wick away sweat and spread across the cloth's surface area to speed up evaporation. This aids the body's natural cooling system and keeps you performing comfortably for longer. Dri-Fit is used in joggers, tops, leggings, and pretty much anything you'd wear on the treadmill.If you're looking to upgrade your gym gear, and your workout, grab yourself a Sports Direct promo code and save money on your next order.
Football Boots Explained
Back in the day you had two choices when it comes to football boots, plastic or metal studs. Then bladed boots came along and blew our 9-year old minds in 1996 with the Adidas Traxion soleplate. Bladed boots may have fallen out of favour now, but like the premier league itself football boots have exploded into massive business. The Sports Direct football boots collection is packed with just short of a thousand options to choose from. With so many options and variations, it can feel like tumbling down a rabbit hole with Marcus Rashford pelting 30 yarders at you as you fall. Our guide to all the types of boot you can get should clear things up and help you find the perfect boot for your game.Firm ground boots, or FG, are the most popular boots because they are perfect for games in the summer and when the ground starts to freeze in winter. Studs are strategically to reduce pressure as you run on the grass. Stud placement and shape varies between brands and even models which affords plenty of room for personal preference.Soft Ground boots are made for when things get muddy. The two main types of SG boots are traditional and mix plate. Traditional boots stick to the two at the back, four at the front stud formation. This provides maximum grip but increases pressure. Mix plates are a modern evolution that uses the standard FG sole plate and interchangeable studs for maximum pressure relief. Soft ground boots are a good choice when winter rolls around and pitches are less than the pristine carpet we see on Super Sunday.With the rise of 3 and 4G pitches down your local five a side, AG boots have flourished. They were specifically made to stand up to the increased friction that artificial grass produces. They have a lot more studs and they tend to be stiffer which means comfort levels can vary. However, the major positive is the increased durability when you take to plastic pitches. If you'd like a more in depth look at everything modern boots have to offer, Our
guide to choosing football boots
has everything you need to know.