Offers for Cotswold Outdoor were last updated Thursday 29 July 2021 13:29
Cotswold Outdoor Codes That You've Missed
Most Popular Cotswold Outdoor Code & Discount
| Offer Description | Expires | Discount Type |
| --- | --- | --- |
| Free Next Day Delivery on Orders Over £50 | | Deal |
| Up to 70% off RRP on Selected Womens Outdoorwear | | Deal |
| Free Click and Collect on Orders | | Deal |
| Delivery from £4.95 | | Deal |
| 20% off Selected Boots | | Deal |
Cotswold Outdoor Hints & Tips
Use our hints and tips to get more from your Cotswold Outdoor shop and save more on your next camping trip.
Cotswold Outdoor Clearance

It's always worth giving the clearance section a quick scan before you start your shop. Everything inside has a discount attached and the products change regularly. You might find what you came looking for with money off.
Group Sales

If you're organising an away day or a group expedition, get in touch with the team for the personal touch, expert advice, and fantastic bulk order pricing that comes with group sales.
Cotswold Outdoor Special Offers

The special offers section is where you'll find all the best deals on site. Whether that's multibuy savings on clothing, massive discounts on holdalls, or even a few freebies. If it's on offer, you'll find it here.
Price Match Promise

You can shop with the confidence that comes with knowing you'll get the best price around. That's because if their competitors do manage to sneak a lower price past them, they'll match.
Cotswold Outdoor Free Delivery

Cutting out the delivery fees is as easy as filling your basket with top outdoor gear. Simply spend over £50 and your order will be shipped to you the next day without any annoying extra fees.
In-Store Services

If you need to get prepared for a 1st trip, heading in-store is a fantastic option. You can book appointments for expert fittings, gear talks, and all the advice you need to stay safe and have fun outdoors.
Newsletter Sign Up

Get all the latest news and exclusive discounts in your inbox in exchange for one little email. It's well worth signing up, and actually reading, the newsletter to get the most out of your shop.
FAQs
Can I Get A Cotswold Outdoor Discount Code?
There is occasionally a Cotswold Outdoor voucher code to be had, it's worth keeping an eye on MyVoucherCodes for the latest. We also have information on the current deals, offers and any Cotswold Outdoor sale that may be running.
Is There A Cotswold Outdoor Near Me?
There is a Cotswold Outdoor store locator, where you can put in your town or city and you'll find your nearest branch, as well as it's opening and closing times.
Is There A Cotswold Outdoor Student Discount?
You can get a 10% student discount at Cotswold Outdoor. You'll need a valid NUS Card and a Totum account to get it. You'll need to head to
the Totum website
to get your discount code.
Do Cotswold Outdoors Price Match?
If you find the same product, cheaper in-store or online at another UK VAT registered retailer, you'll be refunded the difference in up to 7 days after purchase.
How to Use Your Cotswold Outdoor Discount Code


Look through our site for a promo code that fits your order. Unlock the code that best suits you.


Using an alternative tab, open up the Cotswold Outdoor website.


Browse through the website or directly search for the item(s) you would like to purchase.


Once finished, proceed to checkout and review your 'Cart'. Make sure you have ordered everything you need.


Copy and paste your Cotswold Outdoor voucher code into the 'Do you have a gift voucher or promotional code?' box and click 'Confirm Code' to enjoy your discount.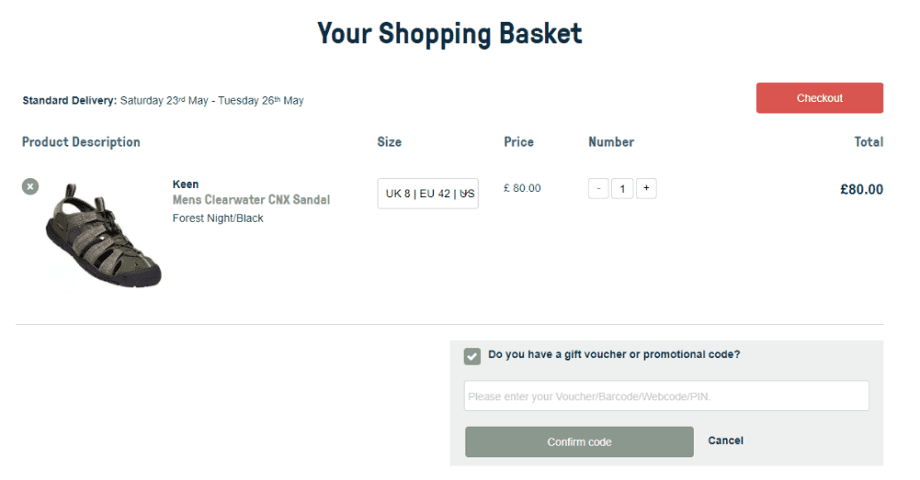 Shop Sustainable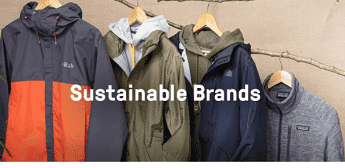 Cotswold Outdoor love the outdoors
and keeping it healthy for everyone to enjoy is something they're passionate about. That's while they'll always champion brands that focus on creating top quality products that keep their environmental impact as low as possible. And these days the biggest brands in the world are waking up and making the sustainable switch. This is great news for the planet and lets conscious shoppers buy the things they need guilt free.Patagonia has an excellent record for putting the environment at the heart of everything they do. They have an ambitious goal to be carbon neutral by 2025 and it's not simply a headline for marketing. They're actively working towards it and making great strides towards that using 64% recycled fabrics in their latest season's clothes and creating social programs. But what does that mean for the gear you've come to Cotswold Outdoor to check out? Well, whether you're looking for casual clothes or serious outdoor gear, you'll be getting some of the best around. Their waterproof range stands out for the level of quality and detail that has gone into its creation. The North Face have also started their journey to sustainability with similar goals. While they haven't made the same changes Patagonia has introduced, they're on target to hit their goal of 100% responsibly-sourced fabrics by 2025. They are constantly working with suppliers to reduce the carbon footprint and create outstanding products for that outdoor life. The Glacier Pro range of fleeces manage to blend lightweight breathability with a superb warm layer that will keep things comfortable when you need temperature control most.There are plenty of other top brands on Cotswold Outdoor that are making our planet their priority. Check out their sustainability range to keep things greener as you stock up on the best gear.
Cotswold Outdoor Summer Camping Equipment and Accessories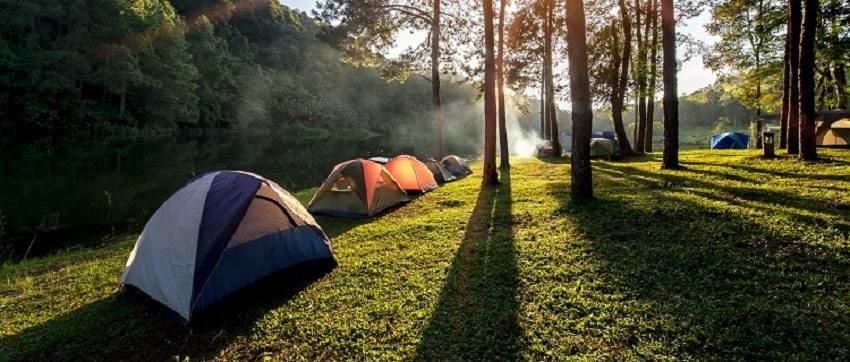 As summer has officially arrived, now is the perfect time to pick up some camping gear from Cotswold Outdoor to start planning your summer. Whether you have a camping trip in mind with the whole family or a weekend stay at an upcoming festival, camping equipment will come in handy for many occasions. While a holiday abroad may still be uncertain in 2021, guarantee yourself a getaway with a camping staycation in a stunning spot not too far from home. With the wide range of camping necessities available, cater for everything from luxurious camping experiences to simple wilderness-embracing trips. Whether you need the essentials to get you through a weekend of fun or glamping must-haves to replace a summer holiday, explore the camping range from Cotswold Outdoor today.
Camping Chairs
Cotswold Outdoor Camping chairs are vital for every kind of camping experience. From sitting around a campfire with family and friends as the sun goes down, taking a much-needed break from all the dancing at a music festival or relaxing during a fishing trip, camping chairs are a requirement. If you and the family are regular campers, invest in quality folding chairs that can join your travels all year round. However, for those who prefer to save their best camping furniture for the more relaxed trips, Cotswold Outdoor also provides a range of more affordable camping chairs, perfect for festivals.
Camping Equipment
Cotswold Outdoor stock a wide range of camping equipment, including everything from the essential tent in a range of different sizes and styles to accommodate your numbers, as well as camping cookware, sleeping accessories, luggage, lighting and more. Head to the Cotswold Outdoor site today and start the preparation for your summer getaways.
Shop Bestselling Brands at Cotswold Outdoor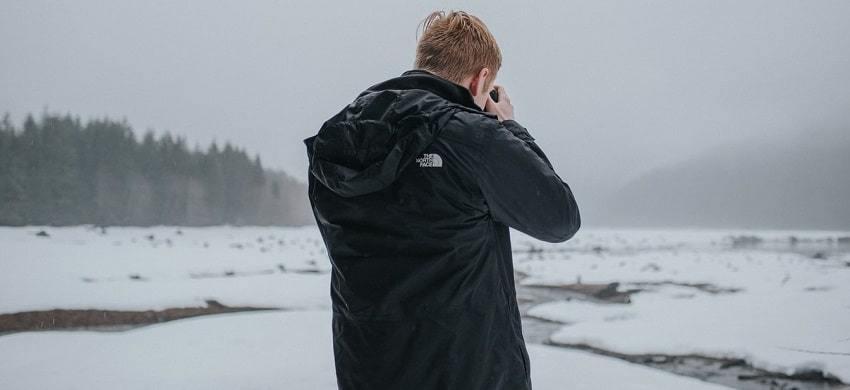 Cotswold Outdoor are a stockist of some of the biggest brands in the business. Head online today and explore everything on offer at Cotswold Outdoor to discover the best brands providing the outdoor gear you need. Choose from some of the bestselling brands in all outdoor categories such as top clothing brands, top footwear brands, top rucksack brands and top equipment brands to narrow down your search. Whether you have a brand in mind or you're ready to find something new you'll love, Cotswold Outdoor is the place to go.
The North Face
The North Face clothing and accessories are perfect for those on the go. Whether you consider yourself an avid explorer or an athlete, The North Face has all your outdoor needs covered. The North Face range at Cotswold Outdoor includes clothing, footwear, and equipment, ensuring you have everything needed for your next excursion or outdoor exploration. While The North Face is well-known for its outdoor clothing such as coats, the brand has also become increasingly popular for fashionable, everyday use.
Berghaus
Berghaus is renowned for its outerwear, ideal for harsh temperatures and outdoor excursions. Whether you're making the most of your daily walks or you need a new jacket or fleece to bring along on an adventurous staycation, Berghaus build to last, producing some of the best outdoor gear.
Saloman
Saloman is a top brand for walking boots, trainers and outdoor footwear, providing footwear for those who love to put their bodies to the test. If you're a fan of mountaineering, hiking, snowboarding, running or other adventure sports, Saloman footwear ensures you are impeccably supported as you explore the beauty of the great outdoors this summer.