Offers for Cotswold Outdoor were last updated Monday 12 April 2021 21:56
Cotswold Outdoor Codes That You've Missed
Most Popular Cotswold Outdoor Code & Discount
| Offer Description | Expires | Discount Type |
| --- | --- | --- |
| Special Offers with Newsletter Sign-ups | | Deal |
| Save up to 50% off RRP on Mens Outdoorwear | | Deal |
| Save up to 50% off RRP on Outdoor Equipment | | Deal |
| Up to 50% off RRP on Mens Footwear | | Deal |
| Save up to 50% off RRP on Womens Outdoorwear | | Deal |
Cotswold Outdoor
Buckle up for a bargain on outdoor essentials at Cotswold Outdoor, check out these top tips and you can save yourself a bundle across the store:


Check out the Cotswold Outdoor clearance, where you can bag yourself a bargain on all things outdoors, from the biggest brands.
Look at the Cotswold Outdoor group sales, where you can get yourself a bargain when you buy in bulk. Whether it's for a business away-day or for the military.
The Cotswold Outdoor special offers section is well worth a visit to find the biggest and best deals highlighted. From top discounts to marvellous multi-buy deals, you can save big.
Get peace of mind with your purchase with the Cotswold Outdoor price match promise. If you find the same product cheaper elsewhere, you'll be refunded the difference.


Sign up to the newsletter for all the latest Cotswold Outdoor deals sent straight to your inbox.


Cotswold Outdoor
Can I Get A Cotswold Outdoor Discount Code?
There is occasionally a Cotswold Outdoor voucher code to be had, it's worth keeping an eye on MyVoucherCodes for the latest. We also have information on the current deals, offers and any Cotswold Outdoor sale that may be running.
Is There A Cotswold Outdoor Near Me?
There is a Cotswold Outdoor store locator, where you can put in your town or city and you'll find your nearest branch, as well as it's opening and closing times.
Is There A Cotswold Outdoor Student Discount?
You can get a 10% student discount at Cotswold Outdoor. You'll need a valid NUS Card and a Totum account to get it. You'll need to head to
the Totum website
to get your discount code.
Do Cotswold Outdoors Price Match?
If you find the same product, cheaper in-store or online at another UK VAT registered retailer, you'll be refunded the difference in up to 7 days after purchase.
Cotswold Outdoor


Look through our site for a promo code that fits your order. Unlock the code that best suits you.


Using an alternative tab, open up the Cotswold Outdoor website.


Browse through the website or directly search for the item(s) you would like to purchase.


Once finished, proceed to checkout and review your 'Cart'. Make sure you have ordered everything you need.


Copy and paste your Cotswold Outdoor voucher code into the 'Do you have a gift voucher or promotional code?' box and click 'Confirm Code' to enjoy your discount.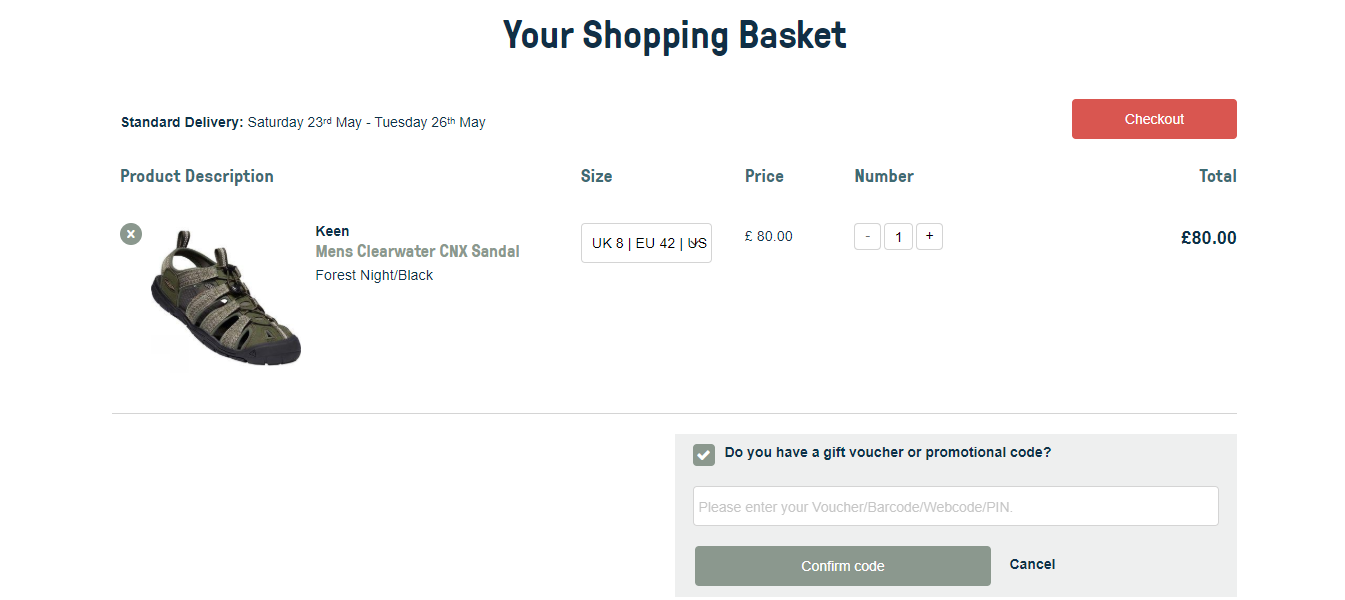 Cotswold Outdoor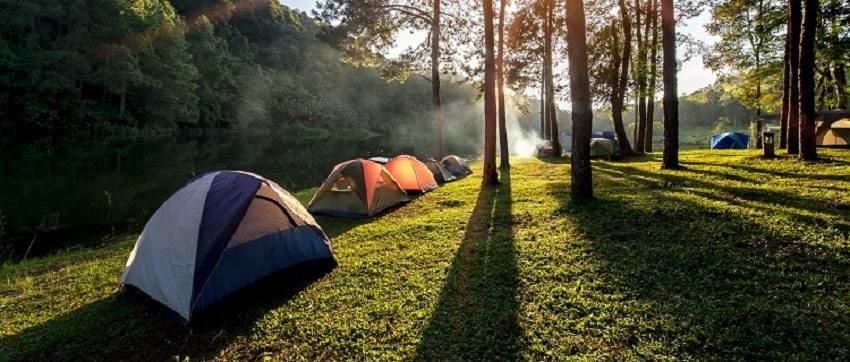 As the weather gets warmer, now is the perfect time to pick up some camping gear from Cotswold Outdoor to start planning your summer. Whether you have a camping trip in mind with the whole family or a weekend stay at an upcoming festival, camping equipment will come in handy for many occasions. While a holiday abroad may still be uncertain in 2021, guarantee yourself a getaway with a camping staycation in a stunning spot not too far from home. With the wide range of camping necessities available at Cotswold Outdoor, you can cater for even the most luxurious of camping experiences to the utmost basic. Whether you need the essentials to get you through a weekend of fun or something more extravagant to replace a summer holiday, explore the camping range from Cotswold Outdoor today. Camping chairs are a must-have for every kind of camping experience. From sitting around a campfire with family and friends as the sun goes down, taking a much-needed break from all the dancing at a music festival or relaxing during a fishing trip, camping chairs are a requirement. If you and the family are regular campers, it might be worthwhile to invest in quality folding chairs that can join your travels all year round. However, for those who prefer to save their best camping furniture for the more relaxed trips, Cotswold Outdoor also provides a range of more affordable camping chairs, perfect for festivals. Cotswold Outdoor stock a wide range of camping equipment, including everything from the essential tent in a range of different sizes and styles to accommodate your numbers, as well as camping cookware, sleeping accessories, luggage, lighting and more. Head to the Cotswold Outdoor site today and start the preparation for your summer getaways.
Cotswold Outdoor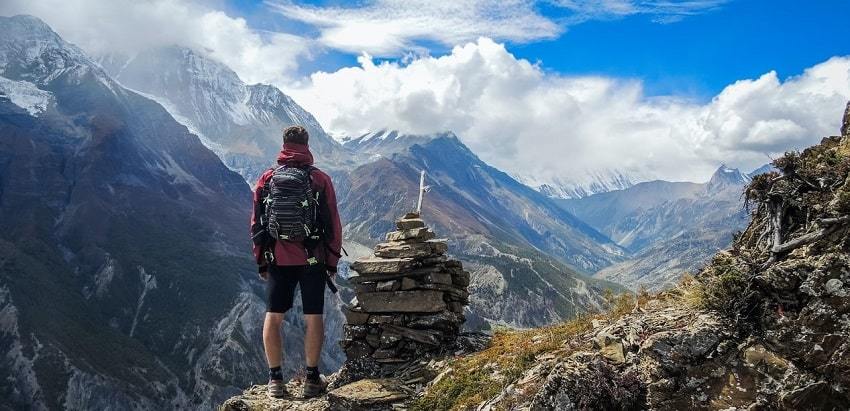 If you want to save on your outdoor clothing, accessories and equipment, the Cotswold Outdoor sale is the place to go to treat yourself to some huge savings. With online sale prices on all categories, including the women's, men's, and children's clearance, as well as clearance prices on footwear and camping categories, head to Cotswold Outdoor to get everything you need for less.
The Cotswold Outdoor sale is jammed-packed with outdoor necessities for the whole family this season. Whether you're planning a staycation, organising your annual family camping trip or going solo for a full-on adventure, make sure your getaway is the best yet with the range of high-quality equipment and clothing. If you need some sturdy footwear to attempt a challenging hike as you explore somewhere new, the Cotswold Outdoor footwear clearance will have the perfect pair to help you tackle new heights. Or maybe you need some sleeping accessories such as a sleeping bag and airbed, so you don't miss your usual hotel too much as you try-out a camping trip instead of your typical holiday abroad. Cotswold Outdoor has everything you need to help you make the most of the outdoors and ensure this spring and summer is one to remember. Beyond the Cotswold Outdoor sale, there are numerous special offers and discounts to help you cut down on costs. Explore the highlighted special offers available to make sure you're getting the best value during your online shop at Cotswold Outdoor. With fantastic deals on clearance top picks, discounts on items and brands and bundle deals on a range of clothing, equipment, and accessories, you never have to spend a lot to get what you need with Cotswold Outdoor.
Cotswold Outdoor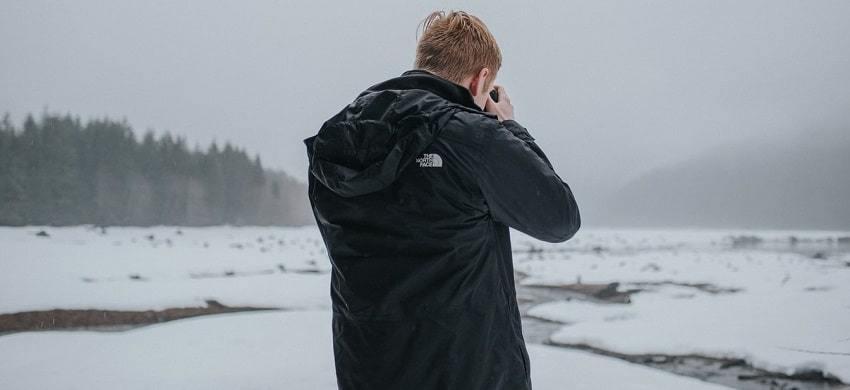 Cotswold Outdoor are a stockist of some of the biggest brands in the business. Head online today and explore everything on offer at Cotswold Outdoor to discover the best brands providing the outdoor gear you need. Choose from some of the bestselling brands in all outdoor categories such as top clothing brands, top footwear brands, top rucksack brands and top equipment brands to narrow down your search. Whether you have a brand in mind or you're ready to find something new you'll love, Cotswold Outdoor is the place to go.The North Face clothing and accessories are perfect for those on the go. Whether you consider yourself an avid explorer or an athlete, The North Face has all your outdoor needs covered. The North Face range at Cotswold Outdoor includes clothing, footwear, and equipment, ensuring you have everything needed for your next excursion or outdoor exploration. While The North Face is well-known for its outdoor clothing such as coats, the brand has also become increasingly popular for fashionable, everyday use. Berghaus is renowned for its outerwear, ideal for harsh temperatures and outdoor excursions. Whether you're making the most of your daily walks and need something to fend off the evening spring chill, or you need a new coat, jacket or fleece to bring along on an adventurous staycation, Berghaus build to last, producing some of the best outdoor gear.Saloman is a top brand for walking boots, trainers and outdoor footwear, providing footwear for those who love to put their bodies to the test. If you're a fan of mountaineering, hiking, snowboarding, running and any other adventure sports, Saloman footwear ensures you are impeccably supported as you explore the beauty of the great outdoors.