More Information about Footwear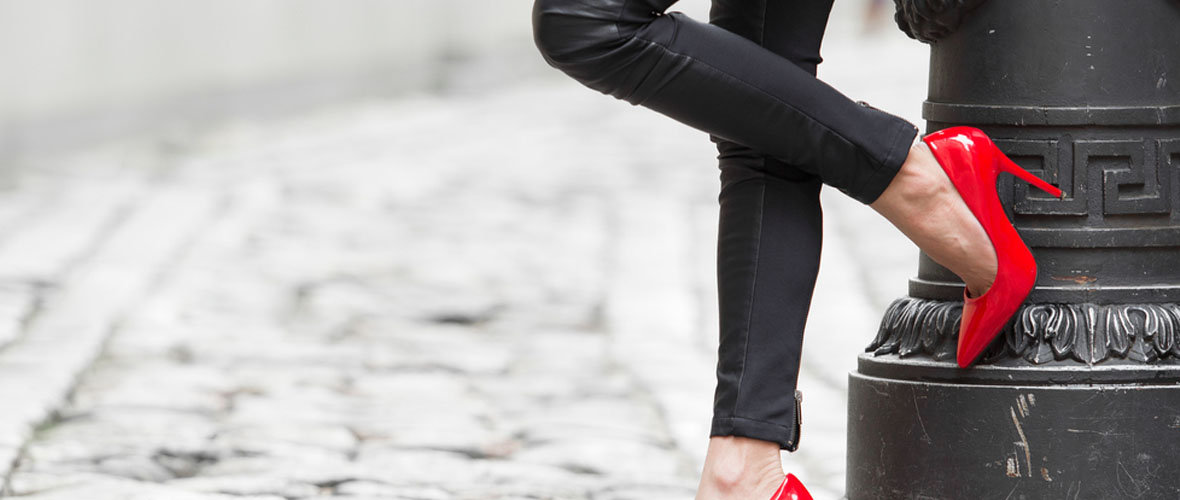 With evidence that our cave dwelling ancestors covered their feet in animal skins for protection, shoes, in one form or another, have been around for an extremely long time - 150,000 years at least! In the Roman era, shoes were associated with power and status, and in the middle ages, high heels allowed people to remove themselves further from the dirty conditions of the streets, and as such were also a symbol of power. Nowadays, footwear is a little more advanced than simply strapping straw or hides to the feet, modern running shoes and stiletto heels can be viewed as marvels of engineering. But we still use footwear as symbols of status, especially when considering designer footwear.
Example Vouchers
Here a few fantastic examples of the types of fantastic footwear deals we've promoted in the past:
Exclusive 15% Off Orders Over £50 at Cloggs
Up to 50% Off in the Sale Plus Free Delivery at Hotters Shoes
Free Delivery on Orders Over £5 at Schuh
Final Reductions Up to 60% Off Men's, Women's & Kids' with Free
Delivery & Returns at Clarks
20% Off Men's Clothing And Footwear Orders at Jacamo
Up To 50% Off Sale Items at Office
15% Off Everything at All Sole
Up To 70% Off Dune Footwear at House of Fraser
25% Off Everything at Brantano
Up To 13% Off Footwear at Jelly Egg

Don't forget, you'll find a handpicked selection of the most current offers, discounts and promo codes listed at the top of this page.
How to Redeem a Voucher Code
If you're a bit of a shoe addict, you'll know it can be an expensive habit - especially if you prefer designer footwear. But we present a fantastic way to enjoy incredible discounts on your order, and with zero fuss and at no extra cost to you. Use our voucher codes today and you'll be able to stock up your wardrobe for less. The offers in this category have been selected for value for money, because they are trending products or because you've won't find the promotion on any other discount websites. So take a look around and, once you've spotted a deal you like the look of, follow these simple steps:
Click on the green button next to the offer: This takes you to the page displaying your code, here you'll need to highlight and copy your code before clicking the link which takes you to the retailer website. When you get there, all you need to do is shop as normal. When you have finished, review your basket and look out for the promo codes box - this is where you need to paste in your code and click apply to get your discount.
You May Also Like
If it's specifically trainers or running shoes that you are searching for, it might make sense to check in our Sports & Fitness category where you'll find a huge range of fantastic options from all the big brands and retailers.
Once you've got the shoes, it's time to look for complementary accessories. From designers to high street, we have a wide range of money savings options to choose from. Don't miss them!
Why not check out all the amazing fashion labels offering incredible discounts in our Designerwear category? It's the perfect way to save money on your entire outfit.
FAQs
Can the same pair of shoes, made by the same manufacturer fit differently?
If you are looking to replace a pair of existing shoes, it still makes sense to try the new pair on. Sometimes even shoes same model or design are made in different factory, with differing levels of quality control. Even if they look and feel the same, no two pairs of shoes are the same. Our advice would be to check the footwear returns policy and try before the returns and exchange window closes - this is usually 14 days.