Moonpig Hints & Tips
Get the most out of your Monpig shop today by checking out these handy Moonpig hints & tips:


With the Moonpig rewards scheme, you can start earning points, and for every 6 points you earn, you'll get a free personalised card, meaning you can send the perfect card without spending a penny.


Keep an eye out on the homepage to get the biggest and best Moonpig deals and offers as this is where they'll be highlighted. There's discounts, multibuy offers and more, so it's worth checking out.



FAQs
How Can I Get A Moonpig Discount Code?
The easiest way to grab a Moonpig code is to check in with MyVoucherCodes. The team regularly updates the page with all the best deals and discounts available. You might find an exclusive code for savings you won't find anywhere else.
Can I Use More Than One Moonpig Discount Code?
Unfortunately, you cannot apply more than one code to an order. Make sure you select the best saving for you before you checkout.
Can I Get A Moonpig Student Discount?
Yes, anyone registered with Student Beans can take advantage of 10% off all orders. The registration process is simple, but you will be required to verify your student status.
Can I Get Moonpig Next Day Delivery?
Yes, next day delivery is one of the many delivery options available at Moonpig. Delivery costs vary depending on what you are ordering and how quickly you need it. Visit the dedicated delivery page for all the
information regarding costs and timeframes
.
Is There A Moonpig NHS Discount?
Moonpig doesn't currently offer an NHS discount. Grab one of our codes to save money on your next shop.
Using Your Moonpig Discount Code


Find a Moonpig discount code that covers the products you're looking to buy


Click through to the basket summary


Before you click checkout there will be a box prompting you for your voucher code.


Simply enter in the code, click apply and you should see some savings!



The Perfect Anniversary Gift
Coronavirus has left us in a weird space with anniversaries and weddings. But now that restrictions are easing, you can celebrate those anniversaries in style with a little help from Moonpig.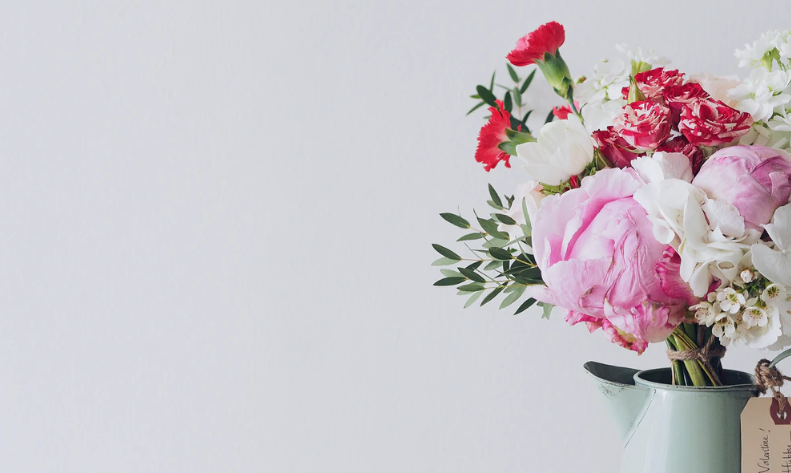 Moonpig Gifts
Show your other half a little love this season with a cracking Moonpig gift. From perfect personalised presents to terrific traditional offerings, the Moonpig gifts section is jam-packed with top choices for treating your loved ones.
Moonpig Anniversary Cards
Start by choosing from the range Moonpig anniversary cards, then pair that with a gorgeous gift. You can go for a box of chocolates for a tasty treat or opt for another traditional choice by picking from the range of fabulous Moonpig flowers on offer.
Moonpig Hampers
It can be a tough choice to make, so why not cover all the bases with a Moonpig hamper. There are big baskets filled with sweet treats or prosecco-themed hampers for those who like a tipple. And you can add a personal message to show your other half some real love.
Celebrate Those Anniversaries in Style
So, while Coronavirus has been a big pain over the last year, that doesn't mean you can't make the most of your anniversary and commemorate the special day properly with a marvellous Moonpig delivery.
Moonpig On-The-Go
Sometimes we have a lot going on, and this can lead to a little bit of forgetfulness. But when it comes to last-minute gifts, Moonpig has you covered. And to make life even easier, you can get those forgotten special occasions sorted with the Moonpig app.

Personalise Your Cards
You'll be able to pick out and personalise Moonpig cards and make sure you've got the perfect one whatever the special day. You can get next-day delivery, or book in advance and have it delivered on the day itself, so you won't have to worry about a thing.
So Much Choice
You can choose from 11,000 cards that are designed by Moonpig, and you can even use your Apple pencil to write your own message on your iPad for an extra personal touch.
Exclusive Moonpig Discounts
You'll get an exclusive discount for app users, so you can save big on your orders. Pair that with a Moonpig discount code and you'll bag a bargain on your order, whatever the occasion.
Remember Those Special Occasions
For convenience, you can add special occasions to the app, and even import your phone's calendar. That way, you'll never forget about a special occasion ever again. You can even see the card you've created in augmented reality, so you can make sure it's going to look perfect on their shelf.
Download the Moonpig App Today!
So, get downloading and make sure you're bringing smiles to the faces of your loved ones on the big day with the Moonpig app.
Celebrate a Birthday Safely
While Coronavirus restrictions are easing, a big birthday blowout may not be on the cards. But that doesn't mean you can't show the birthday boy or girl a little love on a special day.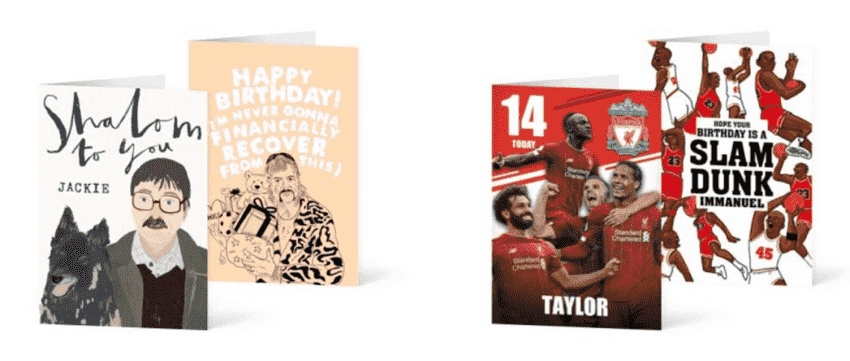 Moonpig Birthday Cards
There's a huge range of brilliant Moonpig birthday cards on offer, from the touching and sweet, to the downright hilarious. Not to mention a ton of pop-culture inspired cards, from fans of Tiger King, or Friday Night Dinner.
Moonpig Birthday Gifts
Pair it with a cracking Moonpig gift and you're guaranteed to bring a smile to your loved one's face. From birthday balloons and décor to get the place looking ready for the big day, to chocolates, flowers, and personalised gifts to treat them on their birthday.Moonpig Food Gifts
You can make the occasion a little more unique too. From chocolate birthday pizzas that make a great alternative to a standard cake, to personalised birthday cards to send an extra special message to your loved ones.
Save on Those Birthday Essentials
So, treat them on the big day with a delightful Moonpig delivery, and make sure it's a day to remember.
What Else Does Moonpig Offer?
A classic gift always goes down a treat, so check out Moonpig's selection of flowers and plants. There's a bouquet for all occasions, and enough potted plants to please even the most green-fingered gardeners. Not a fan of flowers? Try Moonpig's selection of tasty food and drinks to find a sweet treat for your nearest and dearest. It's not just fancy chocolates and bottles of champagne, either – there's a whole host of beers and spirits, not to mention tea and coffee for those who prefer a nice hot cuppa.