More Information about Fashion Accessories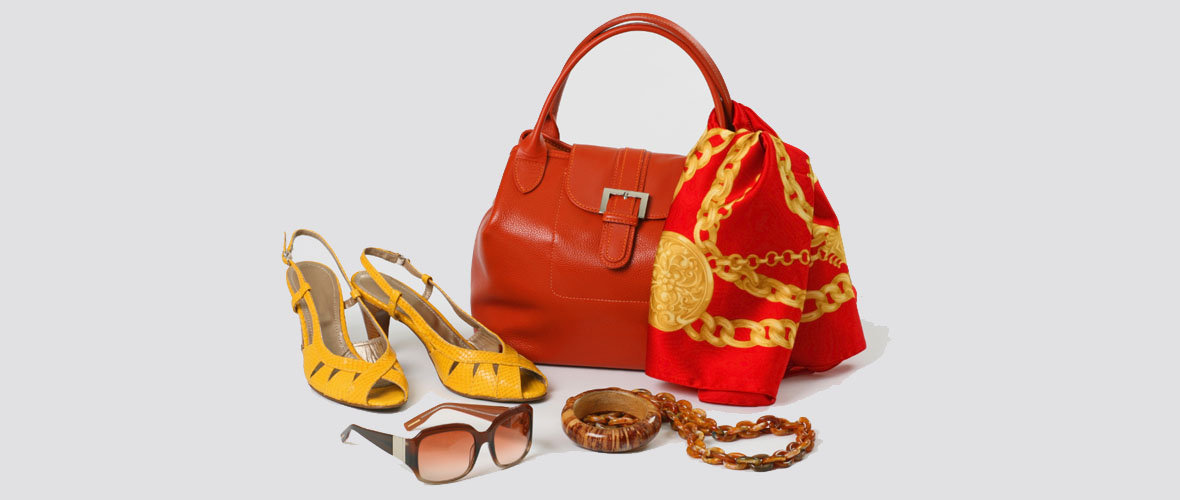 The term fashion accessory came into being around the 19th century, as a way to categorise the extra items such as fans, hats and jewellery used by fashionable women to complete an outfit. During this period Victorian ladies often accessorized with gloves and parasols. Traditionally, accessories were a great indicator of class, social status and were gender specific. In the 21st century, it's largely the same - many of us wear expensive jewellery pieces, watches and designer accessories such as handbags, sunglasses and hats to show others life is treating us well. Fashion accessories are not exclusively for women, there are a huge range of specialist retailers specifically catering for men's needs too. So accessories can be very important, helping us achieve what we want from life, and when combined with fashion, helping pull together our chosen style.
Example Vouchers
In the past we've promoted some amazing offers within our Accessories Category, here some examples of expired deals, sales and discount codes:
Exclusive 15% Off Plus Free UK Delivery when you Spend £100 at The White Company
Extra 20% Off Sale Items at Urban Outfitters
Exclusive 15% Off Orders Plus Free Express Delivery at Sunglasses.com
Up to 50% off Leather Bags in the Sale at Radley
25% Off Orders at MyBag.com
Get £10 Off for You and Your Friend at Celebrity Boutique
25% Off All Orders at Burton Menswear
Save £5 Off Orders Over £20 at Claire's Accessories
10% Off Your Orders at Topshop
15% Off Your Orders at White Stuff

The good news is these discounts just get better and better! Don't miss all the freshest money saving promotions located at the top of this page.
How to Redeem a Voucher Code
Saving money on the most popular fashion items and accessories is really quick and easy. And there's no catch - our vouchers are free to use, making them a fantastic way to enjoy massive discounts on the kind of products you really love. So don't waste a single second, grab these deals before they go! We've made finding the top offers really easy; so you'll find all the biggest savings from top accessory retailers, right here within this category. When you've seen something you like the look of, just follow these simple steps and you'll be laughing all the way to bank, or back to the shops!
Click 'Get Voucher Code' to open your code. On the next page you'll see the code so copy it. Now click the linked button next to the code, this will take you to the retailer website. When you get there, you'll know what to do - shopping! When you have finished, look out for a box asking for a promo code as that's where you'll need to paste it in. Now all you have to do is apply the code and complete the transaction.
You May Also Like
Don't miss out on a huge range of top hand picked fashion bargains especially for men in our Men's Fashion Category, so you can get the complete your unique, dapper and suave look, for less!
What goes really well with bags and accessories? In our expert opinion, dresses, tops, jeans, t-shirts -all womenswear really! So what are you waiting for? Within our Women's Fashion Category, to take advantage of the full fashion discount shopping experience.
Going hand in hand with fashion is health & beauty. Once you've sorted out the fashion element of your look, it's time to start thinking about your hair, your make-up and your fragrance. So don't leave it any second longer, these beauty deals won't last forever.
FAQs
How can I Save Money on Fashion using Accessories?
Keeping up to date with the latest fashion fads and trends doesn't have to be an endless, expensive struggle. Here's a hot tip to keep you in style, for less. Make sure you have some classic, fairly plain garments such as dresses, jeans, plain tops etc, in your fashion arsenal. Then the trick is to use the latest accessories to replicate the latest mode - use jewellery, the latest print scarves and bags to help you achieve a contemporary look, without having to shell out for brand new clothing too.