The Entertainer Hints & Tips
Treat the little ones to a little something special, with The Entertainer and their range of toys and games. With these hints and tips, it'll be a little easier on the bank account:
The Entertainer sale section is the first stop for top savings on the most terrific toys. Typically, with up to half price off, you can treat the little ones for less.


Check out The Entertainer present finder tool, where you can get a little inspiration on what to buy, and you can even set the price range, so you aren't spending over your budget.


Sign up for the newsletter to get all the latest The Entertainer deals and offers, sent straight to your inbox.


Scroll through the homepage, this is where you'll find the biggest and best The Entertainer offers highlighted.
FAQs
How Can I Get A The Entertainer Discount Code?
The easiest way to pick up The Entertainer codes is to check MyVoucherCodes before you order. Our team collects the best available offers in one place to make saving on top toys simple.
When Is The Entertainer Sale?
There are different sales throughout the year at The Entertainer, and all of them deliver fantastic discounts on the best toys. You'll find details of all the biggest sale discounts on their MyVoucherCodes page.
Can I Get Free Delivery?
Yes, all orders over £40 come with free standard delivery included. It will take between 4-7 days for your package to arrive and you can have your items shipped to any address you wish. If you need your toys to arrive quicker, there are express delivery options available with charges.
Using The Entertainer Discount Code
Using our website, find a discount code that applies to the products you want to buy.



Unlock your code and head over to The Entertainer website.



Browse through the site or search for the items you want to buy and add them to cart.



Once finished, proceed to checkout and double-check your items. Make sure that each item is eligible for the discount.



Copy and paste your The Entertainer discount code into the 'Enter promo code' and click 'Apply'.



The page will refresh with your new discounted price!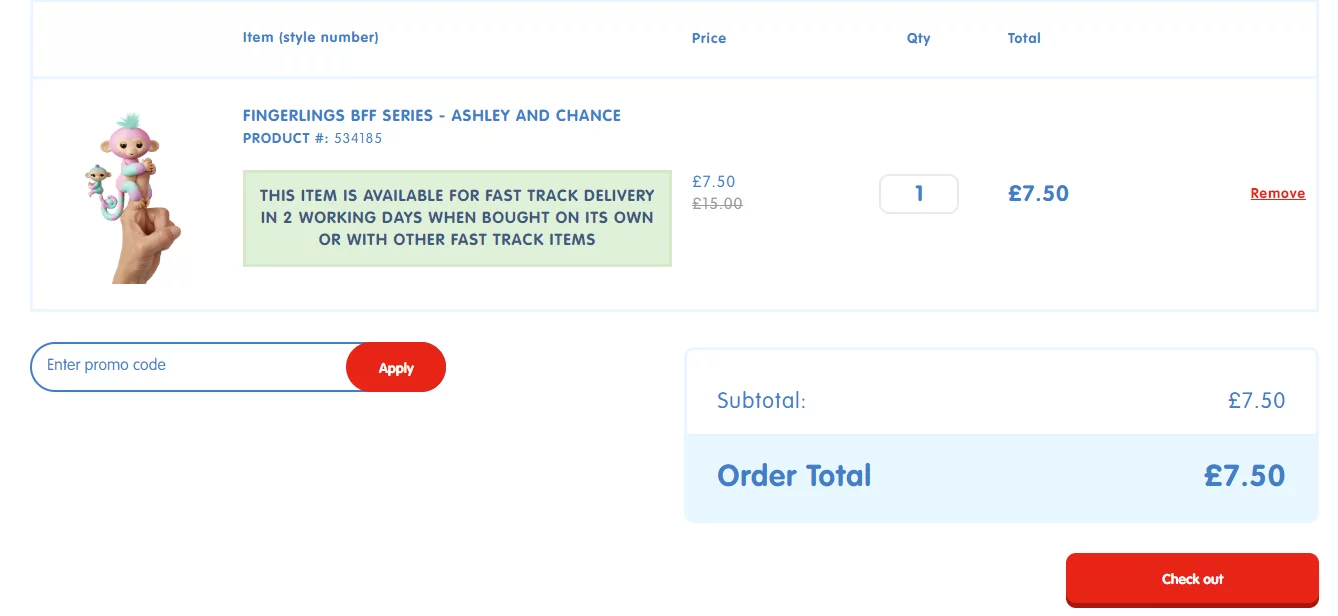 What Else Does The Entertainer Offer?
Make the most of your back garden with a host of toys on offer at The Entertainer's Outdoor Range. Have a tea party in a playhouse, be king of the sandcastle in a sandpit and encourage your mini athletes with some sports equipment. With all of this and more, you can make sure your little ones are getting some fresh air while on their little adventures.
Keep an eye out for a number of upcoming in-store events, with the chance for your tots to meet their favourite characters, such as LEGO Batman and Poppy from Trolls, as well as free samples and loads of exciting activities.
The Entertainer Sale


If you're looking for a special offer or discount on the season's latest toys and gaming products for children and kids, then why not check out the online sale at The Entertainer today. Featuring a great range of bargain toys and affordable games for little ones who enjoy relaxation and playtime, filling up your shopping basket with goodies from The Entertainer has never been so easy.
What's more, you'll discover an exciting mixture of playful toys and fun games in their sale which contains every toy type that every little person needs and wants in their life. With popular toy brands featured in their sale range such as Avengers, Barbie, Disney Frozen and Dreamworks Dragons, you can guarantee little ones will be more than excited when they see this season's latest sale collection, and all that it contains.
What makes their online sale even better is that you can find toys & games that are perfectly priced within your budget range thanks to their price tier category. This is perfect for those looking to shop children's and kids toys on a budget without having to break the bank. You can also shop through their toy sale range according to their age tier category, starting from a tiny 18months all the way through to 11+ years.
The Entertainer Toys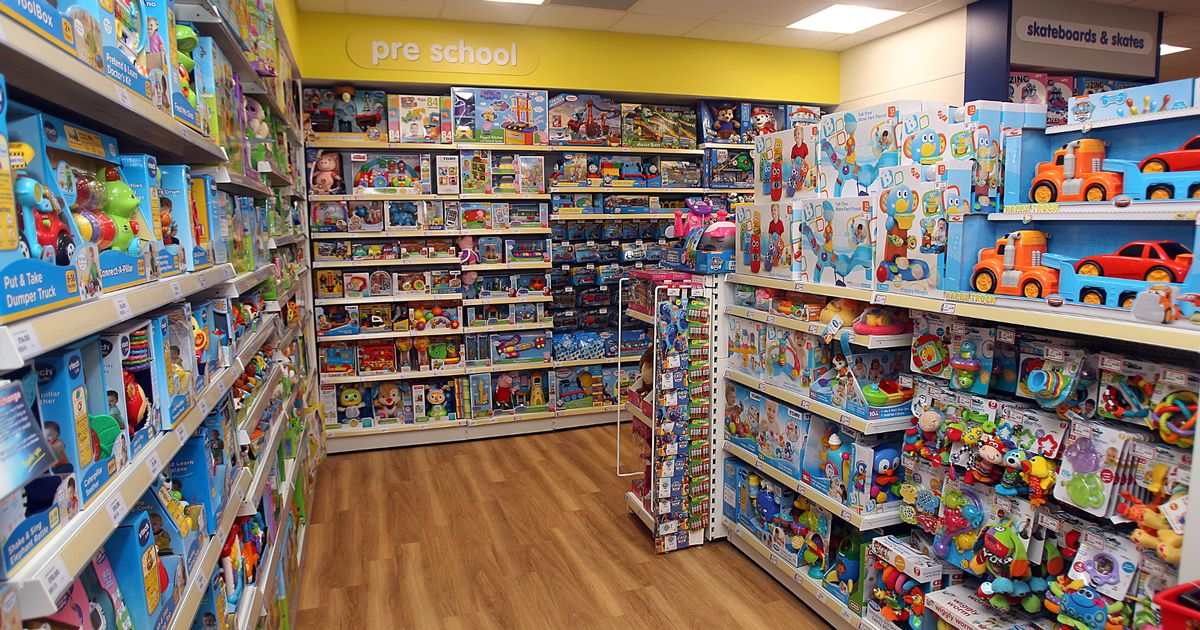 If you're on the lookout for a wide range of great value toys and super affordable games for children and kids, then The Entertainer is your go-to place to shop this season. Discover their fantastic online range of fun toys and playful games for little ones who love leisure time.
Explore their online range of trending toys and popular gaming products plus a fantastic collection of top brand toys from the likes of Disney, LEGO, Monster Jam and more. Browse your way through the impressive toy collections perfect for him and her with action toys & figures, collectables, arts & creative play and games and jigsaws just to name a few of their toys on offer.
What's more, they stock a baby and pre-school toy range for tiny ones who love to play. With their safe and cute newborn baby and bath toys, wooden baby toys and walkers and ride-ons, The Entertainer is the perfect shop for new parents to buy fun & affordable baby toys. Why not bulk-buy on toys this season when you discover their bargain range of toys under £10 that includes everything from party board games all the way through to sparkly slime.