View Terms & Conditions

View Terms & Conditions

1. Valid on items in the Holiday Shop category only.2. Exclusions may apply.
Offers for JoJo Maman Bebe were last updated Friday 23 July 2021 08:14
JoJo Maman Bebe Codes That You've Missed
Most Popular JoJo Maman Bebe Code & Discount
| Offer Description | Expires | Discount Type |
| --- | --- | --- |
| 10% off Holiday Shop Orders | | Voucher Code |
| Big Savings in the Summer Sale | | Sale |
| Up to 50% off Nursery Accessories in the Outlet | | Sale |
| Baby Sun and Swimwear from £10 | | Deal |
| 10% off Your First Order with Newsletter Sign-up | | Deal |
FAQs
Can I get a JoJo Maman Bebe discount code?
Yes, you can get a JoJo Maman Bebe discount code. There are usually voucher codes available every month. You can find information on the latest JoJo Maman Bebe discounts at MyVoucherCodes.
Is there a JoJo Maman Bebe sale?
Yes, they offer regular sales, and all the information you need can be found at MyVoucherCodes. There's also the JoJo Maman Bebe outlet store to check out.
Can I find a JoJo Maman Bebe near me?
You can head to their 'Stores' page. From here you can put in your postcode or use your location, and it'll show you your nearest store and details on their opening times.
What is the JoJo Maman Bebe returns policy?
You can return an item to store, free of charge. Or you can use the DPD returns service for £3.96. They also allow post by courier. You'll have 30 days from the time of receipt to return the item in a saleable condition.
Hints and Tips
Get the kids dressed up in style, without breaking the bank with Jojo Maman Bebe and their range of quality children's clothing. With these top tips you can get big savings on clothes for the little ones:


Take advantage of the Jojo Maman Bebe free delivery offer, where you'll save on the shipping costs when you spend £35 or more on your order.
Check out the Jojo outlet, where you can find a stunning savings on clothing for the kids.
Get yourself signed up for the newsletter, where you can get the latest TK Jojo Maman Bebe offers, sent straight to your inbox. To top that off, you'll get a warm welcome discount of 10%.


How to use your Jojo Maman Bebe discount code


Start on our site by finding a discount code that best fits your order. Once found, click 'Get Code' to unlock.
Using a different tab, open up the Jojo Maman Bebe website.
Browse the website and add all relevant items to your 'Cart', ensuring they are covered by your code.
Once finished, proceed to checkout and review 'My Bag'. Make sure you have everything you need.
Copy and paste your Jojo Maman Bebe discount code into the 'Got a promotional code?' box. Click 'Apply' to activate your discount.


Save on Essentials in the JoJo Maman Bébé UK Sale

Ensuring the little ones have everything they need can be expensive. Whether they're growing out of clothes quicker than you expected, getting extra grubby during meals or while playing outside, children often need something new. Save a few pennies as your little ones grow by browsing the JoJo Maman Bébé sale to get everything you need and more for less. With so much to choose from in the sale, you can save on costs while still ensuring your child has the best quality clothing, toys, and accessories to keep them going. Explore the sale range today in the baby, kids, maternity, and nursery outlet, and start enjoying some savings today. For those soon to be expecting or with a new arrival, caring for a baby is pricey. While we would all love to hang onto our newborns for as long as possible, babies grow extremely fast, so buying clothes for the little ones will often be a regular occurrence. With sale prices starting from just £1.50 in the baby outlet, you can pick up baby clothes in fantastic quality for low prices, perfect for those times you need a spare change of clothes. Whether you need some baby essentials such as sleeping bags, sleepsuits and bodysuits or something to dress them up a little like a baby dress, some dungarees, or booties, save on your baby essentials in the JoJo Maman Bébé sale. It's not only the extra mini clothes and accessories you can save on in the JoJo Maman Bébé outlet. Enjoy discounts on everything from bigger kidswear, maternity essentials and homeware, ensuring you can bag a bargain for the entire family.
JoJo Maman Bébé Toys and Gifts

If you have a special occasion coming up, toys are gifts from JoJo Maman Bébé are the perfect way to show someone you care. From birthdays, baby showers and more, there's a wide range of personalised options to bring along to any event. JoJo Maman Bébé has a range of unique and timeless toys which the little ones in your life will love. Explore the exceptional collection of toys online today that are not only educational, encouraging leaps of growth, but are also buckets of fun.Explore the range of collaborative games and puzzles to make space for quality time throughout the day. Whether you have a younger baby or a growing child becoming curious and aware of their surroundings, JoJo Maman Bébé caters for a wide age range with interactive and engaging toys and puzzles.As summer has arrived, now is the perfect time to treat the kids to some outdoor toys. Whether the preference is imaginative play with toys such as character playsets and food sets, or more active fun with skipping ropes, bikes and scooters, JoJo Maman Bébé has a range of outdoor toys and games to enjoy this summer.Whether you're gifting a little one or a parent-to-be, JoJo Maman Bébé has a beautiful range of gifts for every occasion. From personalised keepsakes to practical parenting support, there's a wide range of entertainment and essential gifting options. Personalised baby gifts are a thoughtful way to welcome a new arrival into your life. Make the gift your own by personalising it with a name of your choice, perfect for a 1st birthday or christening.
Stylish Maternity Wear for the Summer at JoJo Maman Bébé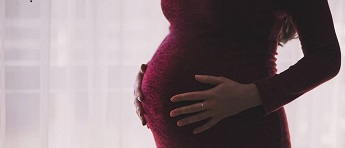 At JoJo Maman Bébé, it's not all about the little ones. With an exceptional range of maternity products such as clothes, lingerie, pregnancy essentials and post-natal nursing support, JoJo Maman Bébé also takes care of the mums and mums to be. It can be challenging to navigate your sense of style during pregnancy as you see your body adapting to the growing human inside you. While it might feel tough at times knowing what to wear, consistently juggling between wanting to look and feel nice and also realising the necessity of comfort. The maternity range at JoJo Maman Bébé is the perfect solution to a lack of compromise by providing stylish pieces which fit you like a glove.If you have plans that require getting a little more dressed up, then the collection of maternity dresses available at JoJo Maman Bébé are perfect for wherever you're going. From shirt dresses, tube dresses, wrap dresses perfect for the summer, and more on offer in different prints, patterns, colours and lengths, you will find a dress to make you feel confident and comfortable.Ensuring that you are well-rested is essential while pregnant, and we all know that comfy and cosy pyjamas are crucial for a good nights sleep. There's nothing quite like lounging around the house wearing pyjamas at all hours on a lazy day. Whether you tend to prefer trousers or shorts sets with a camisole top, a t-shirt or long sleeves, or even a nightdress or robe, JoJo Maman Bébé has a snug range of nightwear to help you feel relaxed even after all the sleepless nights.