Expedia Hints & Tips
Jet off for less by heading over to Expedia UK and taking advantage of these cracking money-saving tips for a bargain on your holiday booking:
Book well in advance to bag yourself some serious bargains on Expedia bookings, and on the other hand you can leave it late and book last-minute for a tidy saving on holiday clearances.
Being flexible is a great way to save, so for those who don't have a specific date or destination in mind, shop around for some incredible Expedia deals.
Get peace of mind with your purchase thanks to Expedia free cancellations, so if plans change, you won't be left out of pocket.
Check out the Expedia live chat over on their customer service portal page to learn more about refunds during this time and cancelling your trip due to COVID-19.
Check out the Expedia website to see the latest Expedia flights and hotel offers this season - you'll be surprised with all the amazing offers!
FAQs
How can I get an Expedia voucher codes?
The best way to get a top Expedia holiday deal is to check-in with MyVoucherCodes. The team constantly updates the page with the best offers available and you'll find exclusive codes for savings you won't find anywhere else.
When Can You Check-In Online at Expedia?
Online check in opens between 24 and 48 hours before your flight, depending on the airline. To save you time, have your Confirmation Code ready. This is the 6-character code listed in your itinerary.
How to Change or Cancel a Flight?
To make changes or cancel your trip, you need to visit the
My Trips page
. Charges for changes and cancellations may apply so you should check with your airline before applying any changes.
What are Your Payment Options at Expedia?
The options you have for payment are:Pay Now Online – Pay in full when you complete your booking. Payment methods are Visa or Mastercard, PayPal, or PointsBook Now Pay Later – Some hotels offer the option to book now and pay when you check-in or out. This will be in local currency.Book Now Reserve with Deposit – Some Hotels offer the option to book with a deposit and pay the remaining balance upon check-in or out. This will be in local currency.
What is Expedia Rewards?
Expedia Rewards is an exclusive and free programme that makes travel more rewarding. Joining unlocks special member pricing, points for future travel, and more perks. Go to the
Rewards
page to become a member.
Do Expedia Use Nectar Points?
Absolutely, you can both earn and spend Nectar points on Expedia. You will earn points on any eligible booking you make. Spending points are available for selected trips and booking methods. For more information visit the Redeem Your Expedia Rewards Points page.
Using your Expedia promotion code
Simply choose the Expedia offer you want to take advantage of from the MyVoucherCodes website and follow these instructions.


Click 'Get Code' on the MyVoucherCodes website, followed by 'Copy Code'
You will automatically be taken to the Expedia website.
Simply find your perfect flights, hotels and more, before clicking through to the checkout.
Sign into your account or continue as a guest.
Once you're ready to book, you can apply your Expedia promotion code by adding it to the payment details section, under 'Enter a coupon or promotion code', just above the 'Cardholder's name' field.
Finish booking and wait for your incredible holiday to get started.
What Seasonal offers do Expedia have?
Jet off for Less this January
Beat the January blues with a bargain on incredible holidays, from winter sun destinations to stunning
city breaks
. Keep your eyes peeled in the January sales for a chance to get some fantastic savings.
If you can be flexible with the travel dates, then you'd be surprised how far your money can take you. By travelling in the off-season, you can take to the skies for a lovely, low price.
If you're not sure where to go, why not head off the beaten track to some new places? There are tonnes of hidden gems for incredible prices, so why not be adventurous without breaking the bank.
So, whether it's a week at the beach or an extreme skiing experience, there's a saving to be had!
Cracking Christmas Discounts
Given the choice between a week of miserable, winter weather, and a piña colada by the pool, we know which one we'd choose. Get out of the rain and seek out some sunshine thanks to the
winter sale
.
If you really want to experience some Christmas spirit, then a city break might be right up your street. From the wonderful German markets in Berlin to a magical experience in the Big Apple, book well ahead to make sure you're getting the best deal.
Save on Springtime Sunshine
Fancy an Easter holiday without the eggs-travagant price? Keep an eye on the Easter sale, so you can hop on a plane and fly away with the whole family.Make the most of your bank holiday weekend with a brilliant break. You'll have to be quick, it's a popular time so you'll want to beat the crowds to those Spring savings.
Bag a Bargain on Beach Holidays
With the sun out and the kids off school, people want to take advantage and take to the skies for a nice, long break. Whether it's Dubai or Disneyland Paris, check the
summer sale
regularly for flash deals. You'll need to be quick, there's sure to be other savvy travellers on the lookout for some steals!
If you can leave it late, then you could save big. June, July and August are the most popular travel times of the year, so, expect to see the best deals snapped up fast. If you can head out in September, you could save a tidy sum of money.
Brits love heading to favourites like Majorca and Fuerteventura. But you could head off the beaten path with beach holidays in Switzerland and Sweden to really see the savings.
Guide to Booking Flights & Hotels at Expedia
The days of the traditional two-week package holiday being our only travel option are well and truly over. They have been for some time. Nowadays, we can book a trip for as many days as we like, with as many destinations as we like and travel there however we like. We're not shoe-horned into a trip that just doesn't suit us.
Flights can be booked for tomorrow. Hotels can be booked for today. Quick and easy online booking is the name of the game. The world is quite literally at our fingertips.
With Expedia, you can build the trip of your dreams. Planning to travel around the beaches of Bali, booking hotel rooms as you go? Easy peasy! Fancy touring the city sights of Barcelona this weekend? Book your flights and off you go! Want to keep it closer to home with a spa weekend in the British countryside? Go treat yourself to a late deal on a plush hotel! (And you can even now book train travel with Expedia.)
Expedia Flights
In just a few clicks, you could be packing your bags and heading to the airport with Expedia Flights. Return, one way, multiple destinations; it's all possible on Expedia.co.uk.Whether you have a preferred airline or you're easy about who you fly with, Expedia is waiting for your booking. Simply enter your departure airport, destination and travel dates and et voila, all your available options will pop up. At this point, you can add in 'nearby airports' to widen your search.You can also narrow down your search by selecting the time of day you want to travel and eliminating any airlines that don't suit your travel needs. Filter by direct flights too, if you don't fancy any stopovers. Choose the best flight for you, then all that's left is for you to remember to dig out your passport!
Expedia Hotels
Searching for hotels is just as easy on Expedia. Simply enter your dates and destination and literally hundreds, maybe even thousands of fabulous hotels will pop up.You can filter by property class, price per night, property type and meal plan to narrow down the search to find your perfect hotel. Expedia will even allow you to narrow down by area, so if there's a particular area of a city you want to stay in, that's no problem either.Each hotel listing contains all the information you need to make your decision. Photos, maps, room descriptions, amenities. They all matter, and they're all covered. And of course, there's the all-important guest reviews and percentage ratings. An essential tool for booking the right hotel.
Expedia Flights and Hotels
And naturally, there's always the option to book both your flights and your hotel on Expedia. They often have great deals on booking both together. Either way, the whole process is fuss-free. Because booking a trip away shouldn't be full of fuss, should it? So book your flights and hotels, fuss-free, with Expedia today. Head over to Expedia.co.uk with one of our discount deals. Bon Voyage!
Top US Holiday Destinations with Expedia
With so much to see and do, heading to the States can be a little overwhelming. With some of the biggest tourist attractions, incredible cities, gorgeous geography and fabulous food, you don't want to miss out on.
To make it easy for you, we've put together some of the top destinations that should go straight on anyone's bucket list.
Florida
For those after a fun-filled family getaway, it
doesn't get much better than Florida
. With 15 theme parks in Greater Orlando, there's so much to choose from that'll have you and the kids giddy with excitement. From the famous DisneyWorld and Universal Studios, to Legoland, you're spoilt for choice.
With 11 national parks and 9 hiking trails, there's something for those looking to get out there and explore. With beautiful natural views, you'll be blown away by Florida's beauty and find yourself on an adventure you'll never forget.
Whether you're a thrill seeker, or you're looking to check out some history, there's so much to do. From hover crafting through the Everglades National Park, to the Kennedy space centre, you're catered for.
Las Vegas
For those looking for a more adult trip, then you can't go wrong with Vegas. Whether you want to check out the casinos, or catch a show, there's no place better. You'll be blown away by the beauty of
the bright lights in Las Vegas
.
While it's famous for the Las Vegas strip, there's so much incredible geography that you don't want to miss. With the Grand Canyon just down the road, you're a stone's throw away from one of the most beautiful natural wonders in the world. Not to mention Death Valley National Park is near if you can handle the heat.
To soak up some culture, there's some stunning spots you'll need to take a trip to. With Hoover Dam down the road and incredible institutions like the mob museum and the neon museum, there's so much to see and do.
Hawaii
For those looking to soak up some sun and hit the beach, it
doesn't come much better than Hawaii
. With a ton of stunning, sandy spots to choose from, you'll be spoilt for choice. Whether you just want a tan or you're after some fun in the sea, you've got plenty of options.
From surfing and snorkelling, to submarine experiences and canoe rides, you're in for a good time. Not to mention when the sun goes down, it's worth checking out a luau for a traditional Hawaiian experience. With stunning views, incredible displays and delicious food, you can't go wrong.
For the best view, it's worth taking the trip up Mauna Kea, the tallest mountain in the world. With spectacular sunset views from over 13,000 feet in the sky, there's really nothing else like it.
New York
For a truly magical experience,
it's all about the Big Apple
. There's so much to do in New York, from heading to some of the incredible skyscrapers, like the Empire State building, to walking the streets from your favourite movies, it's a wonderful experience.
For entertainment, there's the world-famous Broadway. With stunning shows on every day, it's worth checking out what's playing and getting the authentic theatre experience. Not to mention there's one of the most famous gig venues in the world in Madison Square Gardens, so see what's on and grab a ticket!
To really make the most of a trip to New York, it's worth checking it out at Christmas. Famously a beautiful experience, you can see the beautiful bright lights, and head to Times Square at the most wonderful time of the year.
To make the most of your holiday, it's worth seeing what MyVoucherCodes have on offer. With all the latest deals and offers, you could save yourself a small fortune on a USA holiday with Expedia.
Book Your Dream Vacation With Expedia Holidays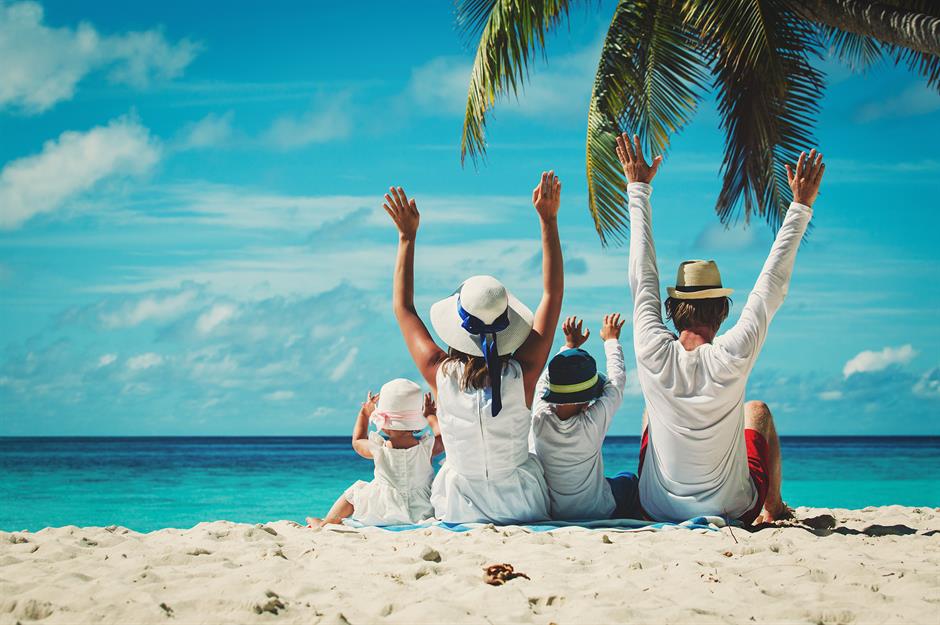 Having quality time with friends, loved ones and family on holiday makes those precious moments even more special. Whether it's an all-inclusive getaway with a partner to somewhere hot and beautiful, or perhaps you're taking a solo trip somewhere for self discovery and a travelling experience of a lifetime, booking your holiday with Expedia is your go-to destination (pun intended!) COVID-19 may be making travelling and booking holidays more difficult and challenging than usual, but there are still fantastic holiday options should you choose to travel.
Expedia holidays offer an irresistible range of cheap holiday offers that include flight & hotel arrangements, meaning booking cheap holidays with Expedia this season has never been so easy & convenient. Travelling around the world with Expedia holidays has never been so good for jet setters and keen travel seekers to discover amazing holiday experiences, all from a beautiful range of holiday & travel destinations.
Are you looking for a romantic holiday? Expedia holidays offer a range of travel destinations for couples holidays whatever the season may be. Couples holidays at Expedia are perfect for people looking for a romantic travel destination and holiday experience that will feel them with love. With romantic & iconic travel destination choices such as Paris, Amsterdam and Venice just to name a few, booking a couples holiday at Expedia has never been so dreamy.
Whatever the type of holiday you're on the travelling-hunt for, Expedia holidays offer it all. From city breaks to beach, nature, staycation and even ski holidays, booking your holiday experience through Expedia will make all your travel dreams come true!
Travel Safely With Expedia Flights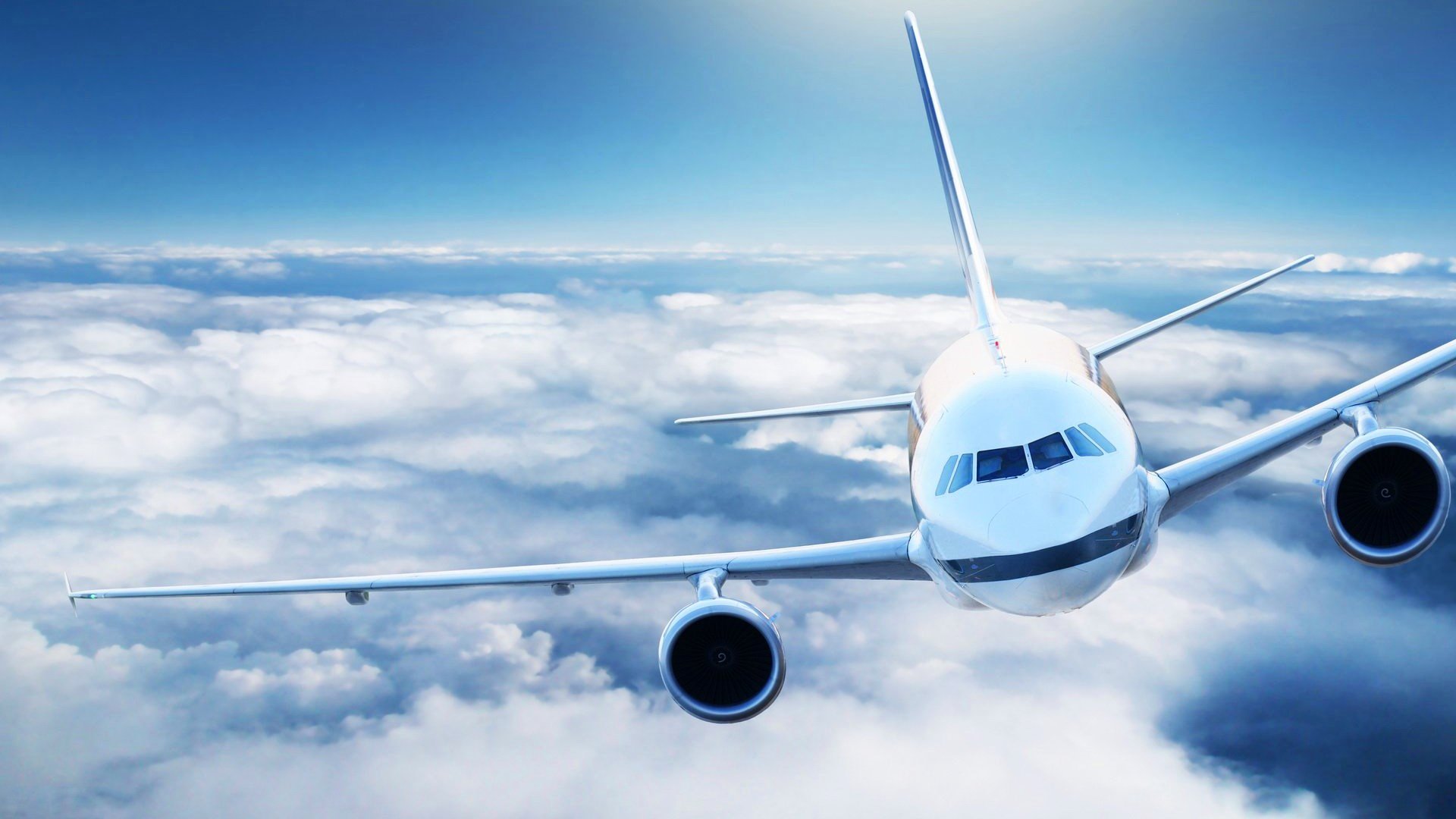 Expedia makes it super easy and convenient for customers to find & discover cheap online flights. With a range of top flight promotions and travel destinations on offer, booking your holiday travel through Expedia is a great way to save money on your Expedia flights. And if you're planning a last-minute trip somewhere, you can still reap the rewards of cheaper flights as they have a range of daily deals & offers on Expedia flights and travel whatever the season - hooray!
Planning on jet setting somewhere this season? Why not! Travel with Expedia flights for a travelling experience of a lifetime that you won't want to miss. Expedia flights are comfortable, relaxed and super safe making it one of the number 1 destinations for cheaper flights.Expedia flights go across the entire world with amazing flight destinations to places such as New York to Beijing, Australia, Cairo and lots more.
Cheaper Travel With An Expedia Discount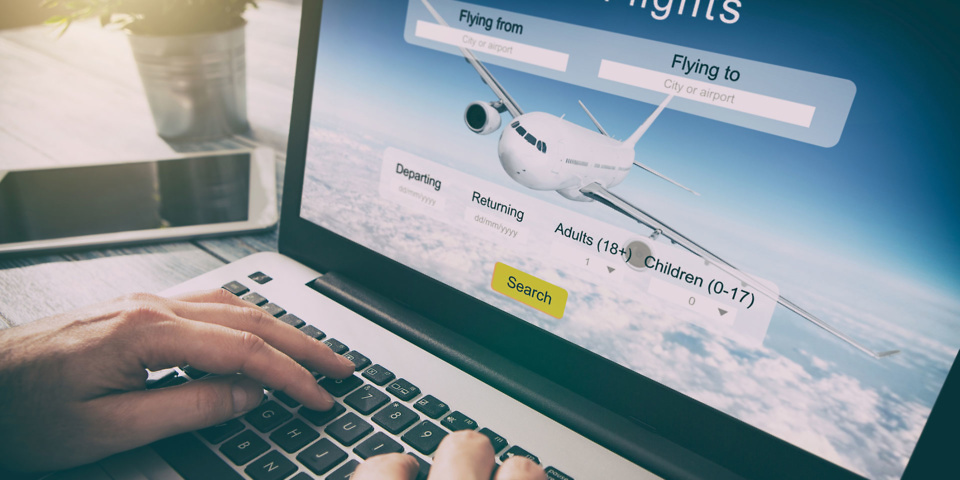 Expedia are the holiday experts, and they most certainly make it their goal to keep travellers and customers happy with their online Expedia discounts, promotions and offers. With irresistible discounts on cheap flights, cheaper accommodation & holiday deals, you're now one step closer to booking the holiday of your dreams - without the hefty price tag. Expedia currently offers a fantastic book early and save deal for all those early birds - save 20% on select hotels and stays when you book 60 days in advance - amazing!
Expedia discounts are your number one place for finding the most amazing deals & offers for booking cheap holidays, smooth flights, amazing hotels and car hires. Browse from a range of Expedia's daily top flight promotions, daily flight deals, and other general offers for the latest in Expedia discounts. Travelling can be stressful, but with Expedia it's made simple. Book with ease and save money on flights when you organise your holiday & travel plans with Expedia - you won't regret it!