More information about Speciality & Fine Food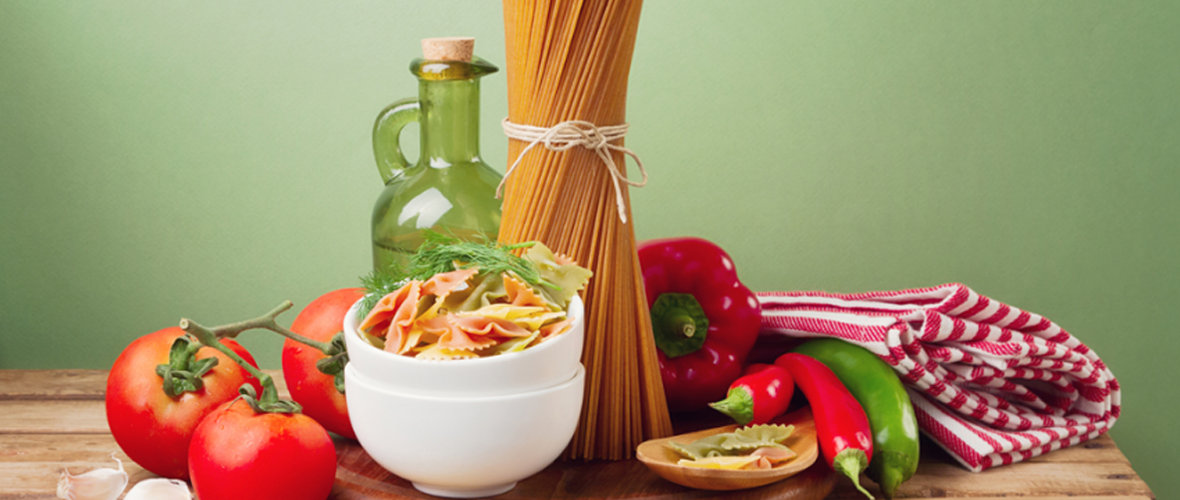 Indulging in fine foods needn't be the preserve of the wealthy. Plus, these days it's more than just the champagne, caviar, truffles and foi gras, which immediately come to mind when we think of this subject. Yes, it's much bigger than that! And we have the celebrity chefs such as Hugh Fearnley-Whittingstall, Delia Smith and Heston Blumenthal to thank for that. Bringing to light a wide range of techniques and ingredients, they have made the art of creating and enjoying food accessible to everyone. Now we're starting to think much more about what we eat, where we source our food and how it is prepared. In UK, during colonial times, it was the trade routes and emerging corporations which brought to societies attention a range of exotic specialities, new ingredients and condiments such as tea, coffee and spices - much like the TV chefs of today.
Example Vouchers
Here's a few example of some of the really amazing deals we've promoted with our Speciality & Fine Foods Category in the past:
Exclusive 10% Off Orders at Hotel Chocolat
£10 Off All Orders Over £50 at Ocado
Exclusive £35 Off The Butchers Steak Selection at Donald Russell
Up To 50% Off Confectionery And Food at Fortnum and Mason
Exclusive £17 Off Your First Order at Hello Fresh
2 Boxes Free Plus Free Delivery at Graze
2 For 1 On Selected Drinks at Tassimo Shop
10% Off Irish Cheese Box at Pong Cheese
35% Off Your Order at Exante Diet
50% Off All Signature Blends at Twinings

Sadly, these offers have now expired. But, fear not, they've been replaced with even better promotions - check out the latest offers at the top of this page.
How to Redeem a Voucher Code
If you're looking to save money on great food, you've certainly come to the right place! Here at MyVoucherCodes we bring you the latest money voucher codes from all the biggest speciality food retailers, so you can enjoy the finer things in life, for less! Using our promo codes is as easy as pie and takes just a few short moments, so what are you waiting for? Have a look at the latest tasty deals on offers at the top of this page and, when you spot something you'd like to try, follow these simple steps:
Open you code by clicking on the 'Get Voucher Code' button and, when it
appears, highlight and copy it, following the instructions on the page. Now you need to visit the merchant website, so click the link, as directed. When you get there, all you have to do is a normal shop. Once you have finished, and reviewed the items in your cart, look out from the relevant field to paste your code – this could be in the basket or on the checkout page. Once you've sorted that out, all you need to do is apply the code and complete the transaction. Before you pay, double check the discount has been applied as codes cannot be redeemed afterwards.
You May Also Like
What's the perfect accompaniment to a meal fit for royalty? Well of course, it has to be the best booze money can buy. Wash down these tasty treats with a fantastic selection of heavily discounted fine wines, beers and spirits available in our specialist Category right now.
Regardless of whether you're just looking to sample some amazing fine prepared foods, or are hoping to emulate one of the great chefs by attempting some adventurous cooking, you'll probably need to get some basic ingredients. Check out our Supermarkets & Groceries category to pick up all the essentials, for less!
Restaurants, Takeaways & Bars
What can you do if your culinary experiments don't go as planned? Don't worry, put down that wooden spoon, take off that novelty apron and check out the amazing deals available in Restaurants, Takeaways & Bars Category, where you'll find a number of delicious, money saving options.
If you have a sweet tooth and are looking for confectionary and chocolate, stop what you're doing and head over to our Sweets & Chocolates Category where you get a rush, not only from the sugar, but the incredible discounts too.