ASDA Hints & Tips
With all the biggest brands at the lowest prices, there's a reason ASDA is one of the biggest supermarkets in the UK, and with these hints and tips, you can get even more for your money:
Incredible Asda Offers
The ASDA offers page is the place to be for all the latest deals, and you could save an absolute fortune on your weekly shop with the discounts and multi-buy offers.
Anytime Grocery Delivery
For just £5 a month, you can get your hands on the anytime year grocery pass, where you can get your groceries delivered, and save on the cost of having it brought to your front door.
Asda Rollbacks
The ASDA Rollback section is packed full of great deals on essential groceries, from your favourite big brands to ASDA Basic essentials.
FAQs
How can I find the best ASDA offers?
The easiest way to uncover the best deals at ASDA is to check in with MyVoucherCodes before you pay for your order. Our team sources the best discounts and multibuys available to help you save on your weekly shop.
Do ASDA off Click and Collect?
Yes, as well as a trusted home delivery, ASDA also offer a click and collect service that will make the weekly shop easy. Simply select your products online, choose click and collect when you're ready to go, and a dedicated team of pickers will get your shop ready for you.
What are the ASDA opening times?
The opening times vary from store to store and they are based on consumer demand. Use the
store locator
to find the ASDA nearest you, its opening hours, and directions to the store.
Can I shop with George at ASDA online?
Yes, as well as all your groceries you can pick up the affordable George fashion and home style you'd find in-store. There are separate sections to make shopping simple, but they will come on separate deliveries.
Using Your ASDA Discount Code


Browse our website for a discount code that fits the order you want to make.


Click 'Get Code' to unlock your voucher and copy this for later.


Using a second tab, open up the ASDA website and begin to browse for the items you need.


Add each item to your cart and view your bag once finished. Make sure you have everything you need.


Enter your postcode and delivery details, then proceed to checkout. Paste your ASDA voucher code into the 'Discounts' box and click 'Apply'.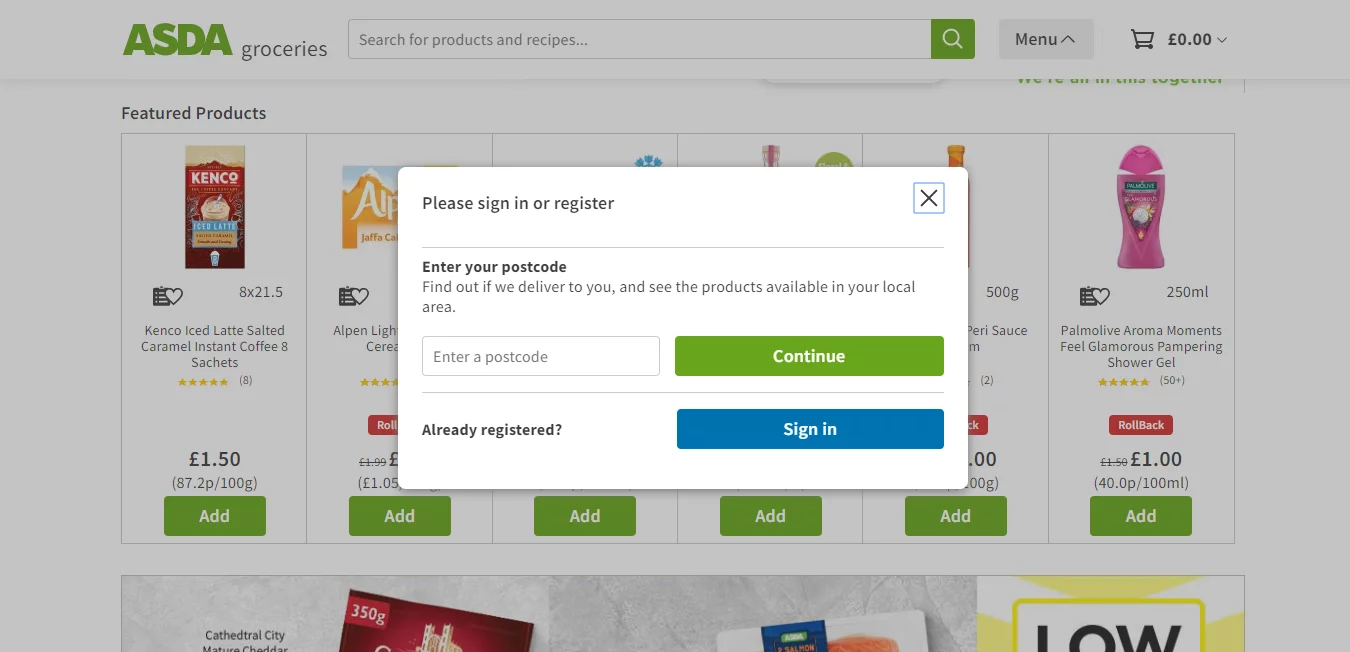 Shop Safely with Asda
When it comes to our weekly shop, we want to do it safely. With the Coronavirus still very much being a part of everyday life, it's important that we know we can shop with our health in mind. Luckily, at Asda they've got you covered with their guidelines.
Shopping In-Store at Asda
Asda encourage shoppers with any symptoms to not enter the store, and for everyone's safety, you'll be asked to wear a facemask unless you're exempt. Social distancing rules will need to be respected, and you should sanitise your hands on the way in. They even have antimicrobial handles on their baskets and trolleys to help stop the spread.
Scan & Go
With the Asda scan and go system, you can download the app and scan the products you want as you shop. That way you can pay for the goods that you want, without having to go through checkout by adding your bank card to the app.
The Asda Volunteer Shopping Card
With the volunteer shopping card you can have someone do your shopping for you. It makes it easier to shop online and your volunteer can go in and grab the goods with minimal contact. You can swipe the card with contactless payment, for a safe experience.
Check Out the Asda Coronavirus Guidelines
Asda are doing their best to cater to those essential needs, and have a dedicated
Coronavirus guidelines page
that's worth a look. From there you can find all the information you need before you head out to the store. But there's always the option of placing an online delivery for a safe experience.
Get Those Groceries Sorted with Asda
Whether you need to get those weeknight meals sorted, or you're eyeing up a weekend treat, you can get everything sorted over at Asda. From breakfast and lunch, to dinner and dessert, you're covered. Whatever your diet requires, and whatever you fancy, your Asda groceries shop has got your back.
Asda Meat
When it comes to meat, Asda have got what you need. From fresh meats like steaks, sausages, mince and roasts, to sandwich meats like ham, chicken and more. So, whether you're packing a few school lunches, or you're planning a Sunday roast, you can get it all under one roof.
Asda Fruit & Veg
We've all got to eat our 5 a day, and at Asda, you can rest assured you won't need to break the bank to do just that. Whether it's an apple for the kids lunch, or you want a bunch of onions for your spaghetti Bolognese, there's a ton of affordable options.
Something for Every Dietary Requirement
Whether you want to take a trip through the Asda gluten-free section, or you follow a vegan diet, you can get everything you need to follow your diet without sacrificing flavour. Whatever your dietary requirements, there's something for you, whether it's off the shelf, or you want some for the freezer.
Grab a Bargain on Groceries
For a wonderful saving on your weekly shop, you can't go wrong with an Asda discount code. Grab one to get yourself a great deal on those Asda groceries.
George at Asda
While we all associate Asda as one of the top places to grab our groceries, with George at Asda you can get your home, fashion and electronic needs seen to as well. Whether you want a wardrobe update for Summer, you want to take your entertainment setup to the next level, or you just want some new home décor, they've got you covered.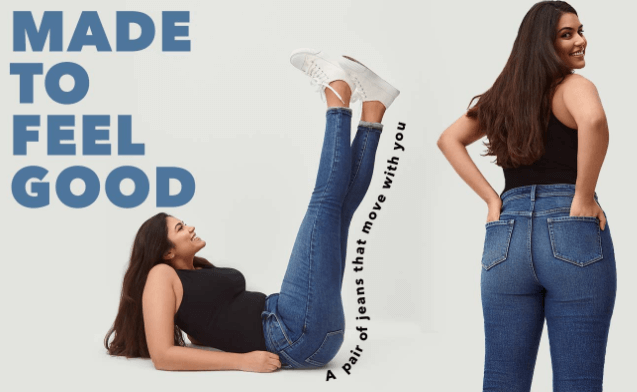 Asda Clothing
With Comfort, style and affordability at the top of the list, you can bet George at Asda have your clothing needs covered. Whether you want a Spring wardrobe update with tees and shorts, or you just want to stock up on essentials like socks and underwear, Asda have your back.
Asda Electronics
With affordable electronics, you can really step up your entertainment experience. From Asda TV's, to sound systems, games consoles and everything in between, you can't go wrong. To top it off, they've got the latest games, movies and music. They've even got essential household gear, from microwaves and irons, to vacuum cleaners and kettles.
Asda Furniture
You can even get your home kitted out with some fabulous furnishings. Especially with Spring around the corner, the Asda garden furniture section will be right up your street. Whether you want somewhere to eat on a warm evening, or you just need some outdoor décor to pretty up the place, they've got it all.
Grab an Asda Discount Code
So, whether you want to stock up on fashion, you're upgrading your home, or you just want some Asda toys to give the kids, grab an Asda voucher code and get saving at George.
What Else Does Asda Offer?
What doesn't it offer? With an in-store opticians, photo print shop, wine store, mobile phone deals and much more, you can get all of your weekend errands done and dusted before lunchtime! That's not all -  Asda's exclusive shop, George, is bursting with beautiful clothes, children's toys, garden essentials and fabulous furniture, so you can pick up a treat for the whole family while shopping at Asda.