Offers for Viator were last updated Thursday 22 July 2021 18:12
Viator Codes That You've Missed
View Terms & Conditions

View Terms & Conditions

You'll receive a full refund if you cancel at least 24 hours in advance of most experiences.
Most Popular Viator Code & Discount
| Offer Description | Expires | Discount Type |
| --- | --- | --- |
| Get Nashville Tours and Attraction Tickets from Under £10 | | Deal |
| New York Tours and Tickets Available from Under £10 | | Deal |
| Book San Francisco Tours and Tickets from Under £10 | | Deal |
| Dublin Tours and Tickets Available from £4 | | Deal |
| Lake District Tours and Tickets Available from £35 | | Deal |
Viator Money-Saving Hints and Tips
Free Cancellation:
Cancel at least 24 hours before your experience and you'll get a full refund.
Lowest Price Guarantee:
Find a lower price within three days of booking and Viator will refund you the difference.
Newsletter Sign Up:
Get 10% off your first purchase and special offers to your inbox when you sign up to the newsletter.
Viator Discounts Codes:
Add a discount code at checkout to get an even cheaper deal.
What Else Does Viator Offer?
Looking for inspiration? Hop on to the Viator Pinterest board for top tips and things to do on your next holiday.
Does Viator offer student discount?
Not at the moment but you can use one of our voucher codes to get money off.
Does Viator offer military discount?
No but you can get a cheaper deal with our voucher codes.
Does Viator offer NHS discount?
Not at the moment but you can still get a great deal with one of our discount codes.
How do I get in contact with Viator?
Viator's help centre has a handy FAQ's section which might be able to answer your question. If not, give them a call on 020 3318 0421.
What are the Most Popular Tours in London?
When you head to the capital you want to make sure you see all the best stuff. But with so much on offer in the big city, it's hard to know where to begin. Should you explore the museums, or jump on the London Eye? To save you from stressing out about seeing the right sights, we've poured over everything Viator has to offer and put together the definitive list of London's most loved tours.
One Day Wonders
The
London in One Day tour
is a cracking place to start. You won't miss out on any of the must-see sights with this tour. You'll swing by world famous sights like Big Ben and Westminster Abbey. Off the bus, you'll get a fact packed tour around the Tower of London and St Paul's Cathedral.You'll also get a unique view of the sprawling city before the day is out. A complimentary Thames River Cruise will give you a superb view of the Houses of Parliament. The optional London Eye ride will give you a bird's eye view, and spectacular photos to take home.What's included:


Your Blue Badge guide


Transport in an air-conditioned coach (maximum 53 people)


Relaxing Thames River cruise


London Eye ride (if option selected)


Your Entry to Tower of London


Your Entry to St Paul's Cathedral


pellbinding Stops
The Harry Potter Tour of Universal Studios is an absolute must for any fans of the fantastic wizarding world.For seven hours you will follow in the footsteps of the world's most famous wizard as you discover how the smash hit films were made. Your guide will explain how the magic happened with special effects, animatronics, and all sorts of movie secrets.You'll step into some of the most famous sets in the Potter-verse and immerse yourself in all things magic. Diagon Alley, Dumbledore's office, and Platform 9 and ¾ complete with the original Hogwarts Express are all waiting to make you believe in magic again.What's Included:


Air-conditioned vehicle


Entry ticket to Harry Potter Warner Bros Studio Tour London


Evening on the Water
After a hectic day on the streets of London a change of pace will be needed. The London
Thames River Dinner Cruise
will let you see all the sights at a more sedate pace. London lights up once the sun goes down and the famous attractions take on a new look under sparkling lights and make for incredible photos. Sailing down the river, you'll see Tower Bridge, the London Eye, and Big Ben all lit up for the night.Whilst onboard, you will enjoy a delectable dinner with live entertainment and a glass of vino or two. It all makes for an enchanting evening on the glistening Thames that you'll never forget.What's included:


Live entertainment


Views of London


Coffee and Tea


Rock London Town
For a with a twist, the
London Rock Legends Small Group Tour
is perfect for music lovers. The small groups mean you get a more intimate tour around the capitals rock and roll hot spots.You'll take a luxury mini van to visit renowned clubs, world famous recording studios, and other sites etched into rock history. With a pumping soundtrack, you'll retrace the steps of legends like The Beatles, Jimi Hendrix, and Led Zeppelin.A visit to the Sticky Fingers restaurant that's owned by Rolling Stones bassist will top off your trip. It's a great chance to get a bite and hear more incredible stories about some of the biggest names in rock.What's included:
Transport by air-conditioned small coach
Professional guide
Whatever you want to do in the capital, there's always a way to save. MyVoucherCodes has loads of Viator discounts and voucher codes to make sure you save on your next trip.
Things to do in London with Viator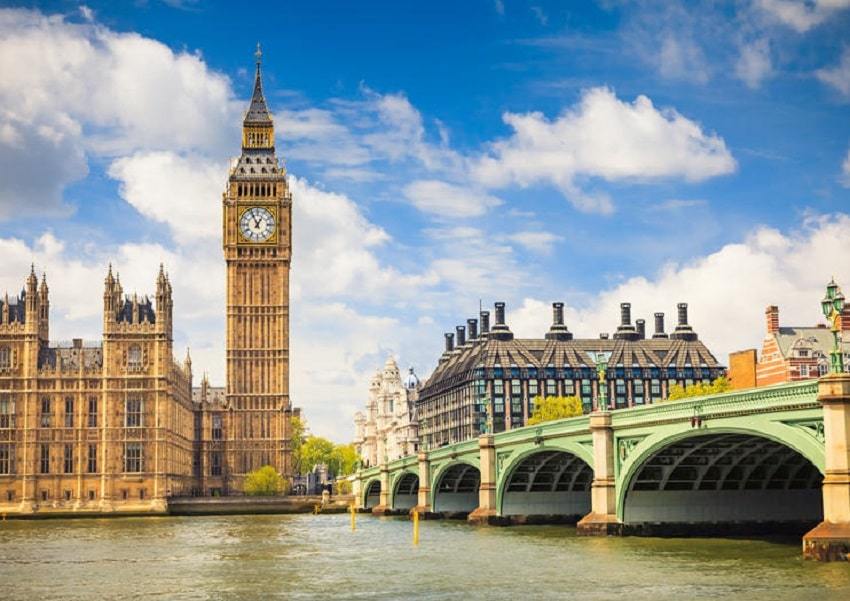 Now that summer has arrived, booking a day out with the family is a much-needed plan to start organising. With Viator, booking a hassle-free day out has never been more straightforward. With access to an abundance of London attractions and tours for the best prices, make headway on your planning today. Whether you're from London hoping to catch a glimpse of your favourite parts of the city, or you're planning to travel to the capital for an extra-special day, there's an attraction for you with Viator.
Viator London Eye
To get views of the entire city at once, The London Eye is the perfect answer to tackling a lot of ground while sightseeing. For those looking to go all out, you can upgrade your experience with Viator extras to make the day even more special. Combine your tickets for The London Eye with other London Attractions, London tours, river cruises and more for the ultimate experience.
Viator Sea Life
If you have The London Eye booked, why not pay a visit to SEA LIFE London Aquarium just a stone throws away. The London Aquarium has a range of exhibits and life displays including, walk-over glass shark tanks, transparent tunnels, perfect for interacting with the little ones.
Viator London Tours
As a city steeped in history, there's so much to see on a Viator London tour. Choose from the range of sightseeing tours available including, river cruises and bus tours, plus added extras like afternoon tea.
Viator Harry Potter World
If you're a fan of the mystical and magical, a visit to the Harry Potter Studios London will be a treat. Explore the on-screen magic and bring to life your favourite book and film with this enchanting day out.
Viator UK Tours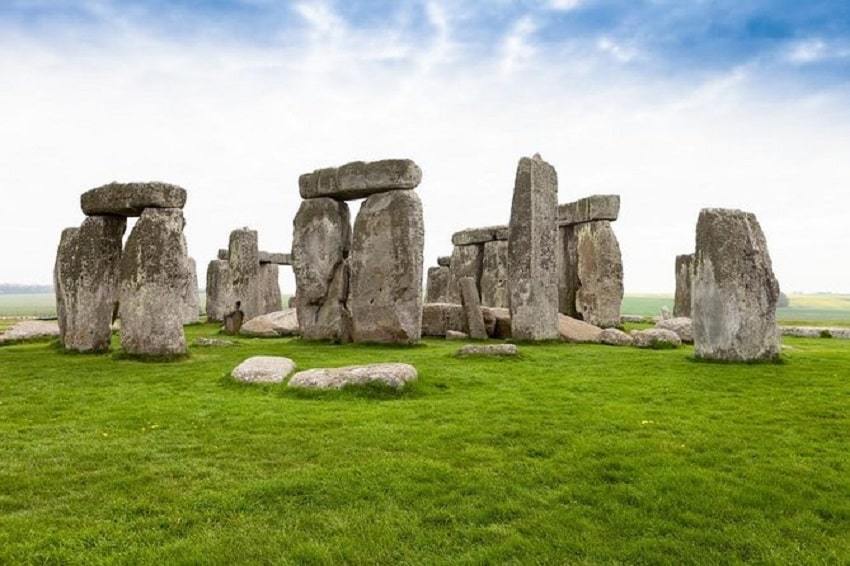 If you're from the UK and currently facing the potential of another year without a holiday abroad, maybe it's time to make the most of the areas around you. Viator helps remind us of all the undiscovered beauty we are yet to explore here in the UK, right under our noses. Whether you have a staycation in mind, some attractions, or a UK tour you'd like to see, explore the collection of Viator UK tours and activities to give yourself something to look forward to in the months ahead. Viator is full of information and guides to help you plan all activities and tours if you need some advice and inspiration on where to explore.
Viator Edinburgh
For those who are yet to visit Scotland, Edinburgh is full of things to do. Browse the available tours and excursions that will entertain the whole family when you book with Viator, from Edinburgh castle tours to Scottish Highland tours, Loch Ness cruises and more.
Viator Stonehenge, Windsor, and Bath Tour
With so many places to see in the UK, you can target a few UK top attractions in one tour with Viator. The Stonehenge, Windsor, and Bath full-day tour is a popular choice, including a guided Stonehenge tour, a coach tour of the beautiful Georgian city of Bath and a walking tour of Windsor or a visit to Windsor Castle.
Flexibility with Viator
As well as the exceptional range on offer online, the best thing about booking with Viator is having complete flexibility with your bookings. With last-minute availability and free cancellation, it's best to book with Viator if you're unsure about local and current restrictions in place.
Popular Worldwide Destinations at Viator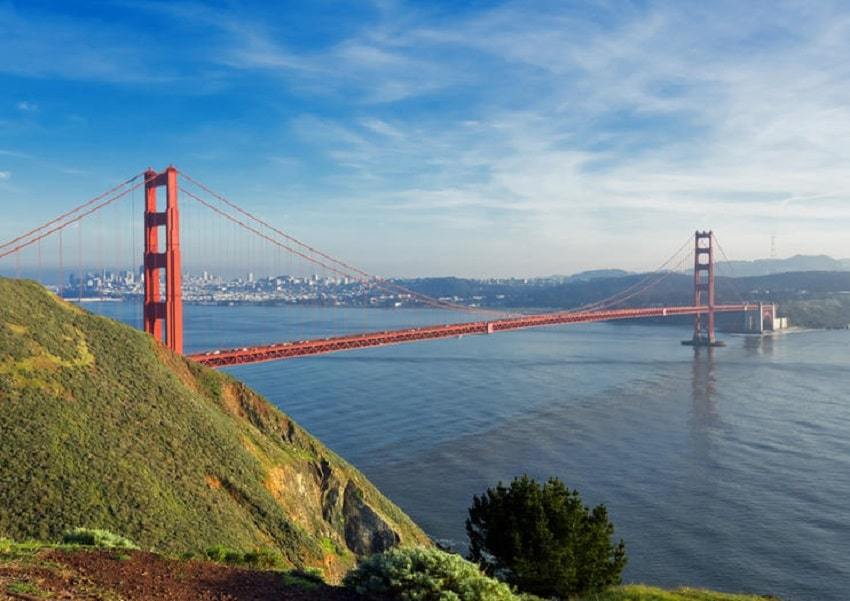 For those looking forward to the freedom to travel worldwide, Viator has a range of international tours, excursions, and activities in top destinations to make your next trip memorable.
Viator Dubai
There's so much to do in Dubai with Viator. Whether you want a taste of luxury amid spectacular skyscrapers, explore the dessert with driving experiences, camel rides and more, or go to a renowned Dubai water park, book a Viator Dubai tour to experience the best of Dubai.
Viator Auschwitz Tour
Krakow tours are a popular choice at Viator. Steeped in history, Krakow is a place visited by many sensitive to past events. You can purchase tickets for Auschwitz-Birkenau Memorial and Museum Tours and Activities to experience and reflect on this historical area first-hand.
Viator USA
If you're interested in visiting the USA, New York, San Francisco, and Las Vegas are a few of Viator's most popular destinations.
Viator New York
Viator offers a range of New York tours such as a Central Park tour, the Empire State Building, Statue of Liberty, 9/11 Memorial and more. To experience some stunning natural beauty, book a New York to Niagara Falls tour to get out of the city.
Viator San Fransisco
San Francisco is famous for wine tours and the Golden Gate Bridge cruises and tours, and with the Viator San Francisco tours, you have access to the most prominent parts of the city.
Viator Las Vegas
Las Vegas is well-known for its casinos and nightlife, attracting multitudes of tourists. Whether your focus is the bustling atmosphere or exploring the Grand Canyon and Dessert, the choice is yours with Viator.