More Information about Supermarkets & Groceries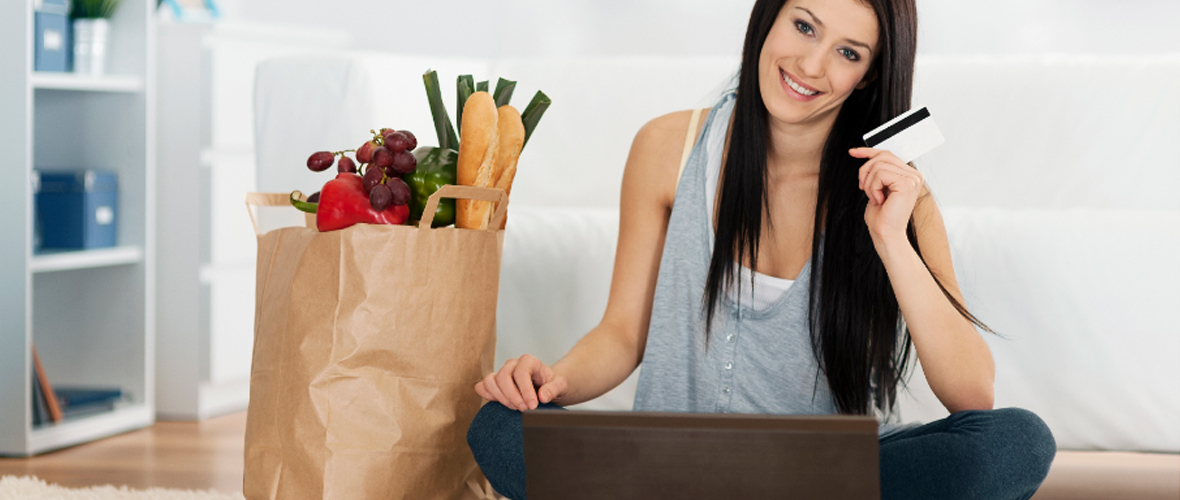 With almost everything you'd need to sustain life, under one roof (or on one website), at often, incredibly low prices, it's hardly surprising that supermarkets, ever since their inception, have been incredibly important to everyone, regardless of income or social status. In the UK, supermarkets first started making an appearance on our high streets and close to residential areas during the late 1940's and early 1950's. Of course, nowadays supermarkets have become the primary source for our grocery purchases - this is partially because, due to the superior buying power of the big, multinational supermarkets, prices are much more competitive compared to smaller shops. Another reason why we may favour supermarkets would be the tactic of selling particular popular items at a loss. As they are a huge part of our every-day the price of groceries affects our budget so it's important to find way to conduct a supermarket price comparison, in order to save money. We list the best deals for the biggest products, latest live discount vouchers and hottest sales, allowing you to compare the best offers and keep some money left over for the fun things in life.
Example Supermarket Offers & Grocery Vouchers
Here are some fantastic examples of offers we've previously promoted in the MyVoucherCodes Supermarkets & Groceries Category in the past:
£5 Off Your First Grocery Order When You Spend £40 and choose Click & Collect at ASDA
Exclusive £35 Off The Butchers Steak Selection at Donald Russell
£15 Off When You Spend Orders Over £60 On Grocery Shop at Tesco
£20 Off All Orders Over £60 at Ocado
£10 Off Your 3rd Purchase at Morrisons
£15 Off when you Spend £60 on Your First Grocery Order at Sainsbury's
Up To 50% Off at Holland and Barrett
Free Delivery On orders £25 at Iceland
Get 20% Off Selected Items at Riverford Organic Farms
Up To £15 Off All Orders Over £100 at Waitrose
But don't worry; you'll be still able to find fantastic promotions just like these in the latest listings at the top of this page.
How to Redeem a Voucher Code
Using our supermarket voucher codes is the fast and straightforward to enjoy incredible savings on your weekly or monthly shop. There really is no reason why you shouldn't give it a go, why, it's practically free money! So, check out what's on offer from your favourite supermarket today. Once you've found a deal you'd like to take advantage of, follow the simple instructions below.
To reveal you code, you need to click the green button beside the offer. That done, highlight and copy your code, following the instructions on the page. Next, click the green button, this one will take you to the supermarket website. Once you get there, conduct your usual shop. The only thing you need to differently is to add the promotional code to the relevant box in your shopping cart. Please ensure the code has been applied before you pay, as discount code cannot be applied after the sale.
You May Also Like
Why not splash out on some extra special booze? If you want the very best, often wine clubs and similar subscription services work out much cheaper, in comparison with supermarkets. Why check them out now? Plus, we've got voucher codes meaning even more savings.
Thinking about how to spend the money you just saved by using a supermarket promo code? Indulge in something extra special; give our Speciality & Fine Foods category a go. And yes, you'll enjoy fantastic discounts here too.
Pet Food & Accessories
Don't forget about your pets! With everything you'll ever need to feed and keep your pet happy, healthy and occupied, plus some excellent voucher code, our Pet Food & Accessories Category is but a click away.
Kids, Babies & Toys
Want a bigger selection of children's clothing options, or would like to compare prices on the essentials? Then don't forget to browse our Kids, Babies & Toys department.
FAQs
Will I need to create an account to buy groceries online?
Most supermarket website will require sign-up before you can shop. It usually takes just a few minutes and is an excellent way to find out about the latest promotions. You can also save you basket and make repeat orders based on your purchase history, making shopping super quick and easy.