Offers for Waitrose were last updated Wednesday 21 July 2021 12:45
Waitrose Codes That You've Missed
Most Popular Waitrose Code & Discount
| Offer Description | Expires | Discount Type |
| --- | --- | --- |
| £5 off First Orders Over £80 | | Voucher Code |
| Save up to 50% off Selected Groceries | | Deal |
| £5 off Fifth Orders Over £80 | | Voucher Code |
| £5 off Second Orders Over £80 | | Voucher Code |
| £5 off Third Orders Over £80 | | Voucher Code |
FAQ's
How can I get a Waitrose discount code?
The best way to grab a Waitrose code is to check in with MyVoucherCodes before you do your weekly shop. Our team collects the best available deals to save you money on your groceries. You might even find an exclusive code for savings you can't find anywhere else.
Do Waitrose offer free delivery?
The minimum spend for delivery is £60 and that is always free of charge. You just need to book your slot and shop and you'll receive all your goods within your chosen window.
Are there offers for my first Waitrose online shop?
Yes, you will regularly find deals that add value to your first shop at Waitrose. You'll find them all alongside the best offers Waitrose can offer on MyVoucherCodes.
Do Waitrose deliver to my area?
You can find your nearest store by using the
Waitrose branch finder
. This will show you your nearest store that can deliver to you if there is one.
Do Waitrose offer click and collect?
Yes, they do. You can place your order online and pick it up when you're ready.
Can I use myWaitrose vouchers online?
Unfortunately you can't. You can only use myWaitrose vouchers in-store.
Hints & Tips
When it comes to quality foods and ingredients, Waitrose has you covered. And with these hints and tips, you can get all those great groceries without the cost.


Take advantage of Waitrose free delivery when you spend £60 or more, and for those who live near a store, you can order online and collect in-store for free on orders over £40.



To get a great deal on groceries, head over to the Waitrose offers page, where you'll find discounts, multi-buy deals and more.



Sign up to myWaitrose for free, where you'll get fast-track shopping, exclusive Waitrose deals, and a free cup of tea or coffee when you head in-store.



Keep an eye out for Waitrose discount code, where they regularly offer big discounts on your first few shops. We'll have them listed here at MyVoucherCodes so you can be the first to know when these offers are running.


Waitrose Weekend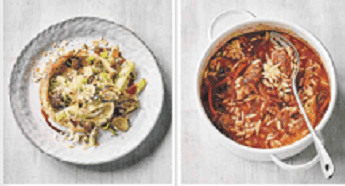 For a little inspiration on what to eat when Friday rolls around, it's worth checking out what Waitrose weekend have in-store for you. With a ton of great recipes, healthy eating tips and even cookery guides, you can get your fill with the Waitrose weekend newspaper.
There's a new issue out every weekend, so you'll never be short of inspiration when it comes to your meals. From delicious dishes that use seasonal ingredients, to quick plates of food for the whole family, they've got you covered for mealtime. That way, you know exactly what you need on that Waitrose shopping list.
For those looking to eat healthy in 2021, Waitrose recipes are the perfect way to make it a breeze. With delicious treats that are packed with the right stuff, you can't go wrong. Whether you want salmon, a pasta dish, a vegan delight, or anything in between, they've got you covered.
There's even fabulous competitions and puzzles to get stuck into, lifestyle tips to live with a little more balance, and it's packed with entertainment. The best part is that it's digital, so all you have to do is head to the
Waitrose weekend page
to start reading the latest issue.
So whether you want some recommendations on dinner, or just want an hour or two of entertainment, check out the online magazine. That way you can get inspired on what to buy in your next Waitrose shop.
Roast Up a Storm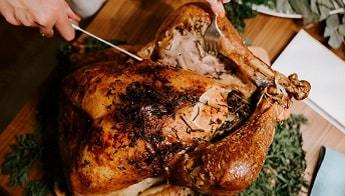 A traditional Sunday roast is a dinnertime institution in the UK. From delicious crispy roast potatoes, to a lovely gravy, there's a reason the country loves it so much. And with Waitrose online shopping, you can get everything you need for a wonderful roast.
For the star of the show, there's plenty of options. From beef and chicken, to pork and even veggie options. So, whatever your dietary requirements, you can't go wrong. So, you can pack your Waitrose delivery with the meaty flavours that you love, ready for a weekend roast.
Pack your Waitrose groceries with a ton of delightful veggie side dishes. From carrots, parsnips and peas, to wonderful potatoes that are ripe for roasting. They've got you everything you need to get your 5-a-day and fill your plate with a ton of roasty goodness.
They've even got the drinks sorted with Waitrose cellar. Offering a ton of whites, reds and rose Waitrose wine. There's even a ton of delightful and delicious Waitrose beer if you fancy something different. But there's softer options for those who are cutting down on their alcohol consumption this season.
When everyone has finished their meal and have licked their plates clean, there's even a selection of wonderful Waitrose desserts to tuck into. Whether you fancy cheesecake, a Victoria sponge, or just some buttery biscuits, they've got it all.
So, grab a Waitrose discount code and get saving on those Sunday roast essentials ready for the weekend ahead. You can bag yourself a bargain on a beautiful selection of ingredients.
Helping Out with the Health Kick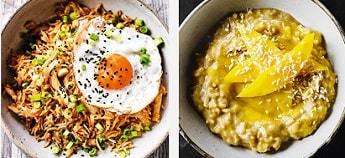 With lockdowns, quarantines and social distancing measures in place, a lot of us have been spending a lot more time at home. And for some, this means spending less time at the gym. But with Waitrose healthy meals, you can keep that balanced lifestyle, and treat your taste buds while you do it.
The Waitrose healthy eating section is packed with wonderful foods that'll make sure your body is getting the right stuff, without sacrificing flavour. And combined with the Waitrose recipes on offer, you can cook up a storm and satisfy your stomach, without having to splurge.
Waitrose groceries offer all the essentials, from your fruits and vegetables to fish, meats and more, so you can get creative in the kitchen. But they even offer healthy and quick meals for those busy days. So, you won't have to worry about a thing when it comes to mealtime.
There's a page packed with inspiration on how to cook up your Waitrose food, whether you want to know what to do with your rice, the best way to cook up your salmon, or just some salad inspiration, they've got you covered for dinner.
So, check out their website and get inspired before you do your Waitrose shopping. Top it off with a delightful discount code here at MyVoucherCodes, and you've got yourself a delightful, healthy meal, for a wonderful price.