View Terms & Conditions

View Terms & Conditions

Free on orders over 100 capsules and all machines.
Offers for Nespresso were last updated Saturday 31 July 2021 10:53
Nespresso Codes That You've Missed
Most Popular Nespresso Code & Discount
| Offer Description | Expires | Discount Type |
| --- | --- | --- |
| Master Origin Coffee Capsules from Under £5 | | Deal |
| Free Delivery on Selected Orders | | Deal |
| World Explorations Coffee Available from Under £4 | | Deal |
| Milk Frothers from Only £50 | | Deal |
| Barista Creations Coffee from Under £5 | | Deal |
Nespresso Hints & Tips
Save with a Nespresso Subscription
By getting yourself sorted for a while, you can actually save some money. Plus, you can get Nespresso discounts on machines too when you have a subscription.
Nespresso Offers
Check out the Nespresso offers section to find yourself some cracking discounts on the best coffee around.
Free Nespresso Delivery
Save on the extra costs with the Nespresso free delivery offer. That way you can save your cash for the coffee.
Recycle Those Pods
You can get peace of mind with your purchase thanks to the Nespresso recycling scheme. So, you aren't throwing those pods away just so they'll end up in a landfill. Find out more on the
Nespresso recycling page.
Nespresso Account Benefits
From wonderful customer service, to exclusive Nespresso discounts, you can save big with a Nespresso account, so it's worth signing up.
FAQs
Why Is The Discount Code Not Working?
Occasionally a voucher will expire unbeknownst to us, so it is very important to make sure that any discount or special offer has applied before proceeding with checkout.
How Can I Qualify For Free Delivery?
You must have 200 capsules or more in your basket to qualify for free shipping.
How Quickly Can I Get My Purchases?
Standard delivery will take 2-3 working days, although express delivery is available as an additional option.
Using Your Nespresso Discount Code
A Nespresso discount code is easy to redeem. Simply copy the code and then select the items you want to purchase. You will then find that in your shopping basket there is a section called 'promotions', that the code needs to be entered into.
Nespresso Coffee Machine Maintenance
When it comes to a high quality cuppa, nobody does it better than Nespresso. But it's important to take care of your Nespresso machine. Luckily, they've got you covered. With Nespresso descaling instructions, Nespresso customer service and even Nespresso recycling options for getting rid of those used pods in the greenest way.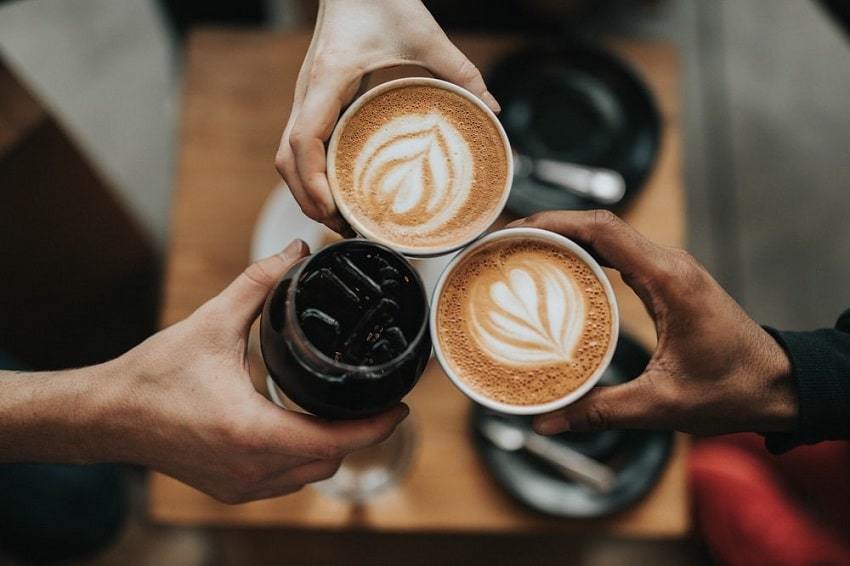 With your coffee machine, in most cases you get a Nespresso descaling kit. That way you can descale your machine and keep it in tip top condition, and make sure you're getting the best quality cuppa every morning.
With Nespresso recycling collection, you can do your best to get rid of your pods in a way that's good for the planet. All you need to do is get a free Nespresso recycling bag and take it to your nearest CollectPlus branch. Then you can rest assured your pods are being recycled!
So, grab yourself a Nespresso promo code and get saving, and rest assured you're covered with all your machines maintenance needs. And remember, if you're stuck, there's always the Nespresso contact number for quality customer service. Luckily, there's plenty of videos and guides on the Nespresso website if you need a little help keeping your machine descaled.
Subscribe and Save on Nespresso Coffee Pods
When it comes to the morning time, a lot of us swear by a piping hot mug of coffee to start our engines. Whether you want it with sugar, with milk, or just black, we all have our tastes. But with a Nespresso machine, we can all enjoy it exactly the way we like it, without any of the fuss.

With a Nespresso subscription, you can get all your favourite Nespresso pods, straight to our door when we need it. There's a ton of Nespresso capsules on offer, with different intensities, and flavours, so there's something for everyone. Whether you're a sucker for a flat white, or you just fancy a Nespresso pod hot chocolate.
With all the different quality machines on offer, you've got plenty of choice on what kind of coffee you want. From the Nespresso Citiz pods, to the Nespresso Vertuo pods, you'll need to make sure you're getting the right size and shape of capsule for your Nespresso pod holder.
That's where the subscription comes in, you can pick out exactly the right kind of pods you need and get exactly what you need to kick start your day with a caffeine boost. Then you can take your coffee to the next level with the Nespresso Aeroccino range of milk frothers, for an extra creamy cuppa.
So, grab yourself a subscription and save with a Nespresso promotional code. You can grab a cracking saving on coffee essentials, and start your day the right way.
More Information About Nespresso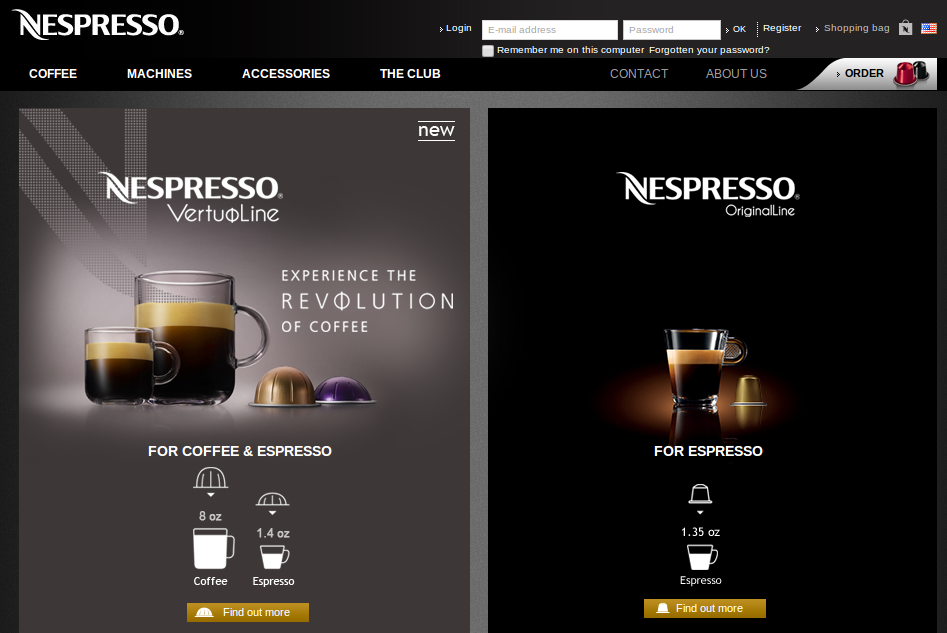 From its inception in 1986, Nespresso has set out to redefine and revolutionise the way espresso coffee is enjoyed by millions of people. Years of experience has allowed Nespresso to shape the face of global coffee culture with their innovative machines. It may seem fairly commonplace now, but prior to Nespresso, the whole capsule system was out of reach for most people. You can choose from 21 different coffee capsules so that you find the right blend for you.Whether first thing in the morning or after a meal, create the perfect cup of coffee to luxuriate within the comfort of your own home. It will be like having your own personal Barista on call 24 hours a day.