Currys Hints & Tips
Top tech doesn't have to cost a bomb, so head over to Currys and take advantage of these top tips for some savings on technology and electricals.

The Currys clearance is worth a look for some absolute steals across a bunch of categories, so check it out for a saving.


Save on the extra costs with the Currys free delivery offer, so you won't have to fork out for postage. Better yet, there's no minimum order value, so you can save no matter what you're buying.


Get peace of mind with your purchase thanks to the Currys price promise, where they'll match the price if you find it cheaper elsewhere up to 7 days after you've made your purchase, and to top it off, they'll even match discount code prices.


The Currys deals and offers page is well worth a saving for a terrific discount on top tech, so check it out to bag a bargain.


Don't worry about your old electricals going to waste, Currys will happily recycle them for you. You can even have them take it away when your replacement arrives, saving you the fuss of moving it!


You won't be left hanging when it comes to setup and installation, as Currys have experts on hand to do it all for you.


Although you can pick up great deals all-year-round, keep an eye out in the January sales for some absolute steals.


Currys offer flexible payment options, so you can buy now and pay with no interest if you pay within the first 6 months. All you need is a 10% deposit


Check out Currys cashback deals, where you can get money back on your purchases.


Try before you buy with the Currys lease programme. You can test computers and large-screen TV's. You can upgrade any time and as often as you like, so there's no commitment!.


When pay day rolls around, Currys have got you covered. They run pay day sales, so you can make the most of your hard earned money.
FAQs
How do I get a Currys discount code?
Currys offer codes that will save you money on a massive range of top tech and appliances. The best way to pick one up is to regularly check their MyVoucherCodes page. Our team is constantly updating the page with the best offers so customers save.
What are the Currys PC World delivery options?
You can get free standard delivery on all orders. This will have your package with you in 3-5 working days. Next day delivery comes with a charge of £20. It'll be with you the next day when you order by 7pm. Full details of all options on the
delivery page
.
Is there a Currys click and collect option?
Yes, you can buy online and pick up in your nearest branch. It's important to check out where your local branch stands with the Coronavirus restrictions on their website.
When is the Currys sale?
Currys PC World run sales throughout the year and you'll find details for all of them on MyVoucherCodes, including when they finish. A good rule of thumb is to check in on Bank Holidays. You'll get a great deal on a Curry's washing machine when the weekend's long.
is there a Currys NHS discount?
Currently there isn't a Currys NHS discount available, but if there is, it'll be listed here on MyVoucherCodes.
Do Currys offer a student discount?
They don't offer a year-round student discount, however, there does tend to be big Currys discounts around term time, so it's worth keeping an eye out.
Do Currys price match?
Yes, they do offer a price matching service, so if you find it cheaper elsewhere, you can rest assured you won't be paying over the odds.
Can I track my order with Currys?
Yes, they offer order tracking and installation tracking, so you'll know exactly when to expect your delivery. They even offer it through their postage partners Royal Mail, DPD and UK Mail.
What's the Curry's opening times?
Curry's branches typically open at 10am, and the Currys closing time is typically 6pm. This differs on Sundays where stores are typically open from 10:30am until 4:30pm.
Do Currys offer an installation service?
Yes, you can add installation to your order and they will get everything fitted. They will even disconnect your old appliance free of charge. They will make getting you Currys washing machine going simple. Prices vary depending on appliance and a full breakdown can be found on the
installation page
.
Is Currys open during lockdown?
Currys stores are shut during lockdown, but depending on the severity of the lockdown they may open. You can find the information on when they're open on the
Currys Coronavirus update page[/noffolow]. However, you can still buy online in the meantime.
How do I use my Currys PC World discount code?
It's easy to redeem your Currys promo code. Just follow our step by step instructions below.


Click 'Get This Offer' on the MyVoucherCodes.co.uk Currys PC World page


Copy the voucher code and click the link to the Currys PC World website


Shop for your most wanted tech and appliances


When you've finished shopping, follow the link to check out


Complete the checkout process until you get to the payment page


Here you will see text which says 'Redeem an Offer Code'. Simply click the text and apply your Currys PC World discount code by entering it in the dropdown box, then click 'Apply'


Your discount code will be applied and the total amount due will change


Proceed with payment and check out as usual


Enjoy the savings you've made on your purchases and wait for your order to bedelivered
Get Connected with a Chromebook
We don't all need a high-powered gaming behemoth for our internet browsing needs. A lot of us just want a machine that will let us do the bare essentials, and maybe a little Netflix streaming. That's where the Curry's Chromebook range comes in.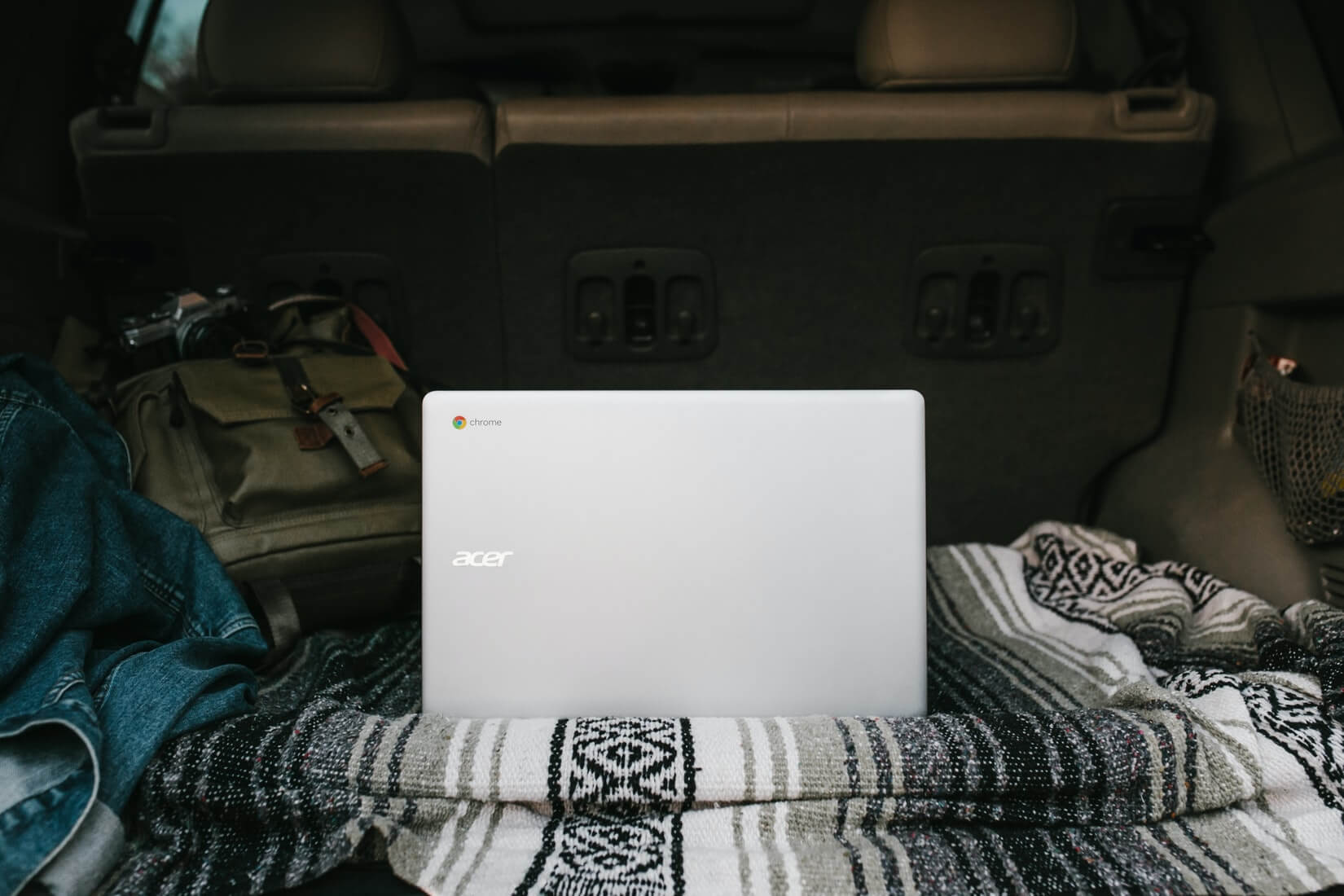 They handle all the basics, and a little extra without leaving you with a big dent in your bank account. Not to mention they've got incredible battery life, so it really is a laptop you can take on-the-go.

Whether you want a standard foldable laptop, or you want something with touchscreen capabilities, you can find them all in the Currys laptops section, and they're all incredible value. There are even offerings come in for less than £300.

With big brands like Lenovo, Asus and HP making an appearance, you know you're getting top tech for less too. And all you need to get the most out of these machines is an internet connection.

They come with a ton of useful pre-installed apps, and you can browse the store for a few extras, and even some games for your downtime. So, while you might be paying less, you can still get a lot more out of them.

So, head over to the Curry's PC World Chromebook section and grab a Currys discount code on your way, you could save a small fortune on already affordable machines.
Top Tech for Working from Home
While some of us have been spending a lot of time working from home as we head into 2021, it's important to make sure you're keeping up the productivity. At Currys PC World you can find a whole host of handy tech that'll make those workdays a little easier.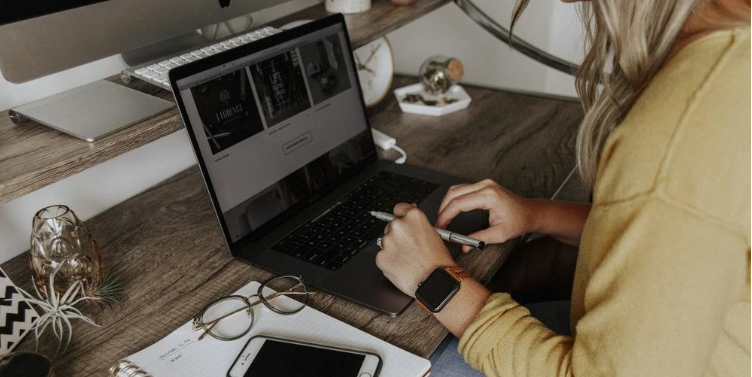 In the Currys laptops range, you can find a bunch of handy and portable options from some of the biggest names in tech. From Asus and HP to Lenovo, Apple and more, you can make sure you're getting quality kit that's going to help you keep up the productivity. Keep an eye out for the Currys PC World laptop sale to bag a bargain to boot!

For something a little more stationary, it's worth checking out the desktops on offer. And to make life a little easier you can kit out your office space with an ergonomic keyboard, a mouse, a second monitor and a comfy office chair, so you can make sure you're getting the support you need while you work from home.

You can even find all the trimmings, from the range of Curry's printers to make sure you're getting those essential hard copies, to headsets for those all-important calls. Not to mention, a Currys coffee machine will help complete that home office vibe and make sure you're getting your hot drink fill.

Top off the whole affair with a new handset, and you're ready to go while you're working from home. From the latest iPhone 12 that's available for pre-order, to the latest in the Samsung Galaxy range, you're covered.

Kit out your workstation with top tech from the biggest brands and watch your productivity soar with the essential electronics for working from home at Currys PC World.
Keep it Clean Through Lockdown
Health and safety are very much on everyone's mind going into 2021, and one of the best ways to stay safe when it comes to the Coronavirus is to keep the place clean. At Currys you can find the essentials, and a few appliances that'll help you make short work of the cleaning.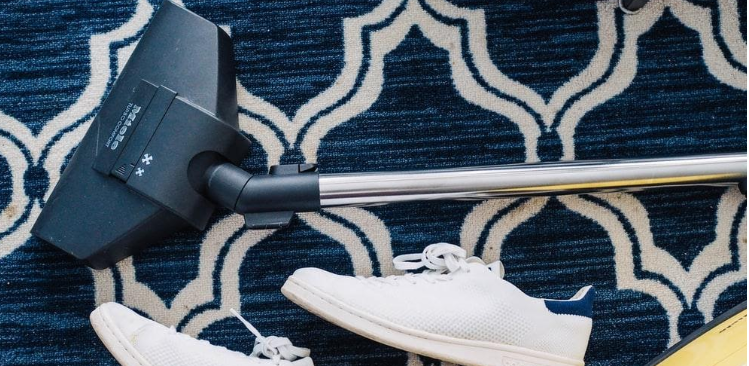 Freshen the place up with a quick once over, and with the range of Currys hoovers on offer, you can get quality vacuum cleaners with some innovative twists. With Dyson, Shark, Vax and Hoover on offer, you know you're getting top tech.

You can make short work of those everyday jobs too. Get those clothes fresh and clean with a Currys washing machine, a dryer, or even a washer dryer to get it all done in one fell swoop. Once dinner's eaten, you can get a dishwasher, so you can rest assured your mess will be cleaned up, without all the effort.

Go the extra mile when it comes to cleanliness with the range of health appliances. From air purifiers and other air treatment devices, to wellbeing tech like thermometers, diffusers and foot spas, so you can keep your mind and body happy and healthy.

So, give yourself a helping hand when it comes to keeping on top of the cleaning with some terrific and handy tech. Currys PC World has everything you need to stay clean and safe this Winter.
Top TV's for Top Entertainment
Getting the most out of your entertainment setup is difficult if you've not got the right screen for the job. But in the Currys TV range, you'll find top quality, big screens and a whole load of fantastic features that can really take your viewing experience up a few levels.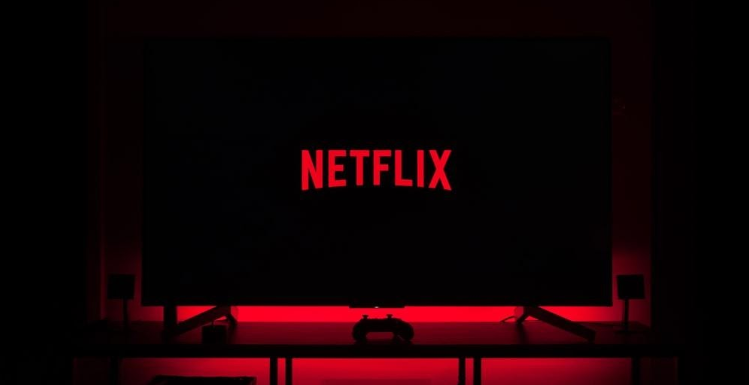 In the Currys smart TV range you'll find some of the biggest brands around. With LG, Samsung, Panasonic, Sony and more on offer, you can get your hands on a feature-packed entertainment powerhouse. From Netflix and BBC iPlayer, to Apple TV and Amazon Prime Video, you can access it all from one terrific TV.

For those whose biggest concern is picture quality, there are some absolute treats on offer. From the market-leading Samsung 4K Ultra HD smart TV's with voice recognition capabilities, to affordable, but still fantastic options from JVC that come with incredible screen resolution, so you can get quality in the detail.

Truly stunning picture quality is hard to come by, but with the range of LG OLED TV's, you'll be blown away by what you're seeing. Not to mention the perfect picture you'll be getting with one of the Samsung QLED range of televisions.

Pair your brand spanking new TV with an Xbox Series X or a PlayStation 5, and come 2021, you'll have a setup that anyone would be jealous of.

Take your entertainment setup to the next level with a sound bar, the right TV package and pair it with your Amazon Echo to get the best experience.

So, grab a Curry's promo code and get saving as you take your setup to the next level.