View Terms & Conditions

View Terms & Conditions

1. Not to be used in conjunction with any other offer.2. Offer ends 29/09/21.3. Only one discount can be applied per transaction.4. Minimum spend needs to be met with one single item.5. For home delivery orders enter code at checkout.
EXCLUSIVE
View Terms & Conditions

View Terms & Conditions

1. The £10 Currys PC World Incentive and Motivation digital gift card giveaway ("Promotion") is subject to the following terms and conditions. By entering the Promotion entrants will be deemed to have read and accepted these terms and conditions. 2. The Promotion is organised and operated by The Global Voucher Group Limited of Imperial House, Imperial Way, Newport NP10 8UH ("Promoter"). 3. The Promotion is open to all UK residents aged 18 years or over except employees of the Promoter, their families, agents and anyone else connected with administration of the Promotion. 4. The Promotion will run from 13 Jul 2021 23:00 until 30 Sep 2021 22:59 ("Promotion Period"). 5. All entrants who (i) subscribe to receive the Promoter's electronic marketing during the Promotion Period and (ii) Currys confirms have spent £450 or more (excluding all gift card purchases and top-ups and delivery or collection charges) before 30 Sep 2021 22:59 at the Currys via the link provided on www.myvouchercodes.co.uk ("Promoter's Website") shall be eligible to receive a free £10 Currys PC World Incentive and Motivation ("Gift Card"). 6. You will not be entitled to a Gift Card if you click on any other links or visit any other websites before making your purchase at the Currys or if you make use of any other offer or promotion in connection with your purchase which is provided by the Promoter or Currys (including any discounts, codes, savings, credit and/or points). 7. Only one entry per entrant during the Promotion Period shall be accepted. 8. Confirmation of purchase may be provided by Currys up to 90 working days following the date of the qualifying purchase. 9. Gift Cards may be downloaded via the "member section" of the Promoter's Website. Entrants should note that Gift Cards may expire after a certain date and their use may be subject to the retailer's own terms and conditions. 10. No entries from agents, third parties, organised groups or applications automatically generated by computers will be accepted. No incomplete or corrupted entries will be accepted. Any entries not made during the Promotion Period or otherwise in accordance with the entry instructions and these terms and conditions will be rejected. 11. The Promoter reserves the right to substitute, in its sole discretion, the Gift Card with an alternative award of equal or greater value. 12. The Promoter reserves the right to ask for satisfactory proof of identity, age and/or address as a condition of award of the Gift Card. 13. The Promoter reserves the right to amend or alter the Promotion or these terms and conditions at any time or to terminate the Promotion at any time without prior notice due to circumstances beyond its reasonable control. Any changes to the Promotion or these terms and conditions will be posted on the Promoter's Website at www.myvouchercodes.co.uk. 14. Personal data submitted by entrants in connection with the Promotion will be processed by the Promoter in accordance with the Promoter's privacy policy, which is available at www.myvouchercodes.co.uk/privacy. 15. The Promoter does not accept any responsibility for any damage, loss, injury or disappointment suffered by entrants or as a result of acceptance of the Gift Card, but nothing in these terms and conditions shall operate to exclude the Promoter's liability for death or personal injury suffered as a result of the Promoter's negligence. 16. The Promotion and these terms and conditions are governed by the laws of England and Wales and are subject to the exclusive jurisdiction of the English and Welsh courts.
EXCLUSIVE
View Terms & Conditions

View Terms & Conditions

1. The £20 Currys PC World Incentive and Motivation digital gift card giveaway ("Promotion") is subject to the following terms and conditions. By entering the Promotion entrants will be deemed to have read and accepted these terms and conditions. 2. The Promotion is organised and operated by The Global Voucher Group Limited of Imperial House, Imperial Way, Newport NP10 8UH ("Promoter"). 3. The Promotion is open to all UK residents aged 18 years or over except employees of the Promoter, their families, agents and anyone else connected with administration of the Promotion. 4. The Promotion will run from 13 Jul 2021 23:00 until 30 Sep 2021 22:59 ("Promotion Period"). 5. All entrants who (i) subscribe to receive the Promoter's electronic marketing during the Promotion Period and (ii) Currys confirms have spent £800 or more (excluding all gift card purchases and top-ups and delivery or collection charges) before 30 Sep 2021 22:59 at the Currys via the link provided on www.myvouchercodes.co.uk ("Promoter's Website") shall be eligible to receive a free £20 Currys PC World Incentive and Motivation ("Gift Card"). 6. You will not be entitled to a Gift Card if you click on any other links or visit any other websites before making your purchase at the Currys or if you make use of any other offer or promotion in connection with your purchase which is provided by the Promoter or Currys (including any discounts, codes, savings, credit and/or points). 7. Only one entry per entrant during the Promotion Period shall be accepted. 8. Confirmation of purchase may be provided by Currys up to 90 working days following the date of the qualifying purchase. 9. Gift Cards may be downloaded via the "member section" of the Promoter's Website. Entrants should note that Gift Cards may expire after a certain date and their use may be subject to the retailer's own terms and conditions. 10. No entries from agents, third parties, organised groups or applications automatically generated by computers will be accepted. No incomplete or corrupted entries will be accepted. Any entries not made during the Promotion Period or otherwise in accordance with the entry instructions and these terms and conditions will be rejected. 11. The Promoter reserves the right to substitute, in its sole discretion, the Gift Card with an alternative award of equal or greater value. 12. The Promoter reserves the right to ask for satisfactory proof of identity, age and/or address as a condition of award of the Gift Card. 13. The Promoter reserves the right to amend or alter the Promotion or these terms and conditions at any time or to terminate the Promotion at any time without prior notice due to circumstances beyond its reasonable control. Any changes to the Promotion or these terms and conditions will be posted on the Promoter's Website at www.myvouchercodes.co.uk. 14. Personal data submitted by entrants in connection with the Promotion will be processed by the Promoter in accordance with the Promoter's privacy policy, which is available at www.myvouchercodes.co.uk/privacy. 15. The Promoter does not accept any responsibility for any damage, loss, injury or disappointment suffered by entrants or as a result of acceptance of the Gift Card, but nothing in these terms and conditions shall operate to exclude the Promoter's liability for death or personal injury suffered as a result of the Promoter's negligence. 16. The Promotion and these terms and conditions are governed by the laws of England and Wales and are subject to the exclusive jurisdiction of the English and Welsh courts.
View Terms & Conditions

View Terms & Conditions

1. Not to be used in conjunction with any other offer.2. Only one discount can be applied per transaction.3. Minimum spend needs to be met with one single item.4. For home delivery orders enter code at checkout.5. Using the codes listed above you can u
View Terms & Conditions

View Terms & Conditions

To redeem this offer, add this product and any TV to your basket. Then enter code SAMQ70TWBW10 at checkout and the discount will be applied automatically. Not available in conjunction with any other offer. Offer ends 31/12/2021.
View Terms & Conditions

View Terms & Conditions

Small Items only
Offers for Currys were last updated Friday 23 July 2021 11:15
Currys Codes That You've Missed
Most Popular Currys Code & Discount
| Offer Description | Expires | Discount Type |
| --- | --- | --- |
| Get up to 40% off in the XXL Clearance | | Sale |
| Enjoy 10% off SAMSUNG Galaxy A71 - 128 GB Orders with this Currys Discount Code | | Voucher Code |
| £60 off when you Spend Over £600 on 2 or More Large Kitchen Appliances | | Voucher Code |
| £100 off when you Spend Over £1000 on 2 or More Large Kitchen Appliances | | Voucher Code |
| Free Next Day Delivery Available on 100s of Lines | | Deal |
FAQ's
How do I get a Currys discount code?
You can save big on your next Currys order by picking up one of our Currys promo codes right here at MyVoucherCodes.
is there a Currys NHS discount?
Currently there isn't a Currys NHS discount available, but if there is, it'll be listed here on MyVoucherCodes.
Is there a Currys student discount?
They don't offer a year-round student discount, however, there does tend to be big Currys discounts around term time, so it's worth keeping an eye out for a student saving.
When is the Currys sale?
Currys PC World run sales throughout the year and you'll find details for all of them on MyVoucherCodes, including when they finish. A good rule of thumb is to check in on Bank Holidays. You'll get a great deal on a Curry's washing machine when the weekend's long. And a huge time of the year is the Currys Black Friday sale, so keep your eyes peeled around the 26th of November, 2021.
Can I pay flexibly at Currys?
Yes, you can spread the cost of your purchase by putting down a 10% deposit. With Currys finance you can even pay within 6 months to pay without any interest.
What's the Currys opening hours?
Currys opening times are typically 10AM, and the Currys closing time is typically 6pm. This differs on Sundays where stores are typically open from 10:30am until 4:30pm.
How can I find a Currys near me
Simply use the
Currys find a store feature
. All you need to do is pop in your town, city or post code to find your nearest branch.
How can I contact Currys customer service?
You can contact them through a
form on their website
to get care and repair information. You can also use the Currys contact number at 0344 561 1234 to get in touch.
What delivery options are available at Currys?
Currys PC World offer free standard delivery with selected weekday slots available for £10. You can also get next day delivery for £5, or £10 if you want to pick a time slot. Large item delivery delivery is free on weekdays and Sunday, with Saturday delivery starting at £5. You can also get next day delivery on large items starting from £20.
Hints & Tips
Currys have got all your top tech needs in the bag, but with these handy hints and tips, you can make the most of your money to boot.


If you're not bothered about having the latest tech, but you want to be close to the cutting edge, you can save a small fortune shopping in the clearance sale. With a huge range of delightful discounts on excellent electronics from the biggest brands, you can't go wrong.



Currys have a dedicated deals section that's packed with savings on the biggest and best brands in tech. With such a huge range of products on offer, it's worth checking just in case something you want has recently been discounted. They even have pay day deals so you can bet there's some savings for those time when you're bank balance is looking healthy.



When we buy new tech, we always look around to see if we're getting the best price. And sometimes we get unlucky and notice it cheaper elsewhere. But with Currys you can get peace of mind knowing they'll match the price if you do!



Getting money back is a lovely thing. With Currys cashback deals you can get a little something extra with your purchase. With laptops and MacBooks occasionally coming with up to 10% cashback, you can get a lot more for your money.



When you're upgrading your tech, you can not only get a brand-spanking new bit of kit, but you can hand over your old electronics for a lovely, little discount. So, you can kill two birds with one stone and grab a saving to boot.


How do I use my Currys PC World discount code?
Redeeming your Currys voucher codes is simple. All you have to do is follow our step-by-step guide below.


Click 'Get This Offer' on the Currys page.


Copy the Currys voucher code and click the link to the Currys website.


Find the product you want to buy and make sure it's covered by the discount code.


Go to checkout through the basket icon in the top right corner of the website.


Go through the Currys checkout process until you get to the payment stage.


From here you just have to find the 'Redeem an Offer Code' text. Simply click the text and apply your Currys voucher code by entering it in the dropdown box, then click 'Apply'.


Your discount code will be applied and the total amount due will change.


Then you can check out and enjoy the savings you've made on your purchases.



The Next Generation of Games Consoles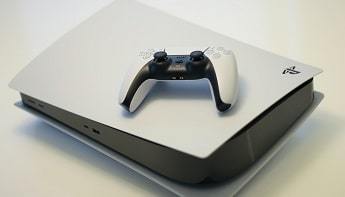 With the PlayStation 5 and the Xbox Series X and Xbox Series S being released at the tail-end of last year, it's not surprise we saw stock being scooped up immediately. Unfortunately, the demand has left shop shelves a little empty, so a lot of us haven't been able to get our hands on the latest consoles.
Luckily, there are new batches of stock on the way. So, gamers looking forward to getting on the next-gen train can rest easy knowing that Currys will have more consoles soon. It's worth keeping an eye out for stock listings so you can be the first to know.
The unfortunate part is that there isn't a marked restock day, so you'll have to keep your eyes peeled for the next stock drop. The rumour mill is churning out that Currys could be the next place to re-stock so it's worth keeping your ear to the ground.
It's worth heading to the
Currys Xbox Series X page
to try and place a pre-order.
Get Connected with a Chromebook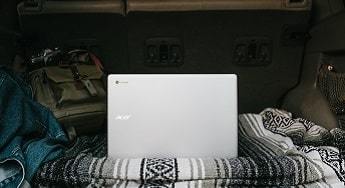 We don't all need a high-powered gaming behemoth for our internet browsing needs. A lot of us just want a machine that will let us do the bare essentials, and maybe a little Netflix streaming. That's where the Curry's Chromebook range comes in.
They handle all the basics, and a little extra without leaving you with a big dent in your bank account. Not to mention they've got incredible battery life, so it really is a laptop you can take on-the-go.
Whether you want a standard foldable laptop, or you want something with touchscreen capabilities, you can find them all in the Currys laptops section, and they're all incredible value. There are even offerings come in for less than £300.
With big brands like Lenovo, Asus and HP making an appearance, you know you're getting top tech for less too. And all you need to get the most out of these machines is an internet connection.
They come with a ton of useful pre-installed apps, and you can browse the store for a few extras, and even some games for your downtime. So, while you might be paying less, you can still get a lot more out of them.
If you're stuck on what laptop to buy this season, it's well worth taking a look at our
laptop buying guide
. On the other hand, if you just want to whip your current laptop into shape, check out our guide on
cleaning up your laptop
.
So, head over to the Chromebook section and grab a Currys promo code on your way, you could save a small fortune on already affordable machines.
Top TV's for Top Entertainment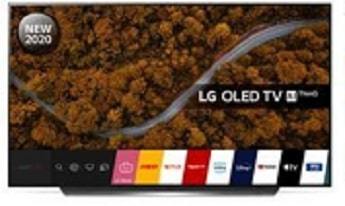 Getting the most out of your entertainment setup is difficult if you've not got the right screen for the job. But in the Currys TV range, you'll find top quality, big screens and a whole load of fantastic features that can really take your viewing experience up a few levels.
In the smart TV range you'll find some of the biggest brands around. With LG, Samsung, Panasonic, Sony and more on offer, you can get your hands on a feature-packed entertainment powerhouse. From Netflix and BBC iPlayer, to Apple TV and Amazon Prime Video, you can access it all from one terrific TV.
For those whose biggest concern is picture quality, there are some absolute treats on offer. From the market-leading Samsung 4K Ultra HD smart TV's with voice recognition capabilities, to affordable, but still fantastic options from JVC that come with incredible screen resolution, so you can get quality in the detail.
Truly stunning picture quality is hard to come by, but with the range of LG OLED TV's, you'll be blown away by what you're seeing. Not to mention the perfect picture you'll be getting with one of the Samsung QLED range of televisions. Pair your brand spanking new TV with an Xbox Series X or a PlayStation 5. Although stocks are a little low right now sadly.
We don't all have money to splash out on QLED 4K Smart TV behemoths. That's why Currys also stock more affordable options. With TV's from £150, you can get smart capabilities for less. With more compact 32" TV's, you can even save on some space in the Currys TV range.
Take your entertainment setup to the next level with a sound bar, the right TV package and pair it with your Amazon Echo to get the best experience. So, grab a Curry's promo code and get saving as you take your setup to the next level. And check out our
guide to buying the right TV
for more information.