More Information about Jewellery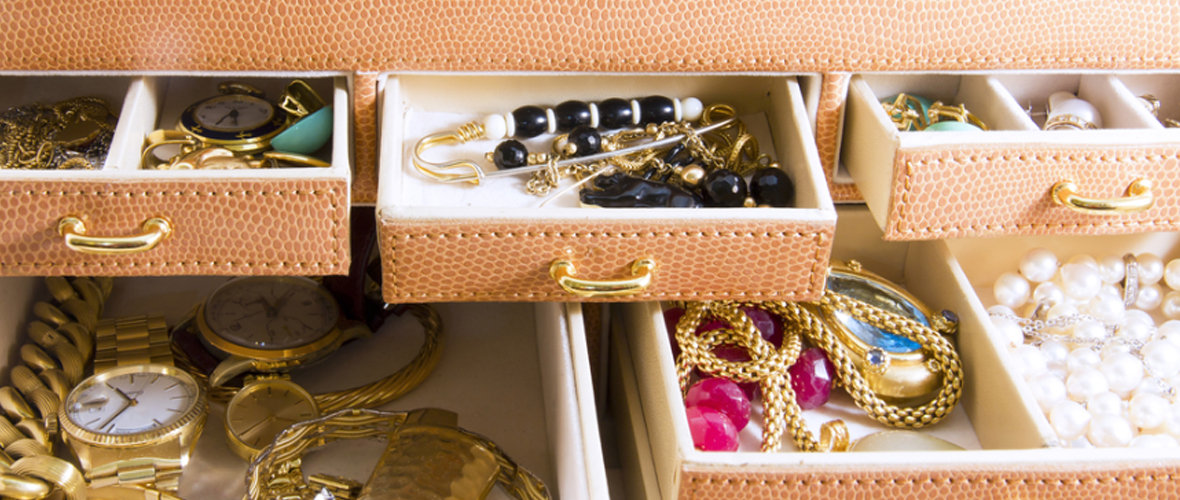 There's been evidence to suggest jewellery has been an important aspect of culture right from the very first humans, around 100,000 years ago. Back then, our ancestors used bone, wood, feathers, animal skin and semi-precious stones, such as obsidian, to create eye catching pieces which were used to signify status, wealth, social class and power. That last part is still true today - though the materials differ somewhat. Ever since expert artisans first discovered metallurgic methods and gem processing, the most sought after jewellery has been made using metals and stones such as gold, silver and diamonds. These days jewellery is big business, with many people opting for attractive and expensive pieces as the gift of choice for birthdays, Christmas and other big occasions. And, of course, jewellery can symbolise love and affection, and, as such, is used to mark specific romantic occasions especially for weddings, anniversaries and Valentine's Day.
Example Vouchers
Check out these amazing deals we've promoted in the MyVoucherCodes Jewellery category in the past:
Exclusive 20% Off Your Orders at the Jewellery Channel
15% Off Your Purchases at Links of London
Up to 70% Off Designer Jewellery in the Outlet at John Greed
20% Off Jewellery Orders Over £35 at Argos
Extra 20% Off Sale Items at Beaverbrooks
Up To 50% and More Off Selected Watches Ernest Jones
Save 50% On Selected Jewellery Items at House of Fraser
£50 Off Orders Over £250 at Liberty London
Up To 50% Off Summer Sale at Pandora
Up to 30% off in the Swarovski UK Outlet

But if you want only the freshest deals, discounts vouchers and sales, don't miss the latest specially selected offers from all of the leading retailers situated at the top of the page.
How to Redeem a Voucher Code
Did you know you even use our vouchers to save money on a fantastic range of high end items from well-known jewellers? Well you do now! The fact is, promo codes are the fast and fuss free way to enjoy incredible savings. And the best thing about them is they're completely free to use. So what are you waiting for? Check out the listings above and, once you've selected a promotion from the listings, simply follow these quick and easy steps:
Click 'Get Voucher Code' to reveal your code. When it pops up, highlight and copy it. See the green button next to it? Give that a click and you'll be taken to the retailer website. When you get there, just shop as you normally would, adding your desired products to your basket. When you've reviewed the items in your shopping cart, look out for a promo codes box. When you spot it, pop in your code using paste, apply it, as specified, and complete the transaction. That's it!
You May Also Like
Why not compliment your stunning new jewellery with trending designer handbags and accessories? With a huge selection of the top designers and most sought after brands, how could you resist?
If you're on the lookout for a truly amazing gift for someone special, the chances are, jewellery would be a really good call. But why not make your gesture really romantic and magical by adding wine, chocolates and flowers? Take a look at our Gifts & Occasions Category. Plus, if you can't find what you need in our jewellery category, you'll be sure to spot the perfect present in Gifts & Occasions.
FAQs
What does carat meant?
Pure gold is too heavy and soft to be used in jewellery making. So gold is mixed with base metals such as zinc and copper, to form a stronger, more durable alloy. A carat is basically a measurement to ascertain the purity of the gold in your jewellery. 24 carat gold is 100% pure, whilst 22 carat pieces contain 91.6% gold, and 18 carat means the gold purity level is at 75%. This goes down to 6 carat, containing 25% gold.