FAQs
Can I Contact Debenhams Customer Service?
yes, you can contact Debenhams at the following email address: CustomerServices@Debenhams.com. Otherwise, you can visit their 'Get in touch' page for alternative ways to contact the Debenhams Customer Service team today.
Do Debenhams Discount Codes Work?
Yes, and what's more, they'll help you save an incredible amount of money and time on your shop. All Debenhams discount codes are tested before going live on our page so that our customers always have working codes available to them.
Are There Going To Be Debenhams Store Closures?
COVID-19 has meant there will be Debenhams store closures. To find out which stores are still open, you can check out the online store finder to see an updated list of open Debenhams stores today.
Can I Get Free Debenhams Delivery?
Yes, Debenhams delivery is FREE on all orders of £50 or more. What's more, they also have next-day delivery and nominated day delivery. Click & Collect is also FREE.
What Is The Debenhams Beauty Club?
The Debenhams Beauty Club is a rewards scheme that gives you points for every £1 spent. The points you earn will then be converter into rewards monthly. Your rewards can be sure in-store and online - hooray!
Is There An Online Debenhams Sale?
Yes, check out the online Debenhams sale today for all the best deals and price reductions on seasonal Debenhams fashion and style.
How Do I Return Debenhams Items Bought Online?
Debenhams returns have never been easier. For more information, head over to the Debenhams Return page today. You can return items via:
Your local store.



Hermes ParcelShop.



Postal service of your choice.


Debenhams Hints & Tips
Get the most out of your Debenhams shop today by checking out these handy Debenhams hints & tips:

Why not apply for a Debenhams Matercard and unlock 10% off every InstantSpend order. What's more, you'll earn Reward Points every time you use the card whether it's at Debenhams or not.


Keep in the know with all the latest Debenhams news when you sign up to the Debenhams newsletter today. You'll also get access to exclusive offers, exciting deals and lots more.






If you're looking for a great bargain, check out the Debenhams sale online today. With amazing price reductions across a range of selected Debenhams lines and clothing, why not grab a saving today.


Make the most of Debenhams FREE delivery to save on the extra costs. Simply place a Debenhams UK order worth £50 or more to save yourself a few pounds on postage.


Why not apply for the Debenhams Master and start receiving 10% OFF every InstantSpend order. What's more, you'll earn rewards points every time you use the card ( whether that at Debenham's or not!)




If you love to shop for bargain beauty, join the Debenhams Beauty Club online. You'll be able to earn points as you shop your favourite beauty brands and trusted products. What's more, the Debenhams Beauty Club provides other exciting offers that you'll want to check out straight away!


Using Your Debenhams Discount Code
Reveal the Debenhams discount code by clicking on the MyVoucherCodes page. A separate window will pop up with the code, which you can then copy.
You'll be whisked off to the Debenhams website automatically. Just go back to the previous window.
Shop your favourite styles, homewares and accessories on the Debenhams website and add them to your bag.
When you've finished browsing, click on the shopping bag icon called 'My Bag', which can be found at the top right corner of the page.
Make sure to check that the discount code is valid for everything in your shopping basket.
Before you proceed to checkout, apply your Debenhams discount code by adding it at the top of the order summary box where it asks, 'Do you have a promotional code?'.
Lastly, click 'Apply' and your order total will change. Check out and your new things will arrive in the mail.
Debenhams COVID-19 Update
With varying rules and regulations affecting the whole of the UK due to COVID-19, check out the following Debenhams store information below:
England:
All stores in tier 4 in England are now temporarily closed.
Wales:
All stores in Wales are now temporarily closed.
Scotland:
All stores in Scotland are now temporarily closed.
Northern Ireland:
All stores in Northern Ireland are now temporarily closed.Debenhams stores will open up again as soon as the Government advises that it is safe to do so.
Buyers Guides - Bring on the Layers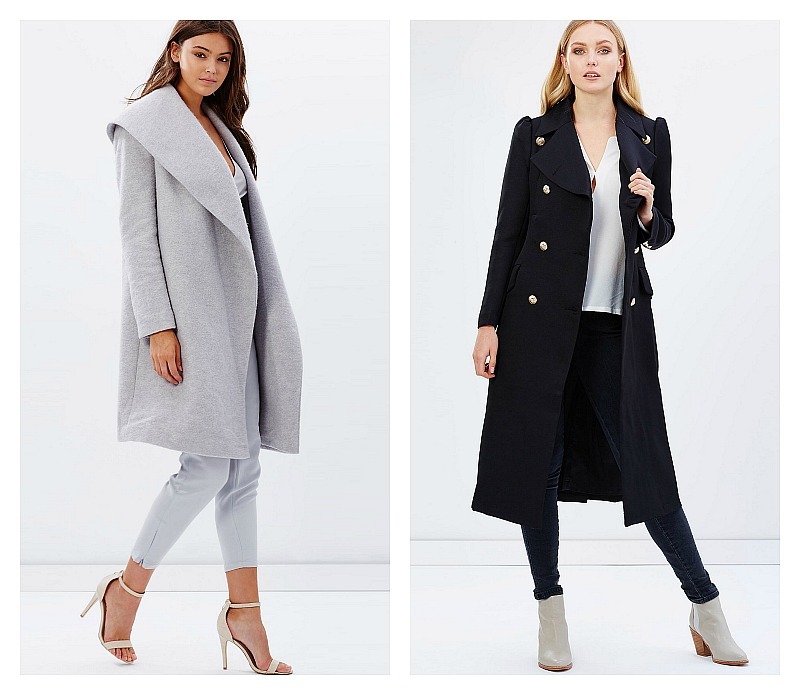 This seasons weather means it's all about cosying up in a warm, stylish and practical coat. That's where the trending online Debenhams coat collection comes in. From fashionable oversized coats perfect for daily walks to snug puffer jackets for something extra cosy, shopping the Debenhams coat range is a must today.
If you like to ease yourself into winter slowly, light layers are a must to shop plus there are loads of versatile jackets that will see you through the colder months. The Mantaray blue Hooded Pack-Away Parka is a lightweight jacket which is perfect for when the weather turns on you. It's super compact and designed to pack away easily - perfect to put away for when the sun shows its face again.
Sometimes though, something a little more substantial is in order and the newest collection of Debenhams ladies coats has great styles to keep you looking and feeling good until the spring. Naturally, there are fur-lined options, but if you want to keep your style game strong, the Principles Navy Check Print Rain Resistant Mac is the one you'll want to buy. It'll keep you dry and warm plus its sophisticated check style is one of the hottest trends of the season.
Those are our picks of the season, but there's a massive range of styles to discover and all of them should become key looks in your wardrobe.
Buyers Guides - Gift Set Goodies
Nothing fills a stocking quite like a smellies gift set and millions of people unwrap them on Christmas morning every year. And this year the Debenhams gift set collection will put a luxury feel to these classic gifts with the biggest brands and iconic beauty products for everyone to enjoy.
Debenhams Makeup Gift Sets
There are over 130 unique makeup gift sets waiting to light up someone's Christmas with top beauty products. Whether you pick up gorgeous little MAC stocking fillers or a full-blown Elizabeth Arden party-ready collection, these are the sets that will put big smiles on faces.
Debenhams Fragrance Gift Sets
Fragrances lovers will have a field day with the massive selection of scents from the biggest names in perfume and aftershaves like Paco Rabanne, Marc Jacobs, and Tom Ford. There's a fabulous mix of the most popular fragrances around and the most luxurious bottles for extra treats.
Debenhams Skincare Gift Sets
If you want to give the gift of silky skin this Christmas, a skincare gift set is always a safe bet. There are plenty of beautiful sets that are filled with premium creams and potions from the from proven beauty brands. And for 12 days of luxury beauty, the Clarins Advent Calendar will beat the cheap chocolate soft hands down.
Debenhams Men's Grooming Gift Sets
There's top men's grooming on offer as well whether they need a premium shaving kit or skincare that's made for men, perfect gifts are waiting here.
Buyers Guide - Get Ready for Gifting

The current advice circulating in shopper circles is to get started with the Christmas shopping earlier this year. The coronavirus pandemic has had a massive affect on how we're shopping and the experts are predicting delivery services will get extremely busy. With that in mind, the Debenhams 3 for 2 gifts offer is back early to help you get started.
This famous 3 for 2 offer has been filling stockings and putting smiles on faces for years. It's such a popular offer because there's always something for everyone in the massive selection of taster sets, gift packs, and quirky games.
A good old fashioned smellies gift set is a Christmas classic for a reason and this is the best place to pick them up. You'll find luxurious skincare, top male grooming, and gorgeous scents for the home, and save on them all.
It wouldn't be Christmas without the little stocking fillers that everyone fiddles with while the biggest dinner of the year cooks. There's games for kids and adults that will keep fingers from dipping into the pigs in blanket. The highlight are the super fun STEM building kits that are as fun to build as they are to play.
When we say there's something for everyone, we mean it and with over 150 products added so far, it's a fantastic place to start the Christmas shopping. And if you want to save some money on your shop, make sure you grab on of our Debenhams discount codes.
Seasonal Shopping Guide
Spring Styles
Spring has long been the season of new styles and wardrobe refreshes. That's because new fashion collections drop and introduce new must-have items. The Debenhams clothing collection pulls in the latest trends in Women's men's and kid's wear. They're renowned for stocking top quality clothing from massive brands. And spring is when you'll find all their newest looks.
Summer Sun Essentials
When the sun finally hits and you're getting ready to live your best summer life, you'll find everything you need here. If you're jetting off on a holiday you can pick up Debenhams suitcases, and all the beachwear to go in them. Away from clothes, you can browse world-famous perfumes, make-up, and skincare that will keep you looking your glorious best through a long hot summer.
Cosy Autumn Homes
Once the last of the summer sun disappears, it's time to spend more time at home. It's all about creating that cosy feel that's made for hibernating with Bailey's hot chocolate and the latest true crime Netflix series. The Debenhams home selection as everything you need to transform your living room into a perfect hideaway. And it's not just the living, they will fill your whole house in warming style.
Winter Playtime
Winter shopping means it's time to start getting ready for Christmas, and you'll find fabulous stocking fillers waiting in the Debenhams gifts collection. The famous 3 for 2 offer makes it easy to sort out the entire family in one place and pick up prezzies they'll love. Their foodie collection is always popular and Debenhams toys always go down well with the little ones.That's out short guide of what they offer throughout the year, but there are loads more to see. So, grab a Debenhams discount code and head over and find what you need.