Booking.com Hints & Tips
Bag yourself a bargain on your booking with Booking.com and their selection of stunning getaways, and with these handy hints and tips, you're bound to find yourself a saving:
Due to the ongoing Covid 19 epidemic, travel plans may change. Please check the dedicated Covid 19 Help Page before travelling for the latest information available and details of any travel restrictions.
Book your holiday early to get some of the biggest and best Booking.com deals, and on the other hand you can leave it late and get some last-minute bargains.
Filter the holidays on offer by choosing your destination or when you'd like to jet off and setting the prices from low to high. This way you can find the cheapest offerings for your getaway, and if you can be flexible, you can bag a bargain.
Get signed up for the newsletter, where you'll not only get the latest exclusive Booking.com offers, sent straight to your inbox, and to top it off the prices on offer will drop as soon as you sign up.
If you like to get away regularly, it pays to stay with booking.com whenever you can. Once two bookings are completed, customers are automatically enrolled into the Genius loyalty programme. The different levels unlock special pricing and free perks that can boost the value of any booking.
Make sure your ready for the 27th of November and the discounts on stays worldwide. The Booking.com Black Friday 2019 offers were incredible and thousands of people saved on top trips away. Expect them to go even bigger this year.
How do I use my Booking.com discount code?
Follow our simple instructions and get money off your next hotel stay with Booking.com.


Click the button to reveal your Booking.com voucher code. A separate window will pop up. Simply copy the code
MyVoucherCodes will automatically take you to Booking.com's website. You will find this in the previous window
Enter your dates and destination, and choose from a huge range of hotels, B&Bs and more
When you have selected your hotel, you will be asked to enter your details before being taken to the payment details section
Make sure the discount code you're using is valid for your hotel and dates
You can apply your Booking.com voucher code by entering it in the 'promo code' box
Check your savings have been applied, before booking your hotel stay
FAQs
Do Booking.com Offer Discount Codes?
Typically, there aren't any Booking.com voucher codes. However, any deals or offers are listed on MyVoucherCodes.
Will I get a Refund Covid Related Cancellations?
From 6th April 2020, customers are advised to consider the Covid 19 risk, and any relevant government advice. After this date you may not be entitled to a refund if you do not book a a flexible rate.
Are There Fees for a Booking.com Cancellation?
If you select the free cancellation options, then there won't be any fees. Details for this fee are set by the property you're staying with and any fees will be paid to them.
Is there a Booking.com App
Yes, it's available on the App Store and Google play right now. Once downloaded you can book your next stay, manage current bookings, and access key information offline to make check in even easier.
How Do I Pay for My Stay?
While some hotels may require a deposit, others will require payment when you check out. It's important to check with the property before. In most cases you'll need to provide your card details when you place the booking. It's worth looking for a Booking.com discount to save money.
Booking.com Contact Us
You can contact Booking.com Customer Services by using any of the following methods:

Booking.com Contact Number - 020 3564 6725 to speak to Customer Services
Booking.com Live Chat sign in to your account to access the Help Desk and use the Live Chat feature
Contact the property direct using details provided with your booking
Traveller Guides - Genius Explained
Booking.com puts people in touch with millions of rooms and turns ordinary people into hoteliers. It's Britain's easiest way to find unique accommodation, visit more countries, and save on travel.

But did you know that the Genius programme makes savings and perks available to anyone. That's because the folks at Booking.com want to help people explore the world and believe that loyal travellers should be rewarded.
Once you complete two Booking.com stays within two years, you will automatically be added to Genius level 1. This entitles you to 10% off selected properties for all future bookings. That's right, unlike many loyalty schemes, once your added to Bookinhg.com Genius, you're on it for life even if you don't make two trips every year.
The Genius doesn't stop at one and if you make five trips in two years, you'll reach the highest echelons of the Booking.com loyalty scheme, Genius Level Two. In this rarefied air of savings, you'll get the perks of level one, plus 15% off selected properties, Free breakfast with selected bookings, and free room upgrades on selected stays.
If you're a regular traveller, the Genius programme makes Booking.com a destination of choice when you're sorting out your accommodation.
Buyers Guides - Colours of Autumn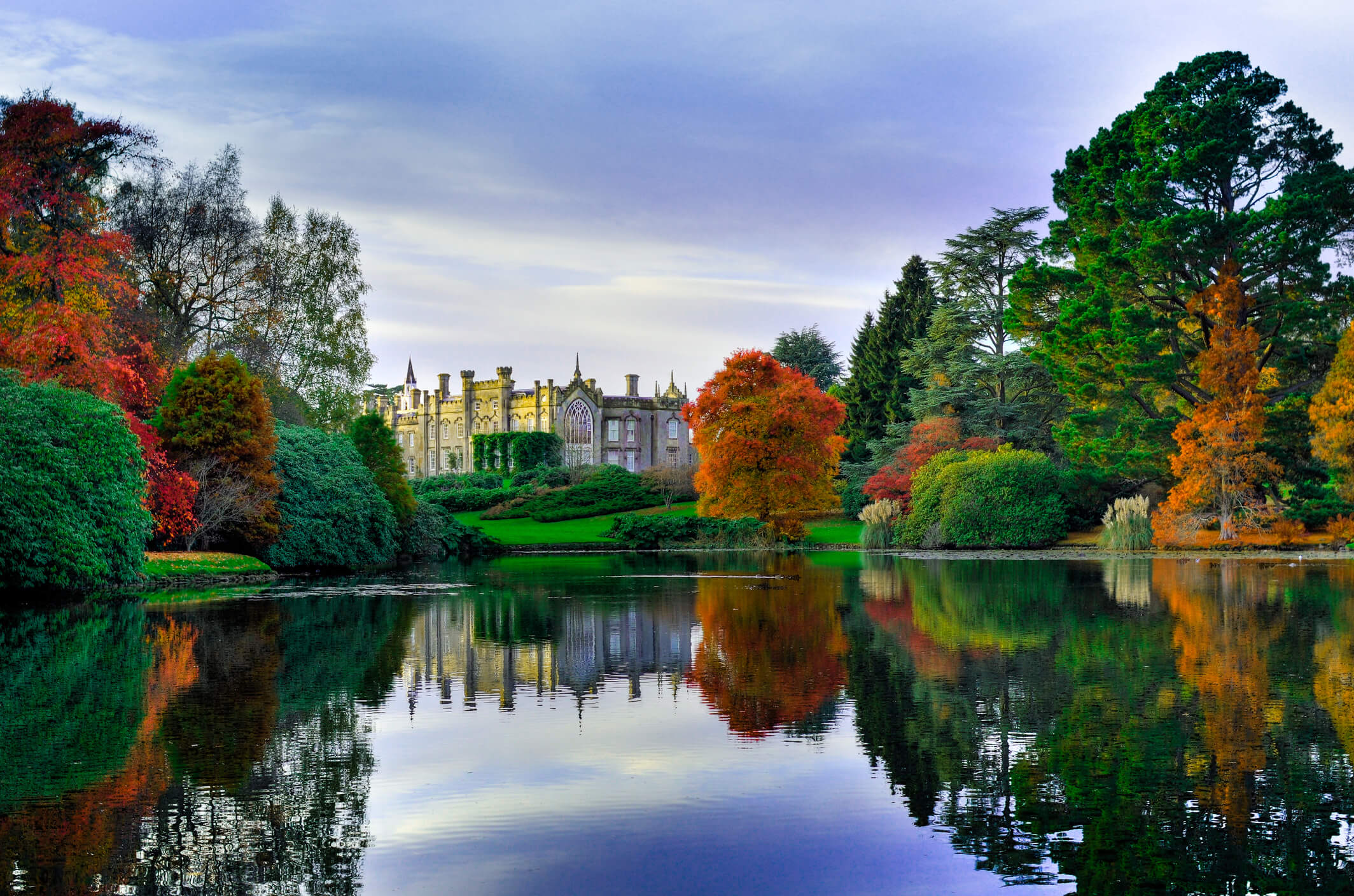 Autumn is here and that means it's time for cosy jumpers, fur lined boots, and delicious spiced coffee. It's also the time of year when leaves burst into colour and you can see some spectacular views. If you fancy a short break to see the leaves change, here's the best spots in UK to catch all the colours and stay socially distance in this new coronavirus world.
Westonbirt National Arboretum, Gloucestershire
The Westonbrit National Arboretum is a beautiful place any time of the year, but in Autumn it's on another level. The vibrant colours take over and it creates a stunning backdrop for a winning insta snap.
Bedgebury, Kent
Bedgebury forest is a short drive from London and it's one of the best places to get out and about in Autumn. There are walking and cycling trails, orienteering, picturesque lakes, and loads more that are all enveloped in gorgeous colours as the leaves turn. It's perfect for staying active with incredible views.
Thetford Forest, Norfolk/Suffolk
Another beautiful place for an Autumn stroll is Thetford Forest. It straddles the border between Norfolk and Suffolk, and it explodes into colour when the leaves change. It's the sort of place that re-invigorates the soul after a lovely Sunday walk. The dog will love it too.If you fancy a short break this autumn, one of our Booking.com discount codes will help you get escape to the country and breathe in the freshest air. The massive range of accommodation means you can find an extra special place to stay and get a gorgeous view of all the autumn colours.
Buyers Guides - Spooky Stays for Halloween 2020
With coronavirus still spreading across the country faster than a zombie apocalypse, Halloween is going to be a little different this year. All the usual fun has gone out of the window with gatherings being out, but that doesn't mean there's no socially distanced ways to enjoy the spooky season. There are loads of Halloween themed days waiting to scare you silly and create memories.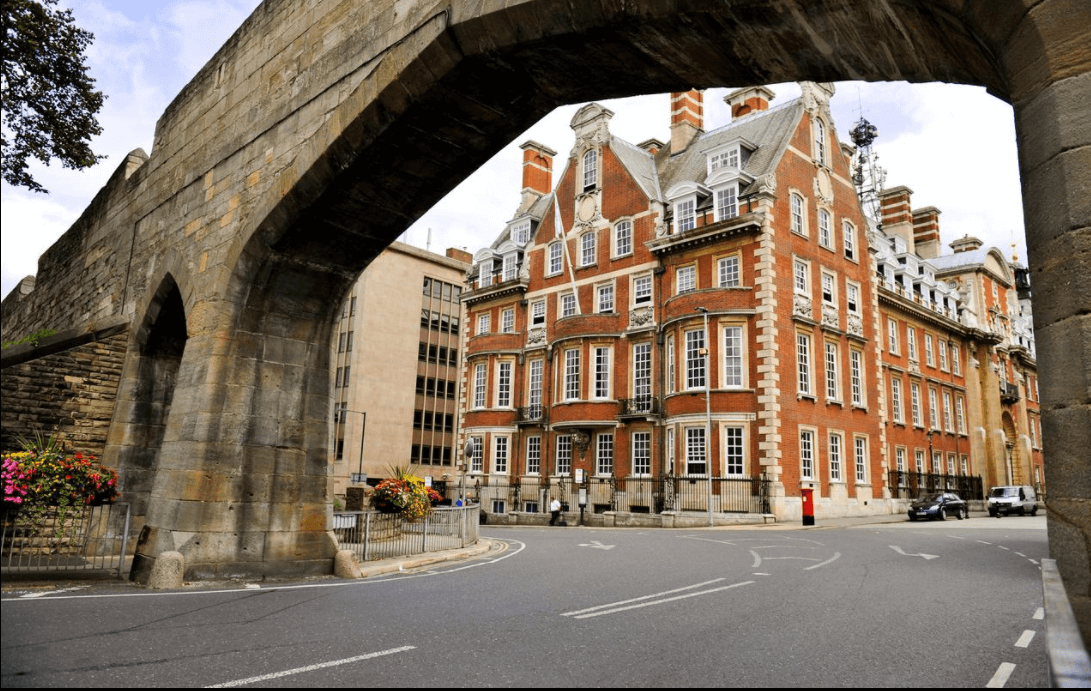 The Original Ghost Walk, York
There are plenty of terrifying tales in the history of York and it's easy to see why they claim to be home to the Ghost Walk. You'll walk eerie alleyways and uncover hidden corners of a city that holds a brutal history. This theatrical tour mixes history and the supernatural that makes for the perfect way to spend your Halloween.
Groombridge Place Pumpkin Grotto, Kent
Every Halloween the this 17th Century manor house is transformed into a Spooktacular pumpkin grotto that the Addams Family would feel at home in. There are loads of scary activities and seasonal treats waiting and it's always a superb day out for the family. Fancy dress optional but encouraged.
Cadbury World Halloween Spooktacular, Birmingham
A trip to Cadbury World is always a good time, but it just got even better. Freddo's Haunted Mansion is a new attraction for 2020 and it promises tonnes of chocolate themed scares. Running from October 17th – November 1st, there will be live entertainment, scary games, and a haunting or two to keep chocolate lovers on their toes. Wherever you go for your scary trip, a Booking.com voucher code will make sure you don't get a fright at the checkout.