Booking.com Hints & Tips
Bag yourself a bargain on your booking with Booking.com and their selection of stunning getaways, and with these handy hints and tips, you're bound to find yourself a saving:
Due to the ongoing Covid 19 epidemic, travel plans may change. Please check the dedicated Covid 19 Help Page before travelling for the latest information available and details of any travel restrictions.
Book your holiday early to get some of the biggest and best Booking.com deals, and on the other hand you can leave it late and get some last-minute bargains.
Filter the holidays on offer by choosing your destination or when you'd like to jet off and setting the prices from low to high. This way you can find the cheapest offerings for your getaway, and if you can be flexible, you can bag a bargain.
Get signed up for the newsletter, where you'll not only get the latest exclusive Booking.com offers, sent straight to your inbox, and to top it off the prices on offer will drop as soon as you sign up.
If you like to get away regularly, it pays to stay with booking.com whenever you can. Once two bookings are completed, customers are automatically enrolled into the Genius loyalty programme. The different levels unlock special pricing and free perks that can boost the value of any booking.
FAQs
Do Booking.com Offer Discount Codes?
Typically, there aren't any Booking.com voucher codes. However, any deals or offers are listed on MyVoucherCodes.
Will I get a Refund Covid Related Cancellations?
From 6th April 2020, customers are advised to consider the Covid 19 risk, and any relevant government advice. After this date you may not be entitled to a refund if you do not book a a flexible rate.
Are There Fees for Cancellation?
If you select the free cancellation options, then there won't be any fees. Details for this fee are set by the property you're staying with and any fees will be paid to them.
How Do I Pay for My Stay?
While some hotels may require a deposit, others will require payment when you check out. It's important to check with the property before. In most cases you'll need to provide your card details when you place the booking. It's worth looking for a Booking.com discount to save money.
What are the Booking.com Contact Details?
Customer Service is available 24 hours a day through the Booking Assistant and Help Centre. You need to sign in to use this massive information resource. There is currently no Booking.com contact number listed on the site.
How do I apply my Booking.com discount code?
Follow our simple instructions and get money off your next hotel stay with Booking.com.


Click the button to reveal your Booking.com voucher code. A separate window will pop up. Simply copy the code
MyVoucherCodes will automatically take you to Booking.com's website. You will find this in the previous window
Enter your dates and destination, and choose from a huge range of hotels, B&Bs and more
When you have selected your hotel, you will be asked to enter your details before being taken to the payment details section
Make sure the discount code you're using is valid for your hotel and dates
You can apply your Booking.com voucher code by entering it in the 'promo code' box
Check your savings have been applied, before booking your hotel stay
Traveller Guides - Genius Explained
Booking.com puts people in touch with millions of rooms and turns ordinary people into hoteliers. It's Britain's easiest way to find unique accommodation, visit more countries, and save on travel.

But did you know that the Genius programme makes savings and perks available to anyone. That's because the folks at Booking.com want to help people explore the world and believe that loyal travellers should be rewarded.
Once you complete two Booking.com stays within two years, you will automatically be added to Genius level 1. This entitles you to 10% off selected properties for all future bookings. That's right, unlike many loyalty schemes, once your added to Bookinhg.com Genius, you're on it for life even if you don't make two trips every year.
The Genius doesn't stop at one and if you make five trips in two years, you'll reach the highest echelons of the Booking.com loyalty scheme, Genius Level Two. In this rarefied air of savings, you'll get the perks of level one, plus 15% off selected properties, Free breakfast with selected bookings, and free room upgrades on selected stays.
If you're a regular traveller, the Genius programme makes Booking.com a destination of choice when you're sorting out your accommodation.
Traveller Guides - 5* Luxury Close to Home
There's nothing quite like a fully pampered stay in a luxury 5* hotel complete with fine dining and late-night drinks. And let's face it, we all deserve a taste of the good life after the last few locked down months.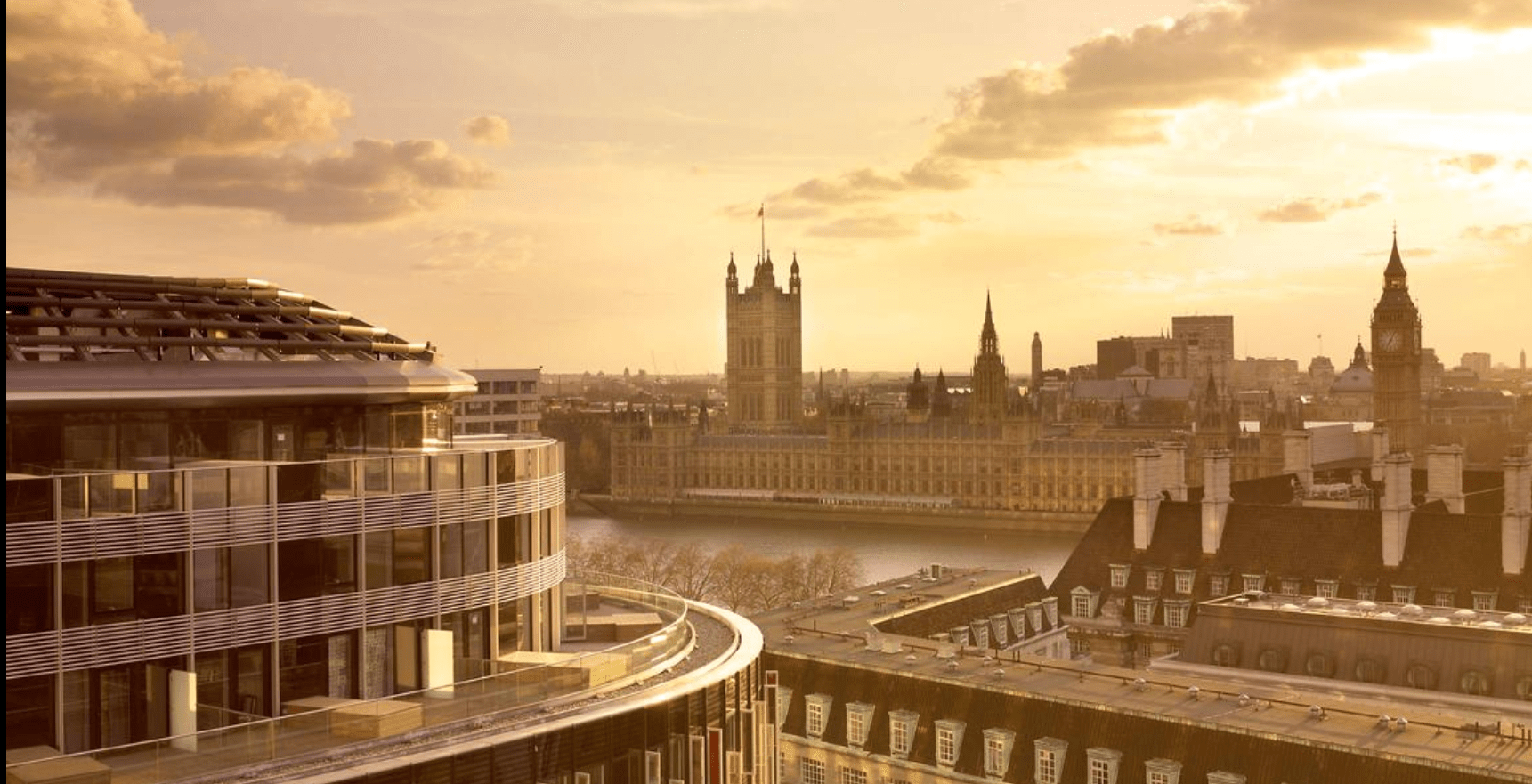 If your heading to the capital for some well earned, but socially distanced, retail therapy, you'll find London's best on Booking.com. The Park Plaza Westminster Bridge places you right in the city and makes the perfect base to start out from. And the incredible views of the Houses of Parliament aren't too shabby either.
When you travel further north for a short stay, Manchester's The Lowry Hotel is famous for it's sophisticated opulence and it's a regular stop for the cities footballers, and a certain special manager lived there for a spell. This luxury hotel is a favourite for couples who have headed into the city for a culture packed evening out thanks to its prime location.
The Lake District takes you away from the hustle and bustle of the city for a relaxing break in the countryside that inspired Beatrix Potter and Wordsworth. And there's no better place to rest your head while your there than Ees Wyke Country House. Set in verdant countryside and with sublime views a stay in these luxury rooms is like a breath of clean air for your soul.
If ever there was a time to treat yourself to an extra special stay and the collection of 5* accommodation on Booking.com is packed with so much luxury, you'll come back speaking the queens.
Traveller Guides - A Capital Time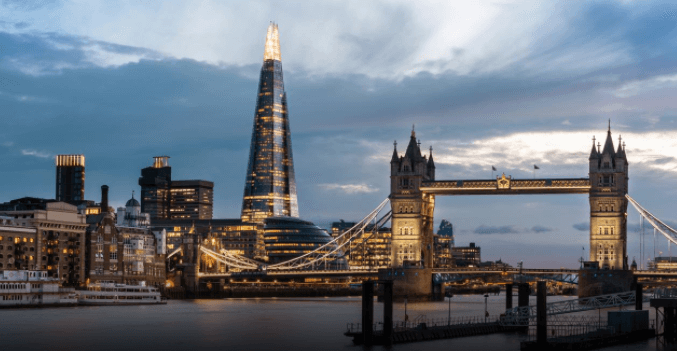 It can be difficult planning a trip to a new city, but if you're eager to head out now the lockdown is easing, check out our quick guide to the capitals for some city break inspiration.
Booking.com London
For those heading to the big city, you'll be spoilt for choice with all the world-famous attractions on your doorstep. With Buckingham Palace and Westminster Abbey, you've got two beautiful buildings that every tourist should make the effort to see. There are tons of leading galleries and museums to get lost in and top-class restaurants to finish your days off right.
Booking.com Cardiff
No Trip to the Wels capital would be complete without checking out the castle. An incredible bit of architecture that is well worth the price of admission. And for a different kind of castle, there's the magical Castell Coch that looks like something out of Sleeping Beauty. Barry Island is only a short train ride away from Cardiff city centre, which is good news for fans of Gavin & Stacey. Whether you want to hit the arcades or grab a bag of chips and enjoy the beach, you're in for a good time.
Booking.com Edinburgh
Edinburgh is a beautiful city with stunning architecture that offers an incredible backdrop for every selfie, so taking a walk around the streets to soak up the diverse culture is never a wasted day. With tons of Booking.com experiences available you'll get the chance to dive into Scottish life and get the most out of your trip. If you're a Harry Potter fan, you should immerse yourself in a magical magical tour and top it all off with a trip to Edinburgh castle for a spellbinding day.
Booking.com Belfast
This is the perfect destination for history-buffs. Belfast Castle is stunning and has always been a favourite with tourists because it's dramatic architecture. You've also got the Titanic museum and the Botanical Gardens to explore as you while away the days. There are loads to see and do in Belfast and it's worth checking out the experiences on offer before you travel.