More Information about Flowers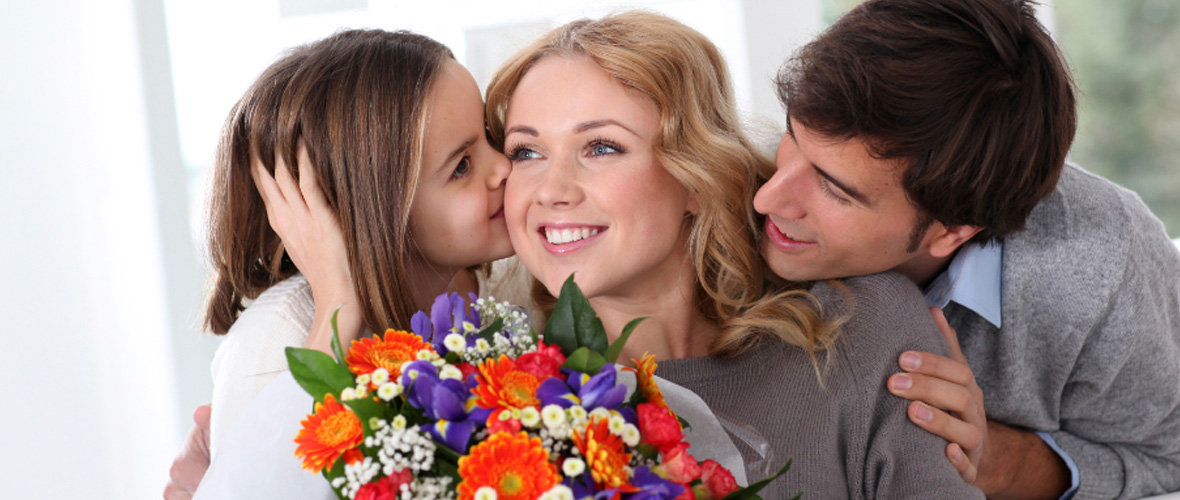 A traditional gift that has been exchanged by people throughout history, a bouquet of flowers is the perfect gift for a variety of separate reasons. They are the perfect way to say thank you, I'm sorry or tell someone you love them. Flowers can help cheer someone up someone who has had bad news. Sometimes, there's no need for a excuse - flowers make pretty decorations to brighten up any room. Our Flowers Category brings together all the best voucher codes and deals on a huge range of flowers, plants and bouquets from some of the leading online florists.
Save Money On Flowers
Buying flowers for special occasions can be a costly affair. Florists increase the price of bouquets for Valentines, Mother's Day, Christmas and Easter. And telling a florist to prepare flowers for a wedding also bumps up the price. So here are a few tips on how you can save money when buying flowers.
Be untraditional
Buying traditional flowers types for specific occasions costs more. Like any business, florists have to take advantage of flower-giving times of year. But you don't have to fall into the commercial trap of buying traditional flowers just because the guide book says so. It's the thought that counts and women appreciate all manner of flowers. So if tradition means overspending, let's break the mould and get creative.
Look for discount deals
Supermarkets, grocery stores, card shops and discount chains can compete with traditional florists on special occasions and offer excellent discount deals on flowers. You will usually find an arrangement that can match the lower-end bouquets offered by florists, but with a cheaper price tag. So if you are looking for a bargain, check the buckets in shops that are not specialist flower shops.
Use greenery
Adding greenery to a flower arrangement bulks out a bouquet and gives it character – but without costing as much as opting for an arrangement made up totally of flowers. Green actually adds a refreshing feel to a bouquet of flowers and gives it a natural look.
Ask on Fridays, order on Mondays
Florists will typically stock up on fresh flowers on Mondays so the best time to buy a bouquet is early in the week as they will keep for longer. However, like any good business, florists plan ahead and organise special deals the previous week. So ask your florist on Friday what the specials are for the following week and purchase the flowers on Monday when they are fresh and still available.
Collect the flower yourself
Delivery charges can easily add £15+ to a gift of flowers. You can, therefore, save a significant amount of money when buying flowers by visiting the florist and collecting the arrangement yourself. Deliveries are a nice surprise, but not as special as seeing the delight on the recipient's face when you hand them the flowers.
Buy flowers in season
When flowers are in season, they are in abundance so the cost comes down. If you are not familiar with flowers and their seasons, do some research before heading off to the florist.
Buy one type of flower
When you mix and match flowers in an arrangement it can often jack up the price of a bouquet. Sticking to one type of flower is a far more cost-effective way of buying cheap flowers.
Deals
The competition amongst florists is very high, so flowers shops are always offering incredible discount deals on bouquets. And My Voucher Codes has teamed up with numerous flower shops offering high-quality flower arrangements at bargain prices. So if you want to save money on flowers, check out the latest vouchers on offer today. This is your chance to make a loved one or close friend happy without having to spend over the odds.
Example Vouchers
Here are a few examples of some of the best deals and offers that have been promoted within this category in the past:
Exclusive 12% Off Orders at Serenata Flowers
10% Off Orders at Bunches
12% Off Orders at Arena Flowers
10% Off All Summer Bouquets at Lillian Rose Flowers
£4 Off Orders Over £40 at Interflora
10% Off All Orders at Debenhams Flowers
12% Off Orders at Flowers Direct
15% Off Orders at eFlorist
Up to 10% Off Selected Orders at Flying Flowers
Free Delivery on Orders at iFlorist
But if you are looking for the latest deals, offers and voucher codes on a great range of flowers, then scroll to the top of this category.
How to Redeem a Voucher Code
Some flowers and bouquets can be very expensive. You find the perfect bunch for your partner only to notice the eye watering price tag. Discount codes are great way of bringing that price down. If you have never used a promo code before, don't worry, this quick and easy guide will bring you up to speed, so you'll be saving money in no time:
The first thing is to find the voucher code that you would like to use, click on the green box next to it to open up the code, highlight it and click copy. Always have a read through the T&Cs and make sure you are aware of any restrictions there may be on the use of the code. Go through to the merchant page and shop as you normally would, then proceed to the payment page. Find the box for the discount code and paste it in and apply. It really is that easy!
You May Also Like
Gifts & Occasions
Sometime flowers aren't the appropriate gift for the occasion. There are a lot more options available to you and this great category will provide with a huge range of discount codes and deals to make them a bit more affordable.
Sweets & Chocolates
Nothing better compliments a bouquet of flowers better than a nice box of chocolates. This category is jam packed with deals and offers on a huge range of chocolate treats and sweets that will help you save on your purchase.
Restaurants, Takeaways & Bars
After the flowers why not take them out for a meal or a drink? This category contains all of your favourite restaurants and is full of printable vouchers and offers to help you bring the price down.
FAQs
What is the best way of keeping flowers alive for as long as possible?
A good household trick to keep your cut flowers around for long is to add two tablespoons of vinegar and two tablespoons of sugar to the water before putting the flowers in, ensuring you change the water every other day using the same mixture. There are also a great range of products using the specific purpose of keeping them alive such as "Flower food" which can be found at all good florists and garden centres.
Which flowers are most appropriate for which occasions?
This can be subjective and depend on the personal taste of the recipient, but traditionally certain flowers are given to mark specific occasions. Roses at Valentine's Day is probably the most obvious Example. Gladioli, White Carnations and White Daisies are best for sympathetic occasions such as funerals. Birthday bunches should always be bright, colourful and fun.