EXCLUSIVE
View Terms & Conditions

View Terms & Conditions

See Gousto website for details.
EXCLUSIVE
View Terms & Conditions

View Terms & Conditions

See Gousto website for details.
Offers for Gousto were last updated Wednesday 23 June 2021 10:47
Gousto Codes That You've Missed
Most Popular Gousto Code & Discount
| Offer Description | Expires | Discount Type |
| --- | --- | --- |
| Exclusive 60% off plus 30% off all other Boxes in your First Month - Perfect to take away on Your Summer Staycation | | Voucher Code |
| Exclusive Students Get 60% off plus 30% off all other Boxes in First Month | | Voucher Code |
| Meals from £3 per Serving | | Deal |
| 4 Recipe 2 Person Boxes from £35 | | Deal |
| Buy 3 Recipe 2 Person Boxes from £30 | | Deal |
Gousto Hints & Tips
A Box for Everyone

Check out the different sized boxes on offer, if you're feeding a family the Gousto family box offers better value.
Buy in Bulk

You can save big by buying in bulk by ordering more recipes in your box, so it's worth checking the different options out when you order.
Scroll Through & Save

Have a scroll through the homepage for the latest Gousto deals, this is where they'll be highlighted so it's worth keeping an eye out.
Free Gousto Delivery

With Gousto free delivery you don't have to worry about those extra costs when you order, saving you a few quid on mealtime.
FAQs
Can I Get A Gousto Discount Code?
Yes, you can find a great selection of Gousto voucher codes here at MyVoucherCodes. We'll also have the latest deals and sales that are currently running listed. They typically offer discounts on first boxes, so it's worth keeping an eye out for those deals.
Is There Free Delivery At Gousto?
Yes, they offer free delivery for 7 days a week, so you won't have to spend on the extra costs no matter when you need the ingredients.
What Is Gousto's Policy On Sustainability?
They try to reduce, reuse and recycle. Their packaging is sustainable and offers a ton of advice on leftovers on the dedicated Gousto sustainability page.
Can I Select What Recipe & Ingredients I Get From Gousto?
Yes, you won't be left with something you don't like, and you can choose from a huge range of delicious recipes.
Using Your Gousto Discount Code
Follow our easy to use instructions and you can make big savings with Gousto vouchers.


Click to reveal the code on the MyVoucherCodes website. Copy and paste the Gousto promo code and click to go straight to the Gousto site on a new page.


Another box saying 'Claim discount' will pop up. The discount is automatically applied at the checkout.


Decide how many people you want to cook for, type in your location and when you would like your delivery.


Choose your recipes, from a huge choice available.


Once you have completed your recipes, you can apply your Gousto discount code by clicking 'Check Out'.


You will see details of your order, with the discount applied.


Check out and look forward to your delicious meals.


Up Your Cooking Game this Spring
While the lockdown has meant we've been spending a lot more time in the house, that does come with some advantages. People have had the chance to get to work on their skills in the kitchen. And while getting creative in the kitchen can be a little daunting, Gousto is the perfect way to cook up a storm, whether you're a beginner or a certified chef.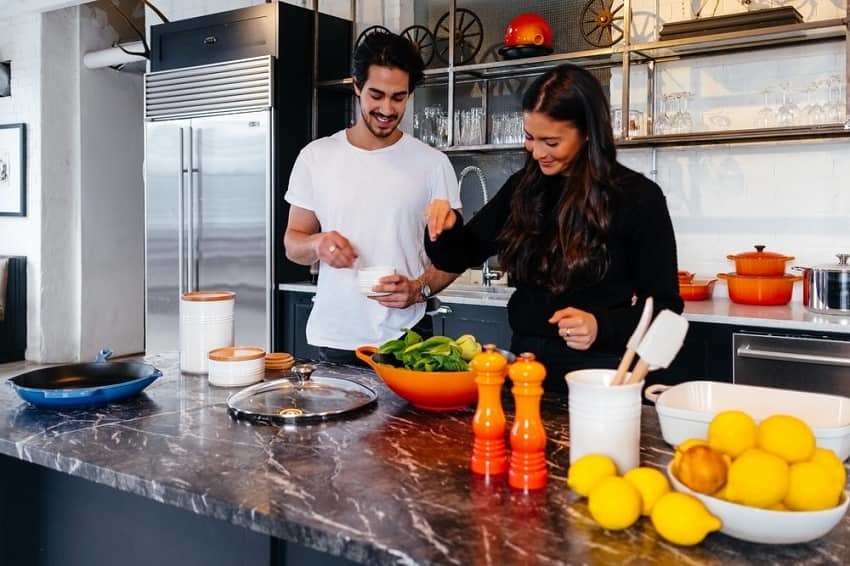 Gousto Recipe Cards
With Gousto recipe cards, you can make sure you know exactly what you've got to do to whip up some cracking cuisine. All you must do is pick the meals you want, and Gousto will make sure you've got exactly what you need. You can even check out the Gousto cookbook online to find the tastiest food inspiration.
Fresh Gousto Ingredients
With fabulously fresh ingredients, that are pre-portioned so there's no waste, you'll be able to cook up a cracking plate of food, without worrying about leftovers. It's perfect for getting your money's worth.
Subscribe & Save
A Gousto subscription is a great way to get the students eating well and upgrading their skills in the kitchen. If universities aren't inviting students back physically, it's still great for preparing them for life away from home. But it's also just great if you really don't want the faff of deciding what's for dinner, and you're not a fan of food waste.
Refer a Friend
And with Gousto refer friend schemes and free trials, you really can get your money worth when it comes to upgrading your kitchen game. Pair that with a Gousto discount code, and you've got yourself a tasty saving on dinner.
Globetrotting Taste Bud Adventures
With holidays abroad being a little trickier than usual in the last year, a lot of us have decided to give the getaway a miss this year. While the UK has so much to offer when it comes to holiday experiences, it's hard to find authentic international cooking on our doorstep.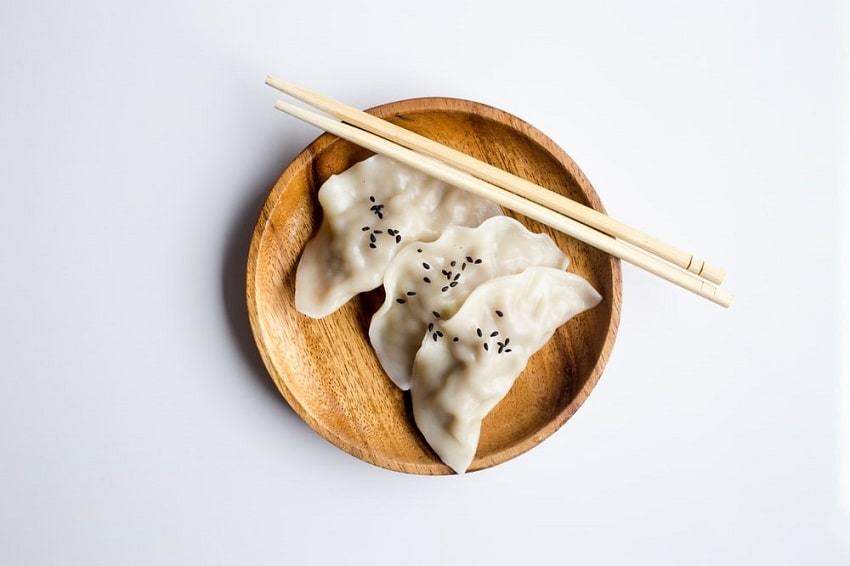 Take Your Tastebuds on a Journey
Gousto has incredible recipes from around the globe. This means you can take your taste buds on the trip of a lifetime. Whether you want some authentic Asian delights or marvellous Mexican flavours, the Gousto boxes are packed with the right stuff. Then you can eye up a holiday for 2021.
International Dishes
It's the perfect way to get that getaway vibe from the comfort of your own house, especially if you pair it with some of our other ideas for
holidaying from home
. With Spanish paellas, Thai green curry's, Japanese ramen and Greek gyros, you really can take your taste buds on a globetrotting adventure.
A Meal for Every Time of Day
With light, Summery bites for lunchtime, and delightful satisfying dishes for dinner, you won't be disappointed. You'll get fresh ingredients straight to your door, so you won't have to worry about sourcing speciality foods at your local supermarket.
Save on Stunning Dishes
So, look at the Gousto cookbook and pick out a destination, your taste buds will thank you for it. And don't forget to grab yourself a Gousto voucher code on your way!
Tasty Treats for Any Dietary Needs
When it comes to diets, everyone is different. With veganism on the rise, people of every kind of diet must be catered for, and that's where Gousto comes in. With a huge range of ridiculously tasty recipes, you can't go wrong, whatever your dietary restrictions.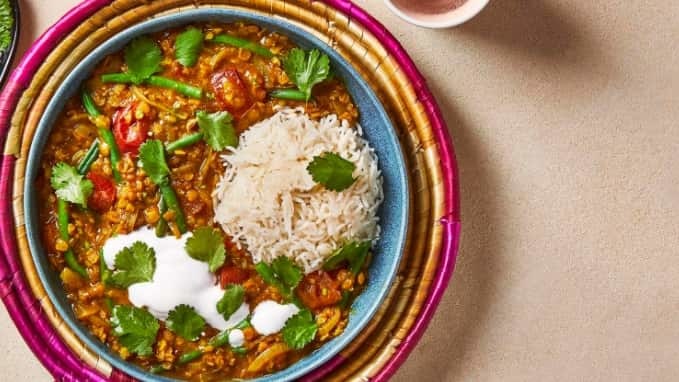 Gousto Vegetarian Options
With Gousto Vegetarian dishes, you can make sure your everyone at the table is satisfied, without the meat. From chilli stir fry and chickpea curry to aubergine lasagne and stunning salad dishes.
Perfect Plant-Based Bites
They've also got a pretty cracking selection of plant-based plates of food. With everything from vegan burgers with tasty herby fries, to a treat for your taste buds with their meat-free chicken teriyaki traybake. They have a really great selection of meals for the meat-free among us.
Gousto Gluten-Free Delights
Eating gluten-free can be a little tricky, but there's plenty of Gousto gluten-free options too. From cheesy pizza-topped chicken, inspired by the Body Coach himself, Joe Wicks, to fabulous fish dishes, without a trace of gluten.
Dairy-Free Favourites
They've even got a delicious range of dairy-free delights, so you're absolutely catered for, regardless of your dietary restrictions. From takeaway inspired favourites like lamb doner, with chilli sauce and chips, to Indonesian-style chicken rendang, they have flavours from around the world.
Dig In to Some Delicious Dinner
So, get your fill of delightful Gousto food, whatever your needs when it comes to dinner time. And keep your eye out for Gousto free trials and voucher codes to make sure you're getting your money worth on your meals. It's well worth trying out, especially with Christmas around the corner.