Offers for Craft Gin Club were last updated Wednesday 14 July 2021 21:54
Craft Gin Club Codes That You've Missed
Most Popular Craft Gin Club Code & Discount
Money Saving Hints & Tips
Choose the Subscription that Suits You

With a range of different subscriptions, it's easy to pick the one that suits how much you want to spend. And, because you can cancel at any time, it's easy to cut back if you need to save money.


Stay Up to Date with the Newsletter

Want to stay in the know? Well the Craft Gin Club newsletter comes packed with the latest news and deals they have on, so if you want to save where you can getting the newsletter is an easy way to get the info you want.


Refer a Friend and Save

If you get a pal to join the club, you'll both get £15 off your next box – looks like sharing really is caring!
What Else Does Craft Gin Club Offer?
Along with a full sized bottle of gin, you box comes with a selection of tonics and snacks to enjoy with your next drink, and you'll also get your hands on the member's magazine, full of helpful tips and reviews.

And if you enjoy a touch of whimsy in your subscription boxes, every month Craft Gin Club hide a golden ticket in one of their boxes, so every month you could be in to win.
Join the Craft Gin Club Today!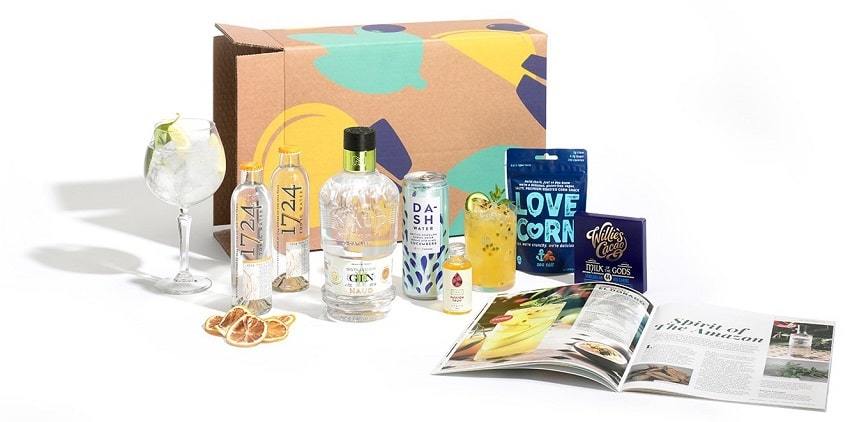 If you're a certified gin lover, there's nothing better than getting a handpicked selection of some of the best gin worldwide delivered straight to your doorstep. Craft Gin Club is the UK's top gin subscription club, providing monthly boxes full of delicious treats to enjoy. Join the club today and get 50% off your first box using the Craft Gin Club discount code! For those who are fans of surprises, a Craft Gin Club box will go down a treat. While you won't know the exact contents of your gin delivery until it arrives, making your package an extra-special surprise, the Craft Gin Club website tells you what you can expect. Each Craft Gin Club box contains a full-size bottle of craft gin, paired with mixers such as tonics and garnish to create the perfect g&t or cocktail, tasty sweet and savoury treats, as well as an issue of the club magazine to keep updated with all the latest updates and news in the gin world. While Craft Gin Club works hard to put together a stunning selection of gin every month, you can choose to receive a box each month or every two or three months. The gins selected for the box include limited editions exclusively available at Craft Gin Club, really meaning this is not an opportunity to be missed! If you remain a regular member of the club, Craft Gin Club selects six gins from the UK and six from the rest of the world over the year, ensuring you broaden your gin-tasting horizons and experience new flavours. Don't keep something this good a secret by referring a friend to Craft Gin Club for money off the upcoming box!