How do I use my Tesco voucher code?
To redeem your Tesco code online, browse Tesco and add items to your basket. Proceed to checkout and pop the relevant code into the 'enter promo code' box before paying. Enjoy your Tesco shop for less!
Tesco Hints & Tips
As one of the biggest supermarkets in the UK, Tesco is the place to be for the biggest brands at the lowest prices, and with our money-saving tips, you can do your weekly shop for a cracking price:
Check out the Tesco delivery saver option, where you can get pay monthly for your weekly shop delivery and save a few quid in the process.
Get your hands on a Tesco Clubcard, where you can start racking up the points and reaping the rewards. They'll send you vouchers based on how many points you have, so you can save yourself a small fortune.
The Tesco special offers section is the place to be for the latest deals and offers on your favourite brands, so start saving on your essentials.
FAQs
How can I get Tesco voucher codes?
The best way to catch Tesco codes is to check in with MyVoucherCodes before you place your order. Once you know what you're ordering, it's easier to find the deals that save the most money. Our team regularly updates the page with the best offers to help your weekly shop.
What is the Delivery Saver?
This subscription service is a great way to save on your Tesco groceries delivery. It unlocks delivery for all your orders and early access to delivery slots at peak times. Prices start from £3.49 and you will
find full detals on the Delivery Save page
e.
Can I get Tesco student delivery?
Like most supermarkets, Tesco does not currently offer a student discount. This may change in the future and you'll find all the details on MyVoucherCodes when it does. In the meantime, you'll find plenty of offers on their page to help you save on your shop.
Does Tesco offer student discounts?
Tesco Groceries doesn't currently offer student discount, so snap up one of our codes to save money on your next shop.
Does Tesco offer free delivery?
Sign up to Tesco's Delivery Saver subscription for great delivery deals. Starting from £3.49 a month you can enjoy free deliveries from Tuesday to Thursday, while £9.99 a month includes free same-day deliveries any day of the week.
What Else Does Tesco Offer?
As well as providing a seemingly endless selection of food and drink, with Tesco Groceries online you can save your favourite items or entire weekly shops, so your food shop could be over and done with in just a couple of clicks.
Not only that, but you can find an incredible online recipe book chock full of delicious food inspiration to help you cook up a storm in the kitchen.
Get More for Your Money with Tesco Clubcard
When it comes to saving on your grocery shop, it's well worth signing up for a Tesco Clubcard. It's absolutely packed with Tesco discounts, deals, vouchers and rewards, so it's not to be missed. You'll see some serious savings on your weekly shop.




The main reason you should sign up is the Tesco Clubcard deals. Every time you spend some money, you'll earn points, and those points then decide how many vouchers you get. You'll get a point for every pound spent, and you'll get £1.50 worth of vouchers for every 150 points accumulated.

It's not the only way to collect points either. On the Tesco website you can find surveys that will give you points for filling them in. There are also double points on selected products or services, so it's worth keeping up to date.

There's also Tesco Clubcard Plus, where you can pay a monthly fee and get even more incredible Tesco deals. You'll get 10% off two shops a month, discounts on selected Tesco brands like F&F, Carousel and Fox and Ivy, and double data with Tesco Mobile. It's an incredible deal where your loyalty will be rewarded.

So, sign up, download the Tesco Clubcard app and start saving on your weekly shops this Summer.
Buckle up for Back to School
Summer is here, and the kids are enjoying a little time off school, even if it has been a strange year for education. But with September on the horizon, the new term will be kicking off soon, and everyone needs to be prepared for heading back to school.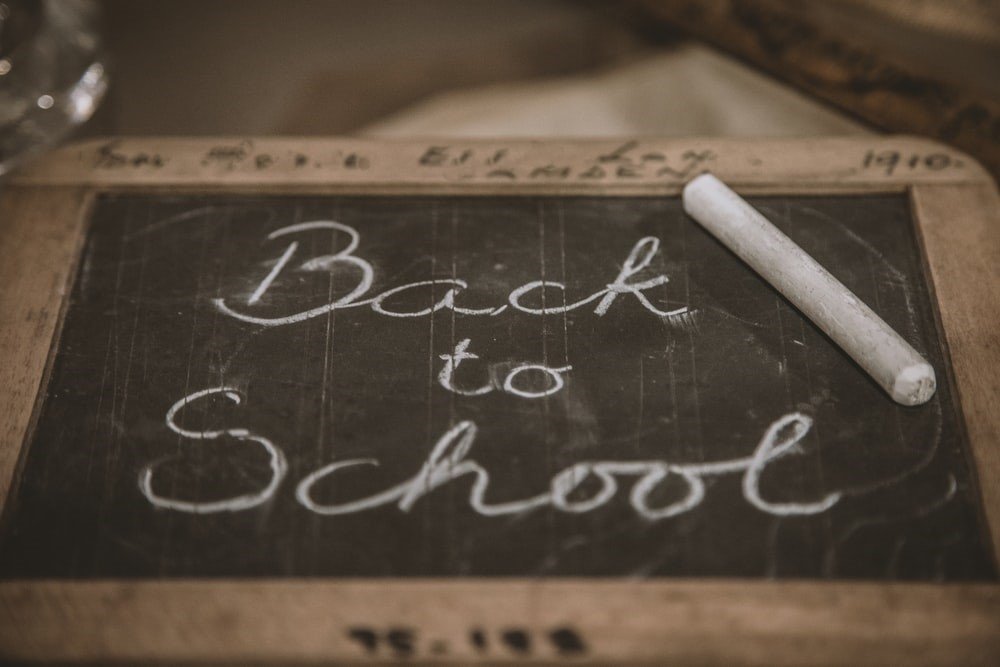 When it comes to the kids heading back to school, there's a lot to sort out. But there's nothing to worry about, because you can get all your needs sorted over at Tesco.

Start with the clothes and check out the Tesco school uniform range. From shirts, polos and trousers, to bags, shoes and all the other essentials, you can get the basics sorted without breaking the bank. With a range of multi-packs, you can stock up so when one uniform is in the wash, the other is good to go.

Then you've got the stationary and the tech. With pencil cases, calculators and everything in between on offer, the kids will be kitted out. And with phones and laptops, you can get them sorted with the latest tech. Whether they need to take it into school, or just need it for homework.

Then when it comes to the weekly shop, you can fill your basket with essentials for the kids packed lunches. With Coronavirus, it seems that school dinners aren't on the cards. But that's not a problem with lunchboxes and everything you need to make sure your little ones are eating well during the school day.

So, make sure you've covered all the bases and the kids are buckled up for a new term of learning with a trip to Tesco.
Eat the Seasons
When it comes to eating healthy, it can be a little difficult trying to keep on top of which fruits and vegetables are in season. On top of that, you might struggle with deciding what to do with the most in-season ingredients. But Tesco make it easy for you.




They'll highlight what's in-season and give you a little inspiration on what you can do with it. So, seeing as it's Summer, there are strawberries, blackberries and cherry tomatoes in-season. Not to mention versatile vegetables like new potatoes and radishes.

From these in-season ingredients you can make delicious salads, vegetable tarts, paellas, broths and other tasty treats. It's a great way to make sure you're getting the best price and the best quality ingredients, not to mention you can broaden your culinary horizons.

It's not just good food either, they've got some cracking recipes for delicious Summery drinks that are bound to impress at a socially distant garden party. With Very Berry Pimms or a blackberry, elderflower and gin fizz, you can treat your taste buds to a delightful drink.

You can even cut out the middleman and grow your own by taking advantage of the Tesco gardening range. So, you can not only get the freshest possible ingredients, but you'll have some fun doing it. So, check it out to be in-the-know when it comes to the freshest produce this season.