Domino's Hints & Tips
Take advantage of Domino's Two for Tuesdays offer! Luckily, medium and large pizzas are Buy One Get One Free at Domino's every Tuesday. Gluten free pizzas are also available as a small option.

To get your free pizza, simply select the Buy One Get One Free offer above and click the 'Get This Offer' button. There you'll be taken to the Domino's website where you'll need to access the 'Deals' section of the website and order using the 'Two for Tuesday' option.


o2 Priority customers can enjoy a £1 personal pizza with 1 topping between 11am and 3pm on a Monday. Additional toppings are charged as extra and the offer cannot be used in conjunction with any other offer or promotion.


Got a pizza legend code? Add it to the Pizza Legend section of the menu page and you could get 30% discount on your order! Alternatively, if you have a pizza legend creation of your own, share it with the Domino's social media team with the hashtag #DominosPizzaLegend and you'll join the draw to potentially win 30% off.


Check the Domino's deals section to find the right saving for you. With multi-buys, free pizzas and up to 50% off Domino's pizzas, you can save big!


Get yourself signed up for the newsletter and opt-in for Domino's deal texts. That way you can be the first to know about the biggest and best Domino's offers.


Keep your eyes peeled for seasonal deals. The Domino's Winter Survival deal is a cracking choice through these cold months, so keep your eyes peeled for that offer!


Save yourself a tidy sum by picking up in-store. With COVID-19 restrictions, Domino's click and collect aren't always available, so it's worth checking before you place your order.


The Domino's Pizza app is worth checking out. It's easy to use, quick, and convenient, so you can pizza to your door without any fuss.



FAQs
Can I get a Dominos voucher?
Yes, you can get Dominos voucher codes. There is frequently a wide range of Dominos vouchers on offer, all of which will be listed with other Dominos deals and offers on MyVoucherCodes.
How much is Dominos delivery?
All you need to do is place an order worth £13.99 or more and you'll get Domino's free delivery. They offer contact-free delivery currently due to the Coronavirus, and as a result, you can't pay by cash.
Where can I find the Dominos menu?
You can find the Dominos pizza menu on their website. You'll need to put your postcode in so your nearest Dominos takeaway can be located. You can then place your order for delivery or collection.
Is there a Dominos student discount?
Yes, by verifying your student status with StudentBeans, you can get a Dominos discount code for 35% off your order.
Do Dominos offer an NHS discount?
They don't offer an NHS discount now. However, certain branches may be able to offer a Dominos discount at their own discretion.
Can I use more than one of Dominos offers?
Occasionally you can combine Dominos codes with other offers on their site. However, not all offers work in conjunction with each other.
Using Your Domino's Discount Code
Select the voucher you'd like to use and, if possible, copy the code provided.


Head over to the Domino's website and create your order.


At the checkout, enter your Domino's discount code into the box that says 'Enter Voucher Code' and click 'Apply'.


Providing your order meets the terms and conditions of the offer, the discount should be applied to your order total.



Treat Yourself to Two for Tuesday
Pizza is a fast-food favourite, and with good reason. Melted cheese, a delicious doughy base and terrific tomato sauce come together in one delicious slice of heaven, so there's a good reason pizza is one of the nation's favourite kinds of takeaway.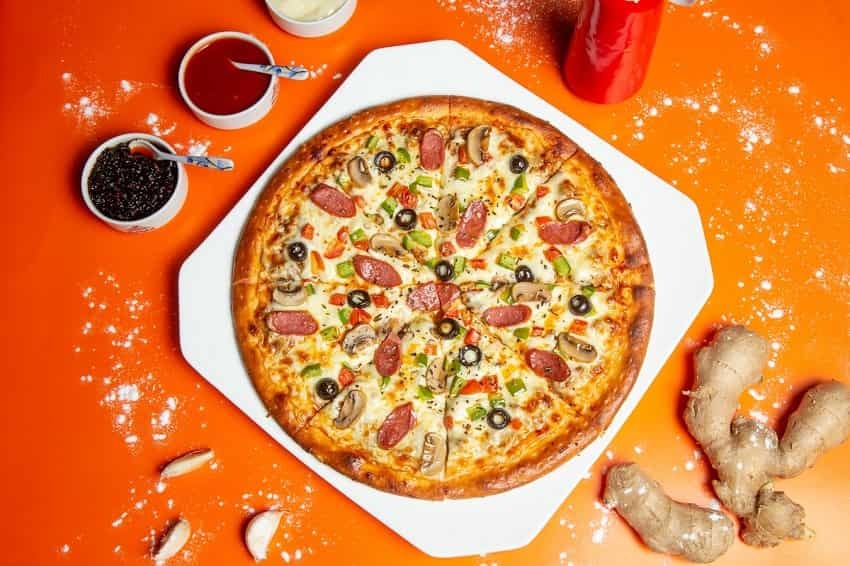 When it comes to pizza offers, there's no better than Dominos Two for Tuesday. A pair of perfectly prepared medium or large pizzas for the price of one is a cracking option for dinner.

Have a little look through the Dominos menu and find your favourite toppings, from classic Pepperoni Passion to the divisive ham & pineapple, because you're getting twice the pizza, you won't have to share. As far as Dominos deals go, this one is spectacular.

Not to mention, even in a socially distant world, Dominos Pizza offers contactless delivery, so you can make sure you're staying safe, and you can focus on taking advantage of this wonderful Dominos buy one get one free deal.

So, check out the Dominos Pizza menu, pick out your toppings, select your sumptuous side and don't forget the dip! With half price off your delicious pizza, you can't go wrong with a warm slice this Winter!
A Feast for the Family
When it comes to feeding the whole family, a Domino's Pizza delivery is always a sound choice. And with the range of cracking deals for feeding the whole household, you can grab yourself a tidy saving on a sizzling slice.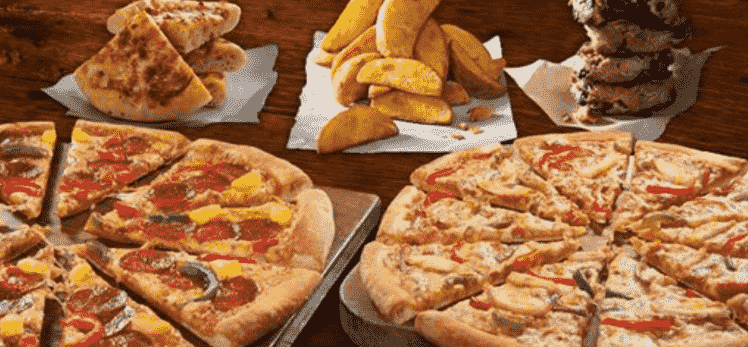 The Domino's Family Deal
With the family deal, you can get two medium or large pizzas, two personal pizzas and two sides, so you really can treat the whole family to a fabulous pizza feast. Not only can you pick from the range of pizzas, but those picky eaters can create their own and pick up to four terrific toppings.
The Domino's Big Night In Deal
They even offer delightful discounts for those big nights in, whether it's food for the football now that sports are back on the telly, or you want to watch a bad movie with your mates, there's a Dominos deal for you.
Domino's Pick N Mix Deal
This deal is great if you want the options. Grab a small, medium or large pizza, and a mixture of delicious Domino's sides, desserts and drinks, and all for between £13.99 and £25.99 depending on how big you want that pizza.
Save with a Domino's Discount Code
So, find your deal and keep your eye on the Dominos tracker, you'll be getting a stunning saving on a few slices of sizzling pizza for the whole family.
Dietary Requirements at Dominos
Special dietary requirements can leave you a little short on options when it comes to ordering in some tasty takeaway, but you won't have to worry about it when it comes to your Dominos delivery.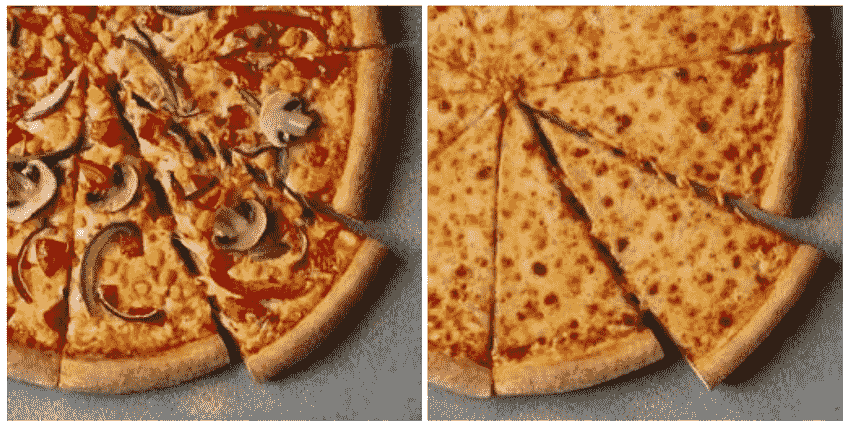 On the Dominos Pizza menu, they've got everything listed with special icons, so you can find the food that's right for you. Whether your diet is gluten-free, vegan, vegetarian, or you just want to know if something's a little too spicy for your taste buds, they've got it listed.

There are a whole host of delicious Dominos vegetarian pizzas, from the original cheese and tomato to the Veggie Supreme, you can chow down on a marvellous meat-free meal from one of the nation's favourite pizza joints. Not to mention a range of delicious vegetarian desserts and sides.

For those who prefer their food a little on the spicy side, there are a few delicious options like the American Hot pizza, to the spicy BBQ wings, so you can treat your taste buds to a little heat.

When it comes to taste vegan treat, Dominos have you covered! With the delightful chick-aint pizza and the scrumptious vegan nuggets, you can treat yourself to some of the nation's favourite pizza, without worrying about dietary requirements.

So, whatever your dietary requirements, there's something for you at Dominos, have a browse of the Dominos menu and pick out a tasty treat.