Offers for Pizza Hut were last updated Tuesday 27 July 2021 16:01
Pizza Hut Codes That You've Missed
Pizza Hut Voucher Codes
| Offer Description | Expires | Discount Type |
| --- | --- | --- |
| Up to 25% off Individual Deal | | Deal |
| 50% off Pizza Orders Over £25 for a Limited Time | | Deal |
| 30% off Stuffed Crust Deal | | Deal |
| Contact Free Delivery Available | | Deal |
| Save up to 40% off Deluxe Menu Deal | | Deal |
Pizza Hut Hints & Tips
A Slice for Every Budget
Looking for your pizza fix on a tight budget? Pizza Hut Delivery offers a host of different £5 pizzas.
Monday Madness
Monday blues are no longer a thing thanks to Pizza Hut's Monday Madness offer, where you get a large pizza for just £9.99.
Feed the Family for Less
Feed your family for less by taking advantage of huge savings when you spend a certain amount. It's always worth bumping up your order to take advantage.
The Pizza Hut Student Deal
Grab a bargain with the Pizza Hut student deal, giving you 20% off your food.
The Perfect Pizza Hut Deals
Browse our Pizza Hut deals for a tasty Italian feast that certainly won't break the bank.
Tasty Bites for Every Diet
When it comes to different dietary restrictions, it can be a nightmare finding a takeaway that caters for you. Luckily, your Pizza Hut order has something for everyone, whether you're looking for gluten free pizza, or a vegan treat.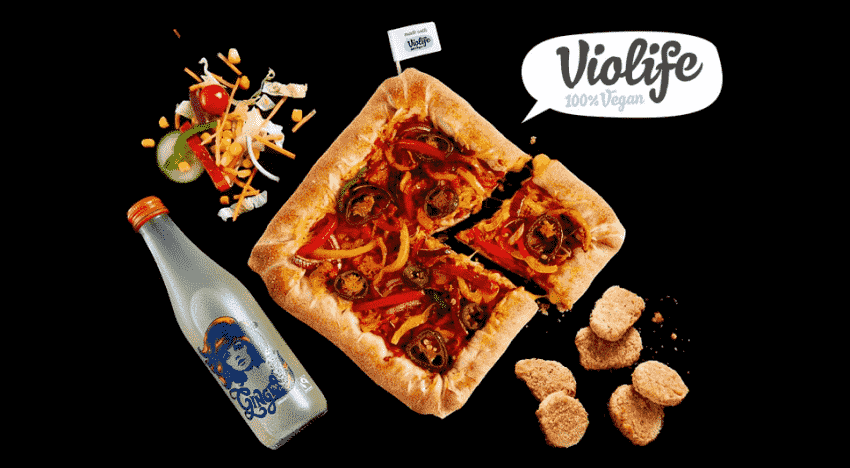 Pizza Hut Gluten Free Options
Since 2012, the Pizza Hut gluten free menu has been catering for those with specific dietary requirements. They have a dedicated page for gluten free foods, and you can keep an eye out on their menu for the 'GF' symbol to find a delicious treat that suits your needs.
Pizza Hut Vegan Options
The Pizza Hut vegan menu is packed with food favourites without the animal products. With the vegan margherita for traditional pizza buffs, to the vegan 'pepperphoni' pizza, you're covered when it comes to a slice of delicious pizza.
Pizza Hut Vegan Sides
They've even got sides and desserts covered too. With southern fried nuggets made with Quorn, to their 'I can't believe it's not' cheesecake. There's even mini corn on the cobs for a slightly healthier side. Have a browse through the menu and keep your eyes peeled for the Pizza nutrition information to find out more.
Save on a Tasty Slice
So, when it comes to your Pizza Hut delivery, they've got you covered, whatever your diet. But before you place your order, take a look at our Pizza Hut vouchers for a nice price on a tasty slice.
Dive Into the Pizza Hut Menu
Pizza Hut are constantly adding new, delicious items to their menu, and while we can't head out to a Pizza Hut restaurant, there's nothing stopping you trying out these brand-new menu items from the comfort of your own home.

Pizza Hut Stuffed Crust
We know all about the delicious Pizza Hut stuffed crust pizza and the Pizza Hut cheesy bites pizza. They're staples of the brand and are a mouth-watering treat for cheese lovers and pizza aficionados across the UK. The famous Pizza Hut crust is even available for vegans, so you can enjoy a gooey, delicious treat whatever your diet.
Pizza Hut Flatbread Pizza
For something new, check out the Pizza Hut flatbread pizzas. They come with a ton of wonderful toppings. The best part is they're a low-guilt, low-calorie treat with them coming in at under 650 calories. And while we can't head in-store, you can still accumulate those Pizza Hut rewards points, giving you a freebie down the line.
Pizza Hut Sides & Desserts
With pastas, desserts and sides in abundance, you can't go wrong. From takeaway staples like garlic bread and onion rings, to jalapeno poppers and cheesy triangles, there's plenty of choice on side dishes. Then for afterwards, you've got Pizza Hut cookie dough, cheesecake, brownies and so much more.
Grab a Pizza Hut Discount
So, have a browse and find the perfect bite for your palette. And don't forget to check out the latest and greatest Pizza Hut offers before you place your order!
Wonderful Weeknight Dinner
After a hard day at the office, or even a hard day of working from home, whipping up a meal for the whole family is an extra job that we can sometimes do without. That's where a Pizza Hut delivery comes in. Offering up a slice of something nice straight to your door without any stress.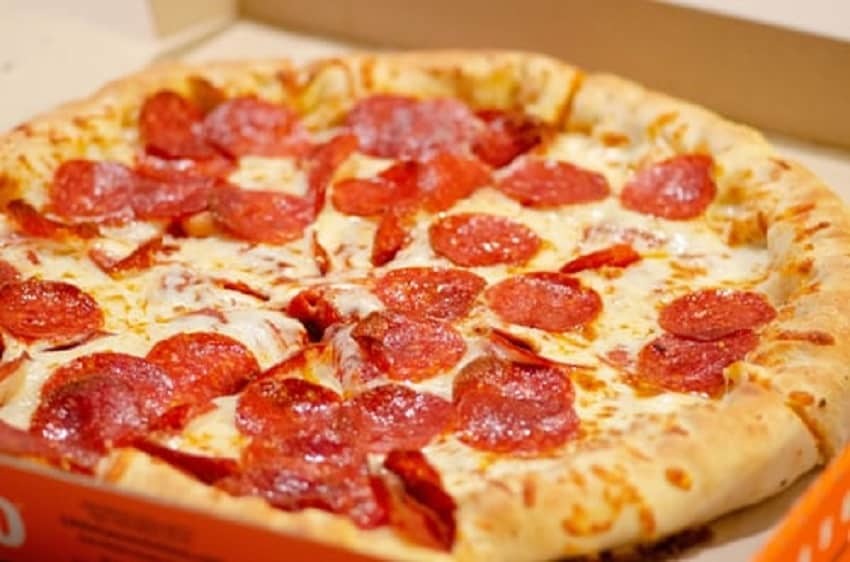 Tasty Toppings
With a ton of tasty toppings to choose from, there's something for the whole family. From pepperoni purists to the divisive ham and pineapple, Pizza Hut has you covered, whatever your taste buds are crying out for.
Thin or Deep
With thin crust, pan pizzas and even the famous stuffed crust, you can't go wrong. All made fresh to order, from the beautiful base to the sweet and tangy tomato sauce. Topped with cheese and your favourite flavours, so you can put your feet up and relax with something tasty this evening.
Stunning Sides
Pair those pizzas with one of their truly tasty sides, and you've got yourself a marvellous meal. From garlic bread and wedges to cheese bites and nachos, it really is a buffet that's sure to bring a smile to everyone's face.
Grab a Pizza Hut Discount
So, grab a Pizza Hut discount code and grab a nice price on a slice this season.