More Information about Photography & Video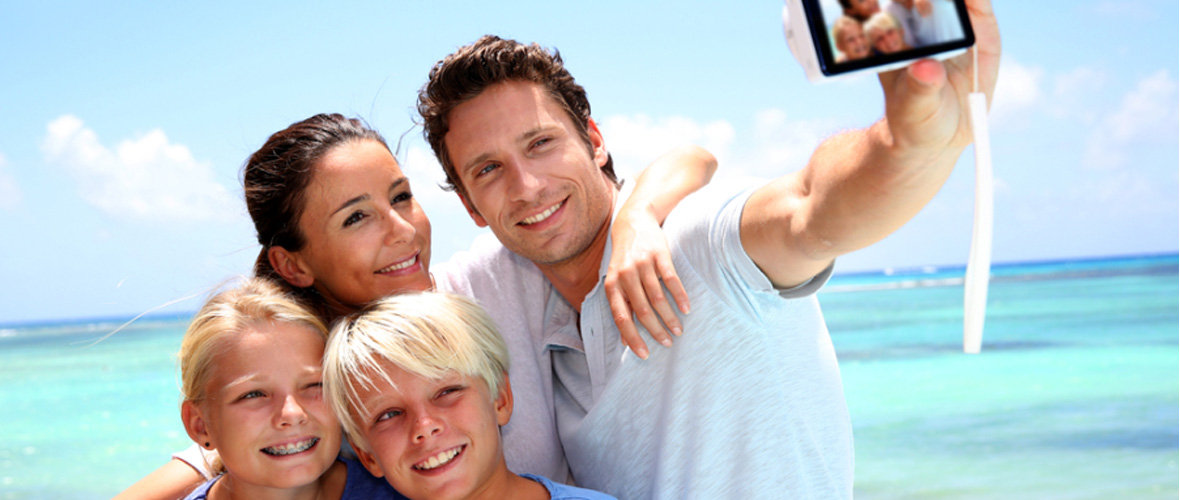 People have been snapping photographs since the 1820's when Nicéphore Niépce introduced the first black and white camera. Colour cameras first appeared in the 1950's and were made available to the general public a few years later. Nowadays, photography is incredibly popular as most smartphones now include a digital camera. We use the latest technology and software, such as Photoshop to edit our snaps before sharing them via social networks like Facebook, Flickr, Instagram and Twitter. Or if you prefer, you could stick them on a greetings card or postcard using services from Moonpig or Bonusprint, and send the them to your friends and family in the old fashioned way. The sheer amount of photography and video equipment is amazing; from a small, simple compact digital camera, a vintage polaroid, GoPro, camcorder, or an digital SLR, you'll be sure to find an option to suit your snapping style. The truth is, we can't get enough of capturing those special moments, and nowadays we're all taking advantage of the great quality, speed and convenience offered by modern technology.
Example Vouchers
Take a look at some of our expired deals to give you an example of the voucher codes we can offer you, along with other ways we can save you money.
Up To £50 Off Cameras And Camcorders at PC World
Save up to 1/3 on Selected Canon Cameras at Argos
5% Off Compact System and DSLR Cameras at PC World
25% Off Sony Action Cam Orders
5% Off Canon DSLRs Cameras at Wex
Save Up to 70% in the Amazon Outlet
50% Off All Orders at Snapfish
Free Delivery When You Spend £30 at Jessops
All of our latest and greatest voucher codes are located at the top of the photography and video page.
How to Redeem a Voucher Code
The very latest video recording and photography equipment can sometime prove to be expensive purchases, but our voucher codes can help take the strain off your budget. And they're really quick and easy to use meaning there's no reason for you not to try one today. Browse this category and when you see an offer you'd like to use, follow these simple steps:
Open your voucher code by clicking the green button - you'll see it. When it appears, drag your mouse over the code and copy it to your clipboard. Next, you'll need to visit the retailer website - there's another button on page, click this and the site will open up in another tab. When you get there just go shopping as you usually would, adding the products you want to the basket. When you have finished look out for the relevant field for the code. All that's remains to do is paste in your code and ensuring you apply it to your order.
You May Also Like
Travel
Now you have all of this great equipment why not try it out go traveling and take some amazing photos of you enjoying yourself abroad? Here's an idea, why not take some cool selfies at the leading attractions and share them with your friends? Most of all, you'll probably want to save the precious memories.
Days Out & Attractions
There's nothing like a great day out with friends or the family. Why not go to the zoo with the children to take pictures for their scrap books? We're sure they'll love to share these exciting adventures with their friends on Facebook too.
Enhance your pictures and videos using photo and video editing software, making it something that you can be proud of when showing friends and family the snaps from your holiday.
FAQs
Which size SD card should I buy for my camera?
It all depends on how many photographs you are going you take. The recommended size is 8-16GB as there is enough memory to last you for a long time as it can store lots of data at a good price