FAQs
Does Boots Offer Free Delivery?
Yes, they do! All you'll need to do is spend a minimum of £30 on your next Boots shop to get free standard delivery to your chosen address.

How Can I Track My Boots Order?
You can track each item you've bought through Boots by using their virtual assistant which is available on the Boots UK website, displayed on the bottom right-hand side of this webpage.

Can I Pick Up a Boots Delivery From In-Store?
Yes, you can. Use their Click & Collect service which is now available in stores. What's more, your nearest available store will be shown at checkout plus there's free delivery on Click & Collect when you spend £20!

What Delivery Options Are Available at Boots?
There are various delivery options available at Boots. Select from any of the following:- Click & Collect is £1.50 or free if you spend £20 on your shop.- Standard delivery is £3.50 or free if you spend over £30.- Next-day delivery costs £4.95.- Saturday delivery costs £5.50.
Do Boots Offer Free Returns?
Yes, when you return via Royal Mail the delivery will be free by using the returns label provided. Provided the order is in its original packaging you will have 35 days to return it.

Do I Need To Sign For My Delivery When It Arrives?
This will depend on whether a signature is required for your Boots delivery on the delivery options page in checkout. If no one is available to sign for your delivery, the delivery driver will return it to the depot and leave you a missed delivery card.

How Can I Spend My Boots Advantage Card Points Online?
Firstly, you'll need to make sure that your Boots Advantage Card is registered. You will also need to check that you enough points on your Advantage Card account to cover the cost of the products you wish to purchase. To find out more information, go to the Boots UK website today.

Is There a Boots App To Download?
Yes, there is. Download the Boots app today for access to personalised offers and very special deals. What's more, when you download the app for the first time and make a purchase with no minimum spend, you'll get 400 Boots Advantage Card points!

Can I Get a Boots Discount Codes?
Yes, you can! The best place to pick up a Boots discount code is on the MyVoucherCodes website. The team regularly updates the Boots page will all the best Boots discount codes to help you save money and time on your shop.

What Are The Boots Online Returns Policy?
You can return any unwanted items to any Boots store within 35 days of receiving your order for a replacement or refund. Simply take your item(s) and Boots order number which is on your confirmation email, to any Boots store. Make sure you have this number with you as a store colleague will request it.

How Much Does a Boots Eye Test Cost?
A standard eye check at Boots costs £25 unless you qualify for an exemption. To find out more information, head to the Boots website.

Can I Cancel Or Change a Boots Appointment?
Yes, you can. Either log into boots.com or click the link in your confirmation email and once you are logged in, select 'My account'.Then, select 'My Appointments' in which you will see the options to cancel or amend an appointment. Once you've made the necessary changes, you'll receive a new confirmation text/email!

Boots Hints & Tips
From the latest cosmetics to the best health products, check out these hints & tips to help you get the most from your shop:
Make the most of your Boots shop today with the Boots Advantage Card. When you download the app for the first time and do your first shop regardless of its cost, you'll get 400 Boots Advantage Card points!


Enjoy free delivery when you spend £30 or more on your next Boots shop.


If you love to pick up a great deal or two on beauty, health and wellness products and items, be sure to check out the Boots sale online today. The Boots clearance section is full of their best deals on quality products, so get yours today!


Need an eye checkup? Why not contact Boots Opticians today and book an eye test for a time and date that suits you.



Using Your Boots Discount Code
Click to show your favourite Boots discount code on the MyVoucherCodes page. A new window will pop up that reveals the code, which you can copy & paste, and use for great savings later.


MyVoucherCodes will send you to the Boots website where you can browse their fantastic fashion collection. It's easy, just open the previous window.


Shop for your favourite products, adding them to your shopping basket as you go.


Click onto the checkout button which is on the top right-hand corner of the webpage.


Make sure that your Boots discount code is valid for all your desired products so you can get those fantastic savings in your wallet!


Enter your Boots discount code into the 'promo code' box to the right-hand side of your order details.


Once your total order value amount has changed, you can check out and wait for your Boots order to arrive!



What Else Does Boots Offer?
Why not sign up for the Boots Advantage Card online today. You'll get access to your digital card straight away and you'll receive personalised offers, healthy and beauty news, advice and lots more!


Calling all students! Enjoy the best of boots with their 10% student discount. From refreshing shower gels to the hottest beauty products, students will love this great Boots offering.


Boots Pharmacy is your place to shop for all health products and pharmacy items. From medicines and treatments to supplements, shop it all at Boots UK.


Boots now offers COVID-19 swab tests. Whether you're travelling abroad on would just like your test is done as soon as possible, book online today.


They offer a fantastic service of free Boots NHS eye tests as well as discounts on stylish glasses and seasonal eyewear. Find out more information on the Boots website today.


Find out today if you're eligible for a free NHS eye test at Boots. What's more, you may be entitled to an NHS optical voucher to help with the cost of your contact lenses or glasses!


Boots pharmacy offer a fantastic online NHS repeat prescription service to help patients manage their repeat prescriptions including reminders to reorder.


Shop the latest range of Mothercare products currently at Boots. From baby and kids clothing to pushchairs and car seats, shop it all today!


Boots Opticians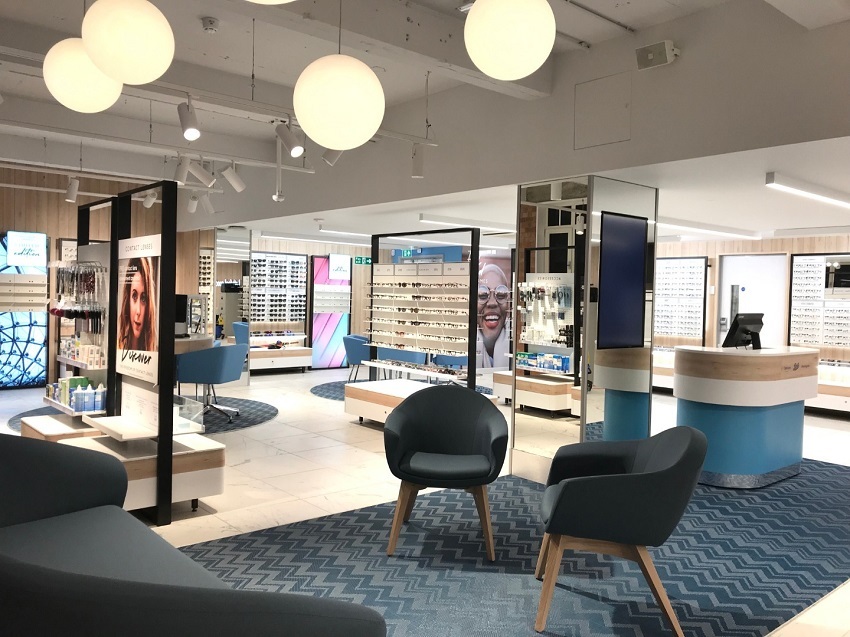 If you require some new glasses and frames, make sure you shop at Boots Opticians online today. With plenty of fashionable glasses and designer frames to choose from, you won't be stuck for choice when it comes to picking the perfect new pair of specs. What's more, you can also book an eye test online at Boots UK which is hassle-free and super convenient.
Shop the full online range of Boots Opticians glasses to discover plenty of fashionable frame styles that are timeless in design. Glasses can transform your look, so picking the perfect ones just for you is really important. With trendy glass frames from brand names such as Ray-Ban, Calvin Klein and Ted Baker just to name a few, Boots opticians glasses offer a style for everyone.
Book an eye test online today at Boots Opticians to get an appointment that suits you. There are plenty of different types of appointments that you can book online; from standard eye tests at Boots opticians which cost £25 to contact lens checks and more, you can also book these services over the phone if you prefer. You can shop their latest opticians offers for a great deal on selected frames and eyecare. You may even be able to get a Boots opticians voucher, so look out on their website for a great selection of seasonal offers that you'll want.
Boots Sale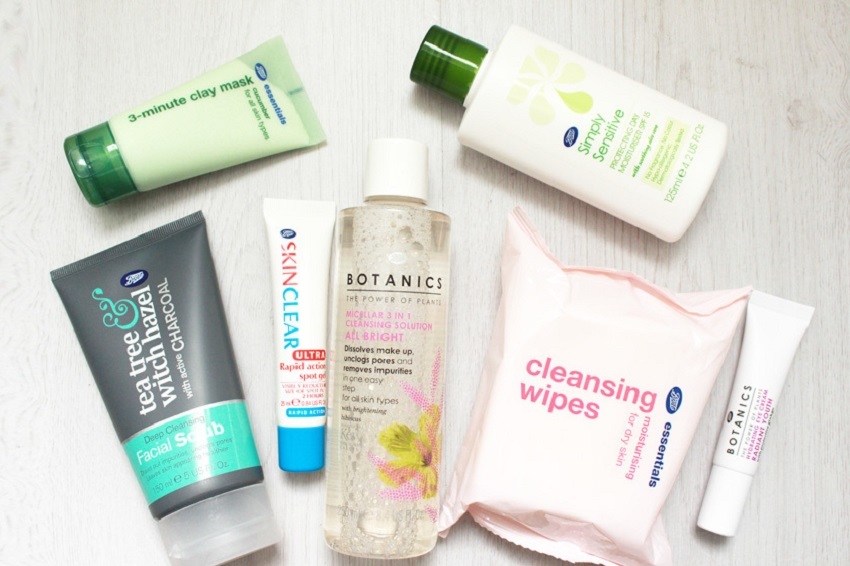 Love to buy and restock your beauty and health essentials on a budget? Then check out the online Boots sale today. With hundreds of must-have items and products for amazingly discounted prices, Boots is the place to shop for affordable and wallet-friendly prices on beauty essentials, health products and lots more.
With huge price drops on health products that are perfect for the cold months such as replenishing moisturizer and hydrating body lotions, stock up today on body creams and body care products that'll have you feeling and looking great all season long. What's more, their reductions across a range of selected beauty lines and items means you can refill your beauty bag with seasonal products for a fraction of the normal price. Shop and discover everything imaginable from trending lipstick colours and eyeshades to essential beauty applicators and more.
Boots also offers and sells an amazing discounted range of wellness products for those who love to keep healthy on the inside. From vitamin supplements to cold remedies, herbal teas and even protein powders, you can stock up your health cupboard today with the very best of Boots wellness products, for much less. What's more, their incredible discounts on toiletries, fragrances and even gift sets mean you can buy yourself a huge variety of reduced products for yourself and someone special without having to break the bank.
Boots Chemist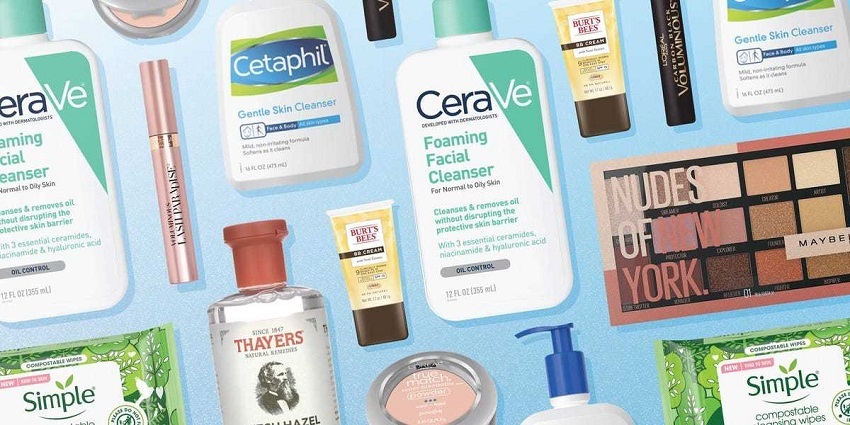 Stock up on this season's best and most-loved wellbeing essentials when you shop the Boots Chemist range online today. With an extensive range of health and beauty products to shop from, you won't be stuck for choice when it comes to filling up your online basket with some fresh new goodies from Boots Chemist.
The latest range of products in the Boots Chemist features every wellness product you'll need right now. From face masks and coverings to immunity & protection supplements, cough, cold & flu remedies and a huge hand hygiene range, you can restock your bathroom cabinet with all your most-trusted and needed essentials at Boots UK.
Explore their range of recommended sleep products, heart health medicines and foot care treatments and products. They even stock medications and treatments for diabetes whilst having a specialist skincare range for those who need and enjoy expert skincare products. Their immunity and protection range is fantastic for those looking to combat and prevent everyday illnesses and sickness. With nasal sprays aplenty to vitamin tablets and lots more Boots chemist products to shop from, you'll find it all today. What's more, if you're looking for a great bargain, you can shop the Boots Chemist discount range and you'll find plenty of great seasonal offers and big deals.
Boots Face Masks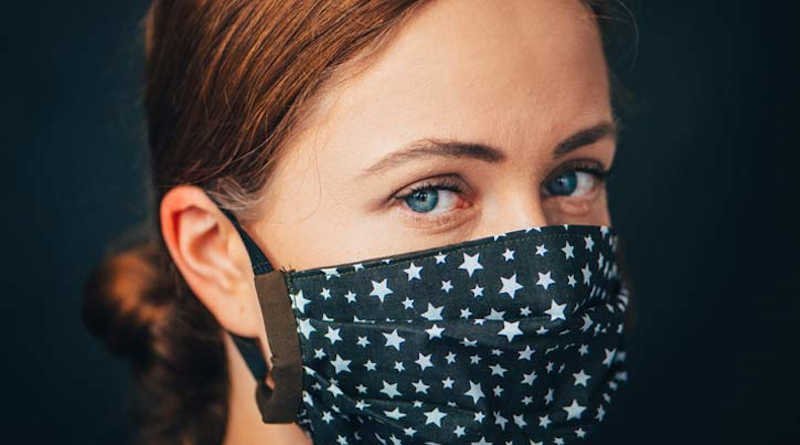 Keep safe and protected during COVID-19 by shopping the online range of Boots Face Masks today. From disposable face coverings to reusable face masks, you can shop and find a wide range of face masks to suit your needs. So whether it's a 2-pack face covering you'd like, or you want to stock up with the 300-pack face mask bundle, you can find it all at Boots UK.
Favourites to shop for include the three-ply face masks that feature three layers of comforting-to-skin fabric to cover your nose and mouth and keep them protected. They also feature a comfortable pleated design and a soft ear loop fastening for easy wear and maximum comfort. Alternatively, you can shop the reusable face mask coverings which feature an adjustable ear loop design for extra breathability and comfort.
Whilst you're picking up some new Boots Face Masks, why not grab some of their hand sanitiser products to complete your shop. With everything from antibacterial wipes to hand washes, tissues and multipurpose sprays, you can shop these useful items for a great, affordable price.