LOOKFANTASTIC Hints & Tips
Whether it's treating yourself to the LOOKFANTASTIC Beauty Box or finding the best beauty buys on the LOOKFANTASTIC UK website, check out handy hints & tips:

If you're new to LOOKFANTASTIC, you're in luck! New customers can get an exclusive 15% discount using the code: NEW15.


Download the LOOKFANTASTIC app today to stay up to date with beauty and cosmetic news, exclusive offers and great deals.


Students can get the best of LOOKFANTASTIC for less with the LOOKFANTASTIC Student Discount. With discounts available from UNiDAYS, Student Beans and more, sign up today!


Refer a friend to LOOKFANTASTIC today and you'll earn £5 for every successful referral. They'll also receive £5 off their order when they spend £25 using the unique code or referral link.


Fancy a LOOKFANTASTIC discount? Check out MyVoucherCodes for the best LOOKFANTASTIC discount codes of the moment, helping you to save money and time on your shop.


Discover the LOOKFANTASTIC Beauty Box 2021 today. With a hand-picked selection of seasonal beauty and cosmetic products, buy yours right now.


Spend £25 or more at LOOKFANTATSIC, and you'll get free delivery on your order!



FAQs
Can I get free delivery at LOOKFANTASTIC??
There are a few ways for you to get free delivery on your LOOKFANTASTIC order. Contact-free delivery is free on orders over £25 whilst tracked delivery is free on orders over £25 and also free on tracked click & collect orders over £25 too!

Can I get a gift card at LOOKFANTASTIC?
Yes, there is! Shop the LOOKFANTASTIC gift vouchers online where you can pick up gift voucher amounts between £25-£200. They make for the perfect gift or present, so make sure you get yours today.

What's the LOOKFANTASTIC returns policy?
If you'd like to return your product, you'll need to contact the LOOKFANTASTIC Customer Service team to organise your return. You'll need to tell the team your order number, the item (s) you want to return and the reason for the return. To find out more information, go to the LOOKFANTASTIC website today.

Can I download the LOOKFANTASTIC app for free?
Yes! Download the LOOKFANTATSIC app today to stay up to date with the latest beauty deals, exclusive offers and big sales. Download for Android and IOS now!

Can I get a student discount at LOOKFANTASTIC?
Good news - yes! Simply go to the LOOKFANTASTIC website today to verify your student status through UniDAYS or Student Beans, and you'll start receiving fantastic beauty student discounts straightaway!

How do I pay at LOOKFANTASTIC UK?
LOOKFANTASTIC accepts a variety of easy payment methods. Select from any of the following: Visa/ Visa Debit/ Mastercard/ Maestro/ American Express/ Alipay/ One4all/ PayPal/ Apple Pay and Wechat.

Where can I get a LOOKFANTASTIC discount code?
The best place to pick up a LOOKFANTASTIC code is on the MyVoucherCodes website. The team regularly updates the website with the best LOOKFANTASTIC discount codes to help you save money and time on your beauty shop.

What are the LOOKFANTASTIC delivery options?
This depends on how soon you need your order. Next-day delivery costs £4.95 when you spend under £70 or just £2.50 when you spend £70 or more at LOOKFANTASTIC. Tracked delivery takes 2 to 4 working days and costs £2.95 or is free on orders over £25.

Using your LOOKFANTASTIC discount code
Click to show your favourite LOOKFANTASTIC discount code on the MyVoucherCodes page. A new window will pop up to reveal the code which you can copy and paste, and use for great savings later on.


MyVoucherCodes will send you to the LOOKFANTASTIC website where you can browse their fantastic beauty & cosmetics collection. It's easy, just open the previous window.


Shop for your favourite products, adding them into your shopping basket as you go.


Click onto the checkout button which is located on the top right-hand corner of the website.


Make sure that your LOOKFANTASTIC promo code is valid for all your selected items so that you can get those fantastic cosmetic & beauty savings into your wallet!


Enter your LOOKFANTASTIC voucher code into the 'Got a discount code? Enter it here' box to the right-hand side of your order details.


Once your total order value amount has changed, you can check out and wait for your order to arrive!




What else does LOOKFANTASTIC offer?
Join the LOOKFANTASTIC Recycle Me scheme today. It's a great way to recycle your empty beauty bottles and cosmetic containers, so join the community online today!


Keep up to date with all the beauty news and gossip when you read the LOOKFANTASTIC Blog online today. From the hottest beauty product picks to the best cosmetics tricks, you'll find all the beauty inspiration you'll ever need in the blog.


You can shop a variety of top beauty brand names from LOOKFANTASTIC. Discover the likes of Estee Lauder, ghd, Lancome, MAC and lots more.


If you love discovering new beauty products from huge brand names, make sure you get the LOOKFANTASTIC Beauty Box. Containing a selection of the hottest beauty products for a great discounted price, shop the LOOKFANTASTIC box today for either a 1,3, 6 or 12-month subscription.


LOOKFANTASTIC Beauty Box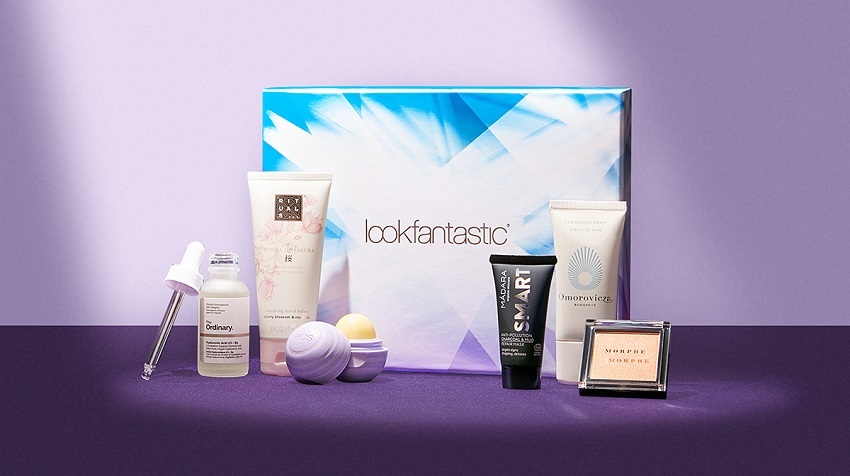 Keep up-to-date with all the latest beauty bits and makeup products of the moment by joining the LOOKFANTASTIC Beauty Box subscription service. On a monthly basis, you'll receive a fun-filled beauty box with 6 of the most trending beauty and makeup products of the season. And what's more, you'll be saving big money on big brand names with a beauty box subscription from LOOKFANTASTIC.
The curated collection of beauty items for every beauty babe out there features products worth over £50 every month, so you can rest assured you'll be receiving the very best in popular beauty brand names and packages in your exciting subscription box. From the latest eye cream serums to the hottest matte foundations in the beauty world, subscribing to a LOOKFANTASTIC Beauty Box is a truly fantastic way to discover and explore new brand names and product types.
They offer a really good variation of subscription types to users with the option of a 1 month, 3 months, 6 month or 12-month plan - making sure it caters to every beauty addict's wants and needs. A fun beauty experience that makes every makeup lover's dreams come true, find out more about the LOOKFANTASTIC Beauty Box today.
LOOKFANTASTIC UK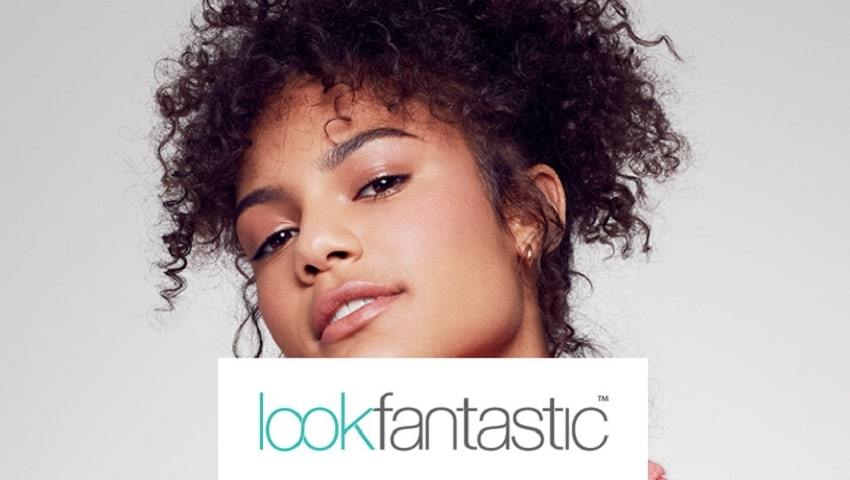 Want to find the trendiest and most beautiful makeup and quality cosmetics? Then make LOOKFANTASTIC UK your online shopping destination today. With a huge selection of gorgeous makeup, cosmetics, skincare, fragrances and hair products to choose from, you won't be stuck for choice when it comes to picking up a few new luxury beauty essentials today. Favourites to shop today include the Dior foundation, Moroccan Oil Shampoo and the YSL foundation and plenty of other premium beauty, makeup and skincare products. In addition to this, you can also pick the amazing LOOKFANTASTIC Beauty Box at LOOKFANTASTIC UK today which features the hottest beauty products of the moment for much less.
Other stunning beauty and cosmetic brands to shop at LOOKFANTASTIC UK include CeraVe, Urban Decay, Olaplex and Estee Lauder which all sell an eclectic range of luxurious products and items. You can also shop for great body products at LOOKFANTISTIC. From relaxing bath salts and rejuvenating exfoliators to body lotions and bath oils and bath soaks, restock your body care collection with the all best items from LOOKFANTASTIC.
What's more, discover and shop their Trending LOOKFANTASTIC collection which features the hottest beauty & cosmetic products to shopping straightaway. This includes items such as the iconic YSL foundation to the quality Laura Mercier powder and the NARS concealer for a sleek, smooth finish. So start filling up your online basket today with all the best beauty products, tools and items from LOOKFANTASTIC UK.
LOOKFANTASTIC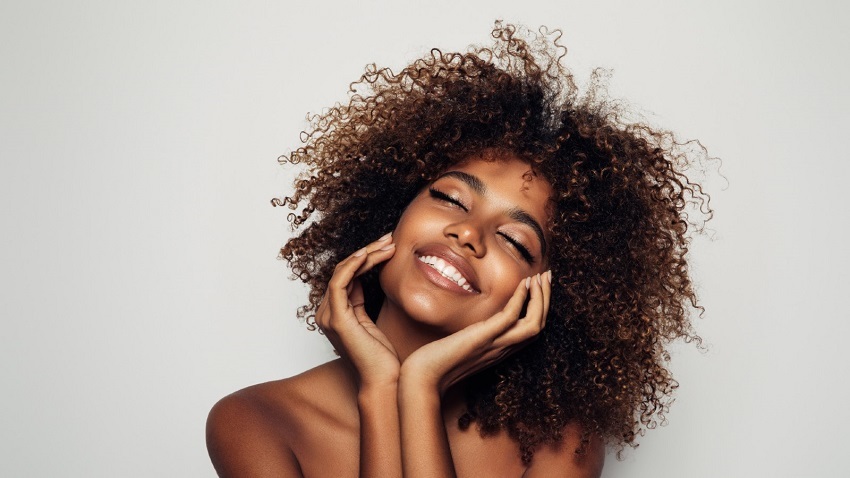 At LOOKFANTASTIC, students are in luck because they can get great savings and discounts across a variety of selected LOOKFANTASTIC beauty products and cosmetic items today. With a 20% off LOOKFANTASTIC student discount, you can now pick up more luxury beauty and cosmetic products for much less. Simply verify your student status with UNiDAYS or StudentBeans to start getting those incredible savings straightaway.
On top of student discounts at LOOKFANTASTIC, you can also get additional savings if you use our exclusive LOOKFANTASTIC discount code on your next shop and purchase. All you need to do is visit MyVoucherCodes, copy the LOOKFANTASTIC code and use it at the checkout. Explore and shop a wide range of cosmetic essentials and beauty must-haves that you need from best-selling brand names and with the most wallet-friendly prices on the market.
Seasonal makeup favourites to shop right now include the incredible Spring and Summer beauty makeup from brand names such as Laura Geller and MAC, whilst skincare brands to keep your eyes peeled for include La Roche, Clinique and Elemis for super, clean, refreshing skincare products that you can use during the day, or night. What's more, there' free worldwide delivery on all orders and very affordable next day delivery for those who need their beauty items asap. The LOOKFANTASTIC UK website runs an offers section where you'll discover entire beauty ranges and cosmetic collections that feature major discounts that you'll adore.