Offers for My Nintendo Store were last updated Tuesday 5 December 2023 14:02
My Nintendo Store Codes That You've Missed
View Terms & Conditions

View Terms & Conditions

This promotion is: (i) only valid on the retailer's website; (ii) subject to availability; (iii) must be used before the expiration date; (iv) cannot be used in conjunction with other offers, promotions or discounts unless stated otherwise; (v) may not apply to taxes or any other fees; and (vi) not transferable or redeemable for cash or credit. Further important things to note about this promotion: The end date of this offer is 9 Nov 2023 23:59 Some products may be excluded. There may be exclusions based on location. The price and discount displayed were correct at the time of publication. The retailer can change, pause or end this promotion at any time without notice. By using this promotion, you acknowledge that you have read and understood the above terms and conditions. For further details, please check the retailer's website.
Most Popular My Nintendo Store Code & Discount
| Offer Description | Expires | Discount Type |
| --- | --- | --- |
| Get 10% off student discount at My Nintendo Store | | Deal |
| Buy racing games starting from £22 at My Nintendo Store | | Deal |
| Get up to 40% off selected controllers in the sale at My Nintendo Store | | Sale |
| Save 40% off headphones and headsets in the sale at My Nintendo Store | | Sale |
| Enjoy up to 40% off merchandise in the sale at My Nintendo Store | | Sale |
Still searching for a saving?
Discover discount codes from similar retailers
Delivery & Returns FAQs
How much does delivery cost?
Standard delivery (3-4 days) is free for orders above £20. Otherwise, it will cost £1.99. Express delivery (1-2 days) is free for orders above £199.99. Otherwise, it will cost £3.99. Digital orders will be dispatched by sending a 16-digit code to the email address you used to order the product.
Can I track my order?
You can track your order using the Nintendo Account that you created when purchasing your item. Log into My Nintendo Store using your account, then visit the 'My Account section. You can track your order in the 'Orders' section. Alternatively, you can track your order using the link that was sent to you in your shipping confirmation email.
Does My Nintendo Store offer free returns?
Great news - My Nintendo Store offers free returns! They will provide you with a free post label to return your unwanted item. You'll receive your refund in up to 5 working days, although this may be dependent on your bank. If it takes any longer you should contact their Customer Support Team.
What if I receive my item and it's damaged?
If you receive your item and it's damaged you'll need to report this to their Customer Support Team, alongside a picture of the damaged item.
Discount FAQs
Does My Nintendo Store offer a student discount?
Good news! StudentBeans offers a few handy student discount codes to make sure that you're getting your gaming fix. You can get 10% off online orders with a valid student ID. This means that you can get a Nintendo Switch Lite for only £179.99 instead of £199.99.
Does My Nintendo Store offer any other discounts?
My Nintendo Store offers a reward system that means that you can redeem points in exchange for exclusive in-app items or physical items on My Nintendo Store.
Other FAQs
Are there sales at My Nintendo Store?
Yes! My Nintendo Store run sales throughout the year, offering great discounts on popular games. Their Cyber Deal means that you can save up to 50% on a huge selection of digital games for the Nintendo Switch. Sometimes you can even earn double points during sales, called Gold points. You can redeem these towards the purchase of other eligible games.
Do I need a Nintendo account to make a purchase?
No - we do however recommend making an account so you can earn points on your purchases.
About My Nintendo Store
The My Nintendo Store is Nintendo's official online store that offers various products from video game consoles and accessories. As the official home of Nintendo online, it is the one-stop shop for many fans worldwide.
The store is an easy and convenient way for fans to browse and purchase Nintendo products online. A range of products are available, including the latest Nintendo Switch games, classic Wii U titles, handheld consoles like the 3DS, and a range of accompanying first-party accessories to enhance your gaming experience.
Fans can also get exclusive merchandise and collectables from popular Nintendo franchises such as Super Mario, The Legend of Zelda, and Pokemon when they shop online. Fans of these beloved series can find everything from t-shirts, hats, and plush toys to limited-edition figures and art prints.
The My Nintendo Store is the perfect stop for any Nintendo fan looking to expand their collection of games, merchandise or collectables, with affordable prices and frequent promotions making it an affordable option for gamers. You can also earn points through the My Nintendo loyalty program, which can be redeemed for discounts on future purchases.
How to Contact My Nintendo Store
Phone: (+44) 0345 60 50 247
Email: support@nintendo.co.uk
Online: Live Chat & Social Media
Contact My Nintendo Store by Post
55-57 The Quadrant
High Street
Windsor
SL4 1LP
Payment Methods
Visa, Mastercard, PayPal, Apple Pay, Google Pay
Why We Love My Nintendo Store
Free delivery for orders over £20
Free returns
New deals and offers every month
My Nintendo Rewards
Did you know?
Nintendo began as a playing card company in 1889.
How To Use Your My Nintendo Store Discount Code
Firstly, start on our website by finding a My Nintendo Store discount that fits the product(s) that you would like to buy.
Next, open up My Nintendo Store in a new tab on your device.
Browse the website and if anything catches your eye, simply add it to your basket.
Once you've chosen your items, click 'add a discount code'
Copy and paste your discount code into the discount box and press 'apply'
In Focus: My Nintendo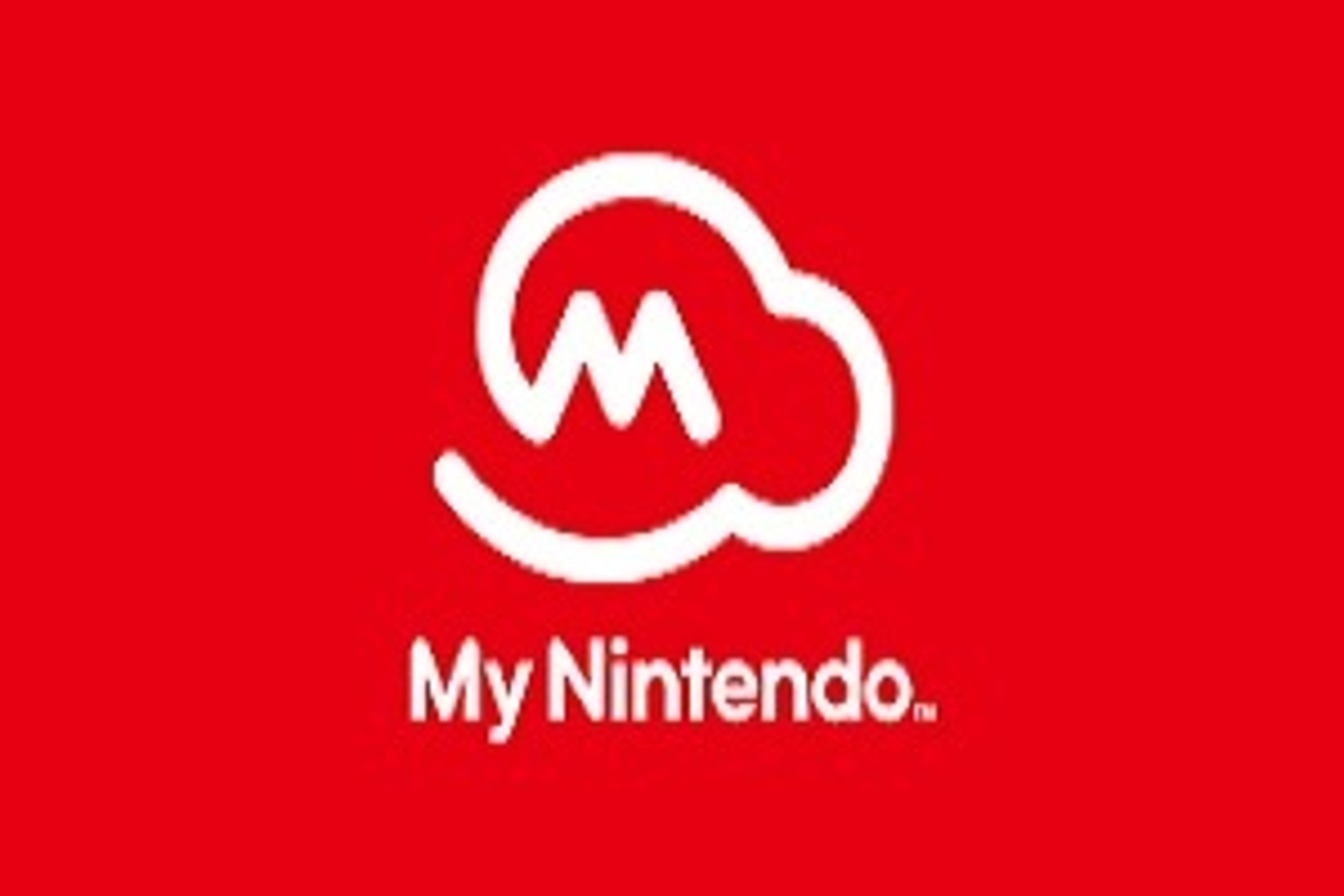 My Nintendo is the My Nintendo Store's loyalty program. The program rewards you with points based on your purchases, These points can be exchanged for various rewards including discounts and benefits which can help you save money on your future purchases.
Signing up is free, all you need to do is create a Nintendo account before signing up for the loyalty program. Once you've signed up you'll receive points on every purchase you make at the store. As well as discounts and benefits, these points can be redeemed for digital wallpapers, in-game items, and physical merchandise.
Spending isn't the only way to earn points, however, you can also earn points by completing various challenges in Nintendo games available on the Switch and Mobile devices. Buying through the Nintendo mobile app will also give you a bonus on the points you earn from purchasing. Participating in surveys, linking your social media and watching videos can also help you earn more points.
The points you earn on the My Nintendo Rewards programme can be redeemed for discounts up to 40% off eligible products. These discounts can be applied to a number of products on the Nintendo store, including games, accessories, and merchandise. You can also use your points to get free shipping on your purchases, which can be helpful if you frequently purchase from the store.
Another way the programme can help you save money is through the exclusive rewards and benefits available to members. These rewards include access to exclusive digital content such as game demos and early access to games, allowing you to make informed decisions about your next purchase.
If you're a fan of Nintendo games and products, signing up for the My Nintendo Rewards Programme is definitely worth considering.
How do we source discount codes?
At MyVoucherCodes, we're lucky to have a team of hard-working individuals who are dedicated to finding you the best possible discount codes, deals and offers that are currently available. We also work closely with retailers to secure exclusive promotions; providing you with unique savings that you won't find anywhere else.
We keep in touch with retailers and brands
Based in London, our Commercial team is a key part of everything we do. They know the industry, and they work tirelessly to build relationships with big-name retailers in order to secure exclusive offers and rewards that are then passed on to our customers. They keep their ear to the ground for any upcoming offers and sale events too, meaning we're always ahead of the game when it comes to updating our website.
Our team scours the web for discounts
They work in tandem with our Deal Experts, who can be found at our Cardiff office. These deal-finding wizards scour the web for all of the best discounts and promotions around, before loading them onto our website for customers to enjoy. They also work closely with affiliate networks that keep us informed of the latest offers for the retailers they represent. Our dedicated retailer pages are updated at least twice a week, meaning you can be confident that the voucher codes you're seeing are up-to-date and valid.
We share our money-saving knowledge
On our retailer pages, you'll notice in-depth information about the brand and researched hints and tips on how to save money when shopping online. This is where our Category Editors come in - they know a thing or two when it comes to savvy shopping. From technology, health & beauty and fashion to food & drink, home & garden and travel, they keep all pages up to date with content that is designed to make your shopping experience that little bit easier and to help you save money in the process. For more information on the MyVoucherCodes team and the company as a whole, be sure to check out our About Us page.
What if my discount code doesn't work?
As a collaborative team, we do our best to ensure that incorrect or outdated discount codes and offers aren't listed on any of our retailer pages. To do this, we test the codes ourselves to make sure that they work and aim to give as much guidance as possible with regard to how they are supposed to be used.
However, sometimes details change or codes expire without us knowing. If you find this to be the case, you can get in touch by emailing info@myvouchercodes.co.uk or by visiting our contact page.
How we make money
Using our discount codes is totally free, although we understand that this may seem too good to be true. Like all businesses, we need to make money, and we do this via commission-based relationships with brands and retailers - we earn a small percentage from the retailer every time someone uses a code on our website or clicks through to a sale.
We also make money by offering the brands we work with the chance to buy some extra space on our website, in turn giving more exposure to their biggest and best discounts. And that's it! By using this model, we're able to do what we do without charging our customers a penny.