More Information about our Flights Category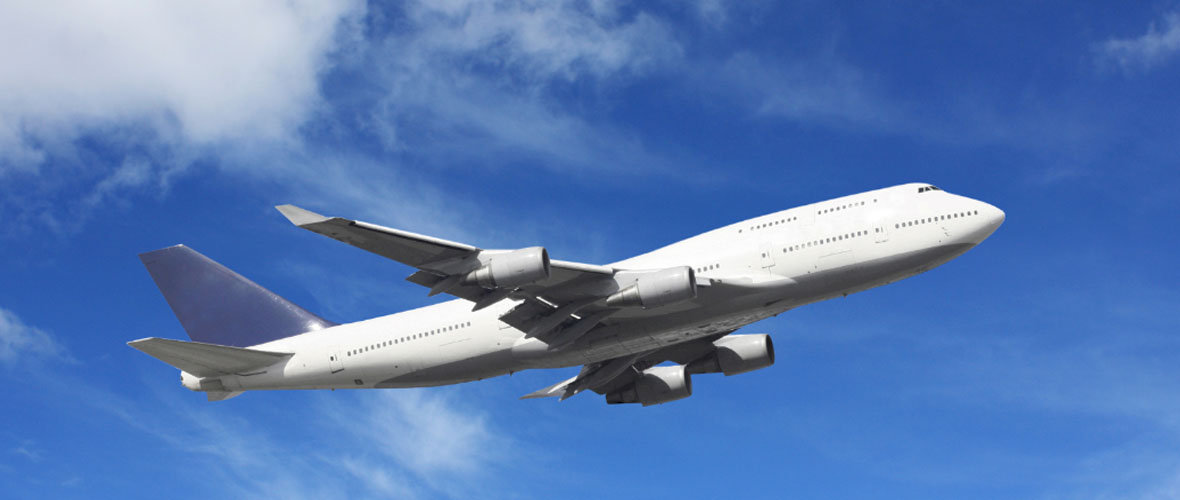 Since the dawn of time mankind has looked towards the skies, enviously eying up birds and their magical power of flight. In the fifteenth century, Leonardo da Vinci saw the potential in our ability for flight, drawing up plans for several flying machines. Then in the late 18th century the hot air balloon was invented and flown successfully. But it wasn't until 1903, when brothers Wilbur and Orville Wright became the first people to fly an airplane that our dreams of winged flight actually became reality. After this, the technological advances came in quick succession; 1919 saw the first transatlantic flight and then in 1939 the first ever passenger flight set on its maiden voyage. Since then, air travel has allowed us to travel to far flung places we'd never thought was possible. Nowadays, air travel is, for many, the very first and very last part of our holiday.
Money Saving Tips On Cheap Flights
Airfares can be expensive – when you book flights through conventional means! But with a little travel savvy, you can make incredible savings on cheap flights. Want to know how? Of course, you do! Read on squire.
Be flexible with flight times
The prices of flights change considerably throughout the week. And even throughout the day. The most expensive times are over the weekend because more people want flights. The cheapest flights are Tuesdays and Wednesdays. When booking a cheap flight, you will notice the fares change throughout the course of the day. The cheapest flights are early morning and late in the evening. So if you are prepared to be flexible with the times you fly, you can save a lot of money on airfares. You may lose sleep whilst you travel, but you won't lose any sleep knowing home much money you've saved.
Search for cheap flight incognito
Travel experts claim that comparison websites advertise cheap flights alter the pricing
in accordance with the number of times you search for a flight or even the make of your computer.
Hotel booking sites have admitted to charging higher prices to Apple Mac users than they do for customers using other devices. Therefore, to book cheap flights, use a non-Apple device and browse comparison sites incognito.
Consider an indirect flight
The cheapest flights usually involve some form of inconvenience – such as changing planes mid-trip. But the savings you can make by agreeing to a transfer are eye-raising – even to destinations that do not accept direct flights from the UK in the first place. Although it is preferable to get to and from your destination in the quickest and most convenient time possible, if the cost factor is an issue, indirect flights provide a solution. You can save around £50+, so worth considering.
Beat Baggage fees
Baggage charges can give you a nasty surprise when you get to the airport and find you have exceeded your allowance. Cheap flights typically allow 20kg which means you have to be selective with your packing. Always weigh your luggage before leaving home, and if you do have any small but heavy items, such as a DSLR camera, take it in with your hand luggage. You can also take advantage of hand luggage allowances on budget airline flights by using a small case rather than a rucksack.
Book train in advance
One of the major expenses that cancel out the money you save on cheap flights is car parking. So rather than travelling to the airport by car, take a train. If you book train tickets two or three weeks before you travel, you can save at least £30 or more through
trainline.com.
If you have no alternative other than to travel to the airport by car, book parking early and take advantage of our discount deals with meet and greet airport parking.
Not only that, but we have partnered with several travel agencies offering amazing deals on holidays abroad which include incredible savings on cheap flights.
Example Vouchers
Want to find cheap flights? You're in the right place! Check out these amazing deals previously promoted within the flights category:
Save up to 40% In the Summer Sale plus DOUBLE Nectar Points at Expedia
Up To £20 Off Winter 2015 Return Flights at Thomas Cook
Extra 20% Off Selected Flights at Jet2
Save 15% On Flight Ticket at Wizz Air
Up To 25% Off Flights at Flybe
£10 Off Return Flights Monarch Flights
Up to £100 with Summer Offers at Qatar Airways
£20 Off May To October 2014 Return Flights AT Thomson
25% Off 4 Star 7 Nights All Inclusive with flights included at A1 Travel
£20 Off Your Next Flights Booking at Lufthansa

But forget them – there's even bigger, better and fresher deals, discounts and voucher codes at the top of this page. If you want to fly in luxury, but still enjoy big discounts, go directly to our British Airways page. If you just want an economy flight without the added extras, you should go for a budget operator like EasyJet.
How to Redeem a Voucher Code
Before you book your travel don't forget to check the money saving vouchers and promotions within this very category. Here you'll find a huge range of amazing discount flights and special offers to help you get the best deal possible. If you've never used a promo code before there's no need to worry - we've made the process as quick and painless as possible. So for a quick flight deal with zero fuss, check out the offers at the top of this page and once you've found what you're looking for, follow the simple steps below.
Click on the green button to open your code and, when it appears, highlight and copy it. On this page you'll see a second button, click on it to be taken to airline or booking agent website directly. When you get there, you know what to do. On the booking page you should see a promotional code redemption box – add in your code and click apply. How easy was that?
You May Also Like
If you're looking for an alternative to air travel, or just need to find a cost effective way to get to the airport, you should check out our Trains, Buses & Ferries category. You never know, you might even find an even better deal on your holiday travel by choosing coach, rail or sea travel.
Have you thought about how you are going to get from the airport to your hotel? Hailing a taxi can be problematic and potentially expensive - especially when you consider the possible language barrier. Why not pre-book your transfers and save yourself a little money? Similarity, it makes sense to book airport parking and any holiday car hire in advance too, to help save you valuable time and money on your holiday.
Once you've sorted all the main bookings it's time to think about travel insurance, luggage and extra excursions, trips and activities. Check out our Holiday & Travel Extras department now and you'll find promotions to stretch your budget even further.
FAQs
Do I need my passport for a domestic (UK) flight?
You do not need a passport to fly within the UK. However, most airlines do require photographic identification before you can board a domestic flight.
What is a baggage allowance?
A baggage allowance refers to the restrictions placed on the amount of luggage you may carry on-board your flight. Most airlines accept at least 1 piece of hand luggage included in your ticket price. Often, especially with budget airlines, in order to place a large piece checked luggage, such as a suitcase, in the hold you will be subject to a baggage charge known as a baggage allowance. Sometimes baggage allowances are included in the ticket price – please ensure you are clear about this because many airlines will you charge extra for baggage.